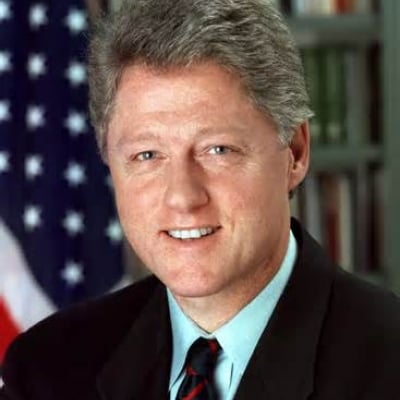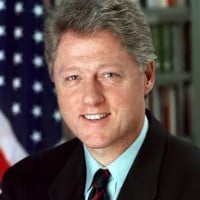 +
William Clinton
William Jefferson Clinton (Born August 19th 1946) is an American politician who was the 42nd President of the United States. He previously served as governor of Arkansas. He became president after unseating incumbent president George H.W. Bush in 1992. He was re-elected in 1996 after defeating Senator Bob Dole. A member of the Democratic Party, Clinton was ideologically a New Democrat and many of his policies reflected a centrist "Third Way" political philosophy.
In 1998, Clinton was impeached by the House of Representatives for perjury and obstruction of justice, relating to a sex scandal involving White House employee Monica Lewinsky. Clinton was acquitted by the Senate in 1999 and proceeded to complete his term in office. Clinton is only the second U.S. president to ever be impeached, the first being Andrew Johnson. He has additionally been accused of sexual misconduct by several women.
Clinton left office with the highest end-of-office approval rating of any U.S. president since World War II, and he has continually scored high in the historical rankings of U.S. presidents, consistently placing in the top third.
He has been married to former U.S. presidential candidate Hillary Clinton since 1975.
Version History:
Lists Featuring William Clinton