Top 10 Wings of Fire Villains
superchubbell
The Top Ten
1
Darkstalker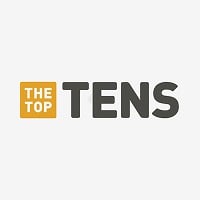 Yay yay number one he's evil!
Ultimate villain
HE IS AMAZING! HE DESERVES #1!
Super evil trid to kill all the Icewings so evil
V 13 Comments
2
Queen Scarlet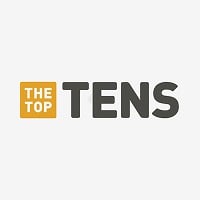 Look, I love Darkstalker as much as the next guy, and his book was amazing, but there's something about Scarlet that makes her so entertaining and terrifying at the same time. I just can't figure it out. - GirlWarriorX
Scarlet is really evil and I love her personality and that she fits the definition of perfect villain.
If she comes out in a movie, I can't wait for: Tomorrow is my hatching day, and it must be thrilling! " Although, seeing her face after what Glory did to her, could give me nightmares.
If there IS a movie, then I DEMAND to have her acid face displayed in the MOST GRUESOME CGI EVER CREATED! THAT IS AN ORDER!
V 13 Comments
3
Morrowseer
He deserves to be blown up in volcano!
Great villain! -Blobfish of the Seawings
Dis guy is trash
Morrowseer is evil. BUT MOST THE CHARACTERS ON THIS LIST ARE NOT EVIL!
V 2 Comments
4
Queen Coral
She's not really evil. Just a bit misguided. Shouldn't be here! - Speedyscout
Queen Coral is not belong to this list! - ArcticWolf
I don't see how Coral's a villain. Same with Anenome. What did she ever do?
IF YOU ACTUALLY READ ALL THE PROLOUGES SHE PROMISES TO GILL WHEN ANENOME WAS BORN AHED ALWAYS PROTECT HER
V 1 Comment
5
Princess Blister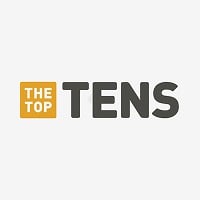 I realyy think Blister should be on #1 because she so evil SHE EVEN KILLED BURN!
Blister purposely didn't get help ; killed her mother.
Blaze is stupid. Burn is hostile. Blister is SUPER smart. It's kinda sad she dies. WHY BLAZE?!?! WHY NOT BLISTER?!?!?!? - QueenThorn
She wants to rule all of the tribes! - ArcticWolf
V 2 Comments
6
Anemone
Anemone is not evil. She was misguided, like Coral. In the epilogue of Qibli's book, she's fine but I suppose people don't bother with that. :/ - Speedyscout
I hate her. She used her animus magic to enchant a broom to hit her, or Moon until she decided to clean the room.
I don't CARE IF SHE IS MEAN AND EVIL SHE IS MY FAVORITE DRAGON AND SHE IS ANIMUS
She is just misunderstood. She became an animus when Turtle willed her to. Then, later, Darkstalker showed up, and since Anemone wants to be able to use her animus powers without going insane, she listens to him.
Great villain anyway! Even though I like Darkstalker better.
7
Mastermind
Who put him on the list?! He was trying to be loyal to his queen! And yet, he's a nerd! Like Starflight! Why is he on this list?!
8 Icicle
9
Fierceteeth
SHE IS EVIL, AND I MEAN EVIL!
10
Flame
He attacked Stonemover but I don't know if that "counts" - ArcticWolf
You he needs respect
Poor flame and HE SHOULD BE TREATED BETTER BECAUSE HE GOT HURT BY VIPER
He just needs love, guys.
The Newcomers
?
The Othermind
A plant in Pantala that's goal is to control everyone (including wasp) and never let them make any of their own decisions all the way from birth to death. Do I really need to say more? (Book 13 spoilers)
The Contenders
11
Whirlpool
UHG HE ISSS AN IDIOT! YAY HE IS DEAD!
WE ALL KNOW WHIRLPOOL UGHHH HE IS SO STUPID HE ACTS LIKE HE IS SO HANDSOME AND HE IS FLURTING WITH THE QUEEN AND JUST WANTS TO BE KING WOWWW BUT THEN ANEMONE KILLS HIM GOOD JOB GIRL 👏🏻👏🏻👏🏻👏🏻 I THINK HE SHOLUD BE 5 PLACE #GOLDDIGER!
12
Albatross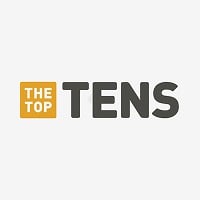 He is evil due to how he was treated - ArcticWolf
It was so sad when he became evil
This guy's horrible. He nearly killed Fathom!
He killed his sister and a Skywing
13
Queen Wasp
Me: Hey, your majesty, I have someone you'd probably get along with really well. He likes dominating, killing and psychotically controlling his people too.

Wasp: Who?

Adolf Hitler : Me... Yo babe, we have so much in common...
This woman makes me crazy. Literally, she tried to STAB cricket! I mean come on!
Mind controlling queen. Should be on the list!
She is the worst and so mean to the SilkWings, she banned trees in the art, and nearly wiped out the LeafWings, she mind controls them, and lets HiveWIngs do whatever they want. She does something to the eggs to mind control them, and I HATE HER, SHE IS THE WORST!
V 1 Comment
14
Princess Burn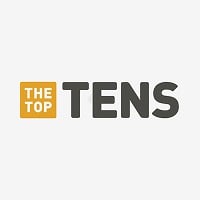 Burn is horrible! She wanted to kill Sunny just because she looked different! I mean, come on!
Her collection pretty much says why she should be on the top of this list.
Burn wants to make war for fun! - ArcticWolf
Burn was very mean and deserved to die
15
Queen Magnificent
She's not evil
She's not evil, she's just a fat, lazy so-called 'queen'. - DragonFire1o
16
Smolder
No! Smolder is sooo nice! He should not be on this list! 😡😡😡😡
17
Vulture
Yep. Evil. - Speedyscout
Sirocco, Rattlesnake, and Vulture are so mean to Qibli. Qibli is my favorite character.
He is so mean he tried to kill Qibli's mother. And killed a lot of dragons and is covered in skulls tattoos.HISS! How dare you talk about me! Stab! Drop.
18
Sora
Sora just try to killed Icicle because she saw her killing Crane - ArcticWolf
Sora's not at all EVIL! She was just troubled, poor thing, why is she here?!?! - Speedyscout
19
Orca
WHY KILL ALL HER MOTHER'S DRAGONETS? come on. - QueenThorn
20
Queen Diamond
She is so evil! She tries to control Arctics entire life and then basically is so terrible that she wants to kill his one love over and over! She even tries to get him to KILL HIS OWN DRAGONETS! I mean, how evil can you get?!
So evil!
21 Queen Lagoon
22
Queen Vigilance
Queen Vigilance was the Nightwing Queen during Darkstalkers time and manipulated him as a weapon of warfare, taking advantage of his abilities of animus, telepathy and psychic powers.
23 Prince Artic
25
Rattlesnake
Tried to kill Qibli.
26
Sirocco
Also tried to kill Qibli.
27
Viper
Who put her on the list?
28
Kestrel
She tried to kill dragonets that she was so said "keeping alive"
29
Queen Pearl
I honestly don't like her very much. I mean, she was so paranoid and vain that she mad Fathom promise never to use his power! (by the way, she was Prince Fathom's sister.) Why would you do that? A power that big, held by a thin promise.
30 Fathom
31 Crocodile
32 Ex-Princess Onyx
33 Chameleon
34 Princess Onyx
35
Queen Battlewinner
She tried to kill starlight I mean she is pretty evil.
36
Star Flight
Take Sunny and Starflight off, they're not villains, Leave opinions out of it and just keep it on the ACTUAL villains! - ArcticWolf
He is seems to allways be planing som thing
He should not be here. He's a main character. Don't add characters just for opinion. Also, please learn to spell. - Speedyscout
37
Sunny
She should not be here. She's a main character. Don't add characters just for opinion. :/ - Speedyscout
She should not be on the list
38 Peacemaker
BAdd New Item
Related Lists

Top Ten Wings of Fire Characters

Best Wings of Fire Tribes

Top 10 Wings of Fire Jade Mountain Academy Students
Top Ten Most Loved Wings of Fire Couples
List Stats
100 votes
39 listings
1 year, 218 days old

Top Remixes
1. Princess Blister
2. Darkstalker
3. Queen Scarlet
Cyri
1. Darkstalker
2. Princess Blister
3. Icicle
ArcticWolf
1. Darkstalker
2. Queen Scarlet
3. Queen Coral
superchubbell
Error Reporting
See a factual error in these listings? Report it
here
.