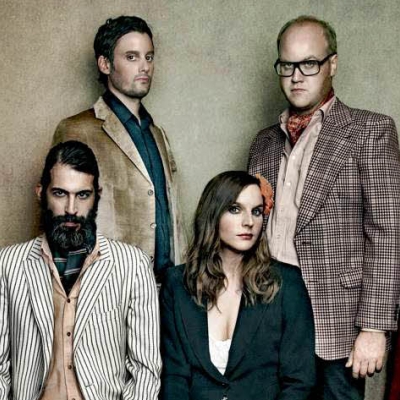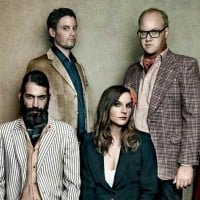 +
Wir Sind Helden
Wir sind Helden is a German alternative pop band consisting of married couple Judith Holofernes (vocals, guitar) and Pola Roy (drums), as well as Jean-Michel Tourette (keyboard, guitar) and Mark Tavassol (bass, guitar), that formed in 2000.
Despite commercial success, Wir sind Helden are known for their offbeat and unique musical style and playful lyricism including witty word play, all of which does not fit the German mainstream, making the band highly popular in indie music circles. Wir sind Helden's music is hardly ever heavy and mostly light-hearted, often altering between pensive and comic. They were the first commercially successful music group of a wave of German language female fronted alternative bands in the mid-2000s, with the most well known of them besides Wir sind Helden being Juli and Silbermond.
The band released 4 albums before going on hiatus in 2012, all of which were at least certified Gold, with two of them topping the German charts. All of their albums were met with critical acclaim in Germany but with mixed reviews internationally.
Among Wir sind Helden's best known songs are "Denkmal", "Nur ein Wort", "Gekommen um zu bleiben" and "Guten Tag".
Lists Featuring Wir Sind Helden
Related Lists