Top Ten Words and Phrases You Can Associate with Panic! at the Disco
AnonymousChick
The Top Ten
1
Door
What a shame the poor groom's bride is a *beautiful woman* - Catacorn
Person: I like my door. (sorry. not in the creative mood)
Me: I think it should be closed.
Person: what?
Me: I chime in haven't you people ever heard of closing a goshdarn door - AnonymousChick
2
Moon
Person: The moon is really pretty tonight
Me: hey moon, please forget to fall down - AnonymousChick
3
Jackson
So, at my school there was this cat (until he got hit by a car) (don't worry, he's okay) (I think) and his name was Jackson. Id like to play with his paws singing Miss Jackson. - AnonymousChick
4
Let Me Go
(When you break up with someone but they keep begging you to take them back)
Me: If you love me let me gOoOoooOOO!
Me: mom, can I go with my friends?
Mom: no! go clean your room!
me: if you love me, let me gooo! - Catacorn
(every youtube comment on this is gospel)
Everyone: Mom, can I go to a Panic! concert?
Evertone's mom: NO
Everyone: If YOU love me let me gOoOOOoOOoOO - AnonymousChick
5
Victorious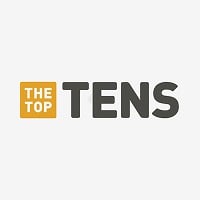 Person: HEy some random soccer team was victorious
Me: tonight we are victorious champagne pouring over us - AnonymousChick
6
Brandon
Person: HI I'm brandon
Me: It's not Brandon! It's brendon!
Person: No, my name is brandon
Me: NOO - AnonymousChick
7
Afternoon
Person: It's five in the afternoon
Me: It's nine in the afternoon your eyes are the size of the moon - AnonymousChick
8
Nicotine
Biology teachers: CIgarettes have nicotine
Me: NIcotine yeeah you're worse than nicotine - AnonymousChick
9
Mona Lisa
Person: I saw the mona lisa panting
Me: ooo mona lisa you're guaranteed to run this town - AnonymousChick
10
Champagne / Cocaine / Gasoline
Say any one of those words and I will break into song - AnonymousChick
And most things in between - ProPanda
The Contenders
11
Shopping Carts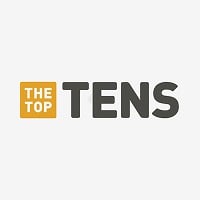 12 Bachelor
13 I'm not as think as drunk I am
BAdd New Item
Related Lists
Top Ten Words or Phrases You Might Associate With TheTopTens
Top Ten Words or Phrases You Might Associate with Punk Rock

Best Songs From Panic! at the Disco's A Fever You Can't Sweat Out

Top Ten Panic! At The Disco Songs That Make You Sing Along
List Stats
13 listings
2 years, 192 days old

Top Remixes
1. Door
2. Moon
3. Jackson
AnonymousChick
Error Reporting
See a factual error in these listings? Report it
here
.