Worst #12 Overall NFL Draft Picks
htoutlaws2012
The Top Ten
1
Cade McNown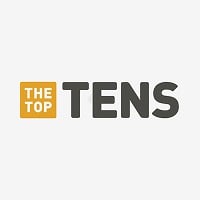 He was so good for the Raiders in 2007-08. - thomwim
''During his two years with the Bears, he completed 54.6% of his passes, for 3,111 yards, with 16 touchdowns, 19 interceptions, and a 67.7 passer rating.'' Cade was so unbearable it would take another decade for the fans to hate another quarterback to this level in the form of Jay Cutler. Many compared him to today's Mitchell Trubisky I think in his second year Mitchell silence that idea, and should look more at Josh Rosen who came from the exact same college as McNown is there a UCLA curse I'm not aware of that well be a trend to come? - htoutlaws2012
2
Patrick Bates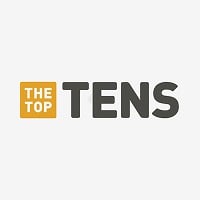 '' Bates made a name for himself in college at Texas A&M playing for the "Wrecking Crew" defense.


Al Davis was obviously enamored with Bates' 6'3", 215-pound frame.

Bates didn't start a single game as a rookie, and after starting nine games in 1994, he didn't play at all in 1995. He was traded to the Atlanta Falcons in 1996 and started nine games before losing his his job.

That was it for Bates in the NFL.'' Like the last Raider on the list only Hayden at least saw playing time, and Bates was just another raider unknown that well didn't live up to his hype being drafted from a team that had a great defense in college in A&M. - htoutlaws2012
3
Wendell Bryant
''The headliner for arguably the worst draft in franchise history, the Cardinals selected a bevy of busts in 2002. Bryant played three seasons, accumulating 1.5 sacks and 39 total tackles. By selecting Bryant, the Cardinals missed out on Jeremy Shockey, Albert Haynesworth, Ed Reed, and Brian Westbrook.'' This one really stinged the franchise in the 2000's only to have finally recovered thanks to some fortunate free agent pickups. By the end of it demons came to him, and he was bounced outta the league in 2005. - htoutlaws2012
4
Jimmy Kennedy
''Kennedy stayed with the Rams from his rookie season in 2003 through 2006, starting 5 games in 2004, 9 games in 2005 and all 16 games in 2006. The Rams run defense got worse each year. Finally, the Rams traded him to the Denver Broncos for a sixth-round pick in June 2007; the Broncos cut him before the season started. The Rams drafted Adam Carriker, the last in their string of failed defensive line picks, to replace Kennedy. '' My! oh my! No wonder the Rams could not recover since the trenches started to crumble. - htoutlaws2012
5
Tony Hunter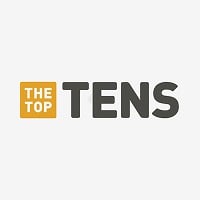 Not to say he wasn't a bad player, but to be a notable player taken ahead of Dan Marino, and a tight End whose career got cut short due to massive mg injury. - htoutlaws2012
6
Danny Shelton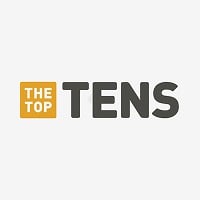 Danny Shelton is an American football defensive tackle for the New England Patriots of the National Football League.
The pick made sense even I had that accurately assembled, but Browns doing Browns things, and the guy did very little as the nos interior tackle. It might not be fair to put him high on the list, but for having one of the more entertaining hugs embraces to Goodell in history should of been much more right? - htoutlaws2012
7
D. J. Hayden
Back to the atrocious 2013 draft, and now we have Oakland on the clock and with the pick they go and try to improve in the defensive secondary made sense at the time, but now it doesn't look to work out the irony is they still have that problem with Gareon Conley currently. Sure his trying to turn it around, but Raiders have had a history of bad corners, and this goes to show. - htoutlaws2012
8
Wayne Simmons
Could of been much more to help out Brett get back on the field in his prime, but no Simmons ended up having 7 sacks, and 3 interceptions in his time in Green Bay when the team was on fire oh well who needs defensive improvement I guess. - htoutlaws2012
9
Danny Noonan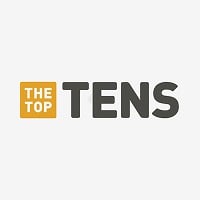 ''Not to be confused with golfer Danny Noonan from the classic movie, "Caddyshack," this Noonan couldn't find the hole—nor plug one—during a nondescript six-year career.'' He was healthy for three of the four seasons, and in doing so his sack production was on and off each season, and thus a notable Cowboys bust. - htoutlaws2012
10
Walter Abercrombie
''most running backs would seem inept and unproductive. Abercrombie, however, was legitimately average. The 6'0″, 201-pound athlete out of Baylor University struggled with injury. In 83', he had 446 yards, 610 in 1984, 851 in 1985, and a career-high 877 in 1986 before finishing out his time with the Steelers with a disappointing 459 yards.'' He is one of two Steeler tail back to have been very disappointing taken in the first round. This comes off of the previous year were Franco Harris called it a career, and Pittsburgh had to get the next guy on deck, and that should was unfortunately Abercrombie. - htoutlaws2012
BAdd New Item
Related Lists

Greatest Number 1 Overall NFL Draft Picks

2018 First Round NFL Draft Picks Most Likely to Succeed
Most Bizarre Picks from Day 1 of the 2018 NFL Draft
Top Ten Best Picks from Day 1 of the 2017 NFL Draft
List Stats
10 listings
127 days old

Top Remixes
1. Cade McNown
2. Patrick Bates
3. Wendell Bryant
htoutlaws2012
Error Reporting
See a factual error in these listings? Report it
here
.