Worst #14 Overall NFL Draft Picks
htoutlaws2012
The Top Ten
1
Derek Brown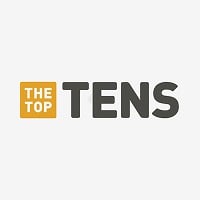 ''So, with the 14th selection of the first round in 1992 the Giants took Notre Dame tight end Derek Brown. Mistake. In his book, 'New York Giants Book Of Lists,' Ken Palmer said "The Giants were desperate for a tight end; selecting Brown first in 1992 did nothing to change that."
Brown caught just 11 passes in three seasons with New York, then moved on to Oakland and Jacksonville before finishing an undistinguished career with a total of 43 receptions over six seasons. He is No. 3 on our list of worst Giants' No. 1 draft picks since 1960.'' Also to note he had 87 yards and no touchdowns in his time as a member of the G-Man that's how much they didn't bother to utilize him. - htoutlaws2012
2
Bernard Williams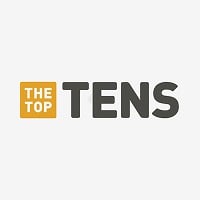 ''Williams has a career ratio of games played to drug tests failed of 1.06 to 1. That's right. He played all 16 games in 1994 and was banned from the NFL for life for failing 15 drug tests.

The 6'8", 314-pound left tackle went on to a lengthy career in the XFL, the AFL and the CFL.

The Bernard Williams pick perfectly sums up the Richie Kotite era in Philadelphia. '' The Eagles were an exciting team to watch in the 90's with Cunningham as the starter, but man did he get no legitimate help, and that's ashame. You have who I think is the second biggest offenisve lineman bust next to Tony Mandarich with that size and all looked like a great pick that somehow was not to be. - htoutlaws2012
3
Jason Peter
No not Peters of the Eagles, but this Jason Peter was of the Carolina Panther sin the infamous 98's draft. He like many other players got picked before the gambling risk taking Randy Moss. After three season he never lived up to his high status and finished with 7.5 sacks before the neck injury took his career for life. - htoutlaws2012
4
Devante Parker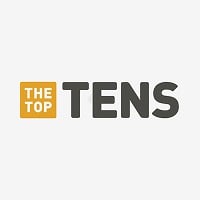 DeVante Parker is an American football wide receiver for the Miami Dolphins of the National Football League.
How his still on the team I'll never know otherwise for a guy taken halfway through the 2015 draft what does Miami believe in him as he enters year five I feel like his a bust not just for lack of being on the field, but off the field his a bit cancerous like to the fanbase. I say cut em loose, but that doesn't look to happen in what looks like a badly brutal rebuild. - htoutlaws2012
5
Chris Williams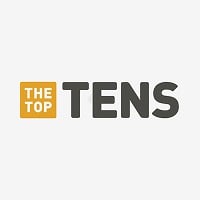 ''I don't know what it was about the Bears drafting players who would sustain injuries in their rookie seasons, but Williams was yet another prime example of just that.

In training camp, Williams endured a back injury over the first few days and would later be diagnosed with a second separate injury, a herniated disc. He ended up missing the beginning of his rookie campaign and didn't make his first start until November.

Prior to his sophomore season, the Bears took a chance on signing aging veteran Orlando Pace. The offensive line was in a shuffle and Williams ended up playing right tackle after playing a bit of left tackle previously.'' That does say a lot when a future hall of famer has to come in to fix your massive mess. - htoutlaws2012
6
Michael Haynes
Not to be confused with the great corner from Oakland, this Michael Haynes was a defensive end taken by Chicago.


''Haynes, though, doesn't have that chance ahead of him. Sadly, Haynes' career only lasted from 2003-2007, where he would rarely play in the latter half after he left the Bears. Haynes was cut from Chicago in 2006 and then spent short amounts of time with both the New Orleans Saints and New York Jets.

In total, Haynes registered just 61 tackles and 5.5 sacks as a pro.'' - htoutlaws2012
7
Gerald Robinson
Robinson still hold the record for most sacks as a defender in school history, and in 1986 taken by the Vikings whose known to have great interior players over the year, but this is another case where it went the other end not for good reasons, and he only racked 3.5 sacks with the team utterly disappointing. - htoutlaws2012
8
D. J. Dozier
'' D.J. Dozier was the one to set the rule that drafting running backs from Penn State University in the first round was a horrible idea.

Dozier was a two-sport athlete who decided to give the NFL a try out of college. He only lasted four seasons before finding himself out of the league.'' - htoutlaws2012
9
Brodrick Bunkley
A tackling machine they traded away for no good reason, a somewhat waste to be honest. - htoutlaws2012
10
Star Lotulelei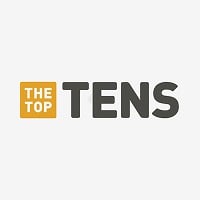 We start off with one that's not terrible by any means, but could of been used much more for Carolina in Lotuelei. Sean McDermott doesn't seem to be using him correctly since he was on the bench last season the window maybe closing for him unfortunately. - htoutlaws2012
BAdd New Item
Related Lists

Greatest Number 1 Overall NFL Draft Picks

2018 First Round NFL Draft Picks Most Likely to Succeed
Most Bizarre Picks from Day 1 of the 2018 NFL Draft
Top Ten Best Picks from Day 1 of the 2017 NFL Draft
List Stats
10 listings
126 days old

Top Remixes
1. Derek Brown
2. Bernard Williams
3. Jason Peter
htoutlaws2012
Error Reporting
See a factual error in these listings? Report it
here
.