Worst #22 Overall NFL Draft Picks
htoutlaws2012
The Top Ten
1
Johnny Manziel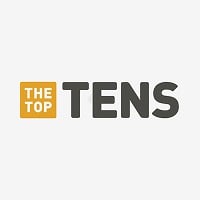 Jonathan Paul Manziel is an American professional Canadian football quarterback for the Montreal Alouettes of the Canadian Football League. He was drafted by the NFL's Cleveland Browns with the 22nd overall pick of the 2014 NFL Draft. Towards the end of the 2015 season, Manziel endured numerous scandals, ...read more.
Yes! A trifecta of Cleveland Brown failures before your eyes. I remember when Mel Kiper had Johnny Manziel projected to go #1 overall that year thank god that didn't happen while Jadeveon Clowney did struggle the first few years he got better overtime. Johnny football on the other hand could of went 8th overall, but instead Da Browns that year two crap busts for the price very cheaply done execution. I don't care who you are sure all 21 other teams managed not go into the hype of somebody so Bo Callahan like it was predictable, and of course the one team to take him is Da Browns. You wanna see anybody who is the closest thing to Ryan Leaf there ever was in this decade here it is in his two year stint he was that bad. Manizel was so egotistical to the point Josh McCown, and even Brian Hoyer were far superior, and keep in mind those are aging veterans outplaying him overall. By the end of his run he gambled and looked more like a clown than ever, and he has struggled in the CFL, and AAF ...more - htoutlaws2012
2
Brandon Weeden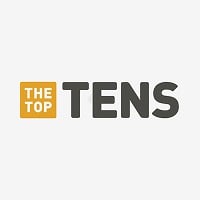 Wow what a hysterically bad pick looking back I feel bad for the guy being put in that position knowing he was nothing more than a backup quarterback at that point in his career. I'm sorry, but when I see age of 28 as a rookie. That should a major red flag risk pick to go that high in the 1st round and waste on somebody like that. - htoutlaws2012
3
Brady Quinn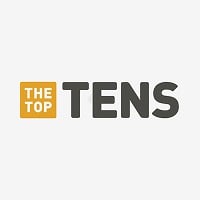 In his three stint with the Brown Brady Quinn did not live up to his hype as if it was a reenactment of Aaron Rodgers brutal falling two years before this. Quinn was never healthy in that span only playing 14 games out of 48 which do the math or better yet a fraction could tell you he wasn't even out there very long due to injury. The only notable game where he had his shining moment was against the Lions in 09' which made Stafford more less the star, but Brady Quinn was actually very good in that game as well which many overlooked. - htoutlaws2012
4
J. P. Losman
One of the two really atrociously overreached quarterbacks Buffalo has taken in the first round the other being EJ Manuel. Losman was selected in the 04' draft were a guy named Matt Shaub who was projected higher than Losman would of been a far better choice in terms of a decent alternative he did wonders for Houston while J.P. had one season were he did stay healthy, and played okay, but ends up being unreliable as they resorted to Trent Edwards who ends up playing kinda the same that's how atrocious it was for mediocre quarterback to grab for the Bills at the time. - htoutlaws2012
5
Charles Harris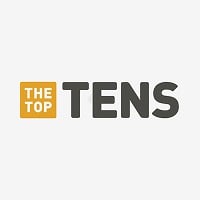 I feel like Miami is just wasting this guy more than anything. Charles Harris had the talent, but Dolphins's system is just not looking like the fit some people expected even for a now look to be rebuilding defensive line. His still with the team, but don't count the hatches if he is safe guaranteed yet. - htoutlaws2012
6
Lamar King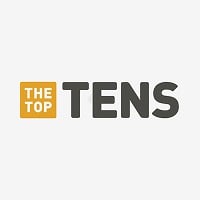 ''King started 37 games for the Seahawks but simply didn't do much, other than a six-sack season in 2000. After that year, he struggled to stay in shape and had just three sacks the rest of his career. He was out of football by 2004.'' - htoutlaws2012
7
David LaFleur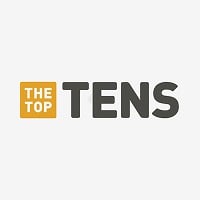 Before Jason Witten was a huge help you had to go back to the late 90's where Jerry Jones chose LaFleur outta LSU. Not to say he was not a bad player by any means, but LaFleur could at least get the first downs, but he never had the total dominating force Dallas would get 3 years later. - htoutlaws2012
8
Tyrone Poole
I'm just gonna let my past comment take it away... ''Poole was mostly a inconsistent defensive back that did not amount that much other than he at least won two rings thanks to Brady and Belichick. In his time in Carolina he recorded 3 sacks, and 5 picks which is pretty low for second round talent to be a likely starter for 3 seasons.'' I mean he can tackle don't get me wrong its just for Carolina it just didn't work seeing how young and unexperienced they were. - htoutlaws2012
9
Chris McIntosh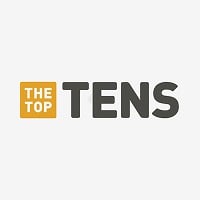 ''McIntosh worked his way into the starting lineup in his rookie season, playing in 14 games starting 10. Not a bad start and the choice was looking like a success. However, in training camp in 2001 he sustained a neck stinger - or pinched nerve - and was limited to 3 starts that year. He had surgery in the offseason to correct the issue but reagravated it again in camp in 2002, forcing him to miss the entire season. He tried to come back the next year but told coaches he was unable to play, ultimately forcing the Hawks to release him at the start of camp in 2003.

Chris McIntosh can at least rest assured that his short career and 'bust' status on this list was not due to a bad attitude, poor performance, underachieving talent, or legal problems. McIntosh's only failure was his ability to stay healthy, and ultimately led to his early retirement.'' - htoutlaws2012
10
Josh Doctson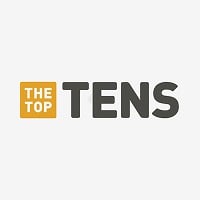 One of the reasons why Kirk Cousins wanted to leave is how awful the wide receiving core has gotten in Washington. IN the early portion of the 2016 draft Doctson was taken in between two other wide receivers both of whom aren't much better than he is, but they had high expectations of their 1st round status, and of those sadly Will Fuller is the only one that showed potential thus far while Doctson had been wildly inconsistent. He may still be with the team, but if Washington ends up thinking Wide out goodbye in 2020. - htoutlaws2012
BAdd New Item
Related Lists

Greatest Number 1 Overall NFL Draft Picks

2018 First Round NFL Draft Picks Most Likely to Succeed
Most Bizarre Picks from Day 1 of the 2018 NFL Draft
Top Ten Best Picks from Day 1 of the 2017 NFL Draft
List Stats
10 listings
152 days old

Top Remixes
1. Johnny Manziel
2. Brandon Weeden
3. Brady Quinn
htoutlaws2012
Error Reporting
See a factual error in these listings? Report it
here
.