Worst #24 Overall NFL Draft Picks
htoutlaws2012
The Top Ten
1
Bob Buczkowski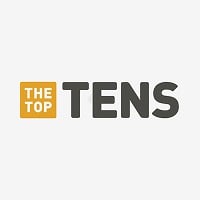 Definitely. - Q-ube
'' It took Big Bob over a year to get into a game and when he did he was awesome. He tallied a sack in half of his games in 1987. What's that you ask? How many games did he play? Two...two fantastic games, well, they had to have been because they were his only two games in the silver and black.

Bob Buckowski did get into 19 more games in his career, starting three in Cleveland in 1990, and tallied a whole 1/2 a sack more to his career numero of uno.'' After his release in only two seasons he was for cocaine ring doings, and died just a year ago May of 2018. Marinovich maybe one of the more known Raiders busts, but Buczkowski was much worse based on how long he played for is what it came down to. Two games Vs Eight I mean its close, but I had to have a coin toss because the two a very similar its scary what they would do once they were outta the league. - htoutlaws2012
2
Todd Marinovich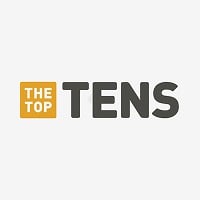 ''That mistake kept him out the NFL as a player, but he would eventually become the first-ever strength and conditioning coach in NFL history when he was hired by the Oakland Raiders.

His obsession with physical training gave him this idea that if he created the perfect environment for his newborn son, he could create a monster of an athlete. So, before Todd Marinovich could walk, he was being taught how to train, what to eat, and how to be the perfect physical specimen, but none of that paid off.''
He had the mentality of a young whipper snapper gone in over his head pretty much the rest is similar to Art back with the #4 worst picks except like Tony he was way addicted to the painkillers which got him out. - htoutlaws2012
3
Leonard Renfro
Renfro was the 24th overall selection for guess who Fly Eagles fly, and he didn't get into the starting lineup, but only for two games, and in those attempts he got only 19 tackles in total how very disappointing. - htoutlaws2012
4
Björn Werner
One of the rare German players to play for the NFL, and furthermore one of those type of guys who did't translate really well when he got to the pro's more less the Colts in this case after two seasons. You talk about Colts's quiet castaways he'd rank near the top of the list of 1st rounders you'll most likely never remember. - htoutlaws2012
5
D. J. Humphries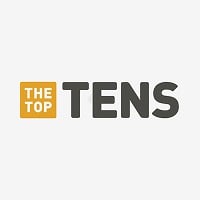 Dierrias J. Humphries, Jr. is an American football offensive tackle for the Arizona Cardinals of the National Football League.
Currently somehow still holds a roster spot with the Cardinals and since he has started a trend to the awful protection you see before you the resurrected Phoenix Cardinals are back! Of the 64 games he has made it to 27 do the math that's 1/3 he has been reliable and even if so he does a very inconsistent job protecting the quarterback to boot. - htoutlaws2012
6
Archie Griffin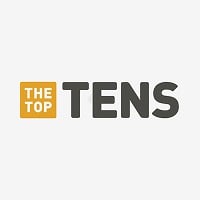 As the only player to ever win the Heisman Trophy twice, you'd expect Archie Griffin to have a legendary pro career. Unfortunately he never lived up to the hype. - thomwim
''Griffin scored only seven touchdowns in his seven-year NFL career (all with Cincinnati), without scoring a touchdown through four consecutive seasons and never leading the Bengals in rushing during any season. Griffin's career-year came in 1979, compiling 688 yards rushing in '79.'' Cinncinati recently has been able to get by with decent tail back, but back in the late 70's this was one of their more rare running back bust of the time aside from Carter of Penn State like previously. - htoutlaws2012
7
Willie Middlebrooks
''Middlebrooks was hurt most of his senior season and did very little leading up to the Draft. In other words, this was another example of Mike Shanahan taking a chance on a player with potential, but huge risk as well. Middlebrooks was an average DB and a below average school who had missed a significant amount of time because of an ankle injury to boot. Middlebrooks had decent size, at 6-1, 200, but doesn't have great speed, nor great cover skills. His career showed as much, with Middlebrooks fighting injury most of his rookie year.

He was active 43 of the next 48 games, playing mostly special teams. After the 2004 season the Broncos traded Middlebrooks to the 49'ers for DE John Engleberger.'' That's the risk you take it either works and your very lucky or your in over your head, and your most likely a goner, and that's what happened in this case the corner never recovered from his senior year to the pro's. - htoutlaws2012
8
Peria Jerry
''Jerry's history of injuries would stay in college when they selected him 24th overall in 2009. But fate had other plans for the massive defensive tackle out of Mississippi, as a major knee injury two games into his rookie season put him injured reserve.

While Jerry has gone on to appear in all 32 games of the past two seasons, his stat sheet doesn't exactly show signs of great production: 19 tackles and one forced fumble in 2010 and 2011 combined.

He was quickly surpassed on the depth chart by rookie Corey Peters in 2010, who has developed into the disruptive defensive tackle Jerry was supposed to be.'' It sucks to be outplayed by the veteran in that case its hard to recover like that. - htoutlaws2012
9
Thomas Lewis
Lewis was to be the answer to the departured Mark Ingram Sr. (one of their better receivers at the time). However in his 4 season he racked up 1,032 yards and 5 touchdowns. - htoutlaws2012
10
William Jackson III
He does make up for big key pass deflections sometimes you need to grab the ball to get your offense back into the game and that's where his weakness lies a bit. - htoutlaws2012
BAdd New Item
Related Lists

Greatest Number 1 Overall NFL Draft Picks

2018 First Round NFL Draft Picks Most Likely to Succeed
Most Bizarre Picks from Day 1 of the 2018 NFL Draft
Top Ten Best Picks from Day 1 of the 2017 NFL Draft
List Stats
10 listings
153 days old

Top Remixes
1. Bob Buczkowski
2. Todd Marinovich
3. Leonard Renfro
htoutlaws2012
Error Reporting
See a factual error in these listings? Report it
here
.