Worst #25 Overall NFL Draft Picks
htoutlaws2012
The Top Ten
1
Tim Tebow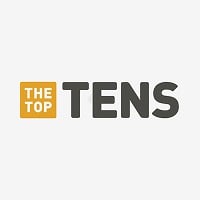 Timothy Richard Tebow is an American professional baseball outfielder in the New York Mets organization and a former professional American football player in the National Football League.
Well he did win a playoff game that's something um he prays every game that's cool and he started the season 6-0 but we don't talk about how that end - RawIsgore
Now look the one good thing he did for this team that is an impressive accomplishment is that he won a meaningful game in the playoffs against the Steelers that's unreal to think about. Back up though because how high was Josh McDaniels taking a guy projected as a late 3rd rounder to give up a 2nd, 3rd, and a 4th I mean you could have used those to gie him weapons without a very dumbfounded trade. Tebow would eventually be released from Denver after two seasons, and they got Peyton Manning to lead them to their next super bowl. - htoutlaws2012
I just noticed that in the NFL it's like they expect you to immediately succeed, but in the NBA they actually give you a chance to improve. Maybe it's just because of longevity differences, but still. - 2storm
Would've been a solid player if it wasn't for the unfairness of the NFL - 2storm
2
Freddie Mitchell
Fred Mitchell had a huge ego, and his stats were lackluster. 4th and 26 was the shining moment of his career. - thomwim
''Fast'' Freddie Mitchell was gonna be the next huge piece for Donovan McNabb to go to in check down moments. Well... I mean he at least tried while also not being consistent at catching the ball that's how disappointing the fast freak was from UCLA. Eventually Andy Reid does get a productive elite receiver in Terrell Owens to come on over. - htoutlaws2012
3
Tommy Maddox
The original replacement plan for John Elway was no more after two seasons. Maddox bounced from team to team was okay I guess mediocre at most time sin his career. Got a second chance gig with the than new XFL league he became the MVP for his team that year Pittsburgh than gave him a contract redemption for his troubles nice nice reward coming back at least even if your career was mostly out of the water. Maddox would of course hand over the controls to Big Ben which he would rule for 15 years as the Steelers quarterback that worked out for the better while he was a serviceable option in those early 2000's years. - htoutlaws2012
4
Ahmad Carroll
''The Packers selected Ahmad Carroll with the 25th overall pick. Carroll lasted less than three seasons with the team, as he developed a bad habit of drawing too many penalties in coverage. The sad part about this wasted pick is the Packers could have drafted stud defensive end Jared Allen, who didn't go until the fourth round.'' Just think about that they had a chance to get Jared Allen who would eventually come to Minnesota as a regret not getting him over Carroll. - htoutlaws2012
5
Billy Milner
You could say this is what people though Tunsil would end up like, but that is not the case. Instead Milner only started for nine games only to have recovered the ball for the offense two opposing chances he was in the lineups waste of a pick. - htoutlaws2012
6
Jon Harris
''Harris had only started nineteen games at the University of Virginia when he declared himself eligible for the NFL draft, and his inexperience was evident in his professional career. After two years and only two sacks, Harris was shipped off to the Green Bay Packers in exchange for fellow first-round bust John Michels.'' Fly Eagles Fly! They end up with a unproductive interior lineman that can't lead them to victory! - htoutlaws2012
7
Dexter Carter
Like Flager 49ers did it again trying to get a bench warmer. Once again 49ers had that great team still and they didn't much out of him while Steve and all the others did their part. - htoutlaws2012
8
Antuan Edwards
''That, of course, proved to be a pipe dream and Edwards was eventually moved to safety, where his poor instincts and shoddy technique cemented his status as an all-time Packers bust.'' Yes two Packers on the list only this one had more seasons than the other. - htoutlaws2012
9
Artie Burns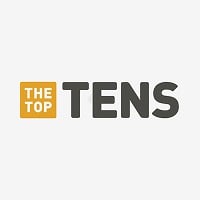 Literally the entire Pittsburgh related fanbase is vastly disappointed with Artie Burns chose in the 16' draft. By year three everybody turned on him giving up big plays, and losing the consistency he somewhat showed early on. While his still there it well be hard to climb up the hill with the Steelers in what looks like a downward trend. - htoutlaws2012
10
Terrence Flagler
Awe yes more of the forgotten later portion of picks, and Flagler going to the 49ers is the definition of forgotten 1st round bust. He would be used as a dual threat, but it didn't amount to much mostly a bench warmer who was never used and bounced from there to Philly. - htoutlaws2012
BAdd New Item
Related Lists

Greatest Number 1 Overall NFL Draft Picks

2018 First Round NFL Draft Picks Most Likely to Succeed
Most Bizarre Picks from Day 1 of the 2018 NFL Draft
Top Ten Best Picks from Day 1 of the 2017 NFL Draft
List Stats
10 listings
152 days old

Top Remixes
1. Tim Tebow
2. Freddie Mitchell
3. Tommy Maddox
htoutlaws2012
Error Reporting
See a factual error in these listings? Report it
here
.