Worst #28 Overall NFL Draft Picks
htoutlaws2012
The Top Ten
1
Andre Woolfolk
''Titans decided to go after Oklahoma's Andre Woolfolk, to help them fill a glaring need on the defensive side of the ball, they should have known he was going to get hurt. But not only did he get hurt, but he also missed 25 games to injury over his short-lived four-year career.

When he was on the field, he barely even made his mark against opponents either. He managed just one interception a year over his first three seasons.'' - htoutlaws2012
2
Joshua Garnett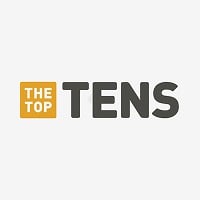 My god the 49ers have the worst Guard set of any team, and what's more sad is they have two first rounders who aren't very good. Garnett can't stay healthy for bleep. Tick Tock John Lynch time to find a guard sooner than later. - htoutlaws2012
Yeah, this is another example of why Trent Baalke should have been fired earlier - SirSheep
3
Laken Tomlinson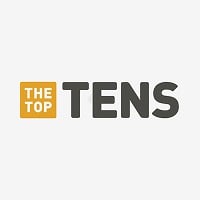 Laken Tomlinson is an American football offensive guard for the Detroit Lions of the National Football League.
Horrible, and yet Lions are thinking about trading down in this years draft if that's the case let's think back at a case that didn't pan out, and was final pick from the Martin Mayhew regime. Now granted the guy Denver wanted didn't pan out, but neither did Tomlinson by the time Bob Quinn dealt him to the 49ers. - htoutlaws2012
4
Andy Katzenmoyer
In the 99' draft right before Belichick came to the franchise to change their ways. Pete Carroll had a brief time with New England that was forgettable however on thing that isn't was selecting a linebacker named Katzenmoyer of Ohio State at the #28 position. Of the four season he got he played his first two meaning he had a struggle getting on the field playing only 24 of those games. Katzen came up with 3.5 sacks and 1 interception that ironically was hauled in for a touchdown. - htoutlaws2012
5
Jerramy Stevens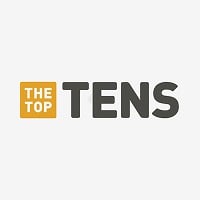 Granted he was a serviceable Tight End for Seattle with 1,458 yards, and 15 touchdowns that's more than most of what's on this list however he had many issues off the field before and after football itself thus is high on the list for repeat felonies committed. - htoutlaws2012
6
Derrick Gibson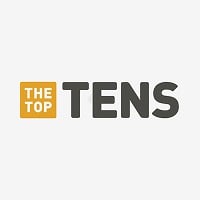 Like other Oakland picks of the 2000's Gibson didn't amount much despite having a good 6 season staying portion with the team. Unlike the other secondary player he got half his tackles in. - htoutlaws2012
7
R. W. McQuarters
R.W was only reliable when you needed a guy to stop a big play, but that's it otherwise he was an average corner who was too short for his own good. Back up to where he was originally drafted with San Fran he didn't do much with the team overall despite being mostly healthy in those seasons. - htoutlaws2012
8
Lawrence Jackson
''Jackson had just 6.5 sacks in two years before being traded. He was out of the NFL by 2013.'' The irony of this comment though is Cliff Avril end up coming to Seattle so it doesn't look all too bad now. - htoutlaws2012
9
Sylvester Williams
Now granted he is a decent supporting tackle to have to plug in a need, but that's it he doesn't go for the home run stopping sack thus Denver had to bounce him out, and he has had trouble staying with a team since. - htoutlaws2012
10
Mark Malone
In the 80's decade when Terry Bradshaw retried the Steelers were in a very dark period in their franchise they lost many great pieces needing time to build again, and with Malone with seven isn't exactly had that good of a career as suggested. Malone had 8,582 and 54 touchdowns that's decent, but when you have thrown more picks than touchdowns that that's where his first round status falls into question. - htoutlaws2012
BAdd New Item
Related Lists

Greatest Number 1 Overall NFL Draft Picks

2018 First Round NFL Draft Picks Most Likely to Succeed
Most Bizarre Picks from Day 1 of the 2018 NFL Draft
Top Ten Best Picks from Day 1 of the 2017 NFL Draft
List Stats
10 listings
150 days old

Top Remixes
1. Andre Woolfolk
2. Joshua Garnett
3. Laken Tomlinson
htoutlaws2012
Error Reporting
See a factual error in these listings? Report it
here
.