Worst #3 Overall NFL Draft Picks
In recent memory the pick at 3rd overall has not gone well for many teams, but can that streak be broken soon is the question? Back then you couldn't believe what would happen to some of these players and the result were quickly imminent.

1 Jack Leftridge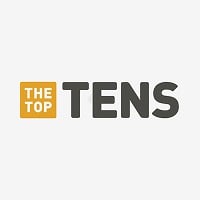 Dick Leftridge was out of shape and lasted one season in the league. - thomwim
My #1 is not very well known by today's fans, but he was selected by the Steelers way back in the mid 60's, and he almost positively knowing to show his worthy 3rd overall selection. Jack ''Richard'' Leftridge was a fullback, and probably the highest full back to be taken in any draft that could ever imagine. In his time he only played for 4 games rushed for 17 yards in 8 given carries and 2 touchdowns what a waste to have near the top of the board the worst pick in Steelers history folks. - htoutlaws2012
2
Akili Smith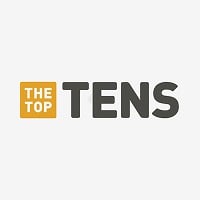 Awe yes the worst Oregon Duck to transition into the NFL that is of course the #3 overall selection in 1999 where three quarterbacks were taken. The worst of the three is Akili Smith. Tim Couch may have been bad, but played better than Akili overall even with no help from his blockers. Donovan McNabb goes without saying the Eagles fans boo'ed for no good reason as they got the best quarterback to have an early 2000's resurgence. While the Bengals were in turmoil for most of that decade. Akili would go on to have 4 season tires, and by that point he had trouble staying healthy, and when he was healthy backup Quarterback Jon Kitna out performed him leaving him with over 5 touchdowns and 13 interceptions, and yes 10 fumbles his second year as a starter who played for 12 games and a passer rating of a 52.8%. By the time he went no where Carson Palmer ended up being their next quarterback to go with he went on to have a struggling path for the team, but got better as his career went on. - htoutlaws2012
3
Andre Wadsworth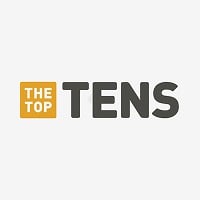 Obviously in the infamous 98' Draft Peyton Manning went one, but Ryan Leaf went two. Arizona fought they were gonna be safe in taking what many experts said was the best defensive interior player available in Andre Wadsworth of Florida St. By the time he got the time he did show some promise his first year having 5 sacks, but than his next two years he faltered badly ending up getting only 3 more sacks ending up with only 8 sacks which is pretty disappointing result for something projected the top prospect that year. Strangely enough he tried to make a super late comeback in 2007 for the Jets obviously that was rejected, and it was too little too late. - htoutlaws2012
4
Heath Shuler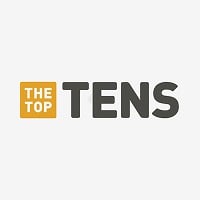 Well at least you had a decent showing in politics being your real highlight, but as a pro for the Redskins is something you'd like to forget. In hsi time with the Volunteers he put up impressive passer rating not such for his passing yards. By the time he made it. He never played a full 16 games of any sort, and his Passer rating sunk to a 54.3% which is almost 100% down from his college statistics. More notably getting boo'ed in favor of backup Gus Frerotte that's how bad the team was post super bowl victory a couple of years before this. - htoutlaws2012
5
Bruce Pickens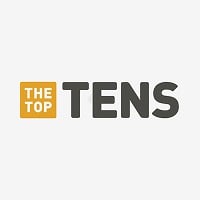 For a corner taken high for his size being 5'11 that should be a red flag in my book. Next thing Atlanta just gave up on him easily, but that was not the only thing they did wrong was cutting Brett Favre, and Green Bay pretty much stole him to the superstar we know him now. Back to Pickens in his three years he had only 2 interceptions (being his 2nd year), and limited tackles at the time which is unreal to see somebody with such either unimpressive showing or the coach wanted nothing to do with him. - htoutlaws2012
6
Dion Jordan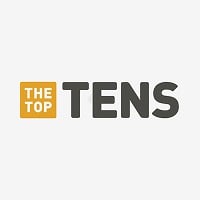 Dion's career looks to be over as of right now Seattle has given up on him and therefore fades away as the biggest bust in Dolphins history. A pass rusher who was great for losses of tackles trailing away, but when he got to hot Miami they clearly had no direction to do with him in the defensive scheme only having 3 sacks is pretty ironic yet disappointing to come up with. - htoutlaws2012
7
Joey Harrington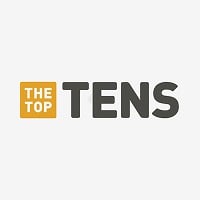 His biggest flaw is that he was stuck on the perpetually dysfunctional Detroit Lions. He was set up to fail from the start.
Oh boy Joey! Joey! Joey! We meet again, Oregon Duck alumni, but not the worst quarterback from that school oh no. Harrington though was unbearable to watch in the 2000's let me tell you. He has thrown more interception than touchdowns, and has a atrocious passer rating for any starting quarterback from that decade. - htoutlaws2012
8
Trent Richardson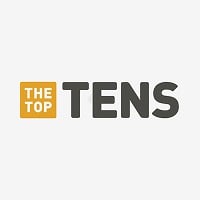 Trenton Jamond Richardson (born July 10, 1990) is an American professional football running back who is currently a member of the Alliance Birmingham of the Alliance of American Football. He played college football for the University of Alabama, was recognized as an All-American, and was a member of ...read more.
Like Spurrier, Richardson wanted another crack at redemption for his failures as a pro more less the Browns being stupid in dumping him way too quickly. He went from an o-line that could do wonders for tail back to a not so great O-Line of the Colts at the time, and when he bounced very hard, and not in a good way. To be fair I did like Richardson, but will he ever make it back to the NFL is the question after his comeback run he had shown in the AAF? - htoutlaws2012
9
Mike Phipps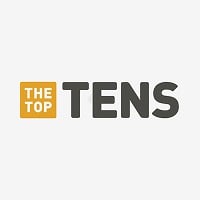 Before there was ever names like Tim Couch, Brandon Weedan, or even Johnny Manziel. Mike Phipps was just not a consistently good starting quarterback for as high he was taken. Sure Blake Bortles was terrible in his time with the Jaguars, but he at least did decent in the playoffs in his one shining moment he'll ever have while Phipps the Browns were just so... he was not a starting quarterback until his 3rd year, and even then the stats proved to be a not worthy of a 3rd selection if you did not have a clear imagine to do with him this set the team back for six years. - htoutlaws2012
10
Steve Spurrier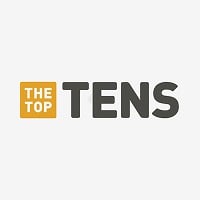 Stephen Orr "Steve" Spurrier is an American football player and coach. Spurrier was a Heisman Trophy winning college football quarterback at the University of Florida and spent a decade playing professionally in the National Football League.
The only other time Spurrier was not cut out for the pros was as a player himself. Despite a short lived coach revival in the AAF this past one and only season. Back in the 60's he was selected 3rd overall by the 49ers who were a dead in the water franchise back in the day before the 80's ever occurred Steve would be more known as the coach since his body went wear and tear in his 8 seasons as a niner. - htoutlaws2012
BAdd New Item