Worst #32 Overall NFL Draft Picks
htoutlaws2012
The Top Ten
1
Matt Elam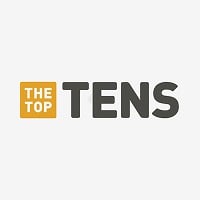 Matthew D. Elam is an American football safety for the Baltimore Ravens of the National Football League.
Finally we have reached our end in terms of atrocious 2013 first round draft class, and how fitting that Elam of Baltimore was considered a massive bust seeing the big shoes that needed to be filled once Ed Reed was gone. His highlights are having half a sack, and a pick all combinating in arguably a terrible bust by the Ravens that off the field would substance, and battery assault charges in 2017. - htoutlaws2012
2
Patrick Ramsey
''Ramsey wasn't ever good as an NFL quarterback, no. But the team desperately needed a quarterback prospect going into the 2002 season, with their only roster QBs being Danny Wuerffel (who had already proven himself to be an inadequate starter) and Shane Matthews (a career backup in his 30s). Ramsey ended up not being a solution, but there weren't any great options at quarterback below him at the draft. The best two were Josh McCown (a career backup) and David Garrard (who was good for only a short time). The others never were starters. Ramsey wasn't a good pick, but given the desperate need at the position and the lack of available talent, he wasn't that bad.'' Yeah if I remember that correctly that was a terrible quarterback the worst I could ever recall. Unlike Lamar Jackson or Teddy Bridgewater however Patrick Ramsey was the opposite of a good draft pick just a major flop pretty much at the final pick of the first round. - htoutlaws2012
3
David Wilson
''What the Giants missed was how he always had trouble holding onto the football. Those fumbling woes kept him off the field more often than naught.

Sadly, in 2013 he ended up with a season-ending neck injury that would end up being spinal stenosis. He had no choice but to end his career after just two lousy seasons of horrible football.'' - htoutlaws2012
4
Derek Sherrod
''Sherrod's inability to stay on the field and his poor play when he finally did line up doomed him. his development was nearly as slow as his feet. Though we have to consider that he suffered a leg injury as a rookie that kept him out for the better part of two seasons, when he did finally come back this season his horrible performance in the first game of the season in place of the injured Bryan Bulaga didn't help his cause.'' Basically a wounded solider going into battle not at the feat of strength either of good feet work discount double doink that outta here. - htoutlaws2012
5
Anthony Gonzalez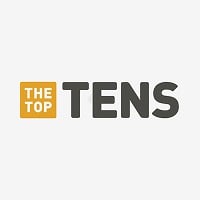 Well just by the face alone he didn't seem like a football player for some reason. He always felt like a politician which frankfully that's what he ended up doing once outta the league... good on him I guess. - htoutlaws2012
6
Ziggy Hood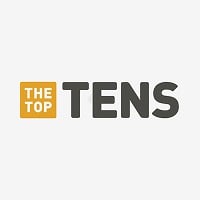 'Evander "Ziggy" Hood is an American football defensive end for the Washington Redskins of the National Football League.
This Ziggy wasn't a bad player, but seeing there's very few selection with the 32nd pick its very difficult to narrow down the worst in this case. Hood was misutilized in Pittsburgh that's probably one of those reasons why perhaps, but they did get an improvement in Stephon Tuitt shortly after his release. - htoutlaws2012
7
Tyler Brayton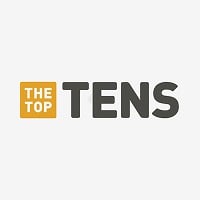 Brayton had the look of a Raider unfortunately he was not nasty like one though either. Well actually that's not entirely true until a game against the Seahawks were he kneed up Another first round bust in Jerramy Stevens. Other than that heated exchange nothing notable other than generic Raider

number Infinity pretty much. - htoutlaws2012
8
Craig Newsome
In just 53 games like other Packers failures on defense Newsome was no major fearsome threat to opposing wide receivers seeing he only had 4 interceptions while in poor coverage in his 4 seasons. - htoutlaws2012
9
Patrick Robinson
Robinson is a very okay corner I would say entirely terrible, but when he first started he would always be beaten in the secondary especially with only having nine interception throughout his original run with the team. Most likely fades despite having a reunion with his old team he was drafted to. - htoutlaws2012
10
Phillip Merling
By Default I had to pick a player who technically a second pick, but does in a way count as a high level bust of some sorts. Merling was a forgotten bust in 2008 who slid early second due to Patriots's spygate incident. He felt like a wasted interior lineman pick who could not find a scheme of fit seeing he only had 3.5 sacks while also having zero in his last two season with the fins. - htoutlaws2012
BAdd New Item
Related Lists

Greatest Number 1 Overall NFL Draft Picks

Top Ten WWE Wrestlemania 32 Opponents for Stone Cold Steve Austin

Characters That Should've Won The Top 32 Sexy Men of Anime
Top Ten Things to Expect from WWE Wrestlemania 32
List Stats
10 listings
118 days old

Top Remixes
1. Matt Elam
2. Patrick Ramsey
3. David Wilson
htoutlaws2012
Error Reporting
See a factual error in these listings? Report it
here
.