Worst #7 Overall NFL Draft Picks
htoutlaws2012
The Top Ten
1
Andre Ware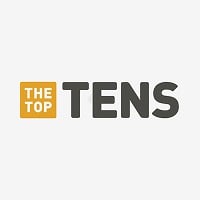 While Reggie Rogers was a bad dude, Andre Ware was a guy so big in college it seemed like nothing could go wrong where he would go right? Well The Lions were looking to be in the right track however after a few stars Ware was replaced by Rodney Peete who played much better by margin would suggest. He could not transition in the NFL,a and faded away, but not by Detroit fans because in 2018 a radio show named him the biggest Lion bust according to a bracket tournament and I can see why phenomenal college player, but terrible in the pro's. - htoutlaws2012
2
Troy Williamson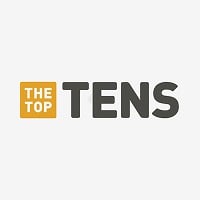 Only got 3 TD in his 3 seasons with Minnesota talk about a 1st round bust - RawIsgore
Mr. Williamson is what Laquon Treadwelll is to the Vikings right now a first rounder who isn't even their best receiver there #3 at best almost backup player role. Although he was suppose to be Randy Moss's supposed replacement but that never came to be instead Sidney Rice, and Bernard Berrain came along and did a decent job and Troy made way to Jacksonville where once again limited role nothing more. - htoutlaws2012
3
Todd Blackledge
In the infamous 1983 draft, there were 5 or 6 quarterbacks taken in the first round, and among the ones taken early were John Elway, Tony Eason, & Jim Kelly. Back up though to the 7th selection Chiefs Todd Blackledge instead of Dan Marino boy does that just soke in or what. Blackledge went to have a mediocre run as the starter in Kansas having no more than an inconsistent TD/INT ratio of 29-38 and only notable award being the Davey O' Brien award there's warning signs right there. What's even more interesting is he himself was surprised Chiefs took him over Marino. Kansas City isn't the only team though to pass up on the hall of famer Jets did the same thing they fought they had them in their sights no so much. - htoutlaws2012
4
Reggie Rogers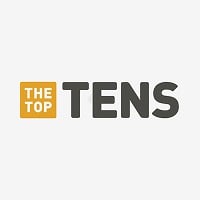 In the 87' Draft Lions decide to go defense, and this was during the time they wanted to finally get some of the right pieces they would get after this draft. Reggie Rogers was like what Titus Young is today in a nutshell. In hsi time with the Lions he only had one single sack. What you don't know is Reggie had emotional problems which in today's terms is called ''Character issues.'' He would then due other awful things such as kill minors while being intoxicated thus Lions eventually had to cut em lose. He played for two other teams, but wasn't a premier starter, and was bounced to the CFL in which he did much more of, but like many other it was too little too late to say the least. In 2013 he took cocaine, and much alcohol in his system to take his own life (in his alma mater no less). Among the fans he ranks pretty high in terms of busts of all time, but in terms of all time Lions busts the local fans tend to go all over the board there. - htoutlaws2012
5
Larry Burton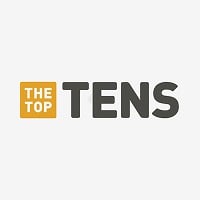 Former Olympian from the 72 summer games Larry Burton tried out for the NFL, and was given such an honor the Saints drafted him as high as the 7th selection. Unfortunately he was not a good consistent catcher and bounced outta the league in 1979 where he found little success. - htoutlaws2012
6
Kevin White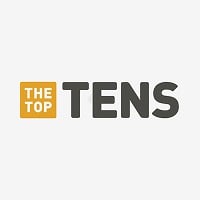 Yes now we can officially say Kevin White to Da Bears was not the right fit from the day he was drafted in 2015, and now with a new scenery he could maybe turn it around, but based off of little confidence I don't see that happening since Bears when they did have there time with him he got hurt most of those year expect for last year where his only highlight was catching the hail mary forgetting to go to the endzone in the process of it all. - htoutlaws2012
Game changer who only managed to play a handful of games...
7
Joe Campbell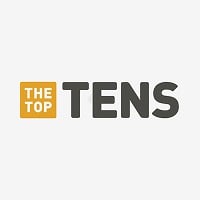 Since his background is very hard to find I'm gonna let this say itself...
''Saints officials raved about the mean streak in the Maryland All-American defensive end when they selected him with the No. 7 overall pick in the 1977 draft.'' - htoutlaws2012
8
Jonathan Cooper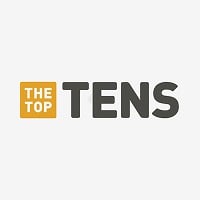 Jonathan Javell Cooper is an American football guard for the New England Patriots of the National Football League.
Jonathan Cooper was nothing more than damaged good by the time preseason around many have said his best days were behind him and Arizona was in for a rude awakening. Well they were had heath problems and bounced through 5 different teams no real luck of any sort in those settings. - htoutlaws2012
9
Joe Profit
He was never fully healthy in his two years with Atlanta, and frankly you could argue as their worst pick overall in a way of low production and the waste of a pick in the top 10 more less. - htoutlaws2012
10
Paul Seymour
Buffalo in the 70's had some pretty terrible draft picks, and it wouldn't be until the 2000's where more of them would pop up again. Seymour was another one of those failed first round picks who couldn't do more then 268 yards which is a low for a 1st round talent from U of M that had four season playing time with the Bills overall and faded into obscurity. - htoutlaws2012
BAdd New Item
Related Lists

Greatest Number 1 Overall NFL Draft Picks

2018 First Round NFL Draft Picks Most Likely to Succeed
Most Bizarre Picks from Day 1 of the 2018 NFL Draft
Top Ten Best Picks from Day 1 of the 2017 NFL Draft
List Stats
10 listings
133 days old

Top Remixes
1. Andre Ware
2. Troy Williamson
3. Todd Blackledge
htoutlaws2012
Error Reporting
See a factual error in these listings? Report it
here
.