Worst #9 Overall NFL Draft Picks
htoutlaws2012
The Top Ten
1
Mike Butler
Another gem case of a player you may not recall very well, but in doing so had done nothing with the green bay Packers in his 6 season so odd for a guy who recorded nothing was a healthy scratch and basically did noting those dark ages were something to forget... I guess. - htoutlaws2012
2
Ken Kortas
Back then the Cardinals were of the St Louis time then what they would eventually become. They had zero faith in Kortas, and had no use for him as their nose tackle, and there was controversy though as well with the AFL also selecting him in the form of the Chiefs. Otherwise he didn't amount to much even if that was the case. - htoutlaws2012
3
Tom Hutchinson
Like many Browns picks have gone over the years mostly bad then it is good. Hutchinson was suppose to be a big threat weapon alongside the great Jim Brown, but flopped to only have 409 yards for 2 touchdown he died at age 65 in 2007. - htoutlaws2012
4
Marty Domres
This was at a time where there wasn't very known to be really atrocious like quarterbacks back then then there would be later, but the most forgotten of those picks from the Chargers some say is worse then Ryan Leaf is Marty Domres who technically speaking has a much worse passer rating, and do the math a little bit that is a 28.3% if were going by his San Diego run only. In terms of overall career is presented as 49.3 still not much better, but wow that must of been brutal to have that bad of a passer. - htoutlaws2012
5
Dee Milliner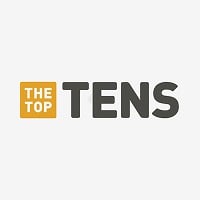 I saw this one coming right when he was picked I knew in hindsight he was not gonna do well with the Jets especially with Revis island gone it made sense to get the corner, but man for a guy who been recruited by Nick Saban all you gave Milliner is 3 interceptions? Even worse he can't stay healthy either the next two seasons yeah goodbye next! - htoutlaws2012
6
Ereck Flowers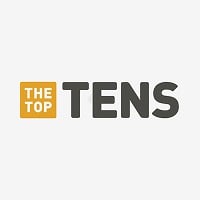 Ereck Flowers is an American football offensive tackle for the New York Giants of the National Football League.
Remember when I said Robert Gallery gave up the most sacks to opposing defensive lineman well in today's league that equivalent is Ereck Flowers of the U. He was an overreached pick in 2015 and by the time he got to the Giants Eli Manning was a dead corpse at that point in his career with little help from protection. ''Since 2015 he gave up 169 total pressures which is the most of any tackle in the NFL during that time. Those stats and his numerous penalties have caused Pro Football Focus to rate him as the 54th best tackle in the NFL. In 2018, former offensive line teammate and NFL analyst Geoff Schwartz accused Flowers of quitting on the team, of missing multiple blocks, and of having poor technique.'' This one massive sentence quote justified exactly how awful he was with no good blocks, and being a mixture of Robert Gallery meets Greg Robinson is the best way I can put it for ya not a good blend taste for me. - htoutlaws2012
7
Kyle Brady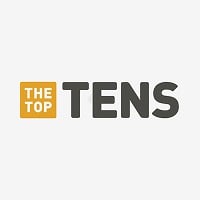 One of the best blocking tight ends when he was in the league, he did well for the Jaguars. But given his top 10 status, Kyle Brady was still a disappointment. - thomwim
Oh no not again Jets fans oh god. The 95' draft Jets had a chance to get Warren Sapp and instead chose Kyle Brady of Penn St. which the boo's were heard all around jersey and the room itself. As he got to the team he served up a terrible 949 yards, and 10 touchdowns with the team. 2nd stint wasn't much better when he traded for Green basically and faded quietly becoming more of an advisor how fitting. - htoutlaws2012
8
John Ross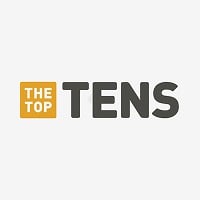 The fastest receiver in combine history gets taken to a team that frankly didn't even need a receiver in the Bengals who already had A.J. Green, and now on the merge Tyler Boyd out besting him. Next year well tell me a lot if indeed John Ross was the worst of the three receivers that year in 2017. - htoutlaws2012
9
Bubba Bean
He was build more for pushing opposing players then he was for elusive running. In this case the Falcons chose Bean to be the premiere runner, bu in his second year they switched him to full back and played much better. Once they put him back to tail back things just went all downhill after 3 seasons. - htoutlaws2012
10
Wendell Harris
While I wouldn't say he was totally bad he just never had the right timing in everything in which Wendell Harris was both a corner and even a kicker when the Colts selected him in the 62' draft. even when he was capable of busting for fumbles his interception production was very unimpressive of only 6 overall in his 4 year span. - htoutlaws2012
The Contenders
11
Kevin Allen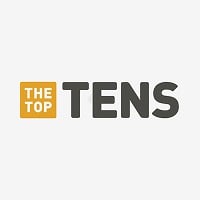 #9 in 1985, this offensive tackle lasted one season in the league. He was so bad at pass blocking that he was relegated to special teams. In the offseason, Allen was converted into a center, he tested positive for cocaine, and was later convicted of rape.

IMHO he's the worst of the bunch. - thomwim
BAdd New Item
Related Lists

Greatest Number 1 Overall NFL Draft Picks

2018 First Round NFL Draft Picks Most Likely to Succeed
Most Bizarre Picks from Day 1 of the 2018 NFL Draft
Top Ten Best Picks from Day 1 of the 2017 NFL Draft
List Stats
11 listings
131 days old

Top Remixes
1. Mike Butler
2. Ken Kortas
3. Tom Hutchinson
htoutlaws2012
Error Reporting
See a factual error in these listings? Report it
here
.