Top Ten Worst Actors In India
The Top Ten
1
Shahrukh Khan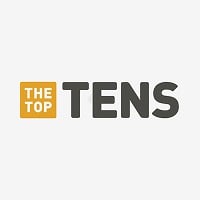 Shah Rukh Khan, also known as SRK, is an Indian film actor, producer, and television personality. Referred to in the media as the "Badshah of Bollywood", "King of Bollywood", "King Khan", he has appeared in more than 80 Bollywood films, and earned numerous accolades, including 14 Filmfare Awards.
He is very good actor
I don't like shahrukh khan
He is the king no doubt but in recent years he choose some movies which made him a joker like chennai express and happy new year which were high grossing but his acting sucks...
Worst worst worst and yeah worst
2
Power star
He is over expression guy
Highest fan following in India, no one can touch his following.
Worst actor ever in Indian cinemas
Worst actor ever take him out of industry he don't know acting
3
Mahesh Babu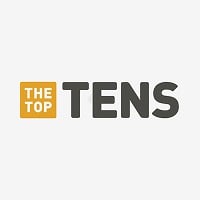 Mahesh Babu is an Indian actor, producer, media personality, and philanthropist known for his works in Telugu cinema.
He is the best actor ever. He looks awesome. He acts awesome. He is just awesome in everything. Who hates him are really really really... Stupid, mad, mental and everything. I love him. He is so down to earth person and I can infinite positive things about him. He is the best hero in Telugu industry. He is the best
He is awesome. He is good at everything. He is so down to earth. He is good natured. He is the best hero in Telugu industry. He is so successful. He looks really good. He is the best. No one can beet him in Telugu industry. Hats off to MAHESH
Don't know why Akshay is on this list seriously no actors can pull off his stunts and comedy movies like him. akshay kumar is a self made star.
He cannot do sincere intense roles... He needs to deliver quality movies..He is just capable if masala entertainers
4
Himesh Reshammiya
His name is enough for worst actor I guess
Himesh is a good Singer and a bad actor.
Top actor to act WORST
Bollywood industry's greatest mistake after kamal khan...
5
Balakrishna Nandamuri
He is a rowdy, not an actor
Who is this man never hear earlier
Best actor in Telugu industries
Worst actor I have ever seen
6
Akshay Kumar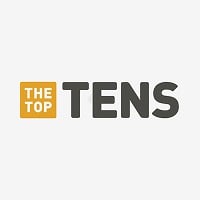 Rajiv Hari Om Bhatia, better known by his stage name 'Akshay Kumar', is a Canadian actor, producer and martial artist who has appeared in over a hundred Hindi films.
He is the best actor
He is great great greatest actor ever - jaswantsinghinda
He is the best actors in the world
Well EveryBody is Commenting Best Actor, good actor etc But The category is about top ten worst actors. DUMB PEOPLE
7
S.J Surya
He has no good idea about womens.
Sj surya is good actor. But waste actor.
Wasteful - SrujanaSharma
Worst - Ramkrishnan
8
Puneeth Rajkumar
Ugly - Ramkrishnan
Worst - Rameshchandra
Best actor na worst actor antirallo budhi idhya nimge idi kfi Alle Ivr that's yaru all round performance kodoke agalla
9
Hrithik Roshan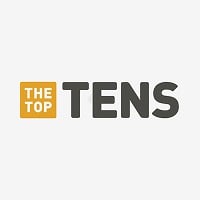 He is super dancer, actor and all of him
I like him nice dancer.
Best dancer ever and I also want to learn dance from him and if you are seeing my comments please just add a comment yes
Hrithik is the one who will bring bollywood to new heights of sucess hands of to you sir you are just great and fabulous
10
Allu Arjun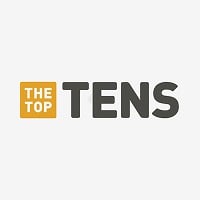 Allu Arjun is an Indian film actor who primarily works in Telugu cinema. After playing as a child artist in Vijetha and as a dancer in Daddy, Arjun made his adult debut in Gangotri. Arjun then appeared in Sukumar's debut film Arya.
Very good actor and a very stylish actor
Zero for this actor - ReddyBrothers
Family background - Rkverman
U are the best no one can defeat u and u are better than that ediat Mahesh babu and Bala krishna
The Contenders
11
Saif Ali Khan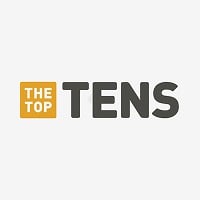 Share your opinion on worst actor of world
Pathetic actor ever... !
Annoying
12
Vijayakanth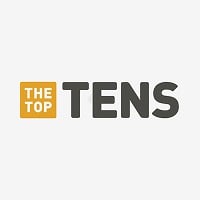 His is bigger than is body and is stomach is bigger than his face
13
Mohanlal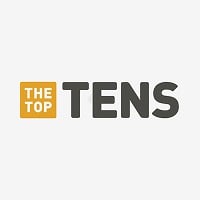 Mohanlal Viswanathan Nair, better known as Mohanlal, is an Indian actor, producer and occasional singer best known for his work in Malayalam films .
He is nominated for worst actors because he doesn't assume a superficial personality while acting. In fact he doesn't act. He gives life to the character he is playing and becomes that character. He doesn't need to act then. No wonder he is in the top ten. Ideally, he should be number one of the list.
What? A legend of world cinema among the worst! This is very funny
One of the best actor in India
Mohanlal must be there in the top five actors in india. Then why the hell is he in this list.
14
Kamaal R. Khan
His reviews are the worst.
He must b at the top...
He is a actor?
He is a fu#king cheepo and don't have a word "respect" in his dictionary also the greatest or say prophet of worst actors. I must say that if any one wants to do suicide should watch him at least for 0.5 second...
15
Dino Morea
GOOD ACTOR... GOOD ACTING...
16
Gopalakrishnan Padmanabhan Pillai (Dileep)
I don't know why the hell Mohanlal sir is in the list... He is undoubtedly among the best 5 actors India has ever seen..
17 Harman Baweja
18
Joseph Vijay
He was an hard worker and doing a films for his fans and giving a chance to a new directors that's the main reason of his failure... But now he learns from his bad to became a SUPER STAR step by step... Proud to be a vijay fan... - ARNOLD_DHINA
Give him an electric shock, still no expression will come on his face. He is a very bad actor but he is good at dancing. That is his only saving grace.
Not quite food at acting talents... But he's stylish
He is a good actor but is always targeted by some unknown culprits
19
Salman Khan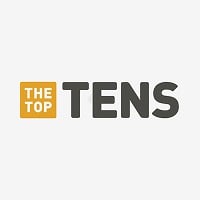 Abdul Rashid Salim Salman Khan, credited as Salman Khan, is an Indian film actor, producer, singer and television personality.
Personally rate him as the world's greatest hamster in acting' Look closely and you'll find what most of the world already are aware of! Muscles on his body work overtime to emulate his facial expressions! NEITHER OF THEM EVER TWITCH... WHATEVER BE THE SCENE! Fabulous isn't it!
Overacting..And a genuine fool like all his followers..He should have topped the list
He has a great physique and obviously he is a mentor for body builders but in acting and dancing He sucks too hard.
He is very good
20
Abhishek Bachchan
He's a great actor
He is avery good actor but I don't know why these mads have kpt him in this list
Flop - Ramkrishnan
Fail - Nareshvardhan
21
Ajith Kumar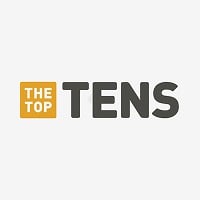 Ajith Kumar (born 1 May 1971) is an Indian film actor best known for his work in Tamil cinema. He is one of the most successful actor in Tamil Cinema. In addition to his acting, Ajith Kumar in a sabbatical, participated in the 2004 British Formula 3 season as a Formula Two racing driver and was ranked ...read more.
Ultimate star AJITH KUMAR is a very hood actor and My favorite Hero. The real life hero in world. He is very genuine person. Ajith Kumar is a perfect and very soft man.
Ajith kumar doesn't know to act dance he just walks in his all films... Try to compete with vijay and ends up in failure..
He don't know how to act
He is very most worst actor in Indian cinema
22
T.Rajendar
Best ever...
23
Prabhas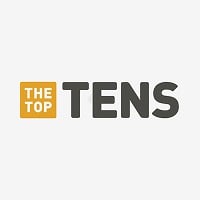 Class 3 jaw relation
The super hero bahubali
Over action - Vamsikumar
Not good - SrujanaSharma
24
Varun Dhawan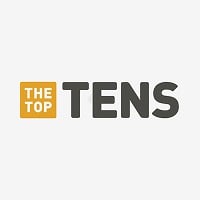 25
N. T. Rama Rao
Worst worst worst nobody can replace him in the worst actor
NTR TELUGU SUPER STAR
AND ACTION AND MASS HERO
26
Darshan Thoogudeep
He his one of the hight and super acter.
27
Yash
Not a good actor at all
28
Muhammad Kutty Ismail Paniparambil (Mammootty)
Big zero in acting now a days
29
Dev (Deepak Adhikari)
I'm DEV, I'm Bengali Movie Actor
I am your fan, I'm Debkalpa Chakraborty
30
Imraan Khan
He resembles a amir khan
No scope for acting
31
Santhosh Pandit
Mad...the most world worst
Worst - Ashwin14
HE CANNOT BE TOLERATED AT ALL
32
Ajay Devgan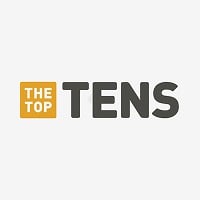 Ajay Devgan is an Indian film actor, director and producer. He is widely considered as one of the most popular actors of Hindi cinema who has appeared in over a hundred Hindi films. He has won numerous awards, including two National Film Awards and four Filmfare Awards. In 2016, he was honored by the ...read more.
No acting skills - Vamsikumar
No expressions - Narayandubey
0 rating actor - ReddyBrothers
Bad actor - SrujanaSharma
33
Vellikizhamai Ramasamy
Kundan from sekharipuram.
And he is famous for navarasam
And he is also called navarasa naayakan
And bhootha kunju...
34
Saravanan Sivakumar (Suriya)
mass
Ware plover billdaip commady pice
35
Raj Kumar Yadav
Just look at his work... brilliant actor
36
Kajol Devgan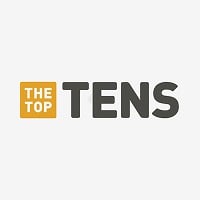 37
Mammootty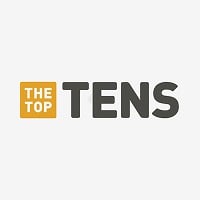 Mammootty is an Indian film actor and producer best known for his work in the Malayalam film industry .
Good looking in younger age,? but later did plastic surgery to keep younger even at 60s.Really good actor but not at all flexible,Stiff in romance and action scenes.okayish in comedic roles,
38 Aftab Shivdaseni
39
Arjun Kapoor
I hate him!
I really like fat pics of Arjun Kapoor. Actually he looks more handsome in his fat looks. Arjun please tum phir se mote ho jaao. I want to see you again fat. Please weigh at least 100kgs
40
Raviteja Massmaharaj
Simply super outstanding performance
He is a good actor at least better than arjun kapoor and ranveer Singh...
41
Ranveer Singh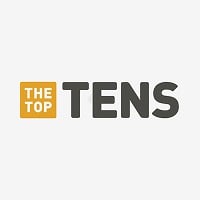 He is always doing notorious films with Priyanka!
No acting skills - Vamsikumar
Best actor in Bollywood
Overacting - Ramkrishnan
42
Jeet (Jeetendra Madnani)
I'm Jeet. Bengali Movie Actor
43
Aamir Khan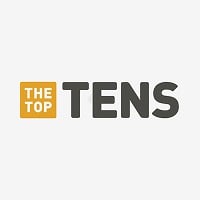 Aamir Khan is an Indian film actor, filmmaker and television talk-show host. Through his thirty-year career in Hindi films, Khan has established himself as one of the most popular and influential actors of Indian cinema.
Worst actor ever I hate him
HEY! he is the mr perfectionist!
No amir only gareeb
Worst actor
44
Prashanth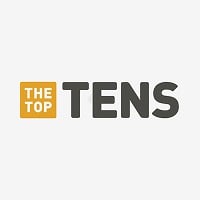 Prashanth (born in Chennai, Tamil Nadu, India) is an Indian film actor known for his works predominantly in Tamil cinema . He is also known as "Top Star" by his fans . He has also appeared in few Telugu films, Bollywood and Malayalam films . The son of actor-director Thiagarajan, Prashanth began his ...read more.
45
Shreyas Talpade
One worst actor I ever seen.
BAdd New Item