Top Ten Worst Actors / Singers
The Top Ten
1
Justin Bieber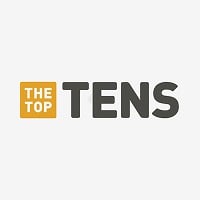 Justin Drew Bieber (born March 1, 1994) is a Canadian singer, songwriter, and record producer. He currently resides in Ontario, Canada and is Christian. He is the son of author Pattie Mallette. ...read more.
He is literally the worst, he is rude to his fans, and only has like 1 hit song (That "Baby" song from like 5 years ago), if he could grow up and stop destroying his body with tattoos, he might be half decent, personally though I don't like him or any of his songs.
Can't listen to any of his songs and acting is about 10 to 20 times worse makes me cringe
Thanks to him he is making a fool of himself. He's not even a real Canadian and he shouldn't be. His music doesn't even have real talent. Real Canadian talent would be like Victoria duffield or shaina twain, one if the hottest Canadian girls. I wish Justin beiber was never alive. Thanks to him he drove so many people away from our glorious country. I HATE YOU Justin BEIBER you SUCK AS HELL you DON'T EVEN HAVE REAL CANADIAN TALENT
Stupid actor/singer. FYI, what the heck is selena gomez doing here?! My heart belongs to her!
2
Nicki Minaj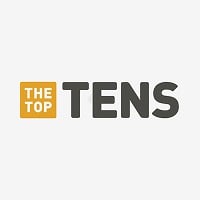 Onika Tanya Maraj, known professionally as Nicki Minaj (born December 8, 1982) is a Trinidadian/American rapper / pop music artist. Minaj is most known for her songs such as "Anaconda", "Super Bass", "Starships" and her feature on "Bang Bang". ...read more.
Horrible. All she does is cuss and talk in all her songs. I almost picked Justin Bieber, but when I as her on the list, I just had to pick her.
Oh, Niki Minaj is too bad, her voice is awful and she is too short and ugly, I hate her too much
Talentless. The silicone in her butt has more talent than she has.
She can't rap her boobs and butt are totally fake forealz and she's even copying other people like Lady Gaga and Lil Kim, even though Lady gaga kinda sucks she's way better than Nicki Skank-naj and Lil Kim is the best rapper ever considered I hate Rap
3
Rebecca Black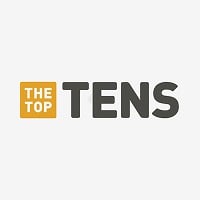 Rebecca Black is a YouTube personality and singer who's infamous for her single "Friday," which was once the most disliked video on YouTube. She has also released other songs, including "My Moment" and "Saturday".
To be honest she's not a good singer and her Friday video was horrible. But I also think maybe she was pressured to much. I think if she had more time to improve on her vocals and then posted a video, she would've been amazing! She's not the prettiest girl but everyone has their flaws!
Rebecca Black: Justin Bieber's bad-song arch-rival.
She's like the Tommy Wiseau of music.
GET SOME SINGING LESSONS AND BOTOX BEFORE YOU PERFORM A VIDEO!
4
Ross Lynch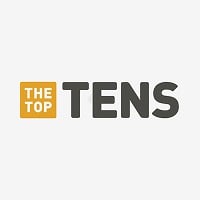 Ross Shor Lynch is an American singer, songwriter, actor, and musician. He is one of the founding members of the pop rock band R5. As an actor, he is known for his debut role as Austin Moon on the Disney Channel original series Austin & Ally, and for his role as Brady in Disney Channel's Teen Beach ...read more.
Ross doesn't have a very good voice in my opinion. It's too nasally. And the songs he sings don't fit his voice. And his acting is terrible! No offense! To be honest he's not cute and I don't like him. He's a gentleman though haha
I only have two complaints about him. one, he always is moving his mouth and never stops with his faces, and two his hair. he REALLY needs to cut it!
Why is he 14th all theses Disney characters are being the in the top ten worst
Super Mario should've taken Sonic the Hedgehog's role in Wreck It Ralph anyways, & Pac-Man needed to be in his Pac-Man World design & actually talking real words.
5
Arianna Grande
Uh, first, her name is Ariana Grande, not Arianna. And her voice is absolutely amazing! If you watch live songs of hers, you can actually hear she doesn't need autotune, and the whistle notes she's hitting are amazing!
Mariah Carey, watch out, Ariana is beating your ass. Mariah is lip syncing, not even hitting the high notes live anymore. Except it, Mariah is getting older, and Ariana is getting her level, and she's still young!

You're going to hear more from Ariana, keep your eyes open. Ariana is getting there, and all the hate she's getting is not deserved.
First of all it's ACCEPT NOT EXCEPT and second of all Ariana Grande is weird. She can't sing, she just screams when the high notes are in her path. Face it, she is extremely famous for her talent of screaming when a problem comes in her direction.
Her voice is way too airy and she obviously uses autotune to reach the high notes and whistle notes! She was really good at the start of Victorious, but after the show, she used autotune and this weird cross between falsetto and head voice. Not to mention, she's anorexic. She dresses like the love child of an American Girl Doll and a Barbie. Arian-hators, unite! Laugh out loud
She tries to hard to sing, her voice is so squeaky even Miku is waay better than than dusted up red-haired annoying barbie TALK WITH YOUR REAL VOICE OR I RIP YOUR FKING VOCAL CHORDS OUT
6
Olivia Holt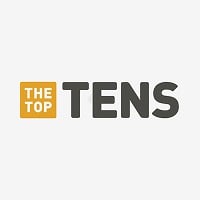 Olivia Hastings Holt is an American actress and singer who starred in the Disney Channel Original Series I Didn't Do It.
Umm!... HELLO!, WHY AM I THE ONLY PERSON WHOSE VOTED FOR HER!?!, Okay, It's Not That I Don't Like Her Because I Do, I Used To Watch The Show, "Kicking It! ", (That She Starred In). It's Just, She's NOT The BEST Actress, Well, I Suppose, She Is Just A Kid, But, Still!, And I Didn't Even Know She Was, A "Famous" Singer And She's Not That Good At That Either, But, She's Not Great, But, She's "Good", She's, "Okay", I Guess Or Suppose, Thank You.
In my opinion, I really hate her. She just makes me wanna barf. My friend, Paige, listens to History by Olivia Holt, and when I hear it, I wanna scream. (No offense Paige) Olivia Holt may be a good person, but if somebody offered me her music, NO WAY! NO HOW!
Is she an alto or an soprano. I really want to know. Also Olivia is not a bad actor or singer. She shouldn't be on this list. I think that she is a really good singer/actor, and I want to meet her
She flopped just now at the pro bowl. Absolutely horrible!
7
Debby Ryan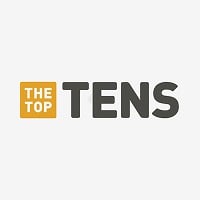 Deborah Ann "Debby" Ryan is an American actress, director, and singer. Ryan is known for starring as Jessie Prescott in the Disney Channel Original Series Jessie and as Bailey Pickett in Disney Channel's The Suite Life on Deck.
To be honest- she's not a good singer. If you heard her on "Jessie" you would agree. But she's a funny, talented actress and she's beautiful! I think she will make it as a well known actress!
I hate this --- - MorganChambz
8
Bella Thorne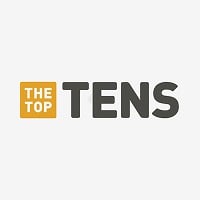 Annabella Avery "Bella" Thorne is an American actress, writer, model and singer, released EP "Jersey" in 2014. Best known for "Shake It Up!" 2010-2013. Has starred in "Blended", "The Frog Kingdom", "The Duff", "Big Sky", "Ratchet & Clank", "Alexander and the Terrible, Horrible, No Good, Very Bad Day" ...read more.
She is a terrible singer and actor.
Hate her. Kiss your big ass, bells.
Ok so she can dance. What else? She can't act or sing! She's such a cute little girl but she won't make it very far! Her acting is just so ughh! And her singing is auto tuned so much and it's just plain boring. And also she's growing up too fast. She seems fake now!
9
Selena Gomez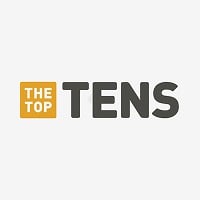 Selena Marie Gomez is an American actress and singer. She is best known for songs like "Come & Get It", "Good For You", "Same Old Love", and "It Ain't Me". Selena Gomez's voice is mezzo-soprano but she usually sings in alto. She is best known for her role as Alex Russo in Wizards of Waverly Place.
Her voice isn't the best, but as she gets older her voice seems to be improving! She has some fun dance songs which is impossible to resist. In my opinion she can act pretty well, she nailed her role in Wizards of Waverly Place. But I don't feel she's getting any more popular...
She's not the best singer, but she can sing. She's better than any other Disney actors. And she's a great role model. She should not be on the list
Selena Gomez would be a great voice for Pinky (the pink ghost from Pac-Man) & so would her best friend Taylor Swift (because both Pinky & Taylor Swift are 177 centimeters tall).
She is such a HORRIBLE singer/actress. I don't even know what she is even famous for, frankly. She has a really round face
10
Dove Cameron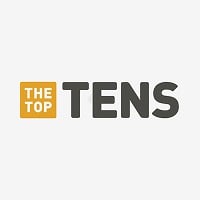 Dove Cameron is an American actress and singer. She is known for playing a dual role as both title characters in the Disney Channel teen sitcom Liv and Maddie.
She has talent. She's a super talented young lady. She's modest which is great. Dove is a good actress. Think about it, she plays two COMPLETELY different characters on Liv&Maddie which must be stressful at times. But she deserves more than Disney Channel. Way more. And also she can sing her little heart out! AND she can write songs! She wrote a song with her boyfriend Ryan check it out on YouTube it's called "I believe in you". The video that made me change my opinion on her was her cover of "Let Me Be Your Star". I was blown away. She hit those high notes like a pro. Yes, they weren't perfect but she hit them! She's amazing! But like I said she deserves more than Disney!
She is the best. She cannot be on this craxy list. Why we have to do that? They talk about their good things. Like: Dove is cute or she is pretty... I know that everyone has different opinions but just say the good one to make this world to be better.
I hate people with a nasal singing voice, but that's what made her perfect in Hairspray Live!
Wrong wrong wrong
The Contenders
11
China Anne McClain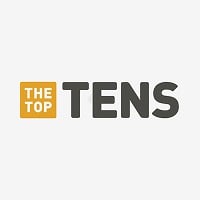 China Anne McClain was born on August 25, 1998 in Atlanta, Georgia . She is of African-American descent . China Anne McClain is a singer for her band, McClain, which she is in along with her sisters, Lauryn and Sierra . China Anne McClain is known for her starring roles in Disney's Ant Farm, and Tyler ...read more.
What can I say, she's a Disney girl! She has the average Disney girl acting and looks. But her voice is good! People just don't see it! Wasn't there a little clip from like Grown Ups2 or something like that when she sang? She sounded amazing! I think if her music was more soul and not so pop, she'd be unstoppable!
She lip sings, I know... SHOCKING... but she does, I researched it. If you don't believe me do the same. Research It! - LuJuliena
I love her voice and she I a great actor
Any farm sucks! And so do you!
12
Victoria Justice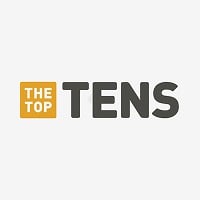 Victoria Dawn Justice is an American actress and singer. She debuted as an actress at the age of ten and has since appeared in several films and television series including the Nickelodeon series, Zoey 101 and Victorious.
She doesn't deserve to die! And she's nowhere near a sl-t. She has a nice singing voice. Nothing spectacular. Her acting is the average Nickelodeon / Disney acting. Sort of corny. But she's BEAUTIFUL. She's tall and and has a pretty face/body! She can make it as a model❤️❤️❤️!
She is a slut
She cannot sing or act she is the worst at both! She doesn't deserve to get attention but I know what she deserves... She deserves to DIE!
13
Paris Hilton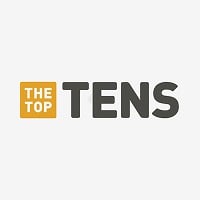 Paris Whitney Hilton is an American businesswoman, socialite, television personality, model, actress, singer, DJ, and author.
Fake! She's so fake. She looks like a Barbie. Too much plastic surgery! What's she famous for? Idek!
Honestly why isn't she number one? Like I respect her as a person, but her music is very basic and autotuned. She's good at looking pretty but I don't think the music industry is her thing - happyhappyjoyjoy
She's famous because she is the grand daughter of the CEO of Hilton Hotels. Duh!
14
Demi Lovato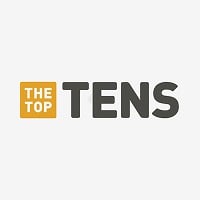 Demetria Devonne "Demi" Lovato is an American singer, songwriter and actress. After appearing on the children's television series Barney & Friends as a child, she received her breakthrough role as Mitchie Torres in the Disney Channel television film Camp Rock and its sequel Camp Rock 2: The Final Jam. ...read more.
She is Fake. She hasn't got decent voice. She is really really Fake Because she has HORRIBLE voice, she always shouts in her all songs, always Whines in the career, she Can't even perform in the live.

Honestly, makes you wanna Punch Demi Lovato in the face.
Haters of Demi Lovato should go and sleep... Seriously. Her voice alone can change your life not to talk about her songs
She isn't a good singer. She's fake. Really fake singer. All her songs are pathetic. She is not a decent singer. She is worse than P! Nk. And that's it! Demi Lovato is horrendous!
15
Taylor Swift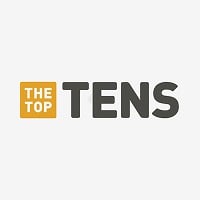 Taylor Alison Swift is an American singer-songwriter. ...read more.
She seems fake. She used to seem down to earth and sweet but now not so much. Her new songs are sugar coated pop music. Her country - pop songs were so much better. She used to be such a beautiful girl when she was more natural. I remember when she was known for her amazing music and her fabulous hair laugh out loud! But now do you see her making amazing music and where did her natural hair go! You will never see Taylor with her natural hair because fame has destroyed her. She's pressured to be perfect. Look perfect! No modesty! Which is why this world is just so sad.
She is fake. She only have sex with other boys and when they have no interest she writes a song about them. She fight with katy perry. She is dissed by even OBAMA. I don't care even if she get all the grammys on earth for she should not be considered a human being. Even animals are better than her. She is just a senseless creature from ancient time searching for something in many boyfriends
So fake. She is only famous for dating boys, breaking up with them a week later and writing a pathetic song about them. She behaves like a spoilt brat. Swift may play the innocent card but we all know she is really the antichrist.
All her songs are about her ex boyfriends and she wouldn't be so famous if she didn't have a knew boyfriend ever week.
16
Carrie Underwood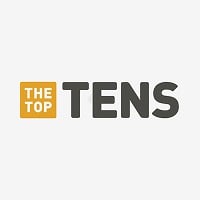 Carrie Marie Underwood is an American singer, songwriter, and actress. She rose to fame as the winner of the fourth season of American Idol, in 2005. Her debut album, Some Hearts, was released in 2005.
She ruined Sound of Music!

Not only is her music awful, but she's a worse actor than Paris Hilton!
17
Bridgit Mendler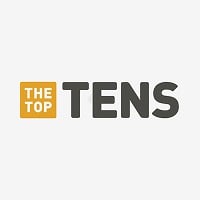 Bridgit Claire Mendler is an American actress, singer, and songwriter. In 2004, she began her career in the animated Indian film The Legend of Buddha.
Bridgit is so great. First of all she isn't fake and she isn't a sl-t! I met her in person and she seemed like a sweet young lady! Good Luck Charlie is a great show for kids and adults! It's so funny and it's great for families. Bridgit is a great actress. And I like her because she still focuses on her school. I saw her clean and clear video on YouTube and it made me proud of her. She's smart. She's making good decisions. And her music isn't like all the other Disney girls. Her music has that Duffy/Adele vibe but she has her own style. It's pop-indie. Anyways, Bridgit is super intelligent and talented! I like her
18
Britney Spears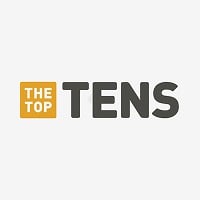 Britney Jean Spears (born December 2, 1981) is an American singer and actress who was born in McComb, Mississippi, and grew up in Kentwood, Louisiana. She performed acting roles in stage productions and television shows like "The Mickey Mouse Club" as a child before signing with Jive Records in 1997 ...read more.
Britney is a dancer! But that's about it. Her songs are auto tuned WAY too much. And her sings are becoming worse and worse! Her videos and live performances are entertaining. And that's what makes her so famous. But I've always felt she trying to copy Madonna! She's not original. And on X-Factor she was a horrible judge! Too nice and soft! Her career isn't going anywhere anymore.
Britney Spears would be a great voice for Princess Daisy of Sarasa Land!

Also, her English accent rocks!
19
Maia Mitchell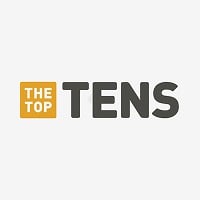 Maia Mitchell is an Australian actress and singer. She is known for her roles as Brittany Flune in the children's television series Mortified for the Nine Network, and as Natasha Ham in the Seven Network's teen drama Trapped.
This girl can't sing. No doubt about it. But she can act! If you've only seen her on Disney then maybe you should check out The Fosters. She's a great actress. Good at showing her emotions. And she is beyond gorgeous. She should be a model!
No she really can't sing but she can act.
20
Miley Cyrus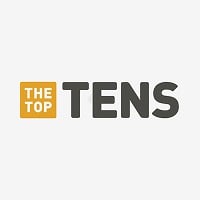 Miley Ray Hemsworth (born Destiny Hope Cyrus), known as Miley Cyrus, is an American singer, songwriter, and actress. She was born on November 23, 1992, in Franklin, Tennessee, to Tish Cyrus and Billy Ray Cyrus. Her voice type is Mezzo-Soprano and has 4 octaves. She became a teen idol starring as the ...read more.
Why is stupid non talented people famous? Damn it
How she can be number 16? She must be at least in the top 3. - Juniorxtrm
She is really an open type you see OPEN TYPE
Ok well Miley has an outstanding voice. PERFECT. If you don't believe me then check out her Backyard Sessions on YouTube! Ok so her acting is probably a 7/10. It's not the best! Yes, she's not a good role model and she's not exactly appropriate for kids anymore but she's growing up! I feel we should stop judging her so much
21
Suriya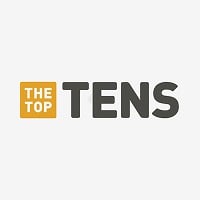 Saravanan Sivakumar, better known by his stage name Suriya, is an Indian film actor, producer and television presenter, who is currently working in the Tamil film industry.
22
Julie Anne San Jose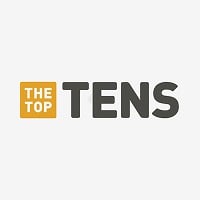 Julie Anne Peñaflorida San Jose is a Filipino singer, actress, model, composer, and television personality.
23
Amber Heard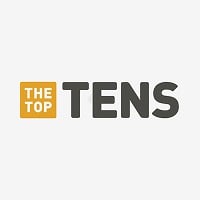 Amber Laura Heard is an American actress. She made her film debut in 2004 in the sports drama Friday Night Lights, starring Billy Bob Thornton.
24
G. Hannelius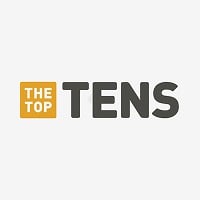 No I love her. And I love Dog With A Blog!
25
Kelly Clarkson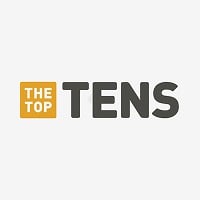 Kelly Brianne Clarkson is an American singer, songwriter and children's book author. She rose to fame in 2002 after winning the inaugural season of the television series American Idol, which earned her a record deal with RCA Records. Clarkson's debut single, "A Moment Like This", topped the US Billboard ...read more.
Anyone seen From Justin To Kelly? Ghastly and awful are the only terms to put it.
26
Sarah Silverman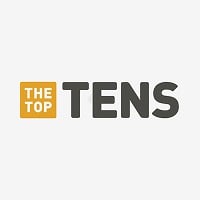 Sarah Kate Silverman (born December 1, 1970) is an American stand-up comedian, actress, producer, and writer. Her comedy addresses social taboos and controversial topics, such as racism, sexism, politics, and religion, sometimes having her comic character endorse them in a satirical or deadpan fashion. ...read more.
27
Adam Sandler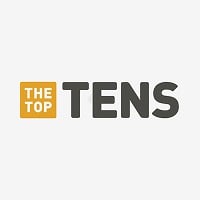 Adam Richard Sandler is an American actor, comedian, screenwriter, and film producer. After becoming a Saturday Night Live cast member, Sandler went on to star in many Hollywood feature films that combined have grossed over $2 billion at the box office.
He's not a singer
Okay so he's an alright actor! But what makes him famous is he's funny! He's a comedian! He has talent! He can take on almost any role he's given!
Sure he sings but he's not really a singer. Next thing you know someone will add Tom Kenny to this list.
28
Katy Perry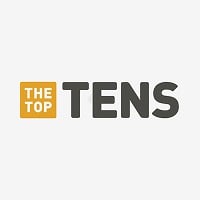 Katheryn Elizabeth Hudson, professionally known by her stage name Katy Perry, was born on October 25, 1984 in Santa Barbara, California. She is a singer, songwriter, actress and an ambassador on one of the most popular companies of now, UNICEF. ...read more.
Katy doesn't have much of what I would call an "amazing" voice. It's boring to me. Her songs all sound the same. But her shows and music videos are entertaining. I don't approve of her outfits though, she isn't modest or classy. But she's an adult so she can do whatever she wants! I'm just giving my honest opinions.
Well, she is like Rosalina from Mario since both like blue (yet they aren't too tomboyish which isn't meant to be an insult) & are very mild mannered. Also, Katy Perry is still a a great voice actress for Smurfette. We love her Southern accent! Katy Perry is so ' hawt!
Katy perry is abitch and I can't stand her. I'm sick of this tramp always bragging about her tits... If she had some.
29
Rihanna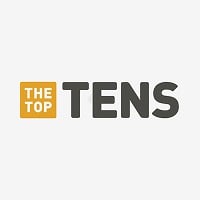 Robyn Rihanna Fenty is a Barbadian-American pop singer. Born in Saint Michael and raised in Bridgetown, she first entered the music industry by recording demo tapes under the direction of record producer Evan Rogers in 2003. She ultimately signed a recording contract with Def Jam Recordings after auditioning ...read more.
Rihanna actually isn't that bad! She has a decent voice. Her songs are fun to dance around to and they are easy to relate to. I don't like all the sl-tty clothes and videos but that's just me! But her songs like "Stay", "Disturbia", "We Ride", and "SOS" are nice. She's getting better every year to be honest.
30
Laura Marano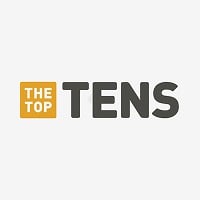 Laura Marano is an American actress and singer, best known for her starring role in the Disney Channel series Austin & Ally as Ally Dawson.
Laura has a boring voice. It doesn't have any originality to it. I think if she works on I her voice a bit more she can make it as a singer. For her acting, eh. She's not the greatest. And her looks, she is pretty in my opinion!
YAS SHE CAN'T SING AND CAN'T WRITE SONGS OR ACT AND ALL IN ALL I THINKS SHE UGLY!
31
Goldie Hawn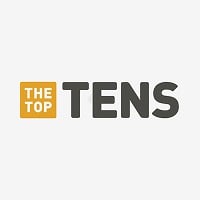 32
Nina Dobrev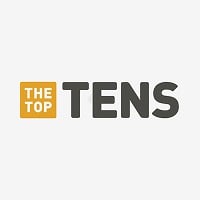 Nina Dobrev (born January 9, 1989) is a Bulgarian-Canadian actress and model, best known for her role as Elena Gilbert on The CW's supernatural drama series The Vampire Diaries (2009-2015, 2017). She also portrayed Mia Jones on the drama series Degrassi: The Next Generation (2006-2009).
I know there will be Dobrev Haters, so let me write this first. Nina Dobrev is an amazing woman with an enormous amount of talent. If you have seen her role (s) in The Vampire Diaries, you'll know that. She can act! No doubt about it! She also has an amazing voice, you can hear her sing in The American Mall. Let's also talk about the fact she's so dang flexible! Type in "Nina Dobrev Yoga" and you'll see what I mean. Another thing not many people know is that she's bilingual! She's fluent in English, French, and Bulgarian! Smart! So my point is, Nina isn't fake, or untalented or any of those things. She is a wonderful person with wonderful talent! :D ily nina
33 Samantha Kelly
34 Jennifer Lee Taylor
35 Mami Yasuke
36
Candice Accola
( I'm the same one who did the nice comment on nina ) Candice is amazing. She is beautiful, she can act, sing, and dance! Watch TVD and you can see all 3 talents! I love her to death!
37
Vanessa Hudgens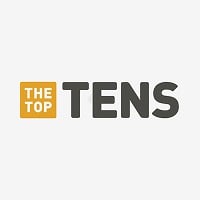 Vanessa Anne Hudgens is an American actress and singer. Hudgens rose to prominence playing Gabriella Montez in the High School Musical series.
Horrible actress, singing sucks. Pretty but what else?
38
Darshan Pandya
His personality, acting are too irritating...
39
Avril Lavigne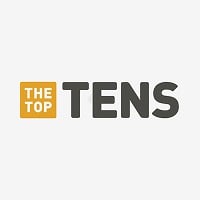 Avril Ramona Lavigne is a Canadian–French singer-songwriter and actress. By the age of 15, she had appeared on stage with Shania Twain; by 16, she had signed a two-album recording contract with Arista Records worth more than $2 million.
She deserves on this list. I mean why does everyone like her? She is just like a poser like Britney Spears. She sounds like a cat. Every people should beat her. Avril should go away.
40
Bruno Mars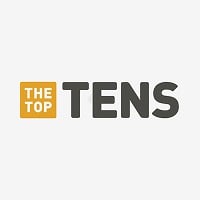 Peter Gene Hernandez, professionally known by his stage name Bruno Mars, is an American singer, songwriter, multi-instrumentalist, record producer, and choreographer. ...read more.
Why does he sound like he's always whining?
41
Sandra Bullock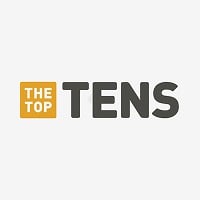 Sandra Annette Bullock is an American actress and producer. She is one of Hollywood's highest-paid actresses, and is an Academy Award and Golden Globe Award winner.
42
Kristin Kreuk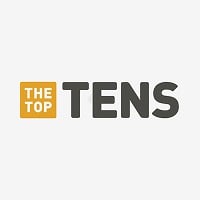 Kristin Laura Kreuk is a Canadian actress. Debuting on Canadian teen drama Edgemont, she became most known for her roles as Lana Lang in the superhero television series Smallville, and as Catherine Chandler in The CW sci-fi series Beauty & the Beast.
BAdd New Item