Top Ten Worst Actors
The Contenders: Page 22
421
James Woods
He has to be the worst actor to come to Hollywood. He can't act, he has no style of acting, and the worst guest star on Family Guy. The only big name stars in was in a movie were Stallone, Hopkins, and Sharon Stone. Top it off, he is from a boring state. He is from Utah. The only things that came out of Utah are the Great Salt Lake and the Utah Jazz. He is nothing but a joke.
422
Bruce Lee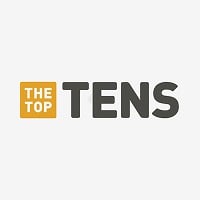 Bruce Lee was a Hong Kong American martial artist, action film actor, martial arts instructor, philosopher, filmmaker, and the founder of Jeet Kune Do.
I demand Bruce Lee be taken off this list. He's a legend and one of the best actors/martial artists who ever lived! And many people learned from him. He's awesome!
He was maybe not a top-actor in the pure sense of being able to play comedies, dramas etc... but he was surely a top-actor in the martial art action genre. He was also one of the first ( if not the first ) to introduce martial art movies in Hollywood. Even in Hong Kong, movies adapted the Kung Fu genre different after his succes in the beginning of the seventies. He made some movies ( most of them are unknown or never seen here ) in Hong Kong in the 1950's and some American T.V.- series in the sixties ( "The Green Hornet ", " Longstreet ", some cameo roles in " Batman, the series ", " Blondie ", " Ironside "... ) before he made his four movies that made him an Icon. A fifth movie was made in 1973 but was never completed because he died during that year ( the movie came out later on after his death with the " missing " parts of movie material played by another actor ). Saying that he's one of the worst actors is ridiculous because nobody was able to replace this charismatic and ...more
Goofy gook up along with kim jong un and jackie chan.
I am a huge Bruce Lee fan but still he was a bad actor
V 1 Comment
423
David Bowie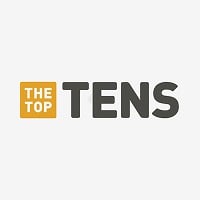 David Robert Jones was an English singer born in London on January 8, 1947, the son of a fundraiser and a waitress. He died in New York on January 10, 2016 at the age of 69, a hero to millions. ...read more.
He's not that bad as an actor in fact. Okay, he's really an entertainer in the music business but he did a great job in the movie " Absolute beginners ".
And he was amazing in the movie with Catherine Deneuve " The hunger ".
As for the comment that he is a freak ; He is David Bowie after all!
He was great in " Labyrinth " with Jennifer Connelly also. Too bad he died.
Yay to bad he died
R.I.P ( David Bowie 1947 - 2016 ) We will Always remember you.
V 1 Comment
424 Trey Parker
425
Chris Evans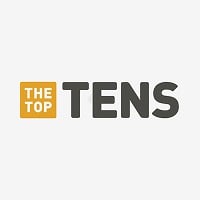 Christopher Robert Evans is an American actor. Evans is best known for his superhero roles as the Marvel Comics characters Captain America in the Marvel Cinematic Universe and the Human Torch in Fantastic Four.
What he's one of the greatest actors in the Marvel movies. Don't put him here.
This guy. He has the charisma of a rock. I remember Chris Evans was in The Avengers movie a few years back and he couldn't act one bit. Robert Downey Jr. carried him, let alone the whole movie on his own to make it somewhat bearable to watch.
Worse than Channing Tatum.
This guy. He has the charisma of a rock. I remember this guy was on The Avengers a few years back and Chris had no stage presence or personality whatsoever. Robert Downey Jr. carried him throughout that entire movie, heck RDJ is the only good thing about The Avengers.
426
Ice Cube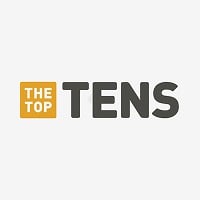 O'Shea Jackson, born June 15, 1969, known by his stage name Ice Cube, is an American rapper, record producer, actor, and filmmaker. He began his career as a member of the hip-hop group C.I.A. and later joined the seminal gangster rap group N.W.A. After leaving N.W.A in December 1989, he built ...read more.
He should melt and go down the drain.
Ride along enough said
Can't Act
Can't aft
427
Blake Michael
"He was alright in "Lemonade Mouth", but "Dog With A Blog" just sucks. Not the best actor."
This man needs to get off television! Sure "lemonade mouth" was okayish, but "dog with a blog" stinks! His character is annoying, so basically just like him.
428
Ashley Judd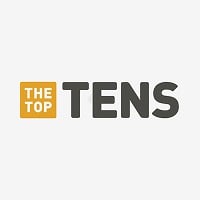 A very good actress ( drama, comedies, action ). I can't understand why she's here on a " worst actors " list. Doesn't make sense.
I love Ashley..think shes great
429
Marilyn Monroe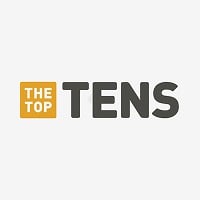 Marilyn Monroe, born Norma Jeane Mortenson Baker (June 1, 1926 – August 5, 1962) was an American actress, singer and model. Decades after her unexpected death, she has remained one of Hollywood's greatest sex symbols with her eye-catching style, champagne blond hair, and breathless manner of speaking. ...read more.
Why this woman is an icon is unbelievable for me. She's way too overrated for everything. Too overrated as an actress ( she was not that talented ), too overrated as a singer ( was very limited in her vocals and in her range of high notes ), too overrated as a pin-up ( Bettie Page is more iconic for me).
I think she gained popularity because of all the political scandals with the Kennedy's and her mystery dead. If she had lived growing old this actress would have been forgotten with the time and never been the icon they did made of her. This actress was after all not so beautiful and talented and I think that she rightfully deserve to be on this list.
"Some Like It Hot"... Almost ruined because of her. One of the most over-rated people ever.
Maybe she wasnt a great actress but she was beautiful.
She was a lot better than these actresses today. The are all talentless. Marylin was also a lot prettier than those ugly bitches.
430
Charlize Theron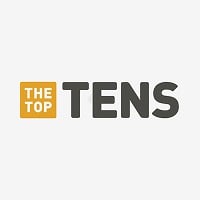 Incredible actress. One bad movie role dose not make for a bad actor or actress. Everyone in ever occupation that they work in has taken or done a bad job or it didn't turn out they way we hoped it would. Her role in Monster was incredible. The acting and the whole role was a true gift to movie fans. I doubt she even cares what anyone thinks of her role choices as she has a ton of money and she's also the face for Dior perfume. That alone is worth what most people make in a years time.
Okay, the movie " The devil's advocate " was not one of her best performances. But she maybe had to play like that and that would be the director's fault and not hers. All of her other movies are performed with outstanding acting skills. This actress is beautiful, can play very diverse roles ( drama, comedy, romance, action ) and she can portray different characters with ease. One of the most talented of today's actresses. Doesn't belong here for one bit.
Hasn't anyone seen her in "Monster"? She won an Oscar for best actress.
Watch the "Devil's Advocate". Enough said.
431 Jessica de Gouw
432
Jonah Hill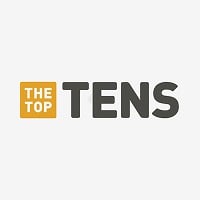 Jonah Hill Feldstein, professionally known as Jonah Hill, is an American actor, producer, and comedian.
This is really one of the worst actors I've ever seen. His comedy skills are so boring to watch that it can't be called comedy. Always this sad looking expression with his face when it's supposed to be funny. And when he plays a more dramatic role it's way overdramatic. This guy should be looking for another line of work because he really can't act.Don't understand why he remains popular in the acadamy world.
And this guy is a two time Academy Award nominee. Don't wonder why cinema has lost its credibility
I lose the ability to laugh when he's on screen/speaking.
He and the writer ruined 21 jump st... Turning into a comedy... Worst film ever with no talent Jonah in it... He has no acting talent at all
V 3 Comments
433
Lea Michele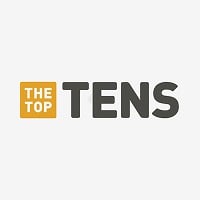 She does a great job in the T.V. series " Scream Queens " as Hester. I think she's a very good actress.
434
Ashley Greene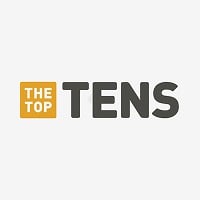 435
Kate Beckinsale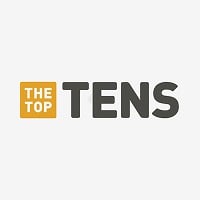 Kathrin Romary "Kate" Beckinsale (born 26 July 1973) is a British actress. After some minor television roles, she made her film debut in Much Ado About Nothing (1993) while still a student at the University of Oxford. She then appeared in British costume dramas such as Prince of Jutland (1994), Cold ...read more.
Kate Beckinsale in the worst actors/actresses list? Come on, is this a joke? She's one of the best actresses in the world and one of the most beautiful women out there. Put her out of here!
An actress who has proven her diversity in acting. Doesn't belong here! And who can not love this woman in her tight spandex in the " Underworld " movies? Look for the new 2017 " Underworld " trailer. But don't get me wrong, I think she's great in every movie she does.
If Kate Beckinsale is one of the worst actresses, what's the meaning of the word worst? What idiot did put her here anyway?
436
Alicia Silverstone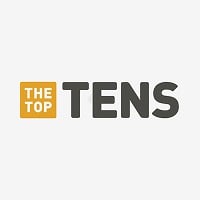 437
Dianna Agron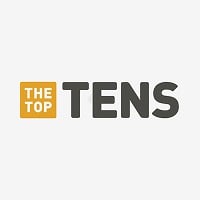 438 Matthew Morrison
440
Julianne Hough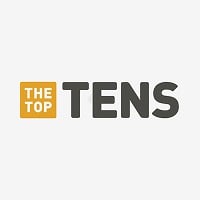 Julianne Alexandra Hough is an American dancer, singer, and actress. She is a two-time professional champion of ABC's Dancing with the Stars.
PSearch List
Recommended Lists
Related Lists

Top Ten Greatest Actors

Top Ten Actors In India
Top Telugu Actors of All Time

Top Ten Actors In South India
List Stats
24,000 votes
621 listings
11 years, 361 days old

Top Remixes (78)

1. Julia Roberts
2. Brad Pitt
3. Angelina Jolie
eljeran

1. Adam Sandler
2. Jacob Hopkins
3. Paris Hilton
PANCAKEguy22221

1. Steven Seagal
2. Michael Cera
3. Arnold Schwarzenegger
Marie_Cobain
View All 78
Posts
Error Reporting
See a factual error in these listings? Report it
here
.