Top Ten Worst Actors
The Contenders: Page 5
81
Dane Cook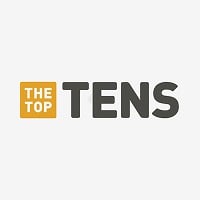 Dane Jeffrey Cook is an American stand-up comedian and film actor. He has released five comedy albums: Harmful If Swallowed; Retaliation; Vicious Circle; Rough Around The Edges: Live From Madison Square Garden; and Isolated Incident.
If bad comedians were diseases and Jay Leno were the flu and Adam Sandler were Diabetes then Dane Cook would be AIDS.
Bad, bad and bad. - MultiNicolito
He blows big elephant dicks!
His role in Simon Sez was 1 of the most intolerable, unfunny things I've ever seen
V 1 Comment
82
Debby Ryan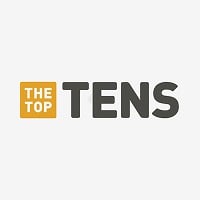 Deborah Ann "Debby" Ryan is an American actress, director, and singer. Ryan is known for starring as Jessie Prescott in the Disney Channel Original Series Jessie and as Bailey Pickett in Disney Channel's The Suite Life on Deck.
1. She's pretty 2. She can sing 3. She can act 4. She's on Disney Channels "Jessie"

She's set!
What? No... I actually quite like her
When I saw her on Jessie she was totally unconvincing so sorry but a little girl can do better than her - missyweirdo
She is cute and I like her in that way. Actress - no way. - MultiNicolito
V 9 Comments
83
Hilary Duff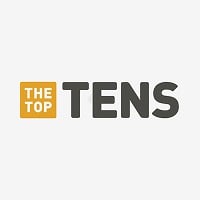 Hilary Erhard Duff is an American actress and singer. Duff began her acting career at a young age, and quickly became labeled a teen idol as the starring titular character in the television series Lizzie McGuire.
A very beautiful actress who is really talented. The only problem is that she doesn't get descent roles to prove more of her acting skills. I love this actress and I hope she gets the recognition she deserves in the future. I think it's ridiculous to put her on a worst actor / actress list. Too talented to be ignored.
Word! She always plays the exact same ditsy teeny-bopper in all of her roles.
What not rename her Hilary Dumber?
Two emotions: wooden and perky.
Bad actress. Always the same. But for me very hot and absolutely adorable. - MultiNicolito
V 2 Comments
84
Paul Rudd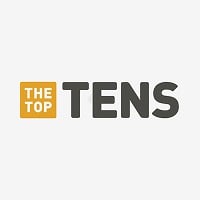 This actor doesn't belong here! I never saw a movie of him where he's acting badly. I think it's the opposite. He's a very talented actor ( especially in comedies ) with a certain charisma on screen that is not too often seen in today's actors. One of the worst actors? Without a doubt : NO!
Paul Rudd shouldn't be included in this list, he is a GREAT actor and he did a really good job in Ant-Man.
This man is very funny and a good actor
He's not bad he's funny
V 4 Comments
85
Amir Khan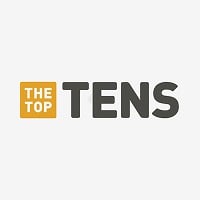 His acting is not so great. At first he managed himself in lover boy roles as his face suited for that. When he took serious roles which require some good action there his worst action revealed. Consider this, there is a scene in Ghajini where he cries after villain hits heroine with a rod and she dies in friend of him. This stupid fellow covers his face in his palm just to show audience he is not capable of showing emotions which are most important for that scene. Doubt that watch the original version of the movie with Surya I leading role and especially watch that scene. He is no way comparable to Surya in acting despite his 20+ experience in film industry. I almost forgot, is he a hero? He is too short for it. Quit acting despite doing student roles while having the age of a student's father.
Worst actor... He should be on top of that list
Yes worst actor
86
Sofia Vergara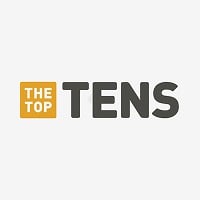 Sofía Margarita Vergara Vergara is a Colombian-American actress, comedian, producer, television host, model and businesswoman.
I saw the movie " Hot pursuit " where she's starring next to acadamy award winner Reese Witherspoon and I can tell for sure that Sofia Vergara is a better comedy actress than Reese Witherspoon. She's too underrated for her acting skills and she really doesn't belong in this list.
Um... hello has no one seen modern family! she's like the stare and amazing never look down on her
She is beautiful and an amazing actress in both English and Spanish.. how could she have been put on this list...Sofia deserves only to be on the list of the very best actress list and the most beautiful women list
She's beautiful💖😍 hands down, however her as an actress TERRIBLE! Sorry NOT Sorry 🤦🏽
Same old, same old. Nothing special, can do comedy but nothing more. She is hot and that is the main reason why she gets parts. - MultiNicolito
V 3 Comments
87 Richard Yearwood
88
Chris O'Donnell
Fabulous an courageous actor. Absolutely adore him.
Batman and Robin 'enough said
He was awesome
Dreadful as well! What has he ever done that was good in either movies or on T.V.? Take him out of those and he would not be missed at all. Replace him with someone else and you have show/movie improvement.
89
Noah Ringer
Oh My Gosh! How Is He Not On Here! He Destroyed Avatar The Last Airbender! - VideoGamefan5
He Only Was In 2 Movies, And HE ALREADY sucks! The Last Airbender, that's All It Took For Him To Get On The List - VideoGamefan5
90
Patrick Dempsey
Doesn't belong here. Very good in drama and outstanding for rom-com's. Also I think he was great in the Disney musical " Enchanted " next to Amy Adams.
Gorgeous and what an actor.
This deserves to be here!
He's ugly! He can't even act very well!
92
David Arquette
Untalented jerk who made it only because he's grandfather was charley weaver (real name cliff arquette)
Absolutely horrible! I have never witnessed him do anything that did not simply irritate me.
He's funny I like him he's a good actor
Terrible actor who only made it becausr his grandfather was charley weaver. nepotism strikes again.
93
Kim Kardashian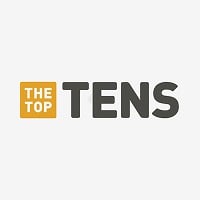 Kimberly Noel "Kim" Kardashian West is an American reality television personality, actress, socialite, businesswoman and model.
I wish I had Kim Kardashian's talent of not having any talent and making money out of it.. "
Why isn't she first on the list? Terrible actress. Only reason shes famous is from a sex tape and she has a large chest and behind. If she wasnt good looking, her name wouldn't even be known. Very annoying - dragonfly99
She's not even good looking. Just another brat who became famous for literally no reason. - Absolite
Kim is Just a famous who and has no talent and will never have any talent besides opening her legs to wealthy men and sucking dick.
43? She should definitely be first on this list! - railfan99
V 29 Comments
94
Quentin Tarantino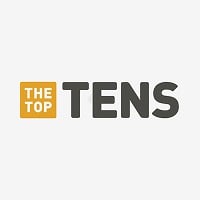 Quentin Jerome Tarantino is an American film director, writer, and actor. His films are characterized by nonlinear story lines, satirical subject matter, an anesthetization of violence, extended scenes of dialogue, ensemble casts consisting of established and lesser-known performers, references to popular ...read more.
This jerk doesn't even have the talent of a gifted fart. Nothing original about him, and ugly to boot.
This freak is notorious for ripping off every other work that's gone before him. Not a creative bone in his body. Get a life weirdo.
He's always playing rapists and sexual predators. His movies aren't clever or interesting. Just filled with boring dialogue with some blood and gore every 20 minutes which also gets boring after a while. He's the only actor/director that I actually hate with a burning passion. Most overrated in film history, followed by James Franco
At least when he's acting (badly) we aren't subjected to his foot fetishes.
V 11 Comments
95
Courtney Cox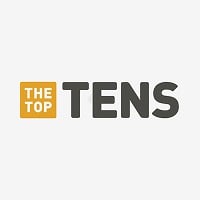 Courteney Bass Cox is an American actress, producer and director. She is best identified for her roles as Monica Geller on the NBC sitcom Friends, Gale Weathers in the horror series Scream, and as Jules Cobb in the ABC/TBS sitcom Cougar Town, for which she earned her first Golden Globe nomination.
No courtney cox is better then jennifer!
Belongs here without a doubt. Just because she was so popular in the " Friends " series doesn't make her a top actress.
She is a great actor. I love friends, scream and cougar town. She's amazing.
Like her and specially her caracter Monica in " Friends". But she is bad actress in general and she deserves to be here. - MultiNicolito
V 2 Comments
96
Tom Welling
I wish he acted more. He is good!
He made a damn good Clark
97
Neil Patrick Harris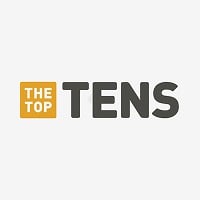 Neil Patrick Harris is an amazing actor he can play and act really really good. he's worth watching
Watch reruns of How I Met Your Mother (white noise) during the day, he is such a phony dumb ass, really enjoy him.
Neil Patrick Harris is a good actor. He shouldn't be on this list!
He sucks in How I Met Your Mother ikk
V 1 Comment
98
Chris Rock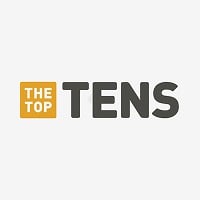 Finally one that really deserves to be here, worst actor, unwatchable movies. Go smoke some crack pooky.
Just about the worst.
I never watch this movies!
Annoying, boring, unwatchable. It's not surprise he is a good friend with Adam Sendler, they are probably chatting hot to be more repulsive. - MultiNicolito
99
Madhavan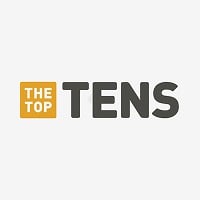 He should be number 1 worst actor ever
100
Bella Thorne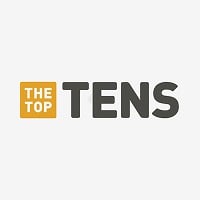 Annabella Avery "Bella" Thorne is an American actress, writer, model and singer, released EP "Jersey" in 2014. Best known for "Shake It Up!" 2010-2013. Has starred in "Blended", "The Frog Kingdom", "The Duff", "Big Sky", "Ratchet & Clank", "Alexander and the Terrible, Horrible, No Good, Very Bad Day" ...read more.
Sucks and can't sing
She is a M3H actor.
Although, yes she is only a Disney actress, so many of you don't think she counts or is a real actress. I am sad to say, yes she is. She shouldn't even be famous, she should be at home wishing she was an actress but aware she cannot because she SUCKS at acting
I DISAGREE SHE IS VERY TALENTEDACTRESS/SINGER
PSearch List
Recommended Lists
Related Lists

Top Ten Greatest Actors

Top Ten Actors In India
Top Telugu Actors of All Time

Top Ten Actors In South India
List Stats
24,000 votes
622 listings
12 years, 21 days old

Top Remixes (77)

1. Julia Roberts
2. Brad Pitt
3. Angelina Jolie
eljeran

1. Adam Sandler
2. Jacob Hopkins
3. Paris Hilton
PANCAKEguy22221

1. Steven Seagal
2. Michael Cera
3. Arnold Schwarzenegger
Marie_Cobain
View All 77
Posts
Error Reporting
See a factual error in these listings? Report it
here
.