Top Ten Worst Actors
The Contenders: Page 6
101
Neil Patrick Harris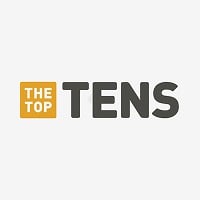 Watch reruns of How I Met Your Mother (white noise) during the day, he is such a phony dumb ass, really enjoy him.
Neil Patrick Harris is an amazing actor he can play and act really really good. he's worth watching
Neil Patrick Harris is a good actor. He shouldn't be on this list!
Outside the T.V. series " How I met your mother " this actor hasn't do anything to put him in the category of " best actors of all time ". He's maybe funny in the series ( I find him annoying but that's my personal opinion ) but please, stop praising him as a great actor. You are overrating an actor just because he's in your favorite T.V. serie and that's not very objective and even immature.
102
Madhavan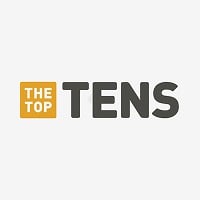 He should be number 1 worst actor ever
103
Bella Thorne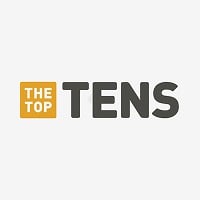 Annabella Avery "Bella" Thorne is an American actress, writer, model and singer, released EP "Jersey" in 2014. Best known for "Shake It Up!" 2010-2013. Has starred in "Blended", "The Frog Kingdom", "The Duff", "Big Sky", "Ratchet & Clank", "Alexander and the Terrible, Horrible, No Good, Very Bad Day" ...read more.
Sucks and can't sing
She is a M3H actor.
Although, yes she is only a Disney actress, so many of you don't think she counts or is a real actress. I am sad to say, yes she is. She shouldn't even be famous, she should be at home wishing she was an actress but aware she cannot because she SUCKS at acting
I DISAGREE SHE IS VERY TALENTEDACTRESS/SINGER
104
Andy Samberg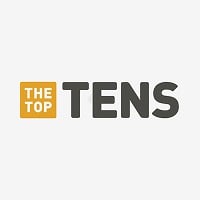 Andy Samberg is an American actor and comedian. He is a member of the comedy group The Lonely Island, he portrays the childish but charming Detective Jake Peralta on the police sitcom Brooklyn Nine-nine, and was a cast member on Saturday Night Live, where he and his fellow group members have been credited ...read more.
He is perfect but he was in that's my boy so that became crap
I'm not so sure about him, I hope that he won't end up like an Ashton Kutcher or a pothead like Seth Rogen.
Hipster douche who thinks he's not.
Sucks.
V 1 Comment
105 Kal Penn
106
January Jones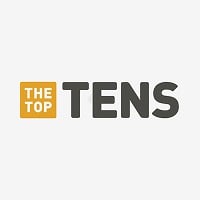 January Kristen Jones is an American actress and model. She is best known for playing Betty Draper in the television series Mad Men, as well as for notable roles in American Wedding, We Are Marshall, and in the 2011 films Unknown, Seeking Justice, and X-Men: First Class.
She is not at the very bottom but she is also not a good actress. Mediocre. - MultiNicolito
Dumb name. Your hair hates you
I loved her as emma
107
Gwyneth Paltrow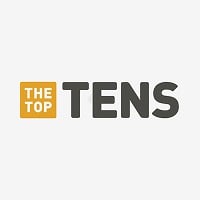 She can act, but only in real life! She's so fake when she's telling everyone how to live your life but as for her she doesn't follow her preaching tales.
This snob actress can't act however on the silver screen. She's just a Lucky "connected in the movie business " actress. Her so-called beauty is one of the worst too. Looks like a tall wooden plank with a ugly nose.
A professional drip. Can't act and doesn't give a damn.
Shes only in movies because her mother is an actress and her father was a producer. I'm so sick of all this nepotism in show bussiness.
She is not the top actress for sure but she is not that bad either. She has got the talent and she did some good roles. Knows how to express feelings, fine voice and diction. - MultiNicolito
V 6 Comments
108
Gerard Butler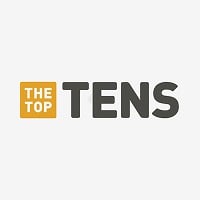 109
Don Rickles
I just don't care for Mr. Rickles. Never liked his looks or his comedic style.
110
Joan Crawford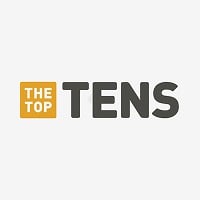 Joan Crawford, born Lucille Fay LeSueur (March 23, c. 1904 – May 10, 1977) was an American film and television actress who began her career as a dancer and stage showgirl. The American Film Institute ranked Crawford 10th on their list of the greatest female stars of Classic Hollywood Cinema .
What the hell? Joan Crawford was a exeptional actress. In the movie " Grand Hotel " where she's starring next to then big icon Greta Garbo she did get better reviews than Garbo for her acting skills. In movies like " The Women ", " Mildred Pierce " etc... she'd gave outstanding performances that even today's actresses would no pull it off. An icon of the thirties and forties that really doesn't belong on a " worst actors " list.
She is dead and hopefully will not be reborn.
111
Jesse Metcalfe
Horrible Horrible Horrible. No Chemistry, no charisma NOTHING ABSOLUTELY NOTHING USELESS USELESS USELESS
112
Daniel Radcliffe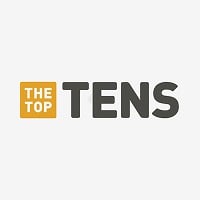 Daniel Jacob Radcliffe is an English actor who rose to prominence as the title character in the Harry Potter film series.
Well.. I have LOADS to say. Daniel Radcliffe is an amazing actor. You all just hate him because he is better at acting than you. He shouldn't even be on this list. Half the people on this list shouldn't be on this list! In fact, this list shouldn't exist at all! It just makes actors look stupid and actors and actresses are amazing but are on this stupid website. It makes this website look stupid.
It's all about image - what fan-girl base can do for ratings. His age cannot be used as an excuse. There are plenty of young actors, past and present, who have the talent. This chap hasn't got it, I'm afraid. Cheesy grin, and swallowing cutely doesn't cut it for true acting. I believe he also fancies himself looking like John Lennon (that is sad).
I actually really really liked the harry potter books, and the movies, except him. He was terrible, I hated him! I was so annoyed every time he started talking it was, the same thing every time. Maybe if he had been someone like... Shamus (sorry if I wrote his name wrong) who isn't in the movie very often, then it would have been a hell of a lot better!
Good in Harry Potter and that's about it but if you all think he sucks in Harry Potter your all morons
He has a talent for some roles but he is also limited in some ways. Good actor, not great but can do a pretty fine job. The worst part was as Harry Potter in some of the sequels. - MultiNicolito
V 14 Comments
113
Will Smith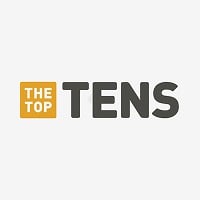 Willard Carroll "Will" Smith, Jr. is an American actor, comedian, producer, rapper, and songwriter. He is best known for his acting career overall. He has been in many popular movies, These include, but are not limited to, the Men in Black lineup, Pursuit of Happyness, and After Earth. He is often referred ...read more.
Will Smith is another constant actor that will be around for many years. He has a certain image he maintains in which he will not do sex or nude scenes and limits the violence in movies. I like an actor who has the courage of their convictions and will stand by them.
He always plays the hero, the good guy. Id love to see him play a killer.
He is a good actor
Horrible actor that NEVER should be allowed back into movies. And he failed in the most simplest tasks in the world. Raising normal kids. They are just as messed up as he is. Maybe more
Very good actor, should be among first 100 at the list of the greatest living actors, doesn't belong here. Did some great roles and many times demonstrate power of acting. There is better and most accomplished actors than him but he can be proud on his career - The Pursuit of Happiness, 7 Pounds, Men in Black, Collateral Beauty, Concussion. - MultiNicolito
V 20 Comments
114
Chris Klein
I'm convinced that he is a robot. He's not real.
Performance in all of his films are so bad.
115
Halle Berry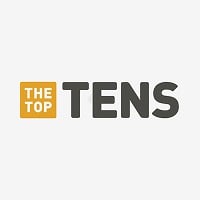 She is not a good actress. She does not deserve the Oscar for having rough sex on scene... Ooh... What a stretch. When she cries in a movie, you actually can laugh at her. She's just not creditable as a Premiere actress on Talent, alone. Very pretty, but not substance. She also seems to be a weak personality. She's always scared her career is going to be taken away.
A complete no talent who flashed her boobs to another no talent Hugh Jackman in some forgetable crap for an extra half million bucks. I wouldn't give her five bucks.
Not a bad actress but limited in her acting skills. And just because of that limitation I think that this actress is just too overrated. Did she deserved to win an Oscar? I'm strongly have doubts about that.
Very bad actress, if she wasn't sexy she would never be recognized. - MultiNicolito
V 4 Comments
116
Dolph Lundgren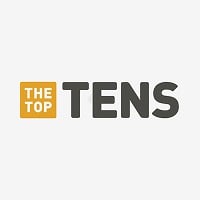 Hans "Dolph" Lundgren is a Swedish actor, director, screenwriter, producer, martial artist, and chemical engineer.
Stale and stiff with no real emotions. In short a horrible actor.
His awful performance in Rocky 4 qualifies this idiot as a horrid actor. - Mrveteran
Bad actor
The worst. - MultiNicolito
V 1 Comment
117
Julianne Moore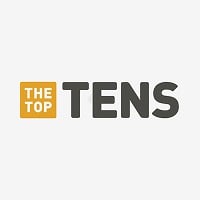 Are you crazy? She's not on this list. Surely.
Her acting is boring. Whenever she play in comedies, dramas or action movies, she plays them always with the same manners. And her lesbian manners in many of her movies are annoying to watch.
She's an overrated pathetic actress who's very much into gratuitous nude scenes and porn sex scenes. This slut gave her full support to hardcore porn trash Shortbus, now claims to be a children's book writer. Dragging children down to her sewer depths. You're just a slut Julianne Moore, a slut, a slut, slut...
118
Amanda Bynes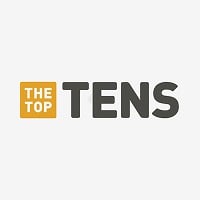 Amanda Laura Bynes is an American former actress. After appearing in commercials and in plays, Bynes rose to prominence as a child star in the late 1990s and early 2000s, first on the Nickelodeon series All That from 1996 to 2000, and then on her own show, The Amanda Show (1999-2002), becoming a teen ...read more.
Actually, I heard that she went into rehab on December 2013, and she's doing just about fine now. But I don't she's going to be acting for a while, unless she mentioned that's she's really quitting acting.
What happened to her face? With a face like that she will never make a come back again. She's finished as an actress.
She used to be sweet and a great actress. Now she vecame lindsay, calling everyone ugly (Miley and Rihanna and Joan Rivers deserves worse titles). Give her the same thing Britney used to shave her heD (i forgot what uts called) and she's the next Britney Spears
The only reason this somebody was famous was because she takes off her clothes.
V 6 Comments
119 Patrick Wilson
120 Drake Hogestyn
PSearch List
Recommended Lists
Related Lists

Top Ten Greatest Actors
Top 10 Best Tamil Actors
Top Telugu Actors of All Time

Top Ten Actors In South India
List StatsUpdated 26 Jul 2017
24,000 votes
616 listings
11 years, 241 days old

Top Remixes (76)

1. Julia Roberts
2. Brad Pitt
3. Angelina Jolie
eljeran

1. Adam Sandler
2. Jacob Hopkins
3. Paris Hilton
PANCAKEguy22221

1. Steven Seagal
2. Michael Cera
3. Arnold Schwarzenegger
Marie_Cobain
View All 76
Posts
Error Reporting
See a factual error in these listings? Report it
here
.