Worst Albums of 2016
The Top Ten
1
Blackstar - David Bowie

The dedication of someone constantly voting for this to the top. I gotta say, I'm honestly impressed. - cjWriter1997
Who voted for this? - ProPanda
I bet that David Bowie Hater/Troll voted this everyday and that's why its number one - christangrant
2nd best album of 2016 Sonny Jim
V 7 Comments
2
Kidz Bop 32 - Kidz Bop Kids

They should just give up already because it's pretty clear that the majority of people on this earth hate them. - galaxyfox
I mean, Kidz Bop just takes already okay or bad songs and makes them worse. - MistyMay113
The Kidz bop kids suck. - Fullwalking2
Yeah, we need kids who haven't even hit puberty yet to 'purify' songs. - PhenomentalOne
3
Angelic 2 the Core - Corey Feldman

Melon
Guys, vote on this album. FAST
~ AlphaQ
This album is the musical equivalent of The Room. It's so inept that it's actually funny. - Zach808
So this exists...and it's abysmal so far. It makes me feel that I'm drowning in bleach and that I'm being slashed again and again by an invisible knife. That's how painful this is. -20/10 - AlphaQ
V 8 Comments
4
Illuminate - Shawn Mendes

This douchebag is probably patient zero of the Nice Guy Syndrome. - MKBeast
5
Thank You - Meghan Trainor

This is where my vote actually goes. No, Me Too and Watch Me Do are worse than her older hits, those were already really bad. Meghan Trainor should quit singing. - Elina
Thank You for adding this to the list - Neonco31
6
Anti - Rihanna

Give It A Break Guys, Why Does Everyone Hate This? , This Is Alright Stuff, I Mean It Has Love On The Brain, Which Is Great, If You Ignore Work, Sex With Me And Needed Me, Than It's A Mediocre 6.0/10 - VideoGamefan5
Rihanna did well on this album. While I guiltily enjoy Needed Me and maybe Work. Everything else was cool like Desperado. So 7.5/10 - AlphaQ
I thought this album was OK. It's just WORK that ruined it for me, kind of like how Formation ruined Lemonade for me. - Swellow
This is obviously Rihanna's best album. Needed Me, Desperado, Kiss It Better, Love On The Brain, Consideration, and even work was a good song in my opinion!

8/10 - MistyMay113
7
Sremmlife 2 - Rae Sremmurd

Though they aren't the worst (but used to be) Rae Sremmurd will NEVER make a good album. Bet me as much as you want and we'll see more of their crap!

This is actually better than SremmLife mostly because of Black Beatles but in the songs it seems that Rae Sremmurd might have finally hit puberty and they have more power in their voice. Espiecally Slim Jimmy. But this album doesn't deserve more than a 1.5/5. In fact it deserves to be more hated than My World 2.0.

If anyone is asking bout SremmLife it's #1 and will stay like that forever - AlphaQ
All rae sremmurd albums suck in my opinion. - Fullwalking
SelfDestruct Should Feel Ashamed For Liking Sremmurd Crap - VideoGamefan5
Wow! Attacking me for my opinions now? It's not like I didn't predict it though. - SelfDestruct
8
Joanne - Lady Gaga

Screw you, this album rocks. - Swellow
I really liked this to be honest - ProPanda
Just because she make soft rock album, doesn't mean it bad. - BeaM456
This wasn't terrible! - 906389
V 1 Comment
9
Lemonade - Beyonce

This is at #2! Keep it up and get it to #1! Great progress. - SelfDestruct
You know what! Beyoncé is god awful and this album is no exception! You know what! This is probably the worst album I have ever heard in my entire life! - SelfDestruct
Favorite tracks: Don't Hurt Yourself ft. Jack White, Daddy Lessons, Freedom ft. Kendrick Lamar, and Pray You Catch Me

Least Favorite Tracks: Sorry, Formation.

5/10 - MistyMay113
10
What Time It Is - IceJJFish
Time for you to quit rapping, IceJJFish. - AlphaQ
The Contenders
11
Peach Panther - Riff Raff

12
Nine Track Mind - Charlie Puth

GaH Charlie Puth is awful. How do my classmates like Charlie's crap? I mean he's du ll. t hough 1 Call Away (-1/5) wasn't as bad as the other. We don't Talk Anymore is rubbish. Besides don't say that Charlie Puth sucks in front of him because he will bite your finger.

At least he isn't signed to Mike WiLL Made It or as I call him Mike WiLL Ruined It - AlphaQ
I'd be shocked if there were an album worse than this. This is almost SremmLife level of atrocious. - WonkeyDude98
I think One Call Away is the only relatively tolerable track, but that's not saying much. It's painful, especially that stupid tribute to Marvin Gaye. - MKBeast
13
Glory Days - Little Mix

This album isn't bad. Not their best album, but still good. - MistyMay113
14
Coloring Book - Chance the Rapper
Everybody kept talking about how this guy is the next great rapper but he is nothing special. Basically the next Kendrick Lamar, an average rapper who uses weirdness and "artistry" rather than true rap skill to make people believe he is a phenomenal rapper, when he is really just alright at best. - DaWyteNight
15
The Life of Pablo - Kanye West
Kanye, just stop. Just stop rapping! You have your money, just give up rapping and make the world a better place. - DaWyteNight
Only good thing about this album is that this made Desiigner's Panda more popular. - SelfDestruct
Panda is a terrible song. You can barely understand what the hell he's saying. - railfan99
16
Wildfire - Rachel Platten

17
Views - Drake

Boring and generic music by a rapper who is at this point a lost cause. Drake needs to find a new occupation as it's very obvious he can no longer rap without making other artists look like embarrassments. - Swellow
This is arguably Drake's worst album to date. - SwagFlicks
If you ignore Too Good, Hotline Bling and maybe One Dance. This is a decent 7/10. - AlphaQ
Meh. This album was okay. - SelfDestruct
V 2 Comments
18
Hard II Love - Usher

Yes Usher, you are hard to love when you make music like this. This album (other than the song Tell Me which is a masterpiece) was very 'Hard II Love' and forgettable. Right up there with Black Panties, Royalty, Late Nights, Savage, Sex Love and Pain 2 and The Buffet in the worst r&b albums list. 4/10. - DaWyteNight
19
Scissors - Blood on the Dance Floor
The fact that this is below everything except More Than Ever and Skeleteon Tree saddens me - ProPanda
20
Sex Love and Pain II - Tank

Remember how I said that R. Kelly's Black Panties was one of the worst failed attempts at a "r&b" album ever? Well this isn't much better. This is nowhere near the first SLP album, and it is filled with awful features, beats and lyrics. There were only a few good and memorable songs, the first song on the album "SLP2" was pretty good, and the song with Boyz II Men, but almost everything else was either forgettable or trash.

Still not as bad as Jeremih's Late Nights or Chris Brown's Royalty but it's up there.

4.5/10 - DaWyteNight
21 All Grown Up - Brokencyde
22
Birds in the Trap Sing McKnight - Travis Scott

23
Dangerous Woman - Ariana Grande

Awful and bad - VideoGamefan5
24
Young Dolph - King of Memphis

Dolph, you are literally not the king of anything, except making a bunch of bad songs that all sound the same. 2/10. - DaWyteNight
25
Glory - Britney Spears

26
Suicide Squad: The Album - Various Artists

Suicide Squad Sucks - VideoGamefan5
27
The Art of Hustle - Yo Gotti

More like the art of trash - DaWyteNight
28
Joytime - Marshmello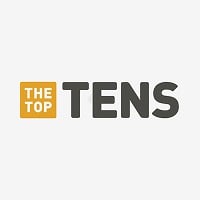 29
New English - Desiigner

New English? With him it should be called "no English! " - DaWyteNight
30
This is Acting - Sia

No, this one's good. - galaxyfox
31
Mind of Mine - Zayn

Da hell? Who added this to the list! SMH people now days have no taste - DaWyteNight
32
Hopelessness - Anohni

The awful song Obama is on it, enough said. - Swellow
Like WonkyDude said, it's ironically titled...
33
Islah - Kevin Gates

34 Swish - Kanye West
35
This Unruly Mess I've Made - Macklemore and Ryan Lewis

Damn, this album makes rubbish music!
Macklemore, please quit music industry, you are absolutely talent-less guy.
36
Encore - DJ Snake

37
7/27 - Fifth Harmony

Total Crap
TRASH. TRASH. TRASH. Way worse than Reflection.
WHY WASNT THIS HERE YET? - VideoGamefan5
38
Unleashed - Skillet

Yet another childhood rock band that sold out. *sigh* - Teravolt1422
39
Train Does Led Zeppelin II - Train

If Train is comparing their crappy adult contemporary to a mediocre rock band with 20+ cases of plagiarism then they need to break up. - Swellow
40
Blurryface - Twenty One Pilots

41
My Wild West - Lissie

42 E.A.R.T.H. - B.O.B
43
Jump Around (Ep) - Ksi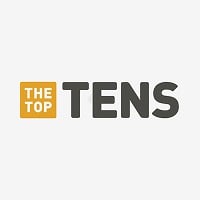 44 Waves - Kanye West
45
Collage - The Chainsmokers

This was an EP - ProPanda
46
Adore Life - Savages

47
Sit Still, Look Pretty - Daya

This is HANDS DOWN one of the worst albums I've ever heard. It's so corny, basic, and unoriginal. Hide Away, SSLP, Talk, and stuff ALL sound the same. ICYMI and Words also copy off each other and rip off This Is What You Came For. I also detect a little You da One by Rihanna (Love Of My Life) and Ain't It Fun by Paramore (Cool).
48
ATGCLVLSSCAP - Ulver

49
For All Kings - Anthrax

This and Dystopia shouldn't be here - Metalmaniakkk
50 Vroom Vroom - Charli XCX
PSearch List
Related Lists

Best Albums of All Time

Greatest Metallica Albums

Best Iron Maiden Albums

Best Beatles Albums

Top Ten Greatest Rap Albums
List Stats
1,000 votes
77 listings
3 years, 159 days old

Top Remixes (10)

1. Kidz Bop 32 - Kidz Bop Kids
2. Peach Panther - Riff Raff
3. What Time It Is - IceJJFish

ProPanda

1. Sremmlife 2 - Rae Sremmurd
2. Kidz Bop 32 - Kidz Bop Kids
3. Thank You - Meghan Trainor

VideoGamefan5

1. Angelic 2 the Core - Corey Feldman
2. Encore - DJ Snake
3. What Time It Is - IceJJFish

AlphaQ
View All 10
Error Reporting
See a factual error in these listings? Report it
here
.