Worst Albums of 2018
Kokopawley
The Top Ten
1
Day69 - 6ix9ine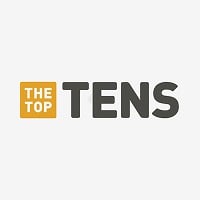 This album made me feel something I never expected: Bored out of my mind. This wannabe tough-guy persona, the repetitive, endless attempts at being offensive for the sake of being offensive, and the complete lack of any sort of humor makes this 12 track album feel twice as long.

So basically, this album is the musical equivalent of rustlers on here. - Zach808
This isn't an album. It's an April Fool's joke gone wrong. - Swellow
Don't expect much from someone named 6ix9ine.
Sounds like Joe Pesci made a rap album after being BB Gunned in the ballsack (watch Home Alone and you know what I'm talking about)
V 8 Comments
2
Invasion of Privacy - Cardi B
Now I'll admit some of the production on this album is pretty good, but that's all that is good. Cardi is a trash rapper and her voice is so annoying. I doubt most people who like her actually like her for her rapping, they probably just like the beats and the hooks. As a rapper, she sounds like a 12 year old and her lyrics take no creativity or skill to come up with. She might even have a ghostwriter (I don't know if it's true but I wouldn't doubt it.) Her lyrics have no kind of personality or anything to them so it really wouldn't matter if someone else wrote them. - DaWyteNight
This album is home to I Like It, which I thought was going to be my least favorite song of the year until Drake's In My Feelings came along. She Bad is also almost as bad, and although I haven't listened to the rest of the album, it's probably trash. - allamassal
Worst album by far. Can't stand her voice.
Pathetic album...
Nicki minaj was, is and will be the queen of rap...


Retardi B sucks 💀
V 2 Comments
3
M A N I A - Fall Out Boy

Will FOB Stop Making Music already? - AlphaQ
To this day, this band has not recovered from being featured in the Ghostbusters 2016 soundtrack. - Zach808
They better change..
What do we want? POP-ROCK HITS! When do we want them? RIGHT NOW! We seriously don't need some EDM influence on the pop-rock genre. That sounds like garbage... - MissRWBY202
V 1 Comment
4
Scorpion - Drake
This album would've been a letdown if it had had anything to live up to. I mean seriously, who really takes Drake seriously as a rapper in 2018? 2018 Drake is a pop star who raps for all I care. - DaWyteNight
This album is home to the worst mainstream song of 2018, and is for some reason doing really well on the Billboard charts. - allamassal
KIKI DO YOU LOVE ME. This album was bad and had waay too many tracks. Only good tracks were Nice For What, God's Plan, Nonstop, Emotionless, Don't Matter To Me, Mob Ties and Talk Up - THICCBOI
WORST. ALBUM. EVER.
5
Total Xanarchy - Lil Xan
Not a surprise this is on here. Most rappers that have lil in their stage name are trash. Except maybe Lil Uzi Vert. - CharismaticKat
Worse than I expected - StupidUsername12
This is appalling - coryrevv
DISGUSTING ALBUM! - THICCBOI
V 3 Comments
6 Beloved Antichrist - Therion
7
Ye - Kanye West
Kanye West is trash - DaWyteNight
Overrated man
This is a masterpiece. What idiot put it on here. You people saying Kanye's trash probably listen to 6ix9ine and Lil Pump so shut up. - THICCBOI
8
Culture II - Migos

What the hell is this album? I'll tell you what it is: it is a cash grab! Why else would they make 24 songs that mean absolutely nothing (other than maybe Culture National Anthem) and can be easily intertwined, all in the same style of music that made them popular? Not only that, this album is boring. The beats go absolutely nowhere, their idea of a hook is just repeating a phrase over and over again, and every song uses racial slurs or derogatory terms against women! There's two tracks I wouldn't mind listening to again (Culture National Anthem and Notice Me), but as a whole, this is one of the most boring, pandering, and unnecessary albums I have ever heard in my life! - AlexZedKawa
MotorSport and Walk It Talk It are just lazy, artless sound. Songs like those are why so many people dislike hip-hop. 1/10 - allamassal
A couple decent songs here, but oh man, do these guys not have the ability to keep an album this long from putting me to sleep. - Zach808
Migos aren't even that bad. Sure the album is rather lazy but at least it's fun to listen to unlike Day69 or Cardi B's album. - CharismaticKat
V 4 Comments
9
Kamikaze - Eminem

This album sucks. Stans beware...
Surprised to see this on the list? - DaWyteNight
10 Primal Heart - Kimbra
The Newcomers
?
28 - Trey Songz
Trey, what are you doing? This is not r&b, this is more chris clown-ish trap music! - DaWyteNight
? 11 - Trey Songz
The Contenders
11
America - 30 Seconds to Mars

12 Rise to Glory - Loudness
13
Cry Pretty - Carrie Underwood

More pop schlock. Great.
14 Thunderbolt - Saxon
15
Beerbongs & Bentleys - Post Malone

16
Man of the Woods - Justin Timberlake

AHH! BAD ALBUM! - THICCBOI
17
Camila - Camila Cabello

Bad letdown. People thought Camila was going to be different but she just Taylor Swift 2 - THICCBOI
Never Be The Same is just mediocre, although Into It is slightly better. I haven't listened to the rest. - allamassal
18
Tha Carter V - Lil Wayne

He's still relevant? - CharismaticKat
Terrible! - DaWyteNight
19 Unsung Prophets and Dead Messiahs - Orphaned Land
20 Music for Cars - The 1975
21 Pounding the Pavement - Anvil
22
? - XXXTentacion
This should've been number 2 only behind the skittle rapist. Just because he's dead doesn't mean I have to like his music. The song where he guilt trips a girl by threatening suicide if she breaks up with him went to number one on the charts. Need I say more
3/10 sad piece of nothing - AlphaQ
23
Everything is Love - Beyoncé & Jay-Z
No, everything is not love. What an idiotic title, but what else can you expect from beyonce and jay-z? - DaWyteNight
24
Gemini - Macklemore
THIS ALBUM IS ABSOLUTE TRASH - THICCBOI
25
Pray for the Wicked - Panic! at the Disco

26
Sweetener - Ariana Grande

I guess to me, it's only bad because it's really disappointing. "No Tears Left to Cry" and "breathin'" are the two best songs on the album. Ariana really hasn't delivered on this album at all so not surprised she is heading straight back to the studio to work on her 5th album. - crowdiegal
No Tears Left to Cry and God Is a Woman are two songs I like, but The Light is Coming is one of the worst songs of 2018. - allamassal
GARBAGE
I'm disappointed. Almost every song is annoying and whiny. - saturatedsunrise
27
Ephorize - Cupcakke

28
Ice! - Lil Flexer
Most cringe worthy album starting from the title to the lyrics to the beat and the rapper - THICCBOI
29 Coma Noir - The Atlas Moth
30 Daytona - Pusha T
31 Pestilence - Hadeon
32
Father of Asahd - DJ Khaled
It's not out yet, but the first single "top off" is terrible and seeing as it's a DJ Khaled album I can already say without hearing it that it will be more mediocre trash. - DaWyteNight
DJ Khaled gonna come on this list and be saying "we gonna keep winning, we the best music". Well here is another one on the bad albums chart - THICCBOI
You can tell it's bad when DJ Khaled says his son produced it - THICCBOI
In light of "Top Off" and 'No Brainer", we can expect more terrible generic crap from a guy who is threatening to turn into a parody. - crowdiegal
33
And Justice for None - Five Finger Death Punch

Hey, hey, hey, this album is my all time favorite. this is an awesome album that I absolutely enjoy.
34
We Beefin' - Wendy's
Why the hell does this exist? - CaptainMowzker
We have officially hit the bottom bois - cjWriter1997
Why/10 - AlphaQ
Humanity has officialy devovled. - MissRWBY202
V 2 Comments
35
Joyride - Tinashe

This is a ride I won't be getting on anytime soon! - DaWyteNight
36
Amerikkkant - Ministry

Complete rubbish.
37
Nation of Two - Vance Joy

I'd probably like this if I didn't spend most of 2014 having to hear Riptide repeated everywhere, and if the last real indie folk album I listened to wasn't by Natural Snow Buildings, but here we are.

You know how back in the '70s people thought rock music had subliminal messages brainwashing their children into praising Satan? I've got that feeling about this, except instead of brainwashing your child into sacrificing goats, it's brainwashing your child into buying cars and PBR. - BlarchBlaces
38 K.T.S.E. - Teyana Taylor
39
Caution - Mariah Carey

This isn't even out yet, but I see why it's on the list, seeing as how 3 of the 4 songs released so far are terrible and there is only 6 new songs on the album. Not an album I am looking forward to at all. I probably won't even listen, my ears will thank me. - DaWyteNight
40
Falco: Sterben Um Zu Leben - Various Artists

41
Dita Von Teese - Dita Von Teese

Horrible album
42 Heart Break Kodak - Kodak Black
43 You are Out - Lama Doodle
44
Survive the Summer - Iggy Azalea
RIP her pointless career. - CaptainMowzker
45
Ta13oo - Denzel Curry

The first three or so songs were good, but then the album went downhill fast with generic trap bangers. I was expecting more from this album, but I guess denzel just isn't my kind of artist... - DaWyteNight
This album would've been disappointing if it had anything to live up to.
HELL NO! THIS ALBUM WAS A MASTERPIECE! - YeezySeasonApproaching
46 Litmas - Jake Paul
47
Quavo Huncho - Quavo
One of the worst attempted albums of the year. Seriously, the guest stars only barely make this garbage tolerable. Quavo, take 2019 off... - crowdiegal
48
Still My Moment - Tee Grizzley
Well, after this it might not be your moment for much longer. Grizzley trying too hard. Why do these trap rappers feel the need to release multiple albums in a year? Instead they should actually take their time to create one decent album, but I guess trap rappers don't have the intellect to grasp that concept. - DaWyteNight
Not for long though - DaWyteNight
49
Lil Boat 2 - Lil Yachty
Teenage Emotions - Effort = This.

I miss the Lil Boat 1 days where Yachty often had GoodBurberryPerry produce his songs.

Lil Boat 1 was filled with corny lyrics but decent melodies.

Lil Boat 2 is just filled with lifeless 30 Roc-produced songs and weak rapping and you could just label it as any rapper of today.

Baby Daddy sounds like something XXXtentecion would sing, and Self Made is the only half decent song on the album.
50
F.A.M.E. - Maluma
Ugh. - ZeroBlaster
PSearch List
Related Lists

Best Albums of 2018

Best Rap Albums of 2018

Top Ten Best Album Covers of 2018

Top 10 Rock Albums of 2018
List Stats
200 votes
93 listings
1 year, 71 days old

Top Remixes (7)

1. Camila - Camila Cabello
2. Ice! - Lil Flexer
3. Total Xanarchy - Lil Xan
THICCBOI

1. Culture II - Migos
2. Invasion of Privacy - Cardi B
3. Tha Carter V - Lil Wayne
DaWyteNight

1. Kamikaze - Eminem
2. M A N I A - Fall Out Boy
3. America - 30 Seconds to Mars
floral
View All 7
Posts
Amigos - 110 Karat (Review)
Martin_Canine
Error Reporting
See a factual error in these listings? Report it
here
.