Worst Albums of 2018
1
Day69 - 6ix9ine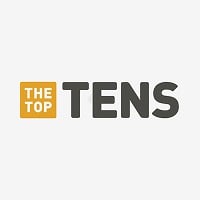 This isn't an album. It's an April Fool's joke gone wrong. - Swellow
Don't expect much from someone named 6ix9ine.
Extreme mode: Write a review about the album without using the words "pedophile", "Skittles", "screaming", "n-word", "loud" or any synonyms. - BlarchBlaces
Challenge accepted. Already wrote one. Although I didn't check, I am sure I used none of these words. - Martin_Canine
Bet ya every track here aside from "Gotti" has the n-word in it at least 5 times. - StarlightSpanks
2
Total Xanarchy - Lil Xan
I listened to this album last night. It was just as bad if not worse than I imagined it would be. - Smashball23
Lil xan sucks. - DarkBoi-X
This is appalling - coryrevv
Worse than day69 - Not_A_Weeaboo
3
M A N I A - Fall Out Boy

Can't you just let them try something new then what they have done for over 10 years
For all fall Out Boy fans who gave up on them this year they dropped an EP later this year And 2/3 songs on It were PURE 2001-2009 FOB nostaliga maybe There actuly is hope for this band
What do we want? POP-ROCK HITS! When do we want them? RIGHT NOW! We seriously don't need some EDM influence on the pop-rock genre. That sounds like garbage...
Will FOB Stop Making Music already? - AlphaQ
4
Invasion of Privacy - Cardi B
Now I'll admit some of the production on this album is pretty good, but that's all that is good. Cardi is a trash rapper and her voice is so annoying. I doubt most people who like her actually like her for her rapping, they probably just like the beats and the hooks. As a rapper, she sounds like a 12 year old and her lyrics take no creativity or skill to come up with. She might even have a ghostwriter (I don't know if it's true but I wouldn't doubt it.) Her lyrics have no kind of personality or anything to them so it really wouldn't matter if someone else wrote them. - DaWyteNight
Bodak yellow and Be careful is great. But the whole album? Literally a mess. Her voice annoying in many parts. She is just a new rapper which people overhyped in. Plus, she is so problematic and have no good manner. But I can understand because she was a stripper back then. I'd rather listen to nicki minaj than this.
This album is home to I Like It, which I thought was going to be my least favorite song of the year until Drake's In My Feelings came along. She Bad is also almost as bad, and although I haven't listened to the rest of the album, it's probably trash. - allamassal
You sexualized yourself in front of the camera. More like you are giving up privacy for some quick cash. - MChkflaguard_Yt
5
Amerikkkant - Ministry

Complete rubbish.
So bad even the cover is facepalming. - AlphaQ
6
? - XXXTentacion
This should've been number 2 only behind the skittle rapist. Just because he's dead doesn't mean I have to like his music. The song where he guilt trips a girl by threatening suicide if she breaks up with him went to number one on the charts. Need I say more
3/10 sad piece of nothing - AlphaQ
The? means "is this even music? ". - MChkflaguard_Yt
7
Ye - Kanye West
Kanye West is trash - DaWyteNight
This album is beautiful. The losers who say this album is trash are losers
Kanye is overrated
Overrated man
8
Kamikaze - Eminem

He needs to stop trying so hard to stay relevant, he is so last generation - Izalien
Lol people are just mad that this was voted by fans to be the best album of the year. And it wasnt even close.
Stupid mumble fans are commenting here
Eminem is now the pioneer of "Whine rap". This album sucks. - Mumbizz01
9
Culture II - Migos

What the hell is this album? I'll tell you what it is: it is a cash grab! Why else would they make 24 songs that mean absolutely nothing (other than maybe Culture National Anthem) and can be easily intertwined, all in the same style of music that made them popular? Not only that, this album is boring. The beats go absolutely nowhere, their idea of a hook is just repeating a phrase over and over again, and every song uses racial slurs or derogatory terms against women! There's two tracks I wouldn't mind listening to again (Culture National Anthem and Notice Me), but as a whole, this is one of the most boring, pandering, and unnecessary albums I have ever heard in my life! - AlexZedKawa
Migos is far too overhated. It's not terrible but it's not amazing either, it's very overloaded in my opinion. Some tracks are amazing while some are some of their worst songs so it's very inconsistent overall. 5/10
P.S. They're way better than most Kpop bands to be honest, they deserve the hate, not Migos. - AlphaQ
24 filler tracks, no lyrics, no substance, only repetitive adlibs and ear poisoning hooks. The only good songs were Narcos, Walk It Talk It, and Stir Fry. - jameshoward
MotorSport and Walk It Talk It are just lazy, artless sound. Songs like those are why so many people dislike hip-hop. 1/10 - allamassal
10
Origins - Imagine Dragons

The music on this album can be best described as "Whole Lotta Nothing" because the music on it literally sounds like nothing, and when it sounds like nothing, it deserves a score of nothing.

Also inb4 ID fans get butthurt over the truth - christangrant
A few song are good, but it's a pretty mediocre album. - Userguy44
Worst Imagine Dragons album. -Avery
Trash - iliekpiez
The Contenders
11
Deathreats - Tom MacDonald
This deserves to be higher than Migos. At least Migos are fun and the 1st half of Culture 2 was pretty good (though the 2nd half was awful). This is garbage from top to bottom. - AlphaQ
Try hard
12
Binge - Machine Gun Kelly
Really phoned in MGK is the worst MGK. Rap Devil is literally the best song in it. - AlphaQ
I hate it.
13
Beerbongs & Bentleys - Post Malone

14
Dummy Boy - 6ix9ine
It's 6ix9ine, anything else to say? - AlphaQ
Better than Day69 at the very least. - MChkflaguard_Yt
Even worse than Day69.
You know as someone who listened to both Day 69 and this, I have got say this. Dummy Boy is worst than Day 69. Sure Day 69 was bad too, but in a way I could at least see the appeal of why someone could get into it. Dummy Boy on the other hand though, I'm not even sure if 6ix9ine fans would like it. 6ix9ine on this album tries to go for a more Pop rap style and it does not work. The guest features on here range from okay (A Boogie With Da Hoodie and Tory Lanez), to bad (Nicki Minaj, Lil Baby, and Kanye West), to absolutely Disgusting and Horrible (Anuel Aa and TrifeDrew). Kanye, why did you agree to this? First I love It with Lil Pump, then being featured on 6ix9ine's album (twice!), and now that terrible guest verse you gave on X's recent Posthumous album. Also Tory Lanez, you were featured on one of best songs off of Cashmere Cat's 9 album and made two good hit songs from 2016. You can do better than to work with 6ix9ine. The production here is pretty bad too. The more pop rap ...more - Smashball23
15
Scorpion - Drake
This is drake's worst album. In my feelings and God's plan are absolute cancer.
This album would've been a letdown if it had had anything to live up to. I mean seriously, who really takes Drake seriously as a rapper in 2018? 2018 Drake is a pop star who raps for all I care. - DaWyteNight
This album is home to the worst mainstream song of 2018, and is for some reason doing really well on the Billboard charts. - allamassal
KIKI DO YOU LOVE ME. This album was bad and had waay too many tracks. Only good tracks were Nice For What, God's Plan, Nonstop, Emotionless, Don't Matter To Me, Mob Ties and Talk Up - THICCBOI
16 I Love Friday - Ilovefriday
17 Beloved Antichrist - Therion
18
Litmas - Jake Paul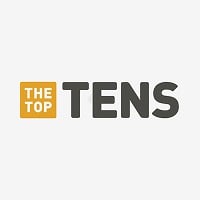 19
America - 30 Seconds to Mars

Most disappointing album of 2018, why did does this have to sound like Boring Cheesy Electropop. - Soulstealer
20
Weeaboo Paradise, Vol. 1 - Lil Meerkat
This had the Bohemian Rhapsody cover everyone is talking about. - ShrekTheGoat
This is just 24 tracks of Amateur soundcloud rap garbage. The rapping is just bad, the lyrics themselves are usually about nothing but Sonic, Fanfiction, Bodypillows, and Anime and just cringy. The Intro alone has him saying ''Make Ya Scream Meerkat'' over and over again. It's not even funny. The guest features on here are just as bad if not worse than our main performer. Like the atrocious autotune from Submarine Man on the song I'm Richer Than You. (A song which goes on for SEVEN MINUTES!) In fact, four or five of the guest features on here are just verses from other famous rappers like Sheck Wes, Riff Raff and 6ix9ine that Lil Meerkat just lazily edited into the beats. The beats here are poorly made like they were made in like two or three minutes. It also has a cover of Bohemian Rhapsody for some reason and it's awful. This feels like another one of those meme like novelty albums, only this one is not even funny. If you want good novelty rap, check out YouTubers Azerrz and Akeem ...more - Smashball23
21
Camila - Camila Cabello

Never Be The Same is just mediocre, although Into It is slightly better. I haven't listened to the rest. - allamassal
Bad letdown. People thought Camila was going to be different but she just Taylor Swift 2 - THICCBOI
22 Primal Heart - Kimbra
23
Cry Pretty - Carrie Underwood

More pop schlock. Great.
24
Ta13oo - Denzel Curry

This album is amazing, if you don't like the darkness of it then its not for you. Zuu is more listenable but this is a masterpiece. 10/10 - AlphaQ
This album would've been disappointing if it had anything to live up to.
The first three or so songs were good, but then the album went downhill fast with generic trap bangers. I was expecting more from this album, but I guess denzel just isn't my kind of artist... - DaWyteNight
Another good album - DarkBoi-X
25
Oil of Every Pearl's Un-Insides - Sophie

26 Rise to Glory - Loudness
27
Man of the Woods - Justin Timberlake

AHH! BAD ALBUM! - THICCBOI
28
Pray for the Wicked - Panic! at the Disco

This album is so bad, it makes 6ix9ine sound good! Every song sounded like it was made by a 4 year old, the vocals and instrumentals are God awful, and all in all, the absolute worst album I've ever listened to! It's horrible, generic, rushed and damn abysmal!
Explain why though. You say certain elements are awful, but you never explain why they are awful. - purple8
This album is great, why does this site hate panic so much sjsjsks
The site doesn't hate panic, I dislike them because of how pretentious they are. - AlphaQ
This is pretty awful. - AlphaQ
29 Thunderbolt - Saxon
30
Catharsis - Machine Head

31
Everything is Love - Beyoncé & Jay-Z
No, everything is not love. What an idiotic title, but what else can you expect from beyonce and jay-z? - DaWyteNight
32
Sweetener - Ariana Grande

I guess to me, it's only bad because it's really disappointing. "No Tears Left to Cry" and "breathin'" are the two best songs on the album. Ariana really hasn't delivered on this album at all so not surprised she is heading straight back to the studio to work on her 5th album. - crowdiegal
No Tears Left to Cry and God Is a Woman are two songs I like, but The Light is Coming is one of the worst songs of 2018. - allamassal
This is a good album though. 8/10 - AlphaQ
GARBAGE
33
Music for Cars - The 1975
Yo what this isn't a album
34
Skins - Xxxtentacion

This album is so unfinished, the record producers really need to rethink about posthumous singles and albums because XXXTurkey's posthumous releases have been trash. - AlphaQ
No this one is good - DarkBoi-X
35
Joytime II - Marshmello

36 Unsung Prophets and Dead Messiahs - Orphaned Land
37
Lil Boat 2 - Lil Yachty
It's not complete trash but its bad, it is Lil Yachty but lifeless and none of that happy energy remaining. 3/10 - AlphaQ
Teenage Emotions - Effort = This.

I miss the Lil Boat 1 days where Yachty often had GoodBurberryPerry produce his songs.

Lil Boat 1 was filled with corny lyrics but decent melodies.

Lil Boat 2 is just filled with lifeless 30 Roc-produced songs and weak rapping and you could just label it as any rapper of today.

Baby Daddy sounds like something XXXtentecion would sing, and Self Made is the only half decent song on the album.
38
Gemini - Macklemore
THIS ALBUM IS ABSOLUTE TRASH - THICCBOI
39
Zoo - Russ

Boring trash, Russ is garbage and another fake woke rapper who likes beating up people with his goons. Even if he didn't sound like a douche 24/7 in this album I still wouldn't have enjoyed it. 1/10 - AlphaQ
Boring album, try better next time - LightningStrike
What this is a good album! Who put it here? - DaWyteNight
How is Ariana Grande worst
40 Pounding the Pavement - Anvil
41
Tha Carter V - Lil Wayne

This album was good - ShrekTheGoat
He's irrelavant
Terrible! - DaWyteNight
42
Astroworld - Travis Scott

Travis Scott sucks as a rapper - DaWyteNight
This is pretty good to be honest
This is a pretty solid album. 8/10 - AlphaQ
good album - ShrekTheGoat
43
Ice! - Lil Flexer
Most cringe worthy album starting from the title to the lyrics to the beat and the rapper - THICCBOI
Terrible album - LilliamPumpernickel
44 Coma Noir - The Atlas Moth
45
Father of Asahd - DJ Khaled
It's not out yet, but the first single "top off" is terrible and seeing as it's a DJ Khaled album I can already say without hearing it that it will be more mediocre trash. - DaWyteNight
DJ Khaled gonna come on this list and be saying "we gonna keep winning, we the best music". Well here is another one on the bad albums chart - THICCBOI
You can tell it's bad when DJ Khaled says his son produced it - THICCBOI
In light of "Top Off" and 'No Brainer", we can expect more terrible generic crap from a guy who is threatening to turn into a parody. - crowdiegal
46
Ephorize - Cupcakke

47
We Beefin' - Wendy's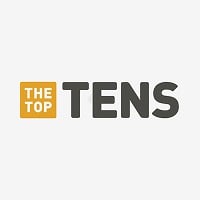 Why the hell does this exist?
We have officially hit the bottom bois - cjWriter1997
Why/10 - AlphaQ
SO EPIC
48
And Justice for None - Five Finger Death Punch

Hey, hey, hey, this album is my all time favorite. this is an awesome album that I absolutely enjoy.
49
Sick Boy - The Chainsmokers

Just as bad as their debut album from 2017. - Smashball23
50 Pestilence - Hadeon
PSearch List