Worst Albums of 2019
ShrekTheGoat
2019 is already becoming a year full of bad albums, let's see some of the worst of this year
The Top Ten
1
NoStockingz (Deluxe) - Submarine Man

Don't take this guy too seriously - ElSherlock
Don't worry everyone. It's just some trolls that are trying to make this musician famous even though it's just a YouTuber with not that many views to be a real artist. And whatever you do, don't worry about it. It's not real. By the way this website is pretty underrated so thank god for that. - LightningStrike
If he's not a real artist, explain to me how the hell he got an official artist channel that got verified by youtube - ShrekTheGoat
Best album of the year
Stop with these fake artists who nobody listens to. - DaWyteNight
7 Comments
2
Pornhub Valentine's Day Album - Various Artists

Is this for real?!
So Submarine Man's album is worse than this? - ElSherlock
I like PornHub but is an album really necessary? - AlphaQ
This worse than Submarine Man. - Userguy44
3 Comments
3
Barefoot Worlds - Submarine Man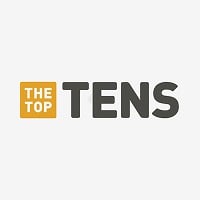 One could actually say that this album is worse than the infamous "NoStockingz" for one big reason: At least on NoStockingz there are original songs, this album is just a bunch of rip offs of popular rap songs. Here Submarine Man rips off Sicko Mode, I Love It, In My Feelings, Nonstop, Freaky Friday and many many more. The album has beats that all sound literally exactly the same, using the exact same synth for every song and the autotune is atrocious. I think this is the new worst album of 2019. - ShrekTheGoat
The fact that every song in the Top 5 is either a parody album or Lil Pump. - AlphaQ
4
Bad (Ep) - Rose Mulet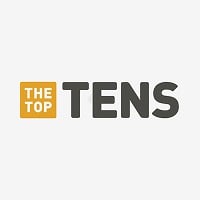 The worst of this year and this decade. On top of her being an absolute horrible human being, the music she makes is lazy, obnoxious, and riddled with so much annoying autotune and lyrics. - Smashball23
5
Pray (Ep) - Rose Mulet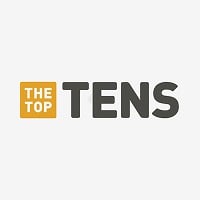 6
Infection - Lil Mosquito Disease

Amazing album - ElSherlock
10/10 NAME - AlphaQ
This album is awful. Its by a guy called "Lil Mosquito Disease". You know just from that that it sucks - ShrekTheGoat
7
Loner - Jumex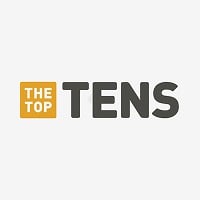 An album by an emo 12 year old industry plant, just what I need. -1/10 - AlphaQ
This album is a pain to listen to. It sounds like an edgy 12 year old kid trying to be Lil Peep. - ShrekTheGoat
An album by an industry plant who rips off a bunch of emo and trap metal rappers is just what we all needed in 2019 (sarcasm).
~Kat
8
Harverd Dropout - Lil Pump

At least his debut has the dumb fun energy that made him popular, in this album his energy is almost all gone. He may seem clearer but the mumbling and stuff may still be there and overall this is more generic than his debut (which is a guilty pleasure of mine). Lil Pump is made for goofy fun tracks not the generic ones here. 3/10 - AlphaQ
*Harvard* God I can only imagine how much this dude flunked Spelling when he was still in school.
I heard he actually spelt it like this to avoid being copyrighted by Harvard - ShrekTheGoat
Well do you expect Lil Pump to make good songs - DarkBoi-X
You probably knew Pump would make the list. This album is even worse than his debut - ShrekTheGoat
3 Comments
9
The Rebirth 2 - Eric Bellinger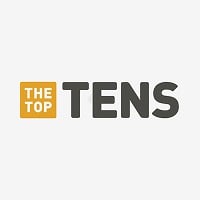 This album contains the abominations Apple Berry Nana, King and Type a Way, so it is definitely one of the worst albums so far this year. Plus, the album cover is a ripoff, which just goes to prove how lazy Eric is and how this album is meaningless and not worth your time. The only standout song on here is The Day After Forever, which is sad because that's actually a really good song that is way too good for this album. Maybe if Eric could make more songs like that, he could be a promising r&b artist, but instead he wants to be a Jeremih 2.0. I give this album a 4/10 rating, and if it weren't for the song The Day After Forever it would probably only get a 2 out of 10.

Also, it's stupid to put the best song at the end of the album, since most people with halfway decent taste probably would've have turned the album off by then. - DaWyteNight
Imagine how disappointed Eric Bellinger fans were when they realized that they had payed extra money for songs that they had already purchased. That's right, the second disc of this album is just old songs from other albums!
I didn't understand all the hate for this guy on here, until I listened to this album...yikes.
No this is good
5 Comments
10
New Age - Ksi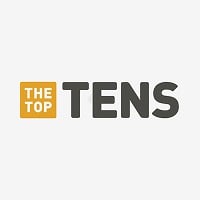 It's better than most of his discography. - AlphaQ
Anything by ksi sucks - ShrekTheGoat
Agreed. And this coming from a person like me who listened to his whole discography. Ugh. - Smashball23
The Newcomers
?
Jesus is King - Kanye West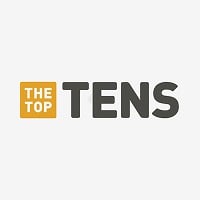 Sure this was probably the worst solo album he's released, but its still at least an 7-8/10. The only real problems this album has is the infamous Closed on Sunday and how short it is. Anybody who is complaining about how the album has Christian related lyrics and stuff like that should not be surprised. He literally said this would be a gospel and Christian album. You should have seen this coming. - ShrekTheGoat
First he writes a disgustig sex rap with lil pump, then he makes a whole christian rap mixtape. I can't take this seriously. This man once compared himself to Jesus back in 2006 - TommyBranca
?
Blind for Love 2 (Ep) - Kid Buu
It's better than his first album, but not by much. It's still annoying and forgettable just with better beats this time. - Smashball23
The Contenders
11
Drip or Drown 2 - Gunna

Gunna is literally a watered down Young Thug without the energy or uniqueness. Every song here is a chore to listen to and is so boring. 1/10 - AlphaQ
I love the album cover - MemeTheKeem
Gunna, more like Gunnafalloff - ShrekTheGoat
12
Weeaboo Paradise, Vol. 1 (Deluxe) - Lil Meerkat

This awful piece of garbage doesn't deserve to be called music. He also ruined Bohemian Rhapsody - ShrekTheGoat
Looks like copyright infringement and lost childhoods.
Is that a Sonic body pillow? - ElSherlock
Utter trash
2 Comments
13
Shizz a Wizz - Lil Shizz

HAHA Lil shizz
Another garbage album from a guy with Lil in his name - ShrekTheGoat
I could make something better than that album cover in MS Paint.
- TheDuttyGyal
14
Zuu - Denzel Curry

Denzel Curry taking L's every day
Nah, this album is amazing. 10/10 - AlphaQ
This album is great, get it off the list - ShrekTheGoat
It was good for the first 6 tracks, but then went downhill. - DaWyteNight
2 Comments
15
Daddy - Tom Sawyer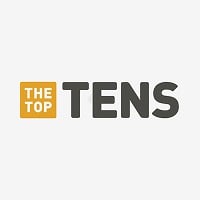 15 UNIQUE WORDS ON 1 ALBUM! Even submarine Man is better than this! - BounceBackHater
This album is funny - AlphaQ
This guy is the most untalented musician ever. He literally says 10 WORDS on his whole album. 10 WHOLE UNIQUE WORDS. This guy makes lil pump look like michael jackson - ShrekTheGoat
16
Fever - Megan Thee Stallion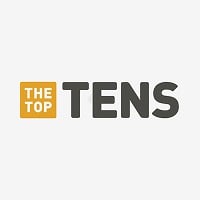 How is this at 16, it's not bad at all. - ShrekTheGoat
Nah I fw this album. - AlphaQ
17
It's 9:30 and I'm Bored - Yung Schmoobin

X_x This album cover hella funny - AlphaQ
Soundcloud rappers suck. - Userguy44
...what the hell? - RadioHead03
With a title like that, you know it's going to suck. The first song is literally about fortnite - ShrekTheGoat
18
Father of Asahd - DJ Khaled

None of the songs here go together all that well. Wish Wish, Higher and the Travis Scott one were the only good songs. - AlphaQ
He so mad that he got #2 - jameshoward
Another one...another bad album of random songs that don't even go together. - DaWyteNight
Not this guy again. dj khaled always puts together a mess of an album and this one is no exception to that rule. even when he gets good artists like travis scott, they can't even save how bad these songs are. this album sucked - ShrekTheGoat
Obviously those people don't know hip hop. People who really know hip hop know he is not a good artist. He just says random unrelated lines with too much autotune on him that makes him unlistenable, and then throws in some random ad-libs. He's basically just a combination of Drake and Kanye West (two other mediocre artists.) Travis is just one of those bad artists that everybody pretends to like for some reason, even though his music, lyrics and voice are trash. - DaWyteNight
1 Comment
19
Indigo - Chris Brown

The whole reason this album is 32 songs long was try to dominate streaming. It didn't work mercifully and yes "Indigo" is one big fat turd of an album. - crowdiegal
A 32 track album of garbage songs by Chris Clown. What's next, a 1000 track album? - BounceBackHater
Literally nobody asked for Chris Brown to make a 32 track album! This is easily the Scorpion of 2019 because of how long, boring and bloated it is. - ShrekTheGoat
What's even worse is this isn't the first time he's made a 32+ track album. Heartbreak On a Full Moon was terrible. - DaWyteNight
Do we really need a 32-track album from an outdated untalented clown? Hell naw. The o only thing I'm waiting for this guy to do is to retire because he really needs to stop making terrible music. - AlphaQ
3 Comments
20
Confessions of a Dangerous Mind - Logic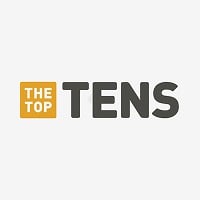 This has got to be the worst thing Logic has ever released, it's very inconsistent unlike most his works and it is very rushed. 2/10 - AlphaQ
Logic just put out an album in the last quarter of last year, so why is he releasing another one already? He needs to take more time between releases. - DaWyteNight
Incredibly bad, even 6ix9ine could hardly make worse
21
Baby Goth (Ep) - Baby Goth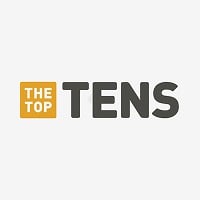 Really, another industry plant? Probably gonna fall of very very soon. - AlphaQ
Baby Goth is weird - ElSherlock
22
Best of Baby Shark - Pinkfong

This album is stupid, I know t's a kids song and it's for kids but does it really need an entire album? Pathetic cash grab. - AlphaQ
This is for kids - ElSherlock
This is for little kids. I don't think it's worth hating on. Sure, Baby Shark can be annoying, but who cares? This album is not aimed towards older people. - PandasNGaga
Children's music is dead - jameshoward
7 Comments
23
Trapstar Turnt Popstar - PNB Rock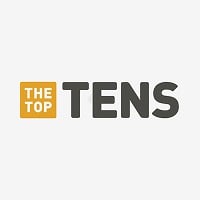 PnB Rock is good at singing but he really doesn't have the capacity to take on a full project. Its not bad but it really has a lot to improve. - AlphaQ
PnB Rock is good at singing hooks, but he can't hold down an entire song (let alone album) by himself. - DaWyteNight
PnB Rock is good for singing hooks, but he's just not strong enough to hold down an entire album!
I don't think this album is bad enough to deserve a spot on this list. sure it's pretty boring, but its no where as bad as any of the albums logic released this year - ShrekTheGoat
1 Comment
24
The Big Day - Chance the Rapper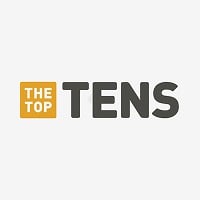 Just listen to Hot Shower and you will understand why this is on the list - ShrekTheGoat
25
Fizzpop - Yung Fizz

The album cover looks like it was made in Microsoft paint, that's how bad it is - ShrekTheGoat
26
Delusions of Grandeur - Gucci Mane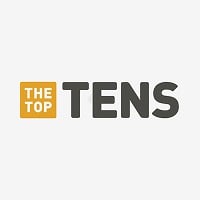 Honestly, Gucci Mane has gotten better as an artist, this album is still pretty plain though, so as the artist. - AlphaQ
Yay, more mediocre trash from Garbage Mane. I'm telling you, if you want to lose IQ points, listen to this album. - DaWyteNight
27
Flex Gang, Vol. 1 - Flex Entertainment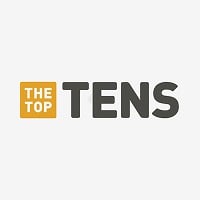 28
Badazz 3.5 - Boosie Badazz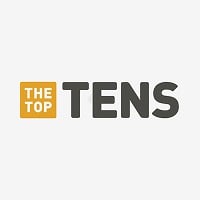 No wonder this only sold 300 copies, that and the fact that Boosie never even promotes his own music and that it wasn't even released under a major label. What did he expect? - DaWyteNight
Well, the "bad" part is correct.
This was honestly so disappointing. It's nowhere near as good as the original Bad Azz, and according to Boosie's instagram it only sold 300 copies.
This is azz
29
Bad Habits - Nav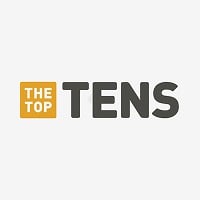 This album really brought out NAV's atrocious quality of albums but the worst in everyone feature, The Weeknd's worst performance of all time is on this album. - AlphaQ
Awful album from the least original rapper in the game. The Weeknd provides his worst performance to date and Nav sounds bad as always - ShrekTheGoat
30
Neotheater - Ajr

I just put myself through the agony of listening to this absolute abortion of an album, it's basically 44 minutes of self entitled whinging set to production that varies from slight annoyance to "PLEASE STOP! JUST STOP ALREADY! " with the "Ah-ah-ah-ah" over half the songs while also featuring chipmunk fragments and a high pitched voice saying 'Yep yep yep yep" on songs. The only time there's even a vague thread of self awareness from this band is on the final track. - crowdiegal
AJR's worst album yet
Go away AJR. - AlphaQ
31
Beauty Marks - Ciara

This album ultimately failed due to the fact that 5 singles had already been released, one of them being the atrocious Level Up, and that there were only 6 remaining songs to hear, one of them being another pile of garbage (Girl Gang), a few of them being decent but generic, and only 1-2 really good songs left. It's great that Ciara was able to release an album on her own label, but you'd think she would've tried harder than this.
Pretty disappointing, only 11 songs, 5 already being released, this will only impress the most hardcore of Ciara fans (I am not one of those lol) - DaWyteNight
I smell another flop
32
Crash Talk - Schoolboy Q

My god, the promotion singles were really horrid here. Numb Numb Juice was just okay but a little weaker than usual songs by him, Chopstix is infamously bad and lifeless and 5200 was the only good one. And the whole album just disappointed me. Not bad but very mediocre, and I like the guy a lot. 5/10 - AlphaQ
Schoolboy Q sucks, always has
Huge dissapointment, after blank face and oxymoron schoolboy was established to drop another great album, but then he dropped this album. this album literally had like 3 good songs, one of them being the single "numb numb juice". this was a collection of the worst of schoolboy q, with the infamous "chopstix" being included on here. - ShrekTheGoat
33
Nostalgia Critic's the Wall - Nostalgia Critic
This album is horrible, horrible satire, and it's one of the worst albums that I've ever listened to in my life. I hope that this album gets in the top worst albums of the 2010s, and I'm pretty sure that Nostalgia critic deserves all the hate for creating this monstrosity. - BurnAux
34
Supermarket - Logic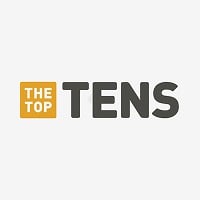 The funny thing is that if Kanye West had made this exact same album everyone would be saying "how artistic" it is lol. - DaWyteNight
I'm talking about the post-Graduation Kanye. He was definitely decent back in the College Dropout days but thing is, he had ghostwriters, so it really doesn't count. - DaWyteNight
This album was pure cringe. Who does a soundtrack for a BOOK? The songs suck as they are just Logic trying to sing instead of rapping which he is actually good at because he sucks at singing. He also rips off the infamous song title of a Lil Meerkat song for the awful "Bohemian Trapsody" song which has nothing to do with the Queen or Lil Meerkat song other than the title - ShrekTheGoat
35
? (Deluxe) - Xxxtentacion

The fact that one of the tracks is just X playing some drums proves how desperate they are to make money off of his name - ShrekTheGoat
It is so bad. The trackless is over 50 tracks long and is filled with the whole of the? album and the whole of the ghetto Christmas ep as well as voice memos and instrumentals of every song on?. It did not need to be 50 tracks long and include friction' voice notes. THIS IS AN ALBUM FOR CHRISTS SAKE. It's obvious the stupid labels are milking XXX for money. 0/10 - AlphaQ
36
Treat Myself - Meghan Trainor

37
Thank U, Next - Ariana Grande

This isn't that bad - ElSherlock
Ariana Grande is such a phony person, and the songs aren't good either. Is there not a song she's made in the last year where she's not cursing? - PandasNGaga
I disagree, this is actually a solid album. - AlphaQ
This and Sweetener are Ariana's best albums in my opinion. She's definitely not a little girl anymore and it shows in her music.
3 Comments
38
Yung Boy Flexin - Yung Schmoobin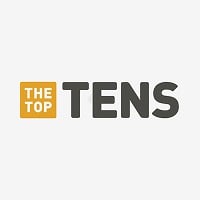 This whole mixtape is just cringe. He literally has a song where he takes the instrumental from the song Reminder by The Weeknd and then ruins it with his awful autotune and lyrics about flexing. This mixtape is the definition of cheap soundcloud rap - ShrekTheGoat
39
43VA HEARTLESS - Moneybagg Yo
Every song sounds the same... - DaWyteNight
40
! - Trippie Redd

This album was so disappointing. The productions were so much weaker on this record. Life's A Trip wasn't amazing but at least it had really beautiful highlights, this has very rare highlights and most of them are on Under Enemy Arms, which is probably the only song that is good here. I don't hate Trippie Redd but he needs to show some development, he has potential but just doesn't show it on this track for some reason. Should've been a lot better and This is coming from someone who's warming up to Big 14. Weak 3/10 - AlphaQ
Trippie can do better than this - ElSherlock
I usually like Trippie's music but wow, this sucks. Only good songs were Under Enemy Arms, Mac 10, Riot, and Snake Skin. Everything else was below average. 4/10 album at best. If it weren't for some of the beats, this would've been pretty unlistenable.
~Kat
41
Members Only, Vol. 4 - Members Only

XXX's label really needs to stop with all the unfinished posthumous releases, none of them sound properly finished and you just making money of a dead person. - AlphaQ
What legacy does xxx have? None
Can his label stop releasing stuff that is unfinished. This is just rude and ruins his legacy - ShrekTheGoat
big facts
1 Comment
42
A Good Friend is Nice - Jack & Jack

Two little kids? - Userguy44
What is this? - LightningStrike
43
Weezer (Black Album) - Weezer

This album was amazing in my opinion - OnlyInDreams
I honestly, kind of liked this album...
Um y'all wild - poppunk
44
Who Do You Trust? - Papa Roach

Wow this must be extremely angsty. - Userguy44
45
Fearless Fred Fury - Insane Clown Posse

Jesus Christ I thought it said fearless red furry.
46
4REAL 4REAL - YG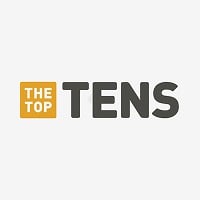 47
The Owl - Zac Brown Band

This is worthy of being in the top ten, a previously good band throwing away their country/folk sound for a stab at monogeneric EDM/pop with lyrics that seem to come from a combination of a seven year old, a mobile phone and Lil Dicky's arse. - crowdiegal
48
Father of 4 - Offset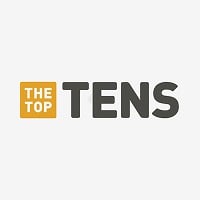 This album actually wasn't bad, easily the best out of the solo Migos projects. 7/10 - AlphaQ
This album was actually solid, get it off the list. Its probably the best Migos solo album. - ShrekTheGoat
49
The Wizrd - Future

50
Inner Monologue, Pt. 1 - Julia Michaels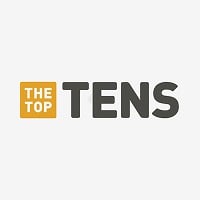 PSearch List
Related Lists

Best Albums of 2019

Best Album Covers of 2019

Top Ten Best Songs from Rammstein's Self-Titled Album (2019)

Best Metal Album Covers of 2019
List StatsUpdated 30 Oct 2019
300 votes
84 listings
258 days old

Top Remixes (10)

1. Bad (Ep) - Rose Mulet
2. Pray (Ep) - Rose Mulet
3. Pornhub Valentine's Day Album - Various Artists
Smashball23

1. Loner - Jumex
2. Indigo - Chris Brown
3. ? (Deluxe) - Xxxtentacion
AlphaQ

1. Best of Baby Shark - Pinkfong
2. Pornhub Valentine's Day Album - Various Artists
3. Harverd Dropout - Lil Pump
Pointingfingers
View All 10
Error Reporting
See a factual error in these listings? Report it
here
.