Top Ten Worst Albums to Introduce Your Friend to a Musical Artist
Gg2000
Picture yourself talking with your best friend. You're talking about your favorite bands or singers and you want to suggest an album to listen to. These are not good examples. The album in question doesn't necessarily have to be their worst; it just has to be out of place with their catalog.
The Top Ten
1
Unfinished Music No. 1: Two Virgins - John Lennon & Yoko Ono

John Lennon put out some great stuff during his solo career. Not this; the album is more famous for its original nude album cover than the music itself. - Gg2000
Yeah I suggest you don't use this one. Especially because of the album cover.
2
In Through the Out Door - Led Zeppelin

The first thing I thought when I heard this was "Are you sure this is the same Led Zeppelin that gave us I, II, and IV? " The production is way too polished, and I think John Paul Jones was too eager to try out his new synthesizer. Also, Robert Plant sounds tired here. - Gg2000
3
Hot Space - Queen

Too many influences from disco and dance music caused the band to experiment with synthesizers and polished drum sequences. Easily the most hated Queen album by far. - Gg2000
Yes, a pretty eclectic album but at least Under Pressure is on it - a song with one of the most iconic bass lines ever. - Metal_Treasure
4
Mardi Gras - Creedence Clearwater Revival

This album only has three songs written by John Fogerty; he also sings on a cover version of Ricky Nelson's "Hello Mary Lou". The difference was made up by drummer and bassist Doug Clifford and Stu Cook. Well, actually, they didn't make it up; the album is too short and the songs are substandard. A bad way to end an otherwise awesome career. - Gg2000
5
End of the Century - The Ramones

It's not all bad; "Rock and Roll High School", "Danny Says", and "Rock and Roll Radio" spring to mind. I just don't see how melding punk rock with Phil Spector (the original auteur of overproduction) is supposed to work. - Gg2000
6
Having Fun with Elvis on Stage - Elvis Presley

The worst for one simple reason: there's no music. I'm serious; this album is literally nothing but clips of Elvis's on-stage banter with no context or meaning. - Gg2000
7
David Bowie

Bowie's first album had a lot of music hall and pop influences. Even though Bowie is famous for changing his sound, this album doesn't fit in any way with the rest of his career or show off his genius. - Gg2000
8
Rush - Rush

Yeah, no. This is my favorite studio album of all time and it was the first Rush album I listened to. And Rush still manages to be my favorite band of all time. I got into this album first, then 2112 and Moving Pictures, and then Permanent Waves, Fly By Night, and Caress of Steel. I can tolerate A Farewell to Kings and Hemispheres (Actually Hemispheres has one of my favorite Rush songs on it: "Circumstances"), but everything after Moving Pictures either doesn't do anything for me or I would actively avoid it. Power Windows is halfway okay and Clockwork Angels and Snakes and Arrows are about as decent. But getting into their first album as a start isn't the absolute worst way to introduce someone to their music. - Aweso
Their debut is just basically Led Zeppelin but with a worse vocalist. People know them for their prog rock style, so it be better to show them an album from that first. This fits more Hard rock and I don't consider this album anything special really (this is coming from someone who enjoys Rush quite well) - cjWriter1997
Sure, you could probably argue for any of their Eighties albums except for Moving Pictures and (maybe) Signals, but at least they had a more mature and fleshed-out sound. Some people give Neil Peart gip for his lyrics, but you would appreciate his lyrics immediately after comparing them to Geddy and Alex's efforts. - Gg2000
9
Love Beach - Emerson, Lake and Palmer

ELP's attempt to fit in with the pop music of the late 70s, it just screams mediocre. Also, the cover is even worse; it looks like they're trying to be the abandoned cousins of the Bee Gees. - Gg2000
10
Standing On the Shoulders of Giants - Oasis

Not bad, but the album is incredibly different to the rest of their catalog due to its overtly psychedelic sound. - Gg2000
The Contenders
11
St. Anger - Metallica

This is an obvious one. Always start with their Thrash releases. - cjWriter1997
12
Civilian - Gentle Giant

13
Self Portrait - Bob Dylan

I'm late, but thanks to whoever thought of this album. I wish I thought of it first! - Gg2000
14
Pablo Honey - Radiohead

15
Lulu - Metallica and Lou Reed

16
Lotus - Christina Aguilera

17
The Pinkprint - Nicki Minaj

I'd say any Nicki Minaj album is a bad album to introduce her with, because her music is devoid of talent.
18
The King of Limbs - Radiohead

Not a bad album but it isn't as captivating as some of their previous releases. Probably not the Radiohead album to start with - cjWriter1997
19
Terra Incognita - Gojira

This album is awesome but it might be jarring to newcomers who aren't use to the band's more brutal and technical side. - cjWriter1997
20
Risk - Megadeth

21
Illud Divinum Insanus - Morbid Angel

22
Chameleon - Helloween

23
Cold Lake - Celtic Frost

24
Mdna - Madonna

25
Medulla - Bjork

26
One More Light - Linkin Park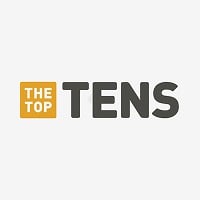 A really good album in my opinion but the core of LP is a lot more rock-esque - EliHbk
27
Fashionably Late - Falling in Reverse

28
Living Things - Linkin Park

29
Michael - Michael Jackson

30
Bizzar - Insane Clown Posse

31
Sexy as Hell - Sarah Connor

32
Frei - Lafee

33
Reputation - Taylor Swift

34
Head Carrier - Pixies

35
Sonic Nurse - Sonic Youth

36
Into the Unknown - Bad Religion

Bad Religion's "weird" album. It wasn't Punk Rock. - THC13
37
Family Man - Black Flag

38
Bizaar - Insane Clown Posse

39
Iowa - Slipknot

The main reason why I put this video is because is Slipknot heaviest album, and if your friend was never in metal or wants to be in metal but never heard a song of the genre, never put this album first, songs like Duality, Before I Forget and Dead Memories are way easier to get into - Pato_cargo
40
Encore - Eminem

41
America - Thirty Seconds to Mars

42
Mania - Fall Out Boy

FOB Sucked All The Way
43
Rebirth - Lil Wayne

44
Pink Friday: Roman Reloaded - Nicki Minaj

45
Revival - Eminem

46
Jefferson Airplane Takes Off

I think this album is good, but it's not nearly as Psychedelic as their later releases. It's way more Bluesy, and Folky than their later albums. It still has a Psych edge to it but it's way more subdued than it is in their later releases. The songwriting is also weak compared to Surrealistic Pillow, After Bathing at Baxter's, Crown of Creation, and Volunteers. Overall I don't dislike this album, but it does not show the true penitential of their sound, and is not nearly as psychedelic as their later releases. So it would not be a good first Jefferson Airplane album for those reasons.
47
Knee Deep in the Hoopla - Starship

I've been thinking about this, and I don't really think it counts as a representation of the Airplane (good, bad, or otherwise). The only thing that Starship and Jefferson Airplane have in common is that they both had Grace Slick as lead vocalist. If you want to listen to Jefferson Airplane, then listen to actual Airplane music. It's more or less a given. - Gg2000
This is horrible, a later incarnation of Jefferson Airplane, they stopped being pyschedelic, and made Soft Rock in the 70s, and made cheesy Synth Pop in the 80s, which this album is one of those horrible synth pop records. Cheesy Songwriting all around. Overall, don't introduce the Airplane crew to someone with Jefferson Starship, or Starship, show them their Psychedelic stuff from the 60s.
48
A Momentary Lapse of Reason - Pink Floyd

Pink Floyd is my favorite band of all time but once Roger Waters left, the music went down hill. This was the first album without him and they went straight up poppy 80s...
Overall Cheesy New Wave, and Synth Pop Record from the 80s. This is not all bad "Learning to Fly", "On the Turning Away", and "Sorrow" are all good cuts off here. But that does not make up for it being a complete cheese ball. There are little to no elements of Psychedelic, Progressive, or Art Rock on here, which are the genres Pink Floyd mastered. It's mainly Synth Pop, & New Wave, with maybe some Glam elements mixed in, which makes it feel like David Gilmour was just trying to follow trends with this cheeseball. Overall, pick a better album to introduce someone to Pink Floyd.
49
Other Voices - The Doors

50
Little Games - The Yardbirds
Their only album with Jimmy Page as lead guitarist. By the time they were recording this album, they were becoming more experimental in concert, and their commercial fortunes were starting to decline. So, they brought in notable British producer Mickie Most to make them commercially successful. Unfortunately, the material he chose was completely unsuccessful and unrepresentative of the group's sound. If you want to get introduced to The Yardbirds, listen to Having a Rave-Up or Roger the Engineer. - Gg2000
PSearch List
Related Lists

Top 10 Rock and Metal Albums to Introduce to Aliens If They Visit Us

Top Ten Songs to Sing to Introduce Yourself

Top 10 Best Songs by Metal Artists to Play to Your Friends and Family

Top 10 Albums that Will Change Your Musical Perspective
List Stats
53 listings
1 year, 105 days old

Top Remixes

1. Unfinished Music No. 1: Two Virgins - John Lennon & Yoko Ono
2. In Through the Out Door - Led Zeppelin
3. Hot Space - Queen
Gg2000
Error Reporting
See a factual error in these listings? Report it
here
.