Worst Albums of All Time
The Contenders: Page 2
21
Sremmlife 2 - Rae Sremmurd

OKAY...Okay...okaay. This is a decent improvement from SremmLife but it's still garbage. The only good song being Black Beatles which raised the album from a -1/5 to a 1/5 since Black Beatles got a 5/5 from me. But that doesn't make it the best album of 2016. This would be in the Top 3 Worst or maybe hit #1 in my lists.

though Black Beatles was awesome. This is a weak 0/5. It's in my Top 10 worst albums. - AlphaQ
22
Hotel California - Tyga

Lol. Literally EVERYTHING FROM Tyga is garbage. This is no excuse. Tyga has to be the worst rapper I've ever imagined (put Lil B to the side for now...) but honestly he never had a song over 0/5 - AlphaQ
The name is ripped off from Eagles album. - malamJONES
23
Artpop - Lady Gaga

This is catchy too, just like what I said on Prism. - JaysTop10List
It's lady gaga, what did you expect? A masterpiece?
This album is the floppest of all so ugly and too much nonsense the lyrics aren't strong enough unlike her last album
24
The Pinkprint - Nicki Minaj
On Christmas of 2014, my sister bought me this crap thinking I liked it. Of course not wanting to hurt her feeling, I said thank you with the fakest smile plastered across my face. When all of the guest left I went up to my room and took the CD out and snapped it in half. A few weeks later my sister asked me if I listened to the whole album and how I liked it. I lied and told her it was awesome. She actually brought over her friend who is a fan of Nicki Minaj and her friend wanted to see what the cover of the album looked like. I lied to her and told her when I was taking the CD out of the CD play, it feel out my had on to the floor and I accidentally stepped on it. And guess what? SHE WENT OUT TWO DAYS LATER TO BY ME ANOTHER ONE!
All I can say is awful, awful, awful. - PositronWildhawk
Put against Relapse, this album would lose. It has its good songs, but Eminem up against Nicki Minaj? There's no fight. Even this versus *shudder* We Made You.
I liked this. Sort of. 6/10 is decent, I guess. - ProPanda
V 6 Comments
25
Miley Cyrus and Her Dead Petz - Miley Cyrus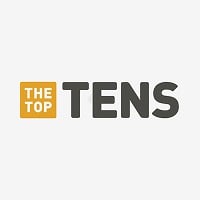 This makes every song on Bangerz sound like Grammy-winning hits! At least Bangerz had some okay songs like Adore You. Listening to Dooo It! once will make you want to throw yourself out a window. And it's the first song on the album. Wow. All it is is just Miley yelling about how she smokes pot and loves peace, and then yelling "do it! " a million times. It's a sorry excuse for music. The album is just as bad. At least she was kinda trying with Karen Don't Be Sad. Other than that, this album is an insult to music. It's not even music. It's trash. Don't listen to this sad excuse for an album. You won't regret it. 0/10 - UltimateCraig
This ahould be number 1. It is the worst album Ever. It is so bad I cannot even describe how bad it is. It's so bad you have to listen to it first to say it is so bad you cannot even describe how bad it is.
You think that Bangerz is a terrible album? Well, wait until you hear THIS. - DCfnaf
Humble was ME only good song because Kendrick saved it and Humble was the weakest. Basically the best and worst stuff combined. - AlphaQ
Bangerz was a nice album, this one was not. - DaisyandRosalina
V 1 Comment
26
My World - Justin Bieber

Girly sing lyrics. Horrible.
Umm...did anyone even bother to listen to this album...? - AlphaQ
27
The Heist - Macklemore

I Don't Get It? This Album Is Actually Pretty Good
What? This album is great from top to bottom! - WonkeyDude98
Huh? This album is excellent! - AlphaQ
This albums actually pretty good. - 12cc
V 1 Comment
28
I'm Not a Fan But the Kids Like It - Brokencyde

This sucks. Plain and simple.
29
Sounding The Seventh Trumpet - Avenged Sevenfold

Oh god this album was absolutely awful there was no good songs at all - christangrant
30
O Holy Night - Jackie Evancho

31
Teenage Dream - Katy Perry

This album was critically panned by critics for its juvenile lyrics, trite melodies, and repetitiveness. Sure, it may have several number ones in the U.S. but that's because of a thing called payola. That and manipulation of the charts. Just because you have several number ones does not make you a legend. Ask Ace of Base about that ordeal. In addition, I bet Katy will be forgotten by 2025 (unless she pulls some dirty tricks and manipulates the media, I feel she is such a shady person) and her CDs will be in the bin for 50 cents. Worst pop album ever. Worst pop star ever (she cannot sing or dance). So there!
This is OKAY but everyone treats it like trash. But while the lyrics are quite juvenile, the songs are quite catchy and fun. 5/10 - AlphaQ
I cannot believe this album is not number 1. This album is worse than Bangerz, Miley and her Dead Petz, My World 2.0, and Pink Friday combined. Absolutely no good songs. Terrible production in every song, juvenile lyrics, and Katy Perry's usual use of autotune. - TheMusicNerd
It's not bad! - DaisyandRosalina
V 5 Comments
32
Under the Mistletoe - Justin Bieber

Was this garbage not on the list Justin Bieber at his worse - christangrant
33
Crazy Hits - Crazy Frog

An entire Crazy Frog album... Why was this made? - Zach808
This is a classic
WHY DOES THIS EXIST? - AlphaQ
34
Awakening - Jackie Evancho

What kind of human put this here
35
Revolver - The Beatles

I don't call this as one of the worst albums because it's good, but definitely overrated. I don't think it would be well rated when Tomorrow Never Knows wouldn't in this album! - somekindofaguy
Oh my god are you serious. - SammySpore
There seems to be a troll in our midst. That explains why "Thriller" #23.
No.
V 5 Comments
36
Disney Channel Play It Loud - Various Disney Artists

Wow. This is just. Wow. I hadn't heard this album, and I listened to it. That one song the other poster mentioned is one of the most pointless, generic, shallow songs I have ever heard. Every song on this album is a pile of trash that should be thrown off a mountain into the ground and burned in hell forever. That disgusting video for that Ross Lynch song just has him doing stupid dance moves and playing random guitar riffs that don't even go along with the song. The song has no structure or rhythm, no beat or anything. Lyrics are meaningless. The other songs are no good either. This is FAR worse than anything by One Direction or Justin Bieber (don't get me wrong, I don't like them at ALL either).
This is easily the worst album ever. It has the worst song of all time (I Got That Rock N'Roll by Ross Lynch), but it has many other terrible ones. Bella Thorne, Zendaya, Bridget Mendler, Selena Gomez, and other ones cannot sing. Disney, not every person on the globe can sing! But they don't care, as long as gullible kids keep buying their stuff, they will put any crap out there.

This pathetic excuse for an album proves that kids will listen to pretty much whatever rubbish the market spoon feeds to them. - therootbeer
It contains loads of awful artists such as Ross Lynch, Debby Ryan, Zendaya, and Dove Cameron. - Cartoonfan202
Disney SUUIIICCKS - AlphaQ
37
Montevallo - Sam Hunt

38
Chocolate Starfish and the Hot Dog Flavored Water - Limp Bizkit

Can you really take this music seriously? Guess people who think this is great are probably gangsta wannabes like Fred Durst. It's hard to listen to this album without laughing because of how bad/juvenile the lyrics are
Music for sweaty, conflicted, half-naked men to jump around to and rub themselves up against each other while pretending they are heterosexual
Truly awful. Childish jock drivel
Do People Even Listen To Thesee Fools? - AlphaQ
V 10 Comments
39
Metallica and Lou Reed - Lulu

Trash. Utter junk. Absolutely terrible. These simple phrases do not do this album justice when trying to describe just how terrible it is. Coming from two artists that are very iconic in Rock, this is a huge slap in the face. The guitar riffs are throwaway riffs you hear on an average demo tape. The drum beats drag, and don't fit a good majority of the time. Hetfield's backing vocals are out of place, and Reed's lead vocals don't even fit the picture. The lyrics can be unbearably stupid, and the album is just atrocious. One reviewer put it best. "If the Red Hot Chili Peppers acoustically covered the 12 worst Primus songs for Starbucks, it would still be (slightly) better than this." Have I made my point yet?
While many of the albums on this list have their fans, whether that is good or not, this one just doesn't. It is unanimously terrible. Metallica is good, Lou Reed is good, but like water and oil, they don't mix. It doesn't have a focus, Lou Reed's narration is lost in the metal, and the metal is lost on the vocals. Not to mention "I AM THE TABLE"...
The only thing that destroyed this album was Lou Reed's vocals. I bet it would have been better without his vocals. He sounds like a drunk guy.
Probably the worst metal album ever. - AlphaQ
V 4 Comments
40
The Endless River - Pink Floyd

What? Though this album is mainly instrumentals, it shouldn't belong here
Not to everyone's taste, but I personally love it. Shouldn't be here...
I actually loved this album, but it's not everyone's choice of music. - Mumbizz01
Are you kidding the last Pink Floyd album is great - christangrant
V 1 Comment
PSearch List
Recommended Lists
Related Lists

Best Albums of All Time

Top Ten Classic Rock Albums of All Time

Best Rock Albums of All Time (Excluding Greatest Hits)

Most Overrated Hip-hop Albums of All Time

Best European Metal Albums of All Time
List StatsUpdated 18 Aug 2017
1,000 votes
215 listings
5 years, 157 days old

Top Remixes (32)

1. Lulu - Metallica
2. Kidz Bop
3. Pink Friday - Nicki Minaj

htoutlaws2012

1. Goblins - Tyler, the Creator
2. #newgoreorder - Borgore
3. The Click - AJR

DCfnaf

1. Epic - Blood on the Dance Floor
2. F** Wat They Talkin Bout - Tyga
3. Fortune - Chris Brown

AlphaDu
View All 32
Posts
Error Reporting
See a factual error in these listings? Report it
here
.