Worst Albums of All Time
The Contenders: Page 3
41
Disney Channel Play It Loud - Various Disney Artists

Wow. This is just. Wow. I hadn't heard this album, and I listened to it. That one song the other poster mentioned is one of the most pointless, generic, shallow songs I have ever heard. Every song on this album is a pile of trash that should be thrown off a mountain into the ground and burned in hell forever. That disgusting video for that Ross Lynch song just has him doing stupid dance moves and playing random guitar riffs that don't even go along with the song. The song has no structure or rhythm, no beat or anything. Lyrics are meaningless. The other songs are no good either. This is FAR worse than anything by One Direction or Justin Bieber (don't get me wrong, I don't like them at ALL either).
This is easily the worst album ever. It has the worst song of all time (I Got That Rock N'Roll by Ross Lynch), but it has many other terrible ones. Bella Thorne, Zendaya, Bridget Mendler, Selena Gomez, and other ones cannot sing. Disney, not every person on the globe can sing! But they don't care, as long as gullible kids keep buying their stuff, they will put any crap out there.

This pathetic excuse for an album proves that kids will listen to pretty much whatever rubbish the market spoon feeds to them. - therootbeer
It contains loads of awful artists such as Ross Lynch, Debby Ryan, Zendaya, and Dove Cameron. - Cartoonfan202
Disney SUUIIICCKS - AlphaQ
42
Montevallo - Sam Hunt

43
Abbey Road - The Beatles

Whoever put this here is evil
Overrated band clearly out of ideas and inspiration by this point. Side one is filled with children's nursery rhymes such as "Bing Bang Maxwell's Silver Hammer" and "I'd Like To Be Under the Sea in an Octopus's Garden". LOL. What a load! Side two is just a bunch of lame, half-arsed ideas poorly cobbled together as a "medley". Thank god Yoko Ono turned Lennon into a heroin addict and made him quit the band.
I'm losing faith in this site
2nd most overrated album of all time behind ok computer 3/10
44
Kidz Bop 21 - Kidz Bop Kidz

Anything by Kidz Bop is awful - christangrant
45
Up All Night - One Direction

Ugh. Don't even try looking this album up to see how bad it is... Anything by One Direction is crap. They are only popular because girls think they're good looking, if those guys looked like trolls, these girls would run away in horror. 90% of people would cut off their ears rather than this albums being the only noise they could listen to. It consists of annoying vocals rounds and the absolute cheesy, retched teenage pop mashed together with no real instruments and too-perfect stupid melodies with just useless noise. I hate this album almost as much as I love my favorite music...come on, it's not listenable for more than ten minutes. In fact it's torture to listen to this on repeat.
Yes, I was up all night in the hospital getting stitches after listening to this horrible train wreck.
V 1 Comment
46
The Pinkprint - Nicki Minaj
On Christmas of 2014, my sister bought me this crap thinking I liked it. Of course not wanting to hurt her feeling, I said thank you with the fakest smile plastered across my face. When all of the guest left I went up to my room and took the CD out and snapped it in half. A few weeks later my sister asked me if I listened to the whole album and how I liked it. I lied and told her it was awesome. She actually brought over her friend who is a fan of Nicki Minaj and her friend wanted to see what the cover of the album looked like. I lied to her and told her when I was taking the CD out of the CD play, it feel out my had on to the floor and I accidentally stepped on it. And guess what? SHE WENT OUT TWO DAYS LATER TO BY ME ANOTHER ONE!
All I can say is awful, awful, awful. - PositronWildhawk
Put against Relapse, this album would lose. It has its good songs, but Eminem up against Nicki Minaj? There's no fight. Even this versus *shudder* We Made You.
I liked this. Sort of. 6/10 is decent, I guess. - ProPanda
V 6 Comments
47
Prism - Katy Perry

Ridiculous amounts of cliches. So much that Gawker did an article on 224 of them.
This album is horrible. The only album that can possibly be worse than this is Teenage Dream. - TheMusicNerd
I admit that there was a few catchy songs here and there like International Smile. - JaysTop10List
The title of this list is worst albums, not best.
48
Metallica and Lou Reed - Lulu

Trash. Utter junk. Absolutely terrible. These simple phrases do not do this album justice when trying to describe just how terrible it is. Coming from two artists that are very iconic in Rock, this is a huge slap in the face. The guitar riffs are throwaway riffs you hear on an average demo tape. The drum beats drag, and don't fit a good majority of the time. Hetfield's backing vocals are out of place, and Reed's lead vocals don't even fit the picture. The lyrics can be unbearably stupid, and the album is just atrocious. One reviewer put it best. "If the Red Hot Chili Peppers acoustically covered the 12 worst Primus songs for Starbucks, it would still be (slightly) better than this." Have I made my point yet?
While many of the albums on this list have their fans, whether that is good or not, this one just doesn't. It is unanimously terrible. Metallica is good, Lou Reed is good, but like water and oil, they don't mix. It doesn't have a focus, Lou Reed's narration is lost in the metal, and the metal is lost on the vocals. Not to mention "I AM THE TABLE"...
The only thing that destroyed this album was Lou Reed's vocals. I bet it would have been better without his vocals. He sounds like a drunk guy.
Probably the worst metal album ever. - AlphaQ
V 4 Comments
49
Sgt. Pepper's Lonely Hearts Club Band (Soundtrack) - Various Artists

Why is this on the list? - Bigpickleman
Thriller musnt be on this list
50
Lukas Graham - Lukas Graham

51
Rebirth - Lil Wayne

Its like Wayne didn't know what he was going for here. Other than the excellent Drop The World, which was saved by Em, this was almost like a really bad rock-rap album. Like take Knockout, for example. It was absolutely terrible. The guitar line just gets stuck in your head, and what is Nicki Minaj even doing in the song? She adds nothing. I don't even like Wayne, but this was awful. I Am Not A Human Being Was wayy better.
How bad is this album? Well, just look up Lil Wayne playing the guitar on YouTube. That should tell you everything you need to know about it. - Zach808
52
Fan of a Fan - Chris Brown and Tyga

53
Doo-Wops & Hooligans - Bruno Mars

This is a good album it shouldn't be this high.
I accidentally clicked on this. - RalphBob
What a pile of garbage bruno mars' music is - Jiorl
V 3 Comments
54
Playing with Fire - Kevin Federline

This got 15% on Metacritic. I'm not sure if this is good because I haven't heard it yet. - AlphaQ
55
All the Right Reasons - Nickelback

Other albums on this list may be technically worse than this (other than the vocals, which are pretty much rock bottom), but they're at least entertaining failures. This album, however, is just flat-out boring. Aside from the laughably bad lyrics in "Rockstar", this album is bad, but not memorable in the slightest.
This was their best album though! They get too much hate in my opinion.
At least this is better than Sounding the Seventh Trumpet by A7X that has awful screams in it - christangrant
Overhated album I swear I'm going to make a new hastag
#StopHatingOnNickelback - christangrant
V 2 Comments
56
Chinese Democracy - Guns N' Roses

This album is not that bad! - malamJONES
Racist
57
Miley Cyrus and Her Dead Petz - Miley Cyrus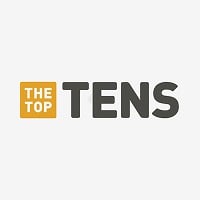 This makes every song on Bangerz sound like Grammy-winning hits! At least Bangerz had some okay songs like Adore You. Listening to Dooo It! once will make you want to throw yourself out a window. And it's the first song on the album. Wow. All it is is just Miley yelling about how she smokes pot and loves peace, and then yelling "do it! " a million times. It's a sorry excuse for music. The album is just as bad. At least she was kinda trying with Karen Don't Be Sad. Other than that, this album is an insult to music. It's not even music. It's trash. Don't listen to this sad excuse for an album. You won't regret it. 0/10 - UltimateCraig
This ahould be number 1. It is the worst album Ever. It is so bad I cannot even describe how bad it is. It's so bad you have to listen to it first to say it is so bad you cannot even describe how bad it is.
You think that Bangerz is a terrible album? Well, wait until you hear THIS. - DCfnaf
Humble was ME only good song because Kendrick saved it and Humble was the weakest. Basically the best and worst stuff combined. - AlphaQ
Bangerz was a nice album, this one was not. - DaisyandRosalina
V 1 Comment
58
St. Anger - Metallica

To be honest this album was ok yes the drums sound like a trash can but this isn't the only album with that problem Curb by Nickelback has that to but that wasn't a bad album and it kind of works her as it makes this album seem more raw which is what they were going for - christangrant
Absolute trash.
Come on! This album isn't that bad - DoroExploro13
Ughh! Worst album by a great band!
59
Heavenly Christmas - Jackie Evancho

60
Sweet Talker - Jessie J

A horrid horrid ear annoyance
Yuck. My ears are crying listening to this toilet wash
PSearch List
Recommended Lists
Related Lists

Best Albums of All Time

Top Ten Classic Rock Albums of All Time

Best Rock Albums of All Time (Excluding Greatest Hits)

Most Overrated Hip-hop Albums of All Time

Best European Metal Albums of All Time
List StatsUpdated 21 Aug 2017
1,000 votes
216 listings
5 years, 160 days old

Top Remixes (32)

1. Lulu - Metallica
2. Kidz Bop
3. Pink Friday - Nicki Minaj

htoutlaws2012

1. Epic - Blood on the Dance Floor
2. F** Wat They Talkin Bout - Tyga
3. Fortune - Chris Brown

AlphaDu

1. My World - Justin Bieber
2. Chinese Democracy - Guns N' Roses
3. Lulu - Metallica

05yusuf09
View All 32
Posts
Error Reporting
See a factual error in these listings? Report it
here
.