Top 10 Worst American Idol Finalists
This is just people that didn't deserve top 12 or 13.
The Top Ten
1
Carrie Underwood, First Place, Season 4
Boring. All she can sing about are cheaters, Jesus, and cowboys. Rinse and repeat, and suckers are born every minute. And does she have to "scream," whether referring to her "singing" or her condescending attitude towards strangers.
I like Carrie Underwood but she is nowhere as good as Kelly Clarkson.
My god is she horrible!
2
Sanjaya Malakar, 9th Place, Season 6
His mohawk and screechy voice just added the laughs for the already horrible season of American idol season 6. His memorable performances his pickup lines just made him stupid. And I think the girl that was crying was crying because she heard some thing that horrible. BAD SANJAYA YOU MAKE LITTLE GIRLS CRY SHAME ON YOU!.
Actually he got 7th place, just to be accurate.
Lame lust here. You can do better AI fans.
I have to agree! Sanjaya is the worst American Idol finalist ever! there were better people than him that didn't make it as far as him. Even his sister was better than him.
3
Kellie Pickler, 6th Place, Season 5
Is Europe a country? ARE YOU KIDDING ME
4 David Archuleta, 2nd Place, Season 7
5 Chris Daughtry, 4th Place, Season 5
6 Jason Castro, 4th Place, Season 7
7
Kelly Clarkson, Winner, Season 1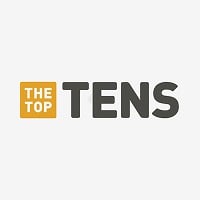 Kelly Brianne Clarkson is an American singer, songwriter and children's book author. She rose to fame in 2002 after winning the inaugural season of the television series American Idol, which earned her a record deal with RCA Records. Clarkson's debut single, "A Moment Like This", topped the US Billboard ...read more.
Honestly her music is utter crap.
Disgusting pedo!
Is this a joke?
Kelly is amazing. She has sould millions of albums
8
Kristy Lee Cook, 7th Place, Season 7
I had hopes for her but when she did eight days a week I thought she was joking. her yodeling and screeching and country accent ruined a great Beatles song and she did terrible from there until the week she left the week she left she did good
She has a horrible accent and she thinks she's Carrie Underwood!
Kristy Lee Cook is dumb sometimes but I love her music and voice!
She has past ties to K groups. Enough said.
9
Naima Adedapo, 10th Place, Season 10
Naima how did she even make the auditions. She is so bad I can't even give her effort. She did terrible. How did she get in instead of kendra. And the fact that it wasn't paul and naima that got evicted on double eviction night shocked me. What HOW DID THIA GET THE BOOT. I'm sorry but naima was just horrible sorry just bad.
She is a very good singer, personality and stuff but I still don't think that she could do something huge in the music industry.
10
Adam Lambert, 2nd Place, Season 8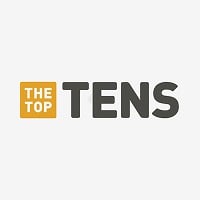 Adam Mitchel Lambert is an American singer, songwriter and stage actor. Since 2009, he has sold over 2.5 million albums and 5 million singles worldwide.
If he is a "singer", then I am the king of the world and Norway is under anarchy.

No, no, no he is a screamer.

And he is not a real rocker. In fact, he is a testament to how music has regressed. First, look at the "For Your Entertainment" cover (it's campy and therefore unacceptable) and compare it to any album from, say, 1995 (more modern music). Adam is just lucky to be a little famous, and if he debuted around 1995, he would only sell 500 copies of his album and people would heckle the crap out of him for the short time he comes up on stage. TRUTH

Kids (and delusional housewives), listen to REAL music!
Adam has been the frontman for Queen for the past five years. Queen is legendary rock band. He's an amazing performer. Hitting high notes isn't screaming. He has an incredible vocal range. He is a rock star!
Adam Lambert was awesome! he should've won! I like Kris Allen but Adam was better,
He ain't rock and roll. Bruce Springsteen, R.E.M., Rolling Stones, Pearl Jam, Led Zeppelin, and U2. Now that's rock and roll. Rock God my foot!
The Contenders
11
Jessica Sanchez, 2nd Place, Season 11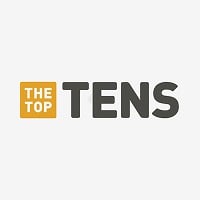 Why is she in 2nd place? She should've won! You suck!
Yes! , No wonder why idol lost so many views hahaa bloody racist voters
Jessica sanchez is one of the best finalists ever. How could she be in 3rd. She was always had consistant performances.
12
Taylor Hicks Winner Season 5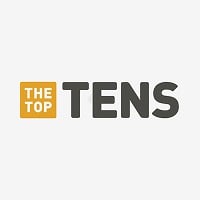 Seriously? How did this guy win?. it was a major shocker when chris daugtry and katherine mcphee were up against each other in my opinion they did the best that night while taylor and elliot did a horrible job. I looked at all winner auditions and taylor was the only idol winner to get a no from a judge in the audition process. season 5 sucked nevertheless and him winning made it worse
I think we all know that Katherine should have won instead of him.
How in the hell did he win? He was god-awful.
Awful. Just Awful.
That season sucked (except for Daughtry) and Taylor winning was just the icing on the bland, dry cake. Gross.
13
Haley Reinhart, 3rd Place, Season 10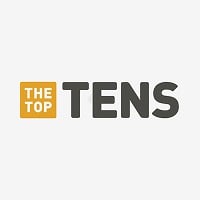 Haley Elizabeth Reinhart is an American singer, songwriter, and voice actress from Wheeling, Illinois, a suburb of Chicago.
Now to all the haley fans I love haley I liked her fun bubbly attitude. But her performances like blue, benny and the jets, and call me just made me think man she growls way too much. She had a sexy growl but man she was too much the night pia was shockingly evicted I thought how did she not get into that bottom 3 that night I thought it would be jacob, stefano and haley in the bottom 3 and stefano would have left. I admit there was some performances that I actually liked from her like rhiannon, house of the rising sun, you and i, and rolling in the deep. Those performances were performances that didn't have her sounding like two cats fighting. But in the end I think she deserved her third place.
Haley was so overrated. Pia Toscano should've been in the top 3 instead she was much better than Haley!
14
Tim Urban 7th Place Season 9
Again another person that did not deserve top 12 it should have been lily and kaitlyn in top 12 instead of paige and tim. Tim was basically the justin bieber of the contest. He cracked his smile, made the girls scream and made his ugly ass troll faces in the bottom 3. His performances were horrible. Tim urban is a good singer but man he was horrible on American idol
He's a good looking guy but he can't sing.
15
Megan Joy Corkey 9th Place Season 8
This girl was the joke of season 8. when megan joy corkey got in the final 12 I thought I was watching a comedy movie. her screechy preformance with rocking robin just made me burst out laughing. but what got me pissed off was when she was saved over jasmine murray. I didn't like jasmine until she belted out ill be there. the judges praised her and the audience liked her. when it came down to her and megan I thought easy result megans getting the boot tonight. shocker! She got saved over jasmine. and she did horrible screechy preformances until she was finally FINALLY booted off the show
I used to hate Megan Joy but her voice has gotten much better since she has released her own album and songs
16
Phillip Phillips, Season 11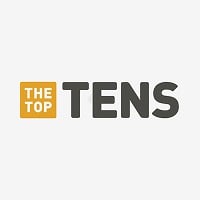 Phillip LaDon Phillips Jr. is an American singer, songwriter and musician who won the eleventh season of American Idol on May 23, 2012. His coronation song, "Home," released after his win, became the best selling of all coronation songs.
He is amazing
No just no
17
Scotty McCreery, Winner, Season 10
Wrong wrong wrong
18
Paige Miles, 11th Place, Season 9
She can barely sing!
Don't even get me started on her. she was a horrible singer. and it makes me mad that she got in instead of katelyn epperly or lily scott just rigged. she did terrible each preformance and she made me push mute on my remote each time. EVEN WORSE. SHE LIVES IN MY HOMETOWN.
19
Anoop Desai 7th Place Season 8
Anoop was the Egyptian guy who made the record of having a top 13 on American idol. but really I couldn't stand anoop. he seemed nice but its not a popularity contest. he was a good singer but he put too much into his preformances which made it seem fake. sorry but he shouldn't have gotten in
Anoop is Indian. Not Egyptian!
20
Jeremy Rosado, 13th, Season 11
He has a great personality, but I didn't like his voice. I admire him as a person though.
21
Kris Allen, Winner, Season 8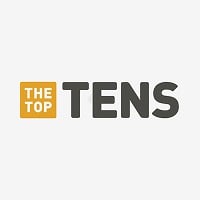 Kristopher Neil Allen is an American singer and songwriter from Conway, Arkansas, and the winner of the eighth season of American Idol.Prior to Idol, he self-released a 2007 album entitled Brand New Shoes.Allen's Idol coronation song, "No Boundaries" and his version of "Heartless" both charted within ...read more.
Lambert should've won.
Wrong
Boring, forgettable,and uninteresting. Still trying to figure it out all these years later. The problem is he keeps making the same kind of song. His core fan base thinks everything he does is the best thing they ever heard. The problem is that by listening to them he never changes it up. Maybe he should listen to those who don't find his music "the best thing they ever heard." He might learn something. After all isn't the whole point to continue to grow your fan base. By continuing to try to appeal to the "die hards" he's not stepping outside the box.

But maybe he's happy doing what he's doing -- playing small venues with the same people over and over in the audience, opening for other acts, etc.
22
Caleb Johnson, Winner, Season 13
Hope you are enjoying your 15 minutes of fame, "retard."
American idol is losing touch, I tell you
The most pathetic season, the most pathetic winner.
Horrible attitude and a horrible person. His "my fans are retards" comment should have gotten him removed.
23
Chikeze Eze 10th Place Season 7
How did chikeze eze get in over danny noriega? Like what danny has sass class ad he sang like an angel and this ruben studdard wanna be got in instead of danny like wow that's just embarassing. don't get me wrong he had some good preformances but man his top 12 preformances were easy to forget.
24
Shannon Magrane, 11th Place, Season 11
What? Are you kidding me? Why do you hate Shannon Magrane? She got eliminated too early, and she has an AMAZING voice! If you had a chance to know her, you couldn't judge her.
25
Erika Van Pelt, 10th Place, Season 11
I love Erika, she is awesome and she was my favorite from Season 11. Her rock edge was something different, something that this competition really needs. The only "bad" or "horrible" thing about her is the fact that she didn't make it very far.
26
Lauren Alaina, 2nd Place, Season 10
Poor performances and terrible accent.
27
Anthony Federov, 4th Place, Season 4
He had no business getting that far when Constantine and Anwar Robinson were far better than him
28
Stefano Langone, Season 10
He was only picked because J-Lo thought he was cute. He did a horrible bruno mars performance, and made it far because of oily faced teenage girls.
29
Lee DeWyze, Winner, Season 9
Crystal outperformed him badly, it was not even close.
30 CJ Harris, 6th Place, Season 13
31 Ace Young, 7th Place, Season 5
32 Constantine Maroulis, 6th Place, Season 4
33
Lazaro Arbos, Season 12
Lazaro was actually good. I hated how people compared him to Sanjaya. Sanjaya is a moron!
34
David Cook, Winner, Season 7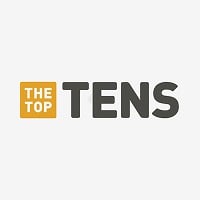 David Roland Cook is an American rock singer-songwriter, who rose to fame after winning the seventh season of American Idol in 2008.
The wrong Cook won
35 Rayvon Owen, Season 14
BAdd New Item