Top Ten Worst Amusement Parks
ReakMayhem
The Top Ten
1
Mt. Olympus (USA)
Bad rides, terrible staff, and extremely dirty. - ReakMayhem
Nothing but go karts
HORRIBLE PLACE
EVEYONE WHO COMMENTED ON OR VOTED FOR THESE THEME PARKS HATE THEME PARKS!
2
La Ronde (Canada)
Definitely the worst Six Flags park by how terrible the efficiency is. - ReakMayhem
Six flags is better in America.
3
Fuji-Q Highland (Japan)
Possibly the worst run park in the world. - ReakMayhem
THIS PARK IS AMAZING! It has the BEST RIDES! WHY is this ON THE LIST!?!
4
Beijing Shijingshan Amusement Park (China)
A lot of bad rides and the park is very rundown. - ReakMayhem
Bad
5
Six Flags America (USA)
I Knew This Would Be Here - JPK
Rides are always broke
The worst Six Flags park in the U.S. because of lazy reliability and nasty staff. - ReakMayhem
This Is The Worst Six Flags Park
It's Nothing But Thugs,Fights,And No Good Manners To Be Found

Respect My Opinion Six Flags America Defenders
6
Conneaut Lake Park (USA)
A park waiting to collapse any second now. - ReakMayhem
7
Six Flags Magic Mountain (USA)
Even though the park has the most coasters anywhere, its efficiency is very poor. - ReakMayhem
I disagree this place is great. And do you know why its not efficient? Because it's amazing
Very Overrated
8
Uncle Bernie's (USA)
One of the definitions of rundown. - ReakMayhem
9
Action Park (USA)
Alton Towers is safer and that's had more accidents.
A bunch of people got hurt/died there. It's now called Mountain Creek Waterpark. I'm from Philadelphia and I go to NJ a lot but I've never been here so I think they have improved their safety since then.
Oh call me a chicken.
I'm glad they closed it down for good, because there were too many reports of injuries there. - JoeBoi
V 2 Comments
10
Seaworld Orlando (USA)
Seaworld is known for treating injured sea life and releasing them back into the wild. So all you PETA supporters need to get a life. - railfan99
Seaworld is just cruel and keeps the animals help captive, it's kidnapping them and torturing them.
They abuse the animals! It should be number one.
THIS SHOULD BE FIRST! THOSE ANIMALS ARE SLOWLY DYING! SHUT DOWN SEAWORLD! - RedTheGremlin
V 3 Comments
The Contenders
11
Ark Encounter (USA)
A man who was 600 years old with his family, he could build a wooden ark, could get every animal on the planet onto the wooden ark. No. Just stick to the ark fun houses. Oh wait most of them closed.
The Ark must be destroyed, maybe with fire! Burn it see Ken Ham in tears, his poor boat is gone forever.
Uh yeah I'll stick to Kentucky Kingdom when ever I travel down to Kentucky thank you.
Oh forgot Frontierland, Morecambe but the theme park was demolished in 2010 so its gone or they moved the Ark to some unknown theme park.
V 2 Comments
12
Castles n' Coasters (USA)
The operations aren't very good. Patriot and Desert Storm (and the rest of the rides) are just trash but Sky Diver is a decently intense Intamin drop tower. Overall my personal least favorite park that I've been to but has an awesome mini golf course and some good theming and scenery.
Mediocre ride selection with some bad running. - ReakMayhem
13
Hersheypark (USA)
WHY IS THIS ON THE LIST?
Worst Operations of any major U.S. park. Jimmy is the worst employee at any theme park ever.
It's fancy and all,
but its stupid! There's to much people and in the water park you have a time limit!
Why the hell Do you need a stupid time limit!
I HAVE BEEN TO HERSHEY PARK SEVERAL TIMES I NEVER HAD ANY PROBLEMS THERE, EXCEPT THE FOOD IS VERY EXPENSIVE, THEY NEED TO LOWER THERE PRICES. WHEN THERE ARE BIG FAMILYS IT COULD RUN INTO a lot OF MONEY. BUT I STILL ENJOY GOING THERE.
14
Linnanmäki
Old
Too boring
I agree
15
Blackpool Pleasure Beach (UK)
It was brilliant. But what have they done? The Nickelodeon Land? Did you know they have got Dora and Diego rides. They have got rid of the Zipper Dipper and put it in the Nickelodeon land as a completely different ride. Ok we have still got the Big One. Do you remember The Greatest Show On Earth? They got rid of it. The Fun House it went on fire. They got rid of Noah's Ark which was also a Fun House. Fairgrounds are supposed to have Fun Houses, 1001 Troubles and The Haunted Swing (Remember the Mirror Maze), they got rid of the cableway.
They have still got one of the oldest rides River Caves which was built in 1905. But they shouldn't have got rid of the cableway.
They got rid of a lot of classic rides.
16
Cedar Point (Sandusky, OH)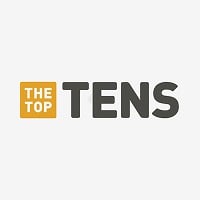 THEY KILLED GEUGA LAKE! THEY RUINED GOOD PARKS LIKE KING'S ISLAND AND KNOTT'S BERRY FARM! Cedar Point doesn't deserve to stay open after all of the greedy things they did. At least Disney is honest.
No wonder why it's so low it's in fact one of the best parks the whole world get this of the list now!
Park is way to overrated Magic Mountain is better.
Best Park on the planet
17 Lakemont Park (USA)
18
The Holy Land Experience (USA)
Seen pictures it looks like some mad man who is supposed to be Jesus with his crucifix. Its just the update of Holyland USA where everything is derelict. What's with all the religious amusement parks in America. The first one was Holyland USA, Then The Holy Loy Experience and Ark Encounter.
Why are amusement parkd religious? 🤦‍♀
"Hey kids let's learn the Bible on a roller coaster! "
Smh
19
Gulliver's Kingdom (Japan)
If you are between the ages of 3 to 13 go to the real Gulliver's Kingdom which opened in 1978 it is the first Gulliver's theme park and is in Matlock Bath, Derbyshire England. The park was originally created by Ray Phillips as a model village for his young children to enjoy. They have Gulliver's theme parks around different parts of Britain.
This has done more than the Japan one, they do things from decades even the infamous Dora The Explorer now its Nerf.
Oh, Ok its not around now but it was built around a wrong area.
20
Walt Disney World (USA)
Place isn't bad by any means. Though the only thing I would complain about is the outrageous expensive pricing for everything there.
I know someone who went to disney world and they caught mickey mouse smoking weed. Then mickey chased them. Donald duck and minnie beat the poor kid up too. How horrible and disgusting.
Disney world is amazing
In the bathrooms there was PERIOD BLOOD EVERYWHERE! I saw an ant too. There was also a giant spider on the wall. Someone put their bloody ass tampon on the sink too. That person also saw a dead fish on the floor. And a dead daddy longlegs. Wow disney was so cruel. Then mickey,donald,and Minnie beat her up. How sad and disgusting.
V 2 Comments
21 Land of Make Believe (USA)
22
Holy Land (USA)
Some guy bought it and is rebuilding it. But the original amusement park is abandoned and derelict. Since the 80s. They have headless statues.
Hello Jesus!
23
Six Flags Great Adventure (Jackson, NJ)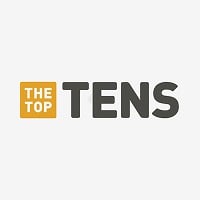 TAKE THIS OFF THE LIST! >:(
24
Busch Gardens Tampa (USA)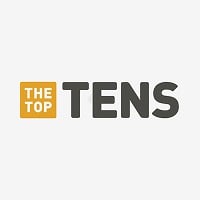 If you went to Busch Gardens about 14 years ago, you could say it was a great park. now it is not. - railfan99
25 South of the Border (South Carolina)
26
Disneyland (USA)
Disneyland is amazing
Too many baby rides
Lots of bitchy kids
27 Dreamworld (Aus)
28
Knotts Berry Farm (Buena Park, CA)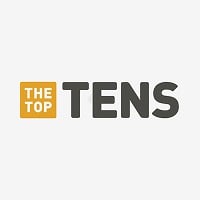 Awful food and useless rides.
29
SeaWorld San Diego (USA)
SeaWorld must be stopped
30 M&D's (Scotland)
31
Universal Orlando (USA)
Theming is based off stupid, gross things like Despicable Me, and Terminator. And they are always picking on Disney. And plus the rides aren't really that great, like the Harry Potter ride is basically just a giant screen.
32
Sesame Place (USA)
This is for preschoolers!
I do like this theme park BUT DOES ELMO HAVE TO BE EVERYWHERE?
33
Wet N Wild Sydney (Australia)
It has too many flat surfaces that feel like a hot metal plate that gave my friend splinter with no shade the rides are all the same the wave pool is small with no excitement and to me over price for a water bottle is 12.00$
and it cost money to refuel water in a water bottle so it really over price
34
Canada's Wonderland (Canada)
ITS AWESOME
BAdd New Item