Top 10 Worst Animated Movies of the 2010s that Were Released in Theaters
The Top Ten
1
Norm of the North

This movie is so stupid and boring.
Screw you, Rob Schneider!
Was there any doubt? Rob Schneider is the main character of your this thing. It is not a movie this thing is a abomination against man kind. I don't care. I would rather actually there being an movie where laptops come to life and to see two other sequels. BLECH.
When will this hate stop? - darthvadern
2
Ice Age: Collision Course

Blue sky kind of just gave up with this franchise, not even the antics of Scrat could save this travesty. - egnomac
Blue sky was having an ok period. Ruined by this other abomination. This is probably the worst Blue Sky movie. NO ICE AGE 6. The only one who is funny now is Scrat. End it if you're putting out this kind of quality NOW.
3
Strange Magic

Answer to the comment below: The movie's from George Lucas
First of all, this worst animation than NORM OF THE NORTH! (or polarcrap) this whoever made this is extremely stupid. It is ugly and makes me want to throw my T.V. out of the window. This is horrific animation and has nothing good about the movie.
4
Legends of Oz: Dorothy's Return

Destroys the classic.. - LemonComputer
Terrible. Why didn't they just make Return to Oz and be done with it? It is very very very bad. I hate it when believe or not, one that could be called the best of all time is rehashed again and again and again. It is boring and uneeded.
5
Planes

Yeah, ripping off cars. Is there now a cars cinematic universe? I hate cars and planes (the movies) and it is not funny and extremely lazy by Disney luckily they did put out Frozen and Big Hero 6 in 2013 and 2014.
6
Free Birds

What a way to not make a name of your animation company. It did have potential. The jokes are obxinous half the time. In fact. the reason is not higher is that they were all hyped for the Book of Life (a very good movie) but this is an obxinous movie.
7
Hoodwinked Too! Hood vs. Evil

8
The Emoji Movie

Probably not as bad as its been said. Just a strange idea.
It will get there. I made the list before this came out
Needs to be number one - VideoGamefan5
sucks - PeeledBanana
9
Ratchet & Clank

10
The Smurfs

Yeah I hate this trash. A trash upon reason. no one is trying. They are not enchuastic they are bored and there for the money. The Smurfs look like abominations. The only good thing is actually the actor of gargamel is the ONLY ONE ACTUALLY TRYING.
Not animated, I don't get why this is considered an animated movie, - VideoGamefan5
The Contenders
11
Cars 2

What a mishap. From Toy Story 3 to THIS. Cars is now MI ok. BUT WHY DID THE FIRST ONE EVEN EXIST!?! /1/!? I hate this movie and many people do.
Woah woah woah! If the first one never existed, then one of my favorite rides at Disney California Adventure wouldn't exist. - MegaSoulhero
I'm surprised John Lasseter still has a job after making this movie - MegaSoulhero
12
The Angry Birds Movie

13
The Wild Life

3 animated movies from 2016 make the top 5. How did any of these make it to theatres?!?!?!? Its animation is lazy. It is so forgettable. I cannot remember a thing about this movie. It is boring and of the scale tedious.
14
Home

15
Zootopia

It wasn't that great! People only love and defend it because of political correctness.
Of course someone is trying to continue the Great Zootopia Controversy.
This movie's REALLY awful! - darthvadern
16
Escape From Planet Earth

This is one big mess. A MASSIVE MESS. So many things are going on it is a massive mess. It is also unfunny. Very unfunny indeed.
17
Teen Titans Go! to the Movies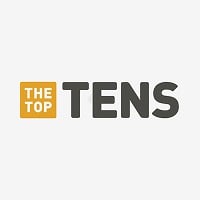 I added this because I noticed it wasn't on here. Enjoy!
What? You're putting an animated movie based on a cartoon on this list? This movie sucked. And the jokes are so childish. But for the hell of if, let's just keep this movie on this list. This movie right here was just horrible. Probably the worst cartoon movie ever. I hate every single bad Cartoon Network show. The Problem Solverz and the Secret Mountain Fort Awesome sucked and Teen Titans GO!, the show itself sucked. The only stuff I like are the episodes that turned out to be good. You can make a good episode from a bad cartoon. Well, some of them are okay but they're better than this piece of crap movie. Well, making a movie for a bad cartoon is not good at all, it's just horrendous, so yeah.
18
The Boss Baby

Neutral - PeeledBanana
19
The Secret Life of Pets

20
Foodfight!

This wasn't released in theaters so I don't know why it's here.
21
Alpha and Omega

This movie is a blatant copy of Open Season and is pretty much worse in every way.
22
Ralph Breaks the Internet

BAdd New Item
Related Lists

Best Movies Released in Theaters in May

Top 10 Movies that Were Pulled from Theaters

Animated Movies We Wish Would Come Back to Theaters

Best Crime Movies and Thrillers That Were Released Before 1970

Most Underrated English Language Movies that Were Released Before 1970
List Stats
22 listings
2 years, 160 days old

Top Remixes

1. Norm of the North
2. Planes
3. Legends of Oz: Dorothy's Return

egnomac

1. Free Birds
2. Strange Magic
3. Ratchet & Clank

iliekpiez
Error Reporting
See a factual error in these listings? Report it
here
.