Worst Animated Movies Released in Theaters
VideoGamefan5 The Worst Animated Features That Were Able To Hit The Cinema
The Top Ten
1
Cars
What is this doing at number one? - VideoGamefan5
2
Norm of the North
Worst movie ever made!
How is this not number 1?
This polar bear is not funny and this movie should make its way to the trash can. - EpicJake
Did grown people make this this? Is this a work they should be proud of?
3
Ice Age: Collision Course
Wow! Just wow! I've never though that I would react negatively to an Ice Age movie, but this pushed my big button big time! The only things that save this movie from being horrendous is the animation and the voice acting. That's it! The story is boring, the humor is atrocious, and the characters have been butchered horribly! This just shows that Ice Age needs to die! This sequel only exists for money and this movie is useless that it doesn't need to exist! If you want this franchise to die, then avoid this movie!
Burn it send it to hell. - egnomac
Unfunny Crap - VideoGamefan5
4
The Nut Job

Generic Trash - VideoGamefan5
5
Space Chimps

This Movie Is The Most Retarded Thing I've Ever Seen - VideoGamefan5
6
Eight Crazy Nights

Great animation, also: the person above is stupid.
Adam Sandler, I have had enough of hearing Whitey's voice.
7
The Wild

This Is The Blandest Dullest Crap I've Watched - VideoGamefan5
This was a blatant and plain awful rip-off of Dreamwork's Madagascar, but what's even more shameful is that it was made by Disney; one of the top animation companies in the entire world!

Guess this makes up for when Dreamworks ripped off "A Bug's Life" by making "Antz". - Fortifier
Even though they both came out the same year, ants came before a bug's life so DreamWorks didn't rip off Disney. - Trollsfan536
8
Hoodwinked Too! Hood vs. Evil

Look At This Piece Of Crap, You'll See It Sucks Badly - VideoGamefan5
9
Free Birds

Why Did Kids Like This Again? - VideoGamefan5
10
Home on the Range

Retarded Movie - VideoGamefan5
The Contenders
11
Happily N'Ever After

12
Escape from Planet Earth

I've only seen part of this. It was generic and forgettable.
Why Did I Used To Like This? - VideoGamefan5
13
Strange Magic

A Horrible Piece Of Trash Released In The Beginning Of 2015 - VideoGamefan5
14
Frozen

This movie is a lot lower on the list than I expected. - EpicJake
15
Chicken Little

16
Delgo

17
Doogal

I was with you for most of the list, other than Ratchet & Clank. But how dare you diss on Doogle! - Sojournes2112
Because you have obviously never heard of The Magic Roundabout. It's a French/British T.V. Show originally came out 1965-1977) It was even shown in America on Nickelodeon 1979-1991. His name is Dougal not Doogal. They made a film in 1972 called Dougal and The Blue Cat. I wasn't even born then and I knew what it was before The Magic Roundabout 2005 movie came out. They changed the cast it was Robbie Williams, Kylie Minogue, Tom Baker, Jim Broadbent, Joanna Lumley, Ian McKellen, Bill Nighy, Ray Winstone and Lee Evans. Changed the whole movie fart jokes, pop culture, moose talked, a narrator.
18
The Lorax

Anyone Who Hates This Movie Will Get Beat Up because Its MLG - VideoGamefan5
19
Adam Sandler's Eight Crazy Nights

20
Zootopia

Should Be Number One
I KNOW about The Message(TM). I also know the plot is lame, the characters are one-dimensional, and I've seen less pop culture references in a "Family Guy" episode.
21
Ratchet & Clank

22
Shrek Forever After

23
Mars Needs Moms

Horrible - micahisthebest
24
Shark Tale

25
A Troll in Central Park

26
Monsters University

This movie was a punishment for liking Monsters Inc - schnippernyc
27
Barnyard

28
Watership Down

How was this movie even for kids?
29
Rock Dog

30
Cars 2

31
Hercules

32
Space Chimps 2: Zartog Strikes Back

33
Alpha & Omega

34
The Emoji Movie
It wouldn't surprise me if this rockets to the top of the list the day it comes out. - Entranced98
35
The Wild Life

36
The Lion King

37
The Angry Birds Movie

38
The Secret Life of Pets

39
Sing

40
Minions

41
Despicable Me 3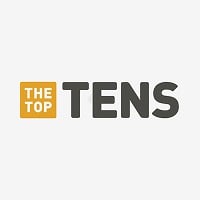 42 My Little Pony: The Movie
43 The Nut Job 2
44
Rainbow Brite and the Star Stealer

45
The Penguins of Madagascar

46
The Plague Dogs

47
Ice Age: Continental Drift

48
The Pirates Who Don't Do Anything: A Veggietales Movie

This is a bad movie.

I've always hated VeggieTales.

Even the show which I used to watch.
49
Ralph Breaks the Internet

BAdd New Item