Worst Animated Movies of All Time
The Top Ten
1
Foodfight!

Dear god... I think this movie should be number 1 on this list! Let me start about how my dad got this terrible movie from work from this guy who sells dvds for $5.00, and my dad decided to buy Foodfight!. The first thing I saw was the poster for it, my first words were..."This looks stupid! " But what kinda made up for it was the animation on the POSTER but when my brother plopped this movie into the cd player I came downstairs halfway through the movie and the first thing what I thought was terrible about this movie is the terrible animation. After I started researching about how other people thought of it and I can see people, including me really hate it and one of the reasons people hated it was for the animation then, I kept reading, this piece of crap movie cost $65,000,000 dollars to make! But here is the reason why. The movie got stolen and they had to remake it and I don't know why they just should've gave up this. So, as I was saying, this movie has the most ...more
If you're able to pass this piece of crap up, I'll give you the next 5 minutes to look up any videos on Google showcasing it.

...

Time is up. I know. Just might be the worst form of animation you have ever seen in your entire life. And not only is this one of the worst, if not, the worst animated film to ever exist in the history of cinema, it's one of the most expensive, and was said that a budget 65,000,000$ went into making it. I mean, Christ! That's more than Toy Story, and The Lion King, and The Night Before Christmas. The only questions that remain is where did those 65,000,000$ go? Was this a total joke? Why was Foodfight! , ever made? Well I don't think those questions wouldn't stop a full decade in making this load of bull. No, seriously. This movie took 10 years in the making, due to someone stealing the footage...
I can't justify enough.
Too bad this thief didn't stop a full 10 years for this piece of crap to be made. Believe me, I don't even go into ...more
"Foodfight" isn't just a bad animated movie. It's a legendary disaster that has to be seen to be believed. Sure, the film-makers were clearly ambitious when designing the movie, but they made every single wrong decision you can possibly make when putting it together. From its horrendous animation to its extraordinarily unfunny and often child-unfriendly humour to its worthless story and charmless characters, Foodfight sinks to depths lower than any other family films have ever sunk to. It's so nauseatingly misguided that it makes the terrible "Shark Tale" look like "Toy Story 2". And unlike bad movies like "The Cat In The Hat" (the Mike Myers film) and "The Room" it's not a so-bad-it's-good movie. Those two movies and more were daft, quotable and just plain fun because they sucked, but Foodfight is a horrifying experience with no redeeming qualities whatsoever. Watch it once to see how bad it is, and never go back. And please don't buy it as a joke.
Welcome to How to Make the Worst Movie of All Time! Here we will demonstrate everything you should do to assure your audience is running from their seats, screaming in terror.

1. Begin by making your backgrounds as blurry and block-like as possible. Audience members should have no idea what they're actually meant to be looking at.

2. If you're not constantly moving the camera, there's clearly something wrong with you. Even in a still shot, make sure you're continually zooming and moving the camera in and out and side to side. You should be striving to give your audience motion sickness.

3. Make sure the shade of your environment is that special puke color to make the audience envision the great metropolitan sewerage system while they're watching your cinematic train wreck.

4. Assure the camera is jerky, and I mean REALLY jerky! It should give your audience the thought that their screen is broken.

5. Make sure your characters look as dead-eyed and ...more
2
Where the Dead Go to Die

The fact that Frozen is number 3 and this is 22 really baffles me.
Words really can't describe how terrible this abomination of a movie is. As a matter of fact, it's so bad that it doesn't even deserve to be #1 on the Worst Animated Movies of All Time list. It deserves to be sent straight to hell and never brought back. If you want something that will legitimately scar you for life... I'm talking about on levels of your first time watching Boku no Pico and 2 Girls One Cup, then this is the film for you. The creators did probably every wrong thing you could do to an animated film.

Step 1: A dumb title. "Where the Dead Go to Die". Good to see that the creator of this garbage made it past the 2nd grade.

Step 2: Bad animation. This is a horror film, but the animation itself is probably enough to scare the hell out of you. It's worse than Foodfight!'s animation.

Step 3: Crappy voice acting; probably the worst form of voice acting I've ever heard, and I've heard a lot of it before. It has to be heard for you to really ...more
I cannot describe in words how awful this "film" is.
This is much, much worse than 2 Girls 1 Cup and 1 Man 1 Jar combined. You'd have to see it to believe what I said. The creator admitted he was high on drugs while writing this film.
3
The Emoji Movie

Where do I begin? The designs are horrendous, it's ridiculously boring and unfunny and the characters are so bland and unlikable. This might as well be called the cliche movie because that's what it is; a pile of cliches taken from better movies. But one thing that bugs is the premise. Everyone talks about how it's ripping of wreck it Ralph and inside out and the Lego movie, and they're right. But this movie does it in the worst way possible. I mean, let's get into the mind of a kid for a second. Doesn't every kid imagine what their toys do when they aren't around? Don't a lot of kids think that characters from movies and games have their own lives? Doesn't everyone, kid or not, imagine what's going on in someone else's head or how it works? Yes. Admit it, you all thought of these things at one point. I certainly did. But who the heck imagines what emojis do? No one! Why would we? It doesn't make sense!
I hate this movie because this movie replaced a Popeye movie they released the trailer but the trailer looked really good but no they had to make this
Sony at it's worst. I saw an ad for this movie saved on to my dvd of "The Star" and I ran out of the room screaming "Nope! "
I think this is a good movie, I wish it was so much better than Norm of the North instead of just barely.
4
Norm of the North

It's a Rob Schneider movie what do any of us expect from him
Really? Dumbo, Mulan, Inside Out and Treasure Planet are closer to the list than this? *sigh*
It's funny, because usually when a movie gets released, there are a bunch of flame wars about whether it's good or not. But when this movie came out, everyone agreed that it was terrible.
Everyone: Norm of the North is WORST animated movie ever.
Autors of this movie: Let's do Norm of the North 2 and 3.
Me: - _- Seriously?!
5
Titanic: The Legend Goes On

This movie is such a slap to the face to all of the people who died on the Titanic. It's a rip-off of almost every disney movie ever made and has so much subplots it's hard to keep track. They also re-use animation all the time also. And one more thing, A RAPPING DOG?! SERIOUSLY?! Not only is the rap totally atrocious, rap didn't even exist until almost 70 years later! Even though this is a really bad movie, another animation company from the same country this monster came from made a Titanic movie that's 100 times worse than this one and also made a sequel to that one that is a million times worse than the other one.
A bunch of Disney/Don Bluth rip-off characters go on the Titanic and there's a rapping dog even though this took place over 50 years before rap existed. However, the other Italian animated Titanic film that came out a year before this one is even worse, more disrespectful and should swap places with this one. It said nobody died on the Titanic while this one at least had the sense to imply people died!
It's never even explained where the rapping dog came from in the first place! WHERE DID THE RAPPING DOG COME FROM?! Never explained. It's just a movie about the titanic but with a rapping dog. That's it! Yes there are Mexican mice in it but even that seems pretty plausible and they just threw in a rapping dog for no reason and we have this movie and the two others. I can only pray that something like this NEVER, EVER, EVER, EVER, EVER, EVER, EVER, EVER, EVER, EVER, EVER, and I really do mean it this time, EVER happens again.
I'm sorry to break it to you, but...

There's another animated Titanic movie worse than this one.
"If it hadn't been for you I would be now in someone else's digestion". Broken English, then literally 2 seconds later there's a rapping dog singing "It's party time" on the Titanic, 75 or so years before rap was invented. Does this movie even remember its subject matter? It's a wannabe Disney movie and turns what should be a heartwarming story into an unintentionally hilariously bad horrowshow that has some of the worst dialogue ever.
6
Ratatoing

Seriously? Who's bright idea was to make this piece of... I can't even give it a name. It's that flippin' terrible. I can't believe that some idiot company would rip off, insult and mock a genuinely good movie, especially one coming from Disney or Pixar. Although I've gotta admit, I haven't watched the whole film. Because I couldn't. I only managed like 8 minutes of it because it's just so hard to watch and impossible to enjoy. I mean, come on, this THING is aimed at kids. I don't think kids would enjoy this movie very much, let alone adults. And by judging the animation, it looks like a very badly animated Chuck E Cheese flick that it's horrifying. The graphics are even worse. They look as if the film was still in development or something. Or like they've made it in 5 minutes, while Pixar and Disney take YEARS to make. In fact, all of the films in the company's library are like this, because they rush it just to get it out at the same time as the other (not the mention the much, much ...more
Don't say Frozen is on this list because of many people hating for being popular. It is actually right to be on this list. The movie Frozen really is one the most worst and disgusting franchise of all time and it deserves to be on this list forever. This film frozen has been really bribed for all fake praises it got from the critics who were foolish enough to do that. The film frozen in actuality deserves to receive with negative reviews by critics. The critics have done a great mistake for this film review of this. It has also really been bribed later on for the academy awards. In reality it deserves to get flopped up based on its nonsense and irrelevant storyline along with it's very annoying soundtrack and annoying characters especially Elsa and Anna. The songs especially let it go is most disgusting with meaningless in its lines and also with its dumb version. These two female characters are really underdeveloped characters along within its poor development in its storyline. Those ...more
Why does this movie exist? It's made by a company that makes basic copies of movies that come out at the time. This one is "based on"(also known as COPIED FROM) Ratatouille, an Oscar-winning animated film. Yeah, you can probably already tell that it's complete utter crap that a 13-year old could make in his animation class.
I thought nothing could get worse than Titanic the Legend Goes On. Then I saw this. It's awful, the plot, probably the worst CG I've ever seen, the first half of the movie is literally the characters talking about the food, the voices sound so robotic especially when saying "Ratatoing", funky, strange, and borderline scary movements, I've seen better voice acting on GoAnimate.
7
Doogal

My stupid teacher made me watch this piece of trash while few students likes it. These cartoon freaks are my worst demons and my little brother is afraid of these freaks, too. Doogal is like the Nazis invading Poland, and they're unstoppable!
Please, please, please, PLEASE watch the British version. It's so much better than this horrible voice-dub excuse. The original may be cheesy with a bunch of puns, but this exploits and overuse them to the point where the creators were turning in their graves. This film is awful, with Goldberg's voice-acting as the cow Ermentrude and the lazily-written jokes. This film has pop-culture references like from Lord of the Rings and I didn't find that funny at all.

That's why I recommend you to watch the British film; yes surely it has puns and the plot can be ridiculous, but it's more subtle than... this
The original UK and French versions look better, but this one is lousy.
The UK version is better, at least it's better than... the abomination known as "US version"
8
A Car's Life

The animation is terrible. There's a lot of filler. All the characters are annoying and/or stupid (Speedy in particular; at one point I was rooting for a guy who tried to kill her). The plot is dull and uninteresting, which is not made better by the fact that you won't really care about any of the annoying/stupid characters. The message is also poorly executed - it tries to be "it's good to be careful, but it's also okay to take some risks", but comes across as "Being careful is important. LOL, just kidding. Feel free to do something stupid and dangerous".
The worse thing about this movie is that there is a part where a car is killing a girl car, SERIOUSLY, Imagine in THE REAL Cars movie, in the part where The King is almost destroyed, Mcqueen didn't helped him, winning the race as a bad winner, the main characters even didn't helped save the girl car, leaving him death, next they went home leaving the girl car being destroyed probably killed.
My blood got out of my eyes later to seen the animation
A Car's Life? More like a human's death cause this movie is so bad it hurts!
9
Frozen

Spoiler alert.

Very overrated stuff. Elsa sings Let it Go. She is saying that she is fine with letting go of her powers and causing a huge, horrible storm on Arandelle. She doesn't care what they're going to say! Let the storm rage on! Then, she suddenly becomes absent-minded of what she has done when Anna tells her. She also suddenly cares. Then she accidentally strikes Anna. Instead of helping, whiny Elsa creates a huge snow monster called Marshmallow to kick the dying Anna out, even though she obviously knows that she is hurt.

Later in the movie, the trolls tell Anna that true love thaws snow, which they could've told Anna's parents years ago. Then we learn Hans is the villain, which makes no sense since there is already a major issue happening. Later, Hans tells Elsa that she struck her sister. Elsa must have short-term memory loss to not remember this, since this is clearly why she became paranoid and her ice castle turned red. Then, Anna saves her sister. Everybody ...more
OKAY. No one deserves to die it's just a movie. I praise Kristen Anderson-Lopez and her husband for the fantastic songs, the movies creators, the actors, and IDINA, my idol before I even saw this. I don't praise the idiots who record ten thousand videos of themselves singing let it go. Leave the singing to IDINA.
Let me just say this right now. I DO NOT think that this movie is overrated. If you look up the opinions from professional reviewers, Rotten Tomatoes, or even YouTube movie critics, they all pretty much agree that Frozen is a great movie. From what I've seen, NO ONE is calling this movie the greatest animated film ever made. If you were to ask some one what they believe the greatest animated movie ever made is, they'll say something like Toy Story, The Lion King, Finding Nemo, Beauty and the Beast, Fantasia, Snow White, Shrek, Up, How to Train Your Dragon, or even Inside Out. No one in reality calls Frozen the greatest animated picture ever other than blindly obsessed superfans. I love Frozen. It's one of my favorite movies ever, but even I have to say that it has flaws. I can name at least a dozen animated films that I believe are better than it right off the top of my head.

By the way, it's a complete and utter joke that this movie is ranked as the second worst animated movie ...more
Frozen is really the most idiotic and worst animated of all time. Some who say not bad at all are really completely out of their mind or are really foolish. It is really extremely disgusting, full of complete annoyance and illogical and nonsense plot. Also the most sucking thing is its soundtrack of especially and most really idiotic, illogical and sucking song Let it Go. This film really doesn't deserves to win a single academy awards. It has really been bribed for this ward which can said 90 percent or above by me and by many people around the world. This film really deserves negative reviews from critics which they have most horrible blunder while judging on this film. As the plot is really completely nonsense and trash, this film also deserves to get flopped up. The characters are not properly developed. The most underdeveloped and worst character is Elsa followed by then Anna. The critics were really very foolish and crazy for this film as they themselves couldn't admit how ...more
10
Tentacolino

Why did they actually make a sequel? Wasn't that god awful animated Titanic movie enough to scar moviegoers? Did they really have to scar us even more with bad animation and a even more ridiculous plot then the last film? It amazes me how the people behind these movies continued to insult our intelligence as a species by downgrading a already terrible movie to something that's just unbearable.
If you thought a rapping dog was bad then this movie has a rapping shark. And he's an even worse performance.
I saw this movie a few months ago. I couldn't watch it by myself because I was too scarred of how bizarrely horrible it was. I'm not kidding.
I never knew octopuses had dog noses.
The Newcomers
? Onward
?
Winx Club: The Mystery of the Abyss

The Contenders
11
Eight Crazy Nights

The FOURTH crappy Christmas movie I have reviewed and it's by the same company that made Jack and Jill. The humor is some of the worst I have heard, everyone sounds monotone, except the old man, who has a super obnoxious high pitched voice. The reindeer who eats poop are the stuff of nightmares. While technically the animation is superior than the animation from Grandma Got Run Over by a Reindeer, it makes up for it by having the old man's design be the most uncanny thing ever. The story is so badly written that people are out of control by making it! Another huge problem is, similarity to Grandma Got Run Over by a Reindeer, this movie is mostly filler. There is a hilariously bad song that is absolutely unbearable. A bland Chinese waiter (seriously - his name is "Mr. Chang") and obnoxious old man make this the most tedious, annoying thing ever.
While it does have really good animation, all it is is just cheap gross out humor with annoying and unlikable characters and throws in some emotional bullcrap to make you feel that holliday spirit.
When is Adam Sandler gonna go away?
It has good animation, but it's filled with tons of unfunny "jokes".
The jokes are ridiculous and the animation is in a low quality.

I use to like this movie but I realize how awful this movie is.
12
Hoodwinked Too! Hood vs. Evil

I didn't think Hoodwinked needed a sequel in the first place. It was perfectly fine as a single movie. But then they go and make a sequel that doesn't even deserve to be loved! IT DESERVES TO BE HATED! Oh man, what a terrible movie. The first one was good, but this one deserves to be number 2 on this list. The animated Titanic movie is HORRIBLE, STINKY, AWFUL, and STUPID! What has our world gotten into in animation these days.
This is a complete insult to the first one. It has lazy animation, compared to the first movie. The jokes are not funny at all.
Eh, at least its animation was a huge step up from the first one. And its advertising. The first I heard of Hoodwinked was on a milk carton ad. At least this had a poster and commercials.
They started advertising burger king toys based off the characters from the movie' even though the movie never aired at all in that period of time.
13
Mars Needs Moms

The motion-capture is uncanny and awkward. The plot repeats itself three times to fill the 90-minute mark. The characters are all horrible, especially our protagonist. This film pulls the "they're dead, but then they're not dead" card to an insulting degree. The film tells the children watching that if you're EVER a behaving, good kid towards your mother, you are at risk of getting your mother kidnapped by aliens. This film even has the gal to spout a bunch of pro-family nonsense, saying how nuclear families are the only fit family types. As a member of a non-traditional family, this infuriates me. This film deserves its place as the biggest animated box office bomb of all time, and let's hope that ImageMovers Digital stays dead along with this movie.
It's actually a slight ripoff of Jimmy Neutron Boy Genius if you think about it. In that movie, aliens kidnap parents and their children have to save them. In this movie, Milo's mother is kidnapped.
It's no surprise that the title of this movie does sound like a bad porno.
This movie is boring, at least with the Emoji Movie or Foodfight, they're riots to watch for all the wrong reasons.
14
The Nut Job

The only redeeming qualities of this movie are that some of the voice acting is decent, and there was like, one moment that made me chuckle. Everything else about it ranges from bad to horribly awful. The humor consists of terrible puns, pitiful attempts at slapstick, and random instances of bodily functions. So yeah, the humor is basically non-existent. The main character is extremely unlikable. I realize that the point is that he's supposed to earn his lesson, but we still need to be able to root for him! All of the designs look like they're ripped from somewhere. The animation itself is okay for he most part, but there are certain instances where the motions have no weight to them. Not helping is the fact that this film looks like it was rendered on a Commodore 64. The film has no sense of what culture or era it wants to represent. The cars and buildings look distinctly 50s, but the bad guys talk like they're from the 30s. Not to mention that the soundtrack consists of modern pop ...more
Dear world,
I am going to say this in the nicest way possible, but this movie doesn't even deserve to be thought of! It's overrated, I didn't laugh once, not even amusing to kids (I am a kid)! And the characters are just plain snobby, and surley is a self centered brat! His change of heart is so forced it made me want to throw my phone against the wall, but I am not a self centered brat! As for the other characters. Boring, pigs, and are just huge cardboard cutouts slapped together last second (some of the characters should've even been in the movie in the first place). I see there trying to make this a good movie, but they didn't try very hard! I mean, please TRY, it's not that hard! Now for some character reviewing (which I do for meh least favorite movies)!

Surley: I know, been there done that, but he is a self centered brat, and his change of heart just ruined the movie

Andie: boring, boring, boring, boring, boring (insert this 100 times)

Greyson: So vain! ...more
To be a child still, you have to be 12 or younger. So I would say you are 12.
This movie is stupid to me, I mean I know they try to make this movie good, but it didn't work. this movie has some funny moment and unfunny moment, I mean they could of made it better but they failed it.
Some cheesy ripoff of Over the Hedge by Dreamworks. Now, I'm not sure anyone's gonna agree with me, but it also seems like a ripoff of the Bee Move, another Dreamworks film. Oh, and another thing; they used the song "Gangam Style" in this movie and it's one of the worst rated songs ever on YouTube.
15
The Drawn Together Movie: The Movie!

Just wow this movie is gorse nothing is of limits in this movie
Why is the Lego Movie higher than this!? This movie is REVOLTING!
This movie sucks, they stomp on kittens and puppies and also they ran over too many famous cartoon characters
A painfully unfunny movie that tries WAY too hard to be offensive.
16
My Little Pony: The Movie

One word: IT.SUCKS.BIG.TIME

That's one word isn't it?
Bad story, bad animation, annoying characters, terrible dialogue and AWFUL musical numbers that rival Tentacolino. Need I say more?
I would put friendship is magic up movie here too then. All My Little Pony generations are girly even friendship is magic. You think its not girly because its anime style and this is the plot of the first episode from 1986 The ponies are on their way to Flutter Valley for the "Sun Tuesday" celebration with the Flutter Ponies. Meanwhile, the Witches from the Volcano of Gloom are busy hatching a plan to destroy Flutter Valley and the Ponies, allying with an army of giant bees to get their revenge on the Flutter Ponies. The bees steal the precious Sun Stone, and if the Flutter Ponies can't get it back, their home will be destroyed.
The only reason everybody doesn't like this movie is because it's for little kids
Not because it's for kids but I guess because it's stereotypically girlish?
17
The Little Panda Fighter

Foodfight was MUCH better than this. At least those characters were original, and had potential if the animation and dialogue was better. They could have kept the Grocery Store mascot idea with the same characters, animated the movie much better, and gave us a great turning point/climax. Dex and DareDevil Dan actually had good designs, and were likable. Especially compared to this abomination, The Little Panda Fighter. Not only is it a rip-off of Kung Fu Panda, the characters are hideous and have broken models. Their bodies distort and wrinkle at the weirdest points in time, making me slightly grossed out and very disturbed. The animation is terrible and looks like a PS1 game if not worse. The lip-sync is completely off, the story itself was boring as hell, and the ending was a disappointment but that shouldn't even matter because the whole movie was, too. This movie belongs in the depths of Hell. How this is rated below some of the above movies... The Nut Job, My Little Pony, ...more
, this movie was horrid, it's a obvious ripoff of Kung Fu Panda and has the worst animation ever. Stay away from this!
How is Frozen number 3, Brave number 19, and this 32?! Frozen and The Little Panda Fighter (pains me to even type that) switch places... NOW!
All you need to judge this steaming pile is to look at the animation, though I would advise against that. It will make your eyes bleed.
18
Cars 2

This movie is extremely underrated.
Granted, the scene with Mater in the Japanese toilet made me laugh, but this film is bad. Not horrible, not the worst film I ever seen, but just skippable. Why is Mater the main character instead of McQueen, despite the latter being? Where are the other characters? WHY DOES CARS NEED A SEQUEL?!

Can't you just focus on the long-deserved sequel for Incredibles, instead of burping out a third Cars film and a fourth Toy Story film, Pixar?
The first movie wasn't good enough to warrant a sequel. I mean, the first was good but not one of pixar's best films. This one was just dumb. Luckily, Cars 3 was better than both.
There's one scene where a car falls into the ocean. And another scene where they find out a car has been cubed. This is a kids movie right?
19
Elf Bowling: The Movie

The fact that the writer for this film, also worked on such greats as Phineas and Ferb, Johnny Test, and Rocko's Modern Life,baffles me, while Johnny Test is crap, Phineas and Ferb and Rockos modern life are the 2 best animated T.V. programs ever. Also Tom Kenny was in this, yes, Spongebob, Ice King, and Heffer Wolfe are all in this movie, sort of, I guess.
First you make one of the worst video games of all time. Then, you make one of the worst animated movies of all time.
Why feel the need to make a movie based on a flash game? On top of that, there is little to no actual elf bowling in this.
This is what happens when you make a movie on something that people don't even like
20
Rapsittie Street Kids: Believe in Santa
Looking at it, you'd think it's the first 3D animation ever. But no, it came out in 2002. Yet the characters still look like they're having seizures when laughing. Also, nothing in the title is anything of what the actual movie is about.
Some of the worst animation I have ever seen in a movie, cringy dialogue, and 1-dimensional characters make this one of the worst animated films, AND one of the worst CHRISTMAS MOVIES of all time.
I found this movie to be in all right unbearable the animation might have been sent from the devil to kill us and wouldn't know the difference. Truly the biggest wast is the voice acting with legends like Mark Hamill and Jodi Benson a real was of talent.
No wonder why it only aired once and got lost until 2015...It was the worst Christmas special ever made.
21
A Troll in Central Park

This was animated by DON BLUTH. The same guy who did The Secret of Nimh, which is my favorite 80s animated film! How could he agree to take part of this trash?
I want to smash all copies of this movie and throw them into a fire!
In the words of PhantomStrider, this movie makes Care Bears look R-rated.
The fact that this is lower than TOY STORY?!? , Cars, Brave and The Lego Movie makes me physically sick.
22
The Lego Movie

What? This movie was awesome (and everything is awesome! ) I waited seven months for this movie to come out! You know what should be on this list That cgi clutch powers movie from 2008. I didn't like that Lego cgi movie. STOP MOTIONCIS THE BEST
Is it overrated? Maybe. Is it bad? God no. Even though I normal don't enjoy watching animated movies nowadays, this was surprisingly enjoyable and I wouldn't mind watching it again if I wanted to.
Who ever put this movie here, need to be hit with a baseball bat.
Yup. I'm fine with people not liking it (I like it though), but there's much worse movies than this one.
I hated this movie after my brother constantly sings the dumb song "Everything is Awesome" and I LOST MY TEMPER AND LOVE FOR THIS MOVIE.
23
Planes

Cars was made by Pixar. This was made by Disney. Pixar doesn't make bad movies, but Disney does. That was a huge mistake they made.
This film is stupid. Cars is much better
A lazy spinoff of Cars with the exact samestory. Also, how can a plane be afraid of heights? That makes no sense!
This looks more like a direct-to-video movie than a theatrical movie.
24
Dora the Explorer: Dora Saves the Snow Princess

More like Dora kill the snow princess and took over the world by making every one go nuts.
More like Dora Poops on the Snow Princess.
That's dumb...Dora is the poop on the Snow Princess with her fortune cookie-headed self.
Plot twist: dora kills the snow princess with a shotgun then marries boots and dies on mount everest.
I've never watched it, but just reading the title I can already tell it's bad
25
The Wild

This movie is really dumb. The plot is extremely stupid. Here is a summary: Son is sad that dad is so awesome and son is loser. Son does not go to dad's game. Son's friends ruin dad's game but dad is still mad at son for some reason. Son wants to go to the wild because he can rawr and apparently going to the jungle is magically supposed to make you rawr. Son goes in big shipping crate. The second shipping crate closes son decides he doesn't want to go to wild. Dad makes feeble attempt to save son. Dad gets his fronds to come and help him save son. Dad talks to drunk bird. Dad and fronds go in garbage truck. Squirrel falls off. Garbage truck goes into alley and starts trying to murder them. They don't get murdered. Some dogs start chasing them because apparently dogs are now unafraid of animals 15x their own size. Dad is to stupid to fite dogs. Dad and fronds go in sewers. Crocodile 1 and crocodile 2 scare the crap out of them before giving them directions. Dad and fronds hijack a ...more
I rather watch the best movie of all time Madagascar then this junk.
Could never plug into it. Seems like a rip off Madagascar
I agree with Tyler Kutschbach, this movie is actually a rip-off of Madagascar.
26
Tappy Toes

A stupid ripoff on Happy Feet
I'm not sure what to think about this... I'm not even sure what to think about the creators... Do penguins even have toes... I'm not sure
That awkward moment when some idiot thinks it's a good idea to copy a perfectly good movie and turn it into sin
This is nothing but a ripoff of Happy Feet
27
Chicken Little

I used to love this movie when I was younger. In recent years I've realized it's extremely weak compared to other Disney Classics like Snow White and The Lion King. First of all, the animation is complete garbage, and it's interesting to say that since this was Disney's first attempt to make a CGI Animated Movie without the help of Pixar. Second, with the exception of Chicken Little himself and the little alien, NONE of the characters come off as likable or funny. All the rest are complete jerks who want kids to trash the unpopular and praise the popular, the worst of them being Buck Cluck and Foxy Loxy. Third, the humor barely ever works, and is either jokes we've heard millions of times, jokes that are too vague and don't make sense, or bullying and mean spirited jokes. Lastly, The storyline is extremely cliched, predictable, and isn't anything new in particular. I will admit, I think the alien scenes, though they are overshadowed by bland animation and weak humor, are fun to watch. ...more
The main thing you will remember about this movie is it takes place in a town full of asss, seriously this is one of the most mean spirited. Movies I've ever seen, plus when you look at the story and everything else you'll be asking yourself, why does this movie exist? It has no purpose. This was disney's first movie without Pixar helping them and they made one of the biggest disgraces to animated movies ever. And you'll want to murder every one of those little ass animals. This is one of the hardest movies you'll ever have to sit through
Screw this movie. No, seriously. No joke, no exaggeration. This movie can just go screw itself.
While the movie does try to have a decent moral behind it, it's lost with unlikable, mean-spirited characters and a rather predictable plot. The animation is alright, for the most part.

Overall, while certainly not the worst animated film out there, I would not recommend.
28
Home on the Range

People people people, can we stop with the hate for this movie? I overall thought it was great and could never understand the hate for it, so can we just stop and bash something else like Baby Geniuses or Garbage Pail Kids or Twilight
Common people isn't a bad movie yet, something weird, but not so bad like other films
This movie is just so absurdly stupid.
Watched this once and I actually liked it. It's not really good or loveable but it's average.
29
The Legend of the Titanic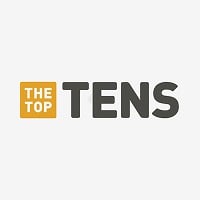 This should swap places with "Titanic: The Legend Goes On". 'enough said.
This movie just makes me sick. It is disgustingly insulting. It's actually kinda hard to watch because it's so horrendous! Turning the story of the titanic into a ploy to save the whales is so baffling. The real story of the titanic had nothing to do with whales so why did you make that connection? It's insulting to history, environmental films, children's intelligence, and it's straight up insulting to the people who died on the ship.
Watched this film as a child. Loved it. Now I know it was based on a real event. Looking back on it it's absolutely disgusting.
What the hell happened here? What kind of twisted imagery did I just watch? It raised many questions after I barely got past the whole film. Mainly: Why did this thing even exist? This is truly one of the most confusing if not the most pathetic attempt to make a "children's movie" with talking animals, bad animation, badly done characters and even worse dialogue. It's no wonder nobody knew anything about this film. Probably because everyone did whatever they could to forget about it and wipe it's existence off the face of the internet.
30
Astro Boy

They should of kept it Anime style instead of Americanizing it to death.
This movie is so overrated.
Astro boy is awesome and has allot of actions
This is one of the two only Animated films that has humongous battles aside from Big Hero 6 and it's awesome.
31
Cloudy With a Chance of Meatballs 2

Just the first movie (which already sucked) but 10x more unbearable
This movie was terrible, all it is, is a retelling of the first Cloudy film only this time, they make it so much more ridiculous, the character design and animation is some of the worst and almost every character is completely useless.
This is Sony Pictures Animation's most evil, horrifying, and overall worst animated feature they have ever produced! While I do like the designs of the food animals and the animation is quite colorful, but everything else was done horribly wrong! The story is literally just rehashing the story from the first film, the human designs and animation are a complete mess, and the hundreds of food puns never made me laugh. Please don't watch this movie. It's almost as bad as Foodfight! Almost...
I have only ONE Good thing to say, The Movie is very colorful and sometimes, "Funny"

The Animation is awful and the characters overreact moving their God damn arms everywhere, Scary.
32
Happily N'ever After

That ugly pig thing looks like Pumbaa from The Lion King if he was on crack.
This one is pretty bad, but the sequel to it is just unbearable.
I thought this movie was ok, but its not the worst, I mean I seen worst then this.
I already mentioned that this one looks worse than Hoodwinked.
33
The Lorax

WHAT! I love this movie! It is funny and has good quality animation!
WHAT! this movie is really good! and had good message about not killing trees, who ever put this movie here, need to be slap hard in the face.
Good message and story, so-so characters but unneeded villain.
I hate the Lorax as much as other book-to-film adaptations. The animation is colorful, bright and brings the world to Dr. Seuss' imaginative world. However, it failed to capture the spirit of Dr. Seuss. The musical numbers are upbeat, cheerful but not really my thing. The plot is new, different and somewhat resembles the book's. Yet, it isn't a cautionary tale as you know and it lacked the subtlety. Worst of all is still the characters, and there're few things confused me: How many stereotypes can you count on this movie? Why having a villain on a cautionary tale? Would that make the positive message better? Finally, what happened to the Once-ler character? He was once an interesting, indentifiable and complex character as far as I know, and he was my favorite. Sadly, he was nothing but a bland, guitar-playing, dated hipster in the 2012 Lorax. I can't believe how people these days have no respects and acknowledgements to most author's creativity.
34
Spider's Web: A Pig's Tale

Spider's Web: A Pig's Tale is the most stupid movie on the face of the Earth. In this movie which rips off Charlotte's Web a pampered piglet named Walt eats his mom's pie and says the aliens did it then breaks her pot and says the ghost did it then he says he did his homework but it ate the dog when he really didn't even do it. Then a snake comes and tells him to go to Viperwood and be a star when he really just wants bacon. So they tried to give it a moral but it was really just a money-making scheme.
More like Spider's Web: A Pig's FAIL!
You know that episode of SpongeBob where Plankton smells terrible because he smells like failure? That's what Walt the Pig smells like, failure! Also, how is this only 42 when Frozen is 7, Brave is 31, and The Lego Movie is 20? And I wasn't even that big fan of The Lego Movie. But at least it had good animation, wasn't a rip-off of Charlotte's Web, and people actually LIKED IT. What did THIS movie score? A 1.3 on IMDb, 12% from the Rotten Tomatoes audience (it used to be 0%), and 16% on Google users. The other three movies scored at least 7.2 on IMDb, and 76% on Rotten Tomatoes from the audience and 79% from the critics. By the way, if you haven't noticed, this movie really sucks. I wasn't that big a fan of The Lego Movie, but it wasn't THAT BAD. And Brave and Frozen are good movies!
A total ripoff on Charlotte's Web.
35
Brave

This film was amazing, for once the princess didn't marry some prince charming idiot
Why do people hate this movie? I know that it isn't Wall-E or Toy Story or the Incredibles, but it is Oscar worthy to the rest of the list (but Wreck It Ralph should have won...)
It's good, but one of Pixar's weaker movies and feels more like a traditional disney movie than a Pixar movie
Shouldn't be on this list. It's better than other Disney movies in which there is a princess, then there is a prince, they fall in love, the end.
36
Open Season

This one is mediocre at best, but the sequels for it are the worst ones.
Men who ever put good movies like this, must to have no sense of humar at all!
This movie gets me into the core of anger every time it pops in my mind... I just so hate it. Terrible jokes, terrible timing, horrible animation, annoying and hatable characters, overused story, stolen plot elements from Over The Hedge, Shrek, Dr Doolitle 2... just the worst worst worst animated movie I ever seen in my life period.
I hated Scared Silly, but I didn't find this movie that bad. Sure, it's not Sony's best (Surf's Up, Cloudy With A Chance of Meatballs) but hey. Any animated movie can be better than Where The Dead Go To Die and When Black Birds Fly. by the way, person who said this was a ripoff of Zootopia, Zootopia was a decade after Open Season. Zootopia is MILES better, I know, but Open Season is not a ripoff of Zootopia at all.
37
Bebe's Kids

When I go to comedian heaven I will tell robin Harris that this movie exists
The plot was rushed and pointless until you get to the ending which was the only part of the movie that really mattered. There were some good songs like Straight Jackin' and Tear It Up but the others were throwaways, and there were many scenes that were pretty random, like the court scene with Terminators as the council. For a person who's had a long history with good animated films such as The Proud Family, Goofy Movie, Cat's Don't Dance, Roger Rabbit, and Space Jam, Mr. Bruce W. Smith didn't seem to know what was really appealing in an animated film when he directed this one.
What a terrible movie. Nothing but Robin Harris being an ass to his date's kids, bad rap, and NO PLOT!
This movie is all about black people, racist!
38
Go!Animate: The Movie
Not only does it suck, but it's also on IMDb and even Google acts like it's a real movie released in theatres! The creators say it was released in 2006 when GoAnimate didn't even exist in 2006 (it was released in 2007). It also rips off another movie that's even worse.
Ok. This movie was never actually a feature film. Youv'e also probably never heard of it. Well Anyways, the plot was ripped off of another terrible movie; Greeny Phantom The Movie, the animation and voice acting was used for a school simple cheap animation website called Goanimate.com, so the animation was cutout and the voice acting was robotic. And worst, it was heavily plagiarized for saying it was made by 20th century fox and using an Adventure Time toy and much more. This was just a really bad movie and just wait for the terrible sequel to come out in 2015.
Well of course it's bad. It's not made by a professional, just a bored teen.
Why is this on the list? It is barely even a movie, it's just something made by a kid an it's not professional at all. But it is still bad.
39
Delgo

It's hard to make a good fantasy film, even harder to make a good animated fantasy film, AND IMPOSSIBLE TO MAKE A GOOD ANIMATED FANTASY FILM WITH weird LIZARD LIKE ANIMALS AS THE CHARACTERS! And the animation was also not very good, making it worse! This is the second biggest box-office bomb of all time, lasting only 1 week in the box office, the first being The Oogiloves in the Big Balloon Adventure. I haven't seen this film, I just heard it was really bad, and I want Astro Boy to get off the list.
How do people like this film?! I hate this film. And it was one of the WORST MOVIES THAT I HAVE EVER SEEN! I was so surprised that this movie mainly got negative reviews, and was the biggest box office bomb of all time!
I'm so glad I never saw this because the poster scared me
If you want to watch a good animated fantasy film, watch Epic. That movie is so much better than this pile of vomit
40
The Christmas Tree

This is Top 10 material. Just watch Nostalgia Critic's review and you'll see it's utter garbage.
Come children, follow me-ANOTHER THING.
I sucks, but like the Nostalgia Critic said it's hilarious because it' so awful.
Nostalgia Critic
41
Alvin and the Chipmunks: Chipwrecked

This movie is the BEST! in it should it even be on this list, who ever hate Alvin and the Chipmunks need to get a life.
The fact that How To Train Your Dragon and Toy Story are above this makes me want to throw something against the wall, primarily my face.
This is the type of stuff that actually makes me want to rethink my childhood taste in movies.
Was the sequel of the terrible original that popular to receive a third one?
42
Little Princess School

Idiotic film from Brazil involving Disney Princesses knock offs in idiotic airhead situations.
Exactly! God this seems awful also glad to know other people love strider
This is a rip-off of all Disney princesses, and The Little Princess
They stole the princesses! I hate this
43
Ice Age: Collision Course

After the massive disappointment that was Continental Drift, I have no anticipation for this at all. It's a rehash of Continental Drift - which has arguably been proven to be unsuccessful/bad storytelling all around. I say this because the franchise went downhill. It could be argued that the two are vastly different, however, the same key elements remain there and present. I doubt it will improve upon the previous movie, but nothing is worse than the other ones. Well, everything sucks. This is the worst Ice Age movie ever made!
This is one of the cringiest movies I've seen. I love Ice Age, but this SUCKS.
It's sad to admit this because I grew up loving the first two Ice Age movies (3rd one was okay, 4th one sucked), but this one is hands down the worst in the series! It's filled with bad acting, obnoxious pop culture references, actors trying too hard, characters that don't need to be in the movie (like the Dino-birds), toilet humor, and a stupid plot twist. I really wish this franchise stayed as a trilogy, because I'm really getting tired of this franchise to the point where I wanna scream at the employees of Blue Sky's to end the damn franchise. Stick to the first 3 movies if your looking for good comedy and entertainment for the family.
Enough with ice age movies
44
Norm of the North: Keys to the Kingdom

This has a sequel?
THE END IS NEAR!
Dang it, Norm! You really want to make a sequel?!
45
Coraline

Who ever put this movie on this list, need to go to the doctor really bad.
I think this is a simple parody of The Nightmare Before Christmas. They are both outstanding films.
Why is this on the list?
I actually found this to be a descent and well made movie, despite giving me nightmares.
46
Rugrats Go Wild

Now I know why Dil. Pickles started acting weird as he grew older by licking Chuckie Finster's smelly feet (YEECH! )
Really bad, the worst rugrats movie, but at least the animation was good.
Even though this is bad, Rugrats in paris was my childhood movie
Dial has a foot fetish confirmed!
47
Escape from Planet Earth

HOW IS THIS NOT #1? THIS CRAP IS ABOMINABLE! Sure, Foodfight and Where The Dead Go To Die may be worse, but I haven't watched those movies. I have watched this movie, and I can say that it's like The Emoji Movie if it was made in 2013! First of all, the plot. Basically, this alien named Scorch decides to go on a mission to the "Dark Planet", which is really Earth, and he gets sent to Area 51, leading to his brother Gary trying to save him. Now, where have I heard a story about an alien going on a mission to an unknown planet that turns out to be Earth? Oh yeah! INVADER ZIM! This leads me into my second point: This movie rips off from Invader Zim and Planet 51! Just look at the designs of the characters, and they look almost IDENTICAL to the ones used in Planet 51 (which is a mediocre movie, not the best movie but not the worst), except they're blue instead of green. Third, the characters are unlikable. Gary is your average textbook wimpy "nerd" character that ...more
Makes me want to "escape from planet Earth" whenever I think about it.
This is honestly one of the most stupidest animated movies I've seen. The story is so predictable that it makes me want to escape this movie. Also, there's lots of poop jokes in movie. And the animation looks weird for most of the movie. Whenever you see this movie. You would want to escape it.
This movie was uninteresting and boring, and very childish
48
Barnyard

I remember seeing this advertised when I was young and I avoided it. Nowadays, I actually thanked myself when I was younger because this film is awful and would have dumbed me. The entire setting is just weak and cliched as we've seen many farm films before, such as Babe. The animation is really disturbing, especially when they animated that freaky weasel thing that wanted to eat the chicken. Nothing's really likeable about this film, not the even main character was as well. He watched his father die because he was out partying and guess what he does after, HE GOES PARTYING!

The films is really fast-paced and doesn't have any slow moments, such as that weird hairball thing and the car chase. Now don't get me started on the car chase; why would you include drink driving in a kid's movie? That's a horrible scene to show to kids.

Also why the hell do males have udders? Were they hermaphrodites?
Ugh, this movie. The textures look like they were given an hour to render (keep in mind this movie was released in 2006). The concepts are completely uninspired. Talking animals? I've never seen that before! The characters are either unlikeable, unimportant to the plot, or are just in there for a stupid running gag. The jokes are so bad that I cringe. Ha ha, get it? The pig snorted a bee into his nose! That was so funny, we should use it a SECOND time! Kevin Jame's voice acting sounds like it was done in one take. Also, why the heck do all the male cows have utters? Clearly the character designers never passed Kindergarden level biology. This isn't the worst animated film in existance. I mean, what's worse? A bland, unfunny, uninspired idea, or ripping off James Cameron's Titanic and saying that the ALL the people on the Titanic survived. That said, this film is still garbage. If you want to see it done right, watch the Orson's Farm segments on Garfield and Friends.
If your talking about the quality of the characters, Oh GOD The quality makes me shudder. This movie is not terrible but it has awful character and a bad plot.
I would like to say this is not absolutely horrendous but it's definitely in my opinion the worst Nickelodeon movie
49
The Little Bee

When you rip off a movie that wasn't good from the start, you've really run out of ideas.
Aripoff of the bee movie (not that the bee movie was that good)
Excuse me while I vomit.
Rip off of Bee Movie (2007)
50
The Secret of NIMH 2: Timmy to the Rescue

"The Secret of NIMH was a fantastic movie for its deep subject matter.

This sequel took that subject and made it stupid/childish."

This is how I would describe these two movies. - The Ultimate Daredevil, who gives the original Don Bluth movies such as The Secret of NIMH a 5/5 (a 5 for the animation, a 5 for the sound, a 4 for the story and a 4 for the characters). I give some straight-to-video sequels of Don Bluth movies like The Secret of NIMH 2: PENIS to the Rescue a 1/5 (1 for the animation, 1 for the songs, 1 for the story and 1 for the characters).
The Secret of NIMH was a fantastic movie with deep subject matter.

This sequel took that subject and made it stupid and childish.
When film makers have the chance to try hard and create a successor to an excellent film, they throw all opportunities in the garbage and just insult the predecessor. Secret of NIMH 2 is an example of that.
I remember watching the original and I loved it, but this was awful
PSearch List