Worst Animated Movies of All Time
booklover1
The Contenders: Page 23
441
The Trumpet of the Swan
Somebody please put Jimmy Neutron Boy Genius please. That movie sucks. Please put it so I can vote.
442
Finding Dory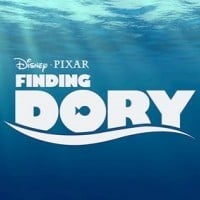 Who is in charge of this list! This movie is great
And by "WHY? ", I mean why is this great movie on here. - mimitchi33
This movie was funny, full of action and really emotional. It almost made me cry
V 4 Comments
443
Happy Feet Two
444 Storks
445
Gaither's Pond Series: The Great Divide
446
Boys of Valor: Fighting Evil for the Glory of God!
447
Down and Dirty Duck
448
Goat Story
449
City of Rott
450
Dead Fury
451 The Stix
452
Beauty and the Beast: The Enchanted Christmas
453
Inside Out
This wasn't a bad movie, it just wasn't at all what I expected it to be. They could've done so much more with this plot in my opinion, and what they chose to do was a tad depressing actually. Sure, it has a happy ending, but the majority of the movie was kinda sad. Originally I had thought the movie would focus more on Riley and her life, making it more relatable for me to watch, since I don' have any siblings either and was moving at the time it aired. But instead it focused the most on the emotions themselves, specifically Joy and Sadness. They weren't bad characters, and Pixar's interpretation of the mind-scape was interesting to witness, but I just kinda wish they chose to focus on Riley a bit more and how her emotions react to events in her life.
Why is this here? The only Pixar movies that should be here are cars 2 and MAYBE cars
Why are cool word more low? This is the best animated movie since toy story 3... Not, THE BEST ANIMATED MOVIE SINCE THE LION KING
This movie is bae - Trollsfan536
V 32 Comments
454
Alice in Wonderland
This has got to be one of the cruelest animated films ever made. The main character is treated like trash for no reason throughout its run, the cruel characters get off scot-free, and some twisted morals are present! I can't believe so many people like this movie.
To the people who voted for this movie: OFF WITH THEIR HEAD!
Why is this on the list? This is a classic! Whoever placed this on the list is madder than the Mad Hatter and The March Hare!
How very curious.
V 1 Comment
455
Aladdin
Is this the knockoff version set in China instead of Arabiaa instead of the Classic Disney version with the late great Robin Williams as The Genie?
456
The Simpsons Movie
This movie was awesome take it off NOW!
V 1 Comment
457
Rock-a-Doodle
This is from Don Bluth. DON BLUTH. Yet, this movie was just like A Troll in Central Park. While being a good idea for a film, it had poor plot construction, pacing, and the voice acting was quite mediocre. - Mcgillacuddy
Retarded. Should of been called "Crap-A-Doo-Doo"
That zoom in of Chanticleer's mouth in the beginning was so extreme.
Turns into a kitten as punishment!
V 2 Comments
458
Alpha and Omega
WHY IS THIS ON HERE?!?! this was my childhood right here!
V 6 Comments
459
The Angry Birds Movie
If you want to watch angry birds, watch angry birds toons, not this pile of crap. I really hate birds have arms and legs... Like what that is not angry birds!
I went to the Philippines for a vacation with my friends and we wanted to watch this movie earlier. It released in May 11, which was today. We all agreed that this was a horrible movie and the reviews were 47% rotten tomatoes, 6.5 IMDb, and 49 Metacritic. I will give this 20%.
It was a good concept, but just by looking at the trailers, you can tell that this movie is very likely to flop sunny ass up - Mcgillacuddy
Pluck his life
V 6 Comments
460
Shrek 2
Take this, Lion king, Rio, Pokemon, Lego movie, and wall-e off because they don't deserve to be here. -
This movie is the worst movie I've ever seen in my life. Why? Because it is very similar to the first Shrek. I can't believe I used to like this movie.
I liked the miss fiona charming bit but still the first is better
PSearch List
Recommended Lists
Related Lists
Top Ten Animated Movies Of All Time
Top Ten Most Disappointing Animated Movies of All Time
Animated Movies You Wish You Could Watch Again for the First Time
Top 10 Animated Action Movies of All Time
Top Ten Stupidest Animated Movies of All Time
List StatsUpdated 28 Feb 2017
2,000 votes
478 listings
5 years, 322 days old

Top Remixes (52)
1. Where the Dead Go to Die
2. Foodfight!
3. Tentacolino
Mcgillacuddy
1. Titanic: The Legend Goes On
2. Foodfight!
3. Mars Needs Moms
BKAllmighty
1. Foodfight!
2. Doogal
3. A Troll in Central Park
VideoGamefan5
View All 52
Posts
Why Does Everybody Hate Frozen?
phillysports
Error Reporting
See a factual error in these listings? Report it
here
.