Worst Animated Movies of All Time
booklover1
The Contenders: Page 25
481
Gumby: The Movie

482
Plan Bee

483
Monster High: Fright On!

484
Monster High: Great Scarrier Reef

485 The Son of Bigfoot
486
Furby Island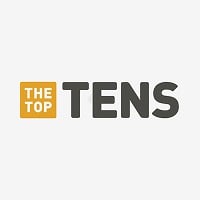 487
The End of Evangelion

488
Inside Out

This wasn't a bad movie, it just wasn't at all what I expected it to be. They could've done so much more with this plot in my opinion, and what they chose to do was a tad depressing actually. Sure, it has a happy ending, but the majority of the movie was kinda sad. Originally I had thought the movie would focus more on Riley and her life, making it more relatable for me to watch, since I don' have any siblings either and was moving at the time it aired. But instead it focused the most on the emotions themselves, specifically Joy and Sadness. They weren't bad characters, and Pixar's interpretation of the mind-scape was interesting to witness, but I just kinda wish they chose to focus on Riley a bit more and how her emotions react to events in her life.
Why is this here? The only Pixar movies that should be here are cars 2 and MAYBE cars
Why are cool word more low? This is the best animated movie since toy story 3... Not, THE BEST ANIMATED MOVIE SINCE THE LION KING
The simple fact that this is 460 and Frozen is number 4 disgusts me. It literally sickens me. This disgusting, unoriginal, stupid, boring, unfunny, ugly, pretentious piece of disgraceful garbage is the 2nd worst film I've ever seen.
Unoriginal? This film has an original idea and many ideas for the world it created. I thought frozen was a fine movie but it was riddled with TONS of cliches. But frozen doesn't deserve to be in the first couple pages I'll give you that - Phillip873
V 33 Comments
489
Alice in Wonderland

This has got to be one of the cruelest animated films ever made. The main character is treated like trash for no reason throughout its run, the cruel characters get off scot-free, and some twisted morals are present! I can't believe so many people like this movie.
To the people who voted for this movie: OFF WITH THEIR HEAD!
Why is this on the list? This is a classic! Whoever placed this on the list is madder than the Mad Hatter and The March Hare!
How very curious.
V 1 Comment
490
Ice Age: Continental Drift

Worst of the series. An atrocious movie.
I hate this for life because manny grounded poor peaches
Awful Generic Overrated Trash - VideoGamefan5
Stupid, why is that talentless hack nicki minaj in a kids movie? - VideoGamefan5
V 3 Comments
491
Tangled

The story is good. beautiful graphic... Why is it here
This is so much better than that overrated piece of crap called Frozen
This was such a nonsense movie. Worse even than the worst movie ever. Go there is so dramatic Rapunzel is so stupid and she is such a fool. Flynn keeps admiring himself. This was a bad movie
This is Overrated.
V 7 Comments
492
The SpongeBob Movie: Sponge Out of Water
Stop voting for this movie! It hasn't come out yet!
Stop-motion is awesome. Try watching in YouTube, "The best stop motion video" so you'll prove stop-motion isn't that bad.
It Well Come Out In February 6th
I installed this epic film on Dad's phone
V 9 Comments
493
Open Season

This movie gets me into the core of anger every time it pops in my mind... I just so hate it. Terrible jokes, terrible timing, horrible animation, annoying and hatable characters, overused story, stolen plot elements from Over The Hedge, Shrek, Dr Doolitle 2... just the worst worst worst animated movie I ever seen in my life period.
I hate this movie! Not only does it have terrible jokes, bad timing, and mean-spirited characters, it rips off the story elements of Over The Hedge, Shrek, Ice Age, and A Bug's Life. I pray to God, that never have to see this thing ever again!
This movie is my 1# worst animated movie ever, It's a rip off of Over the Hedge, Zootopia, Madagascar, Teenage Mutant Ninja Turtles & Shrek, Thank god that movie was on 48% on Rotten Tomatoes!
I like this movie a lot...*runs away from a mob of haters*.
V 14 Comments
494
Tom and Jerry: The Movie

I wouldn't be surprised if that idiot Phil Roman, who directed this derailment, got fired from the studios after the film flopped at the box office. What the heck was he thinking, throwing away the Tom and Jerry slapstick and the exhilarating chasing like that and changing it to a main subplot about an orphan broad with really awful songs?!

I mean, who in the right mind hired a moron like Phil Roman to even direct this mess? Did he even watch Tom and Jerry as a kid? Did he even stop to even think about the main characters? NO!

Was he on crack when he worked on this mess? I mean, for crying out loud, where the hell did he get the ideas for bad Villains?
This movie sucks some major ass. It gets rid of everything about Tom and Jerry, no slapstick, they talk, they become friends, and an extremely stupid story that has nothing to do with the show.
Animation is good, liked it when I was a kid.

But, it has no real slapstick, exhilarating chasing, a main subplot about an orphan girl, the songs are really bad, there are no over-the-top violent scenes and Tom and Jerry talk. No.
Tom and Jerry are talking and also friends. This is scarier than The Exorcist. - 445956
V 11 Comments
495
Shark Tale

This movie was an Oscar nominee. What?!
I hated this movie! Worst Dreamworks movie of all time!
Everything in this movie was disgusting to look at!
lame - VideoGamefan5
V 9 Comments
496
Rock-a-Doodle

This is from Don Bluth. DON BLUTH. Yet, this movie was just like A Troll in Central Park. While being a good idea for a film, it had poor plot construction, pacing, and the voice acting was quite mediocre. - Mcgillacuddy
Retarded. Should of been called "Crap-A-Doo-Doo"
That zoom in of Chanticleer's mouth in the beginning was so extreme.
Turns into a kitten as punishment!
V 2 Comments
497
Alpha and Omega

Furies don't go well in movies
I like this movie...
WHY IS THIS ON HERE?!?! this was my childhood right here!
WHY IS THIS AT THE BOTTOM? - VideoGamefan5
V 4 Comments
498
The Angry Birds Movie
If you want to watch angry birds, watch angry birds toons, not this pile of crap. I really hate birds have arms and legs... Like what that is not angry birds!
I went to the Philippines for a vacation with my friends and we wanted to watch this movie earlier. It released in May 11, which was today. We all agreed that this was a horrible movie and the reviews were 47% rotten tomatoes, 6.5 IMDb, and 49 Metacritic. I will give this 20%.
It was a good concept, but just by looking at the trailers, you can tell that this movie is very likely to flop sunny ass up - Mcgillacuddy
Its Fine - VideoGamefan5
V 7 Comments
499
Shrek

This movie were based on the book, not an fairy tales you thought, stereotypically.
Why is this also on the list?
I love shrek movies - Lunala
It's a meme now :P
V 6 Comments
500
Digimon: The Movie

The movie is alright, in my opinion it's wayyy better than Pokemon the First movie, it's like doesn't have any dumb sad scenes but it's horribly dubbed... it's nice they add some more sounds to some scenes but voice acting is horrendously childish...
PSearch List
Recommended Lists
Related Lists

Top Ten Animated Movies Of All Time

Top Ten Most Disappointing Animated Movies of All Time

Top 10 Animated Action Movies of All Time

Animated Movies You Wish You Could Watch Again for the First Time
List StatsUpdated 16 Aug 2017
3,000 votes
516 listings
6 years, 126 days old

Top Remixes (57)

1. Where the Dead Go to Die
2. Foodfight!
3. Tentacolino
Mcgillacuddy

1. Titanic: The Legend Goes On
2. Foodfight!
3. Mars Needs Moms
BKAllmighty

1. Bebe's Kids
2. Rugrats Go Wild
3. Frankenweenie
nintendofan126
View All 57
Posts
Why Does Everybody Hate Frozen?
phillysports
Where The Dead Go To Die: Review/Rant
AnimeDrawer
Error Reporting
See a factual error in these listings? Report it
here
.