Worst Animated Movies of All Time
booklover1
The Contenders: Page 7
121
Legends of Oz: Dorothy's Return
YES FINALLY SOMEONE THAT AGREES THAT THIS MOVIE SUCKED! THERE WERE SO MANY GOOD REVIEWS FOR IT! All I have to say is that this proves that only Disney can make good animated musicals.
This reminds me of the dvd Disney sequels because it's bad in all the same ways.
This movie is worse than the nut job!
V 2 Comments
122
Beauty and the Beast

The Thailand version was a total class one ripoff of the Disney version right down to the opening logo!
V 2 Comments
123
Titan A.E.

I thought that Titan A.E. was an awesome animated sci-fi action film.

This shouldn't he here
V 1 Comment
124
Planes: Fire and Rescue

This is a hell allot better than part 1
I'll admit it's better than the first one, but it's still bad. - Mcgillacuddy
Exactly better than origins. If you don't believe me, the first film got 26% while this one got 44% in rotten tomatoes. The first movie got 39 and the second got 48 from metacritic.
Well at least it had AC/DC in it
125
Beauty and Warrior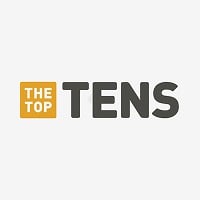 126
Shark Bait (The Reef)

The heroes celebrate the shark getting possibly killed and eaten, who exactly is the bad guy here?
I so hope that this movie gets shark bait itself!
How is this not Number 1? This movie is horrible. From the story to the animation... I could get past rip-offs of great movies but they did it horribly. This is as bad as Foodfight.
This is a piece of crap, go ahead and watch the sequel instead (which is much better by the way). - darthvadern
V 2 Comments
127
Beauty and the Beast: Belle's Magical World

The worst pile of horse crap Disney ever put out! - NoEntranceHere
128
The Little Fox 2
It really bumbles me there isn't a english version of this movie, I am dying to see how bad it is
Afetr director of the original "Vuk" movie watches it, he dies from the heart arrest.
129
Pokemon 3: The Movie

I'm a big fan of the games but the movies disappoint me, but none-the-less, they are still better than some of the garbage on this list. - Swellow
Too many Pokemon movies! If it were only the games and cards then the world would be less crazy. - doctorman
It should be on the one
I like Pokemon games and I love Pokemon cards but I don't like Pokemon anime and movies.

I have to admit Digimon anime is BETTER than the Pokemon anime. - Lunala
V 7 Comments
130
A Mouse Tale

131
The Ten Commandments

People don't know REAL bad movies. This is at number 28 at the time of writing. Alvin and the Chipmunks 2 is number 3 and is one thousand times better than this. Hoodwinked 2 is number 7 and is ten thousand times better than this. Yogi Bear is number 13 and is 100 times worse than this. Mars Needs Moms is 21 and is five thousand times better than this. This is not only the worst animated film ever, but the worst FILM ever!

Enough of the numbers. The CGI is shocking, it looks like a PC game from 1998. When Moses kills that guy, Christian Slater says, "Oh, man. I killed him" as emotionless as possible. It isn't too funny (but is 100 thousand times better than Despicable Me 2) and they ignore the laws of physics when two people (I forget who they were) were wrestling, fell in the water, came out, and weren't even wet! And this was all in a shortened version I watched! I heard the theatrical version is three hours, who makes a three hour kid's movie? I feel so sad for anybody who ...more
You said that Yogi Bear is worse than this, but then you said that this is the worst film ever. Make up your mind. - ExxonWireless
There is now an eleventh commandment: "thou shalt not watch the movie the Ten Commandments"
Thou shall not watch crappy films like this one!
Are you defending a live-action Alvin & the Chipmunks movie/recent The Weinstein Company movie or showcasing that while you dislike these movies, they will always be Fantasia compared to this?!
V 7 Comments
132
The Nightmare Before Christmas

How awesome this film is? Think the opposite of food fight!
I'll be honest, The Nightmare Before Christmas is a excellent film. - Movie_Lord_of_2015
! who the hell hates this movie?

Not me, I love this movie and this is something I watch every Christmas and Halloween!
I think there should just be a sweet dreams before christmas
V 9 Comments
133
Sleeping Beauty

I don't get how this movie is bad. I watched it when I was little and I enjoyed the film, - Movie_Lord_of_2015
V 4 Comments
134
Tinker Bell

This movie was good but they should stop making movies about her, it's too much.
V 1 Comment
135
Fantasia

What!?! I Thought The Movie Had Fantastic Animation! - BeatlesFan1964
This movie is a classic!
When I was little I loved it
Its not Disney's fault.
V 2 Comments
136
Return to Never Land

This improved on part 1
137
Phineas and Ferb: Mission Marvel

Okay, Disney! We get it! We know you bought Marvel! Quit rubbing that fact in our faces!
This is the most bizarrely put together crossover devised by Disney.
First star wars now this! Oh please kill me
V 1 Comment
138
Pokemon 4Ever: Movie

Why is this Movie here!? I know that I have not watched this movie yet but even if this movie might be bad I have Known Pokemon since I was little! Please remove this from the list.
My finger slipped and I accidentally voted for this. Yes, Ash sucks, but just look at that Celebi! It's so cute! - RiverClanRocks
I had diarrhea watching this, so I spent most of the time on the crapper, but from what my little sister said, it sucked
The plot sucks it's about a poke ball that makes Pokemon evil, like nobody has seen that before - Himalayansalt
V 1 Comment
139
Ratatouille

Seriously? This movie is one of the best comedy's I have ever seen
The Brazilian ripoff was far worse.
This movie was amazing! Why is it on here?
Whoever put this on here needs to jump off a cliff
V 10 Comments
140
Strange Magic
No one remembers this
HOW IS THIS AT THE BOTTOM OF TH LIST? - VideoGamefan5
PSearch List
Recommended Lists
Related Lists

Top Ten Animated Movies Of All Time

Top Ten Most Disappointing Animated Movies of All Time

Top 10 Animated Action Movies of All Time

Animated Movies You Wish You Could Watch Again for the First Time
List StatsUpdated 18 Aug 2017
3,000 votes
516 listings
6 years, 128 days old

Top Remixes (57)

1. Where the Dead Go to Die
2. Foodfight!
3. Tentacolino
Mcgillacuddy

1. Titanic: The Legend Goes On
2. Foodfight!
3. Mars Needs Moms
BKAllmighty

1. Bebe's Kids
2. Rugrats Go Wild
3. Frankenweenie
nintendofan126
View All 57
Posts
Why Does Everybody Hate Frozen?
phillysports
Where The Dead Go To Die: Review/Rant
AnimeDrawer
Error Reporting
See a factual error in these listings? Report it
here
.