Top 10 Worst Anime of 2017
Here are the list of top 10 worst and most terrible anime of 2017!

1 Eromanga Sensei

This is one of the worst anime of 2017. Featuring the scenes that make you puke, the awful characters, and some of the worst dialogues. WHY ARE THERE ONLY ONE LAUGHTER SCENE? DIDN'T THEY MAKE MORE OF THE POINT AND LAUGH SCENE?!?! SCREW THIS ANIME! - Neinwott

Why did this anime get so popular?

I just dint get why a seven year old girl is drawing pictures of porn.

2 Shuumatsu Nani Shitemasu Ka?

UUGGH! I HATE THIS ANIME! THERE'S NO LAUGHTER SCENE AGAIN! - Neinwott

3 Demi-Chan Wa Kataritai

This is one of the most terrible anime of 2017. The whole series are dumb. The laughter scene is decent. The foot scenes are evil and gross. The main characters are like monsters. - Neinwott

4 Gabriel Dropout

This is one of the most disappointing and most almighty anime of 2017. How come some girls are named after boys? How come Gabriel didn't kill Satania? - Neinwott

5 Hand Shakers

This is awful and gross! - Neinwott

6 Berserk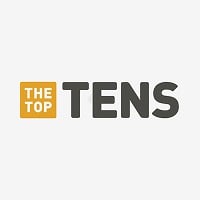 Berserk, also known as Sword-Wind Chronicle Berserk, is a Japanese anime television series that aired from 1997 to 1998. An adaptation of the manga Berserk, it comprises 25 half-hour episodes produced by Oriental Light and Magic and first aired on Nippon TV.
And continuing the downfall of a beloved franchise and sealing the deal of no more good anime adaptations is Berserk with Berserk 2017, being a direct sequel to Berserk 2016 (we all know how that went), and it's just as bad. - SelfDestruct
The season is awful! - Neinwott
The manga is great, thuis anime was not
7
Danmachi: Sword Oratoria
Geez, the OP of this list sure seems to pretty close-minded and disrespectful of other people's opinions that don't conform to her... Seriously, try to have a more open mind, Neinwott. - ModernSpongeBobSucks
No way, because you're all wrong. This anime is one of the worst anime of the season and no one watches them. - Neinwott
THIS ANIME SUCKS! IT MAKES ME WANNA PUKE! I DON'T WANT ANOTHER DANMACHI ANIME! BECAUSE DANMACHI AND DANMACHI SWORD OROTORIA SUCKED! IT'S ONE OF THE WORST ANIME OF 2017! THERE IS NO LAUGH SCENE! DON'T CALL IT BEST, DON'T CALL IT A GOOD ANIME, BECAUSE GUESS WHAT. I'LL BAN YOU! THIS ANIME SUCKS! - Neinwott
8
Seiren
OH GOD! THIS IS AWFUL! THE OPENING IS CRAP! THE FOOT SCENES MADE ME PUKE! EPISODE 6 LOOKS PROMISING! AMAGAMI SS EPISODE 12 IS WAY BETTER THAN SEIREN EPISODE 3! *PUKE* - Neinwott
9
Little Witch Academia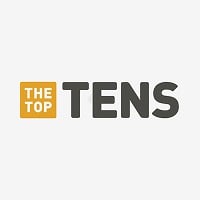 Little Witch Academia (リトルウィッチアカデミア Ritoru Witchi Akademia) is an anime adaptation to the original eponymous film and its sequel, The Enchanted Parade. It began broadcasting on January 8, 2017 in Japan on TV and January 9, 2017 in the Netflix streaming site. The series ran for ...read more.
I love this show. I thought the movies were amazing and I was hyped for the anime. - Mugi
This is okay. Because this anime has so many laughing scenes. It was funny and awesome. - Neinwott
Why is this here? I LOVE it
This anime is the most weirdest, trippiest, and most ugly anime of 2017. The only best episode of this was episode 8. - Neinwott
This is not horrible put Neo Yokio on there instead :l
10
Idol Incidents
OH NO! THIS ANIME IS A FAIL! - Neinwott
The Contenders
11
Boruto: Naruto Next Generations
I hate boruto I watched 9 episodes and I was like what is this - ikerevievs
12
Made in Abyss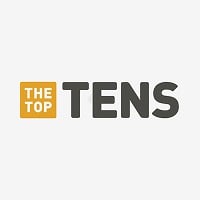 This is why anime flopped the most with a naked girl. This anime sucks! It's overrated! Overlaughed like JG's Adventure Generations! - Neinwott
13
Forest Fairy Five
All I can say is: IT HAS TO BE SEEN TO BE BELIEVED. But... I think me showing you an image of the anime in question should be enough to convince anyone that this is probably not only the worst anime of 2017 (yes, even worse than Hand Shakers and Eromanga Sensei), but probably in the ranks of one of the worst anime of all time. And yes, it does fall into the ranks of Mars of Destruction and Skelter Heaven. - ModernSpongeBobSucks
14
Miss Kobayashi's Dragon Maid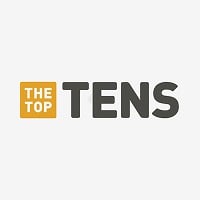 This anime is trash! And it will be burned! - Neinwott
15
Akiba's Trip: The Animation
This is one of the anime that is based on games. I didn't see the protagonist tickling the girls. If you want a better game anime, try Pokémon, Super Smash Bros. The Animation, Devil May Cry, Kirby: Right Back At Ya!, Fate Stay Night, F-Zero GP Legends, PAC-MAN and The Ghostly Adventures, and Yo-Kai Watch. - Neinwott
16
Kimekoi! Takane no Hana to Osananajimi ga Kimatta Riyuu
I hate this anime! - Neinwott
17
Fate/Apocrypha
Don't get me wrong, I'm as huge of a Fate fan as you all know me to be and I did actually try to give the latest installment in the Fate series a chance by watching it the whole way through. And while there were some moments and characters that I did genuinely enjoy, I felt Fate/Apocrypha was arguably underwhelming for me. I'm not one of those people in the anime community who constantly bash A-1 Pictures as I do actually like and respect some of their anime series, but for what the studio brought to Fate in 2017, Fate/Apocrypha... didn't turn out as good as I hoped it would be. About more than half of the episodes are riddled with the worst production value you can get in any Fate anime or anime produced by A-1 Pictures ranging from off-model scenes, poorly-detailed fighting scenes, bland character designs that don't stand out much, poor frame rates, the poor camera-angling and horrid choreography, and the muffled audio sound bites you hear during fighting scenes. While there are ...more - ModernSpongeBobSucks
18
Dragon Ball Super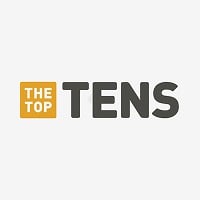 Dragon Ball Super is a Japanese anime television series produced by Toei Animation that began airing on July 5, 2015. It is a sequel show to the Dragon Ball manga and the first Dragon Ball television series featuring a new storyline in 18 years.
Tons of plot holes, retcons, inconsistencies, new characters sucks except hit, female Broly? Goku becomes a full on retard, powerscaling is out the window, don't even try to powerscale my head hurts just by thinking about it. Super sayian transformations being thrown out to almost any character with very little training without character development or very little reasoning (and I thought trunks and gotten was bad enough) The dbz reviewers basically suck on every bad episode that comes out, especially big YouTubers. Everyone dbz fighters are just as useless in gt, and last but not least, super makes gt look great, and we all hate gt but some fans have a hate boner for gt but compare to super, it's hard of which show is better because they both suck. But I prefer gt better
19
Sakura Quest
Why does it look disgusting to me? THIS IS ONE OF THE WORST ANIME OF 2017! NO ONE COULD LIE TO ME! SAKURA CRAP! THIS ANIME SUCKS! DO NOT EVER CALL IT BEST. - Neinwott
20 Ousama Game the Animation
21
My Hero Academia Season 2
And so this anime continues to offend me with perseverance BS everywhere, lazy animation, awful visuals, zero fast-paced camera rotations, and abysmal action sequences. - SelfDestruct
22
Beyblade Burst
This Anime was made in 2016, not 2017 (but I love this anime especially the dub)
23 Black Clover
24
New Game!
Worst season ever! This anime stinks! It's the female version of RGR, AVGN, and Irate Gamer and it rips them off! New Game sucks! - Neinwott
25
Captain Earth
Boring
Slow
Boring and stupid characters
Bad writing
Dumb mech and villain names
BAdd New Item