Worst Anime Couples
lavashooter
The Contenders: Page 2
21
Ryoga Hibiki and Ukyo Kounji (Ranma 1/2)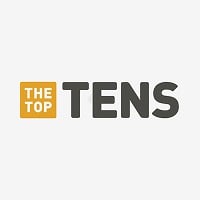 22
Ichigo Kurosaki and Rukia Kuchiki (Bleach)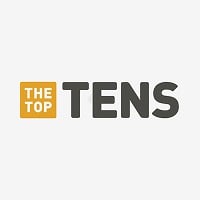 2 characters that weren't in love with each other but this couple fans couldn't accept it.
Rukia always treated Ichigo like a kid, there wasn't anything romantic. Rukia looked like an older sister or a mentor.
Seeing fan arts of them as a romantic couple is very weird, it doesn't feel credible.
This is not couple material.
V 4 Comments
23
Kirito and Asuna (Sword Art Online)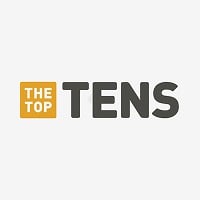 Bland Marty Stu and his unfortunate love interest who always gets shelved for his development.
I hate them and when I see how people say they are the best couple it really makes me angry I mean A lot of great couple anime is out there why these two boring with zero chemistry are the best?! I would love the anime if these two never get together

Another thing is that all the girl in this anime fall for kirito what is that?

I think sauna can do better with someone older than her (I don't like those couples that boy is younger or is the same age with the girl, boy most be older the girl, it makes it hooot but not to old)
As long as Kirito isn't paired with Suguha (even if she wasn't his cousin, I still wouldn't ship them), I'm okay with this couple. But I will admit as a person who loves SAO that they're overrated. - ModernSpongeBobSucks
This one needs to be much much higher than it is - BDOG375
V 14 Comments
24
Eren & Mikasa (Attack on Titan)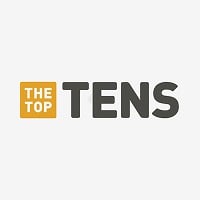 While Mikasa definitely shows interest in Eren, there is absolutely no hint of reciprocation on Eren's part. In addition, while it isn't actually incest, Eren views Mikasa as a sister. As in other stories with similar couplings (Mansfield Park by Jane Austen comes to mind,) it gives this coupling an incestuous air
Although not as bad as the incest in The Irregular At Magic High School, I don't really like this shipping even though Mikasa is an adopted sister. Plus, her romantic interest seems to be a potential disaster for the anime. - ModernSpongeBobSucks
Mikasa and yuno are no match for eren and yuki. I can ship annie and eren
I liked them,but when Mikasa started to fall in love with someone who is like her dumb brother, the anime became a shipping anime for fans of shipping...and I don't really know who would want a relationship whilst fighting titans... - creepy
V 6 Comments
25
Korra and Mako (The Legend of Korra)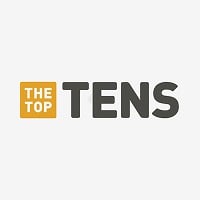 Korra and Mako are as terrible together as they are apart. There is little to no build up between their friendship or their romance and then they are so on and off again it makes me sick. Plus Mako is a no good cheat! This sequel to the Avatar series lacked in character relationship development between the leads. If you compare the original Avatar series those characters friendships and relationships were a lot deeper and more developed. Mako kept flipping back and forth between the 2 girls and lost a lot of respect from me. By the middle of the series I just wanted him gone and luckily he wasn't in as many episodes. Korra became more bearable later without Mako. It's such a shame. This series had some likable side characters but the romance between these two causes the whole series ratings to drop.
These two are just so...UGH! Korra KISSES Mako while he's dating another girl, and Mako KISSES BACK! Then, Mako breaks Asami's heart, and gets with Korra. AND THEY SPEND EVERY. SINGLE. SECOND. OF THE SERIES FIGHTING/ARGUING! damn!
Not another love hate relationship.
26
Ranma Sao-tome and Akane Tendo (Ranma 1/2)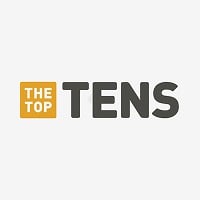 Neither of them deserve to be forced to be together as a couple by their irresponsible, lazy fathers at all, do they? No they don't. They both need to move on from each other.
Wonder what's it like if Ranma was portrayed to be Sesshomaru and Inuyasha's younger/youngest half brother and his mother, Nodoka was Sesshomaru and Inuyasha's stepmother and the third wife/another wife/mate of Sesshomaru and Inuyasha's father so far anyway? Huh?
Neither of them deserve to be forced to be together as a couple by their irresponsible, lazy fathers at all
It's better if Mrs. Tendo was still alive, isn't it? Yup. She never ever even deserves to die at all, does she? No she doesn't. Rumiko Takahashi, what were you thinking?
V 6 Comments
27
Gray Fullbuster and Juvia Lockser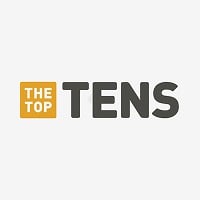 Definitely unhealthy and one sided. Gray has never shown any signs of liking Juvia, he always gets a horrified and disgusted look on his face whenever she tries to flirt with him or something. I have no idea why people ship this pairing so much... You might say it looks cute but it will end up badly.
Very one-sided.
The hopeless crush on Gray literally ruined Juvia's character! I want the badass S-class water mage back, not a creepy stalker! That being said, I still like Juvia now when she's not drooling over Gray. - Goku02
WHY WOULD ANYONE HATE THIS SHIP THIS IS THE BEST FAIRY TAIL SHIP
V 10 Comments
28
Dan Kuso & Runo Misaki (Bakugan)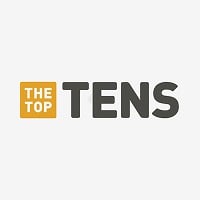 This couple's hard to like all because of the love hate relationship between these/those two, especially because of their constant bickering mostly. I dislike love hate relationships. They behave more like siblings, don't they? Yup.
29
Utau Hoshina and Ikuto Tsukiyomi (Shugo Chara!)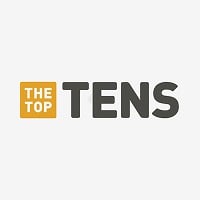 Incest.
Ikuto and amu forever...
30
Zeref and Mavis (Fairy Tail)
How in the hell did Mavis give birth to a kid while she was "dead"? And they pretty much hate each other now.
31
Sinon and Kyouji (Sword Art Online)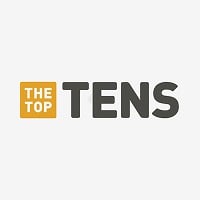 Yes, this is a terrible couple. I liked Kyouji at first, but then episode 13 happened. Sinon is a very forgiving person. - lavashooter
I have seen Sword Art Online 2 but from what I have seen, I don't think they were ever a couple to begin with. - SelfDestruct
No contest, this would be a terrible ship. He's a creepy stalker.
He's just as bad as Sugou, he's a traitor, he's ugly and he's creepy. Shino played into his hands so he get her, so lesson learned, make sure your boyfriend isn't a psychopath before you date him.

P.S there weren't really a couple
V 1 Comment
32
Keitaro and Naru (Love Hina)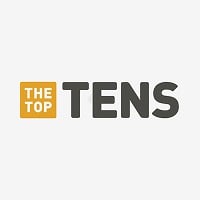 Aw man. Oh no. Not another love hate relationship.
Great. Another love hate relationship!
Only in the anime. Better in the manga. - lavashooter
WHY NO MOTOKO AND KEITARO
V 1 Comment
33
Tatsuya and Miyuki (The Irregular At Magic High School)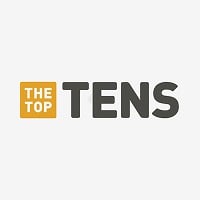 One word to describe this: INCEST! - ModernSpongeBobSucks
V 1 Comment
34
Amu Hinamori and Ikuto Tsukiyomi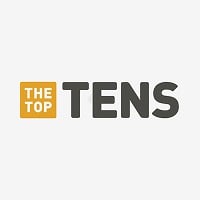 Some might say: Age is a just a number! Yeah right, and jail is just a building. Love shouldn't be pedophilic.
He's way too old for her.
She's only 12 and he's 17. How is that okay?
This couple is cliché (the sexy bad boy with the shy, whiny, annoying protagonist), overrated (so sick of Amuto everywhere) plus he's almost 18 and SHE'S JUST 14! But people ship it whatsoever. "Age is just a number","love is love" uh...and what if a 45 years old is with a 17 years old IS THAT A NORMAL THING?! Nope.
V 2 Comments
35
Inuyasha and Kagome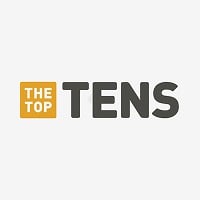 They remind me a lot of not only just Ranma and Akane but also all the other love hate relationship couples too. Love hate relationships overshadow everything and everything else forever and for all eternity to no end nor no other end at all.
Kagome is just some perfect reincarnation, especially some perfectionist when it comes to conflicts with Inuyasha.
What? Another hot and cold relationship?
Kagome is a stupid b***h when it comes 2 inuyasha. 'I can string along 3 guys @ once but u can't still love your lover that u where cheated from inuyasha! And how dare u smack shippo who started things & whom I'm not going 2 scald @ all even though I seen him start it, on the head SIT BOY! '
V 6 Comments
36 Tyson and Hilary (Beyblade V Force)
37
Lelouch and Kallen (Code Geass)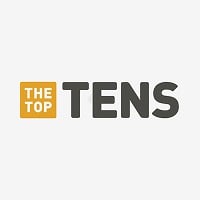 I see Kallen x Lelouch(a.k.a Kalulu) as nothing more than a fanservice ship. In other words, a ship that exists only for fans. Kallen is one of my favourite characters, but not as Lelouch's love interest. And this ship lacks chemistry. Why did the Code Geass wiki even said that Kallen is Lelouch's "trophy girlfriend"(It says as that Kallen is the most complex love interest of Lelouch, which Isn't true). C.C will always be Lelouch's trophy girlfriend(no, since I said girlfriend, Nunnally and Euphy don't count). They had more chemistry and they don't need shoved in the face romance to be sweet and deep for a ship. - MLPFan
Why is this even a thing? Lelouch's heart was always C.C's...
Lelouch x Kallen is the worst joke told by Taniguchi. It is so bad nobody remembers he made this crap canon.
LEOUCH AND C.C. FOREVER!
38
Kouta and Yuuka (Elfen Lied)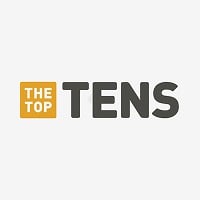 I'll never ever even forgive Lynn for killing Lucy off.
Yeah lucy by the way aren't they cousins kouta and yuuka
Because he should have chosen Lucy/Nyu. - lavashooter
Ge oudda heer yuka, kouta belongs to lucy
V 1 Comment
39
Natsu and Lisanna (Fairy Tail)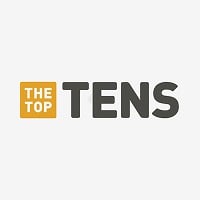 I actually wouldn't be mad if they got together but to be honest there is no romantic connection between these too! At first I thought it was so adorable because they were still children and because she was dead it would never happen but then she came back to life and everything was jumbled. I don't hate her character, I actually like how she came back, but the author was not going to bring her back in the first place. I really do think that this ship will never happen. I think Lucy and Natsu have a better connection in friendship and in romance then Lissana and Natsu. I just feel like Natsu cares more about Lucy then the rest of them and yes he would risk his life for all of them but when Lucy gets hurt... He gets pissed and that's when you run for your life!
Its not that bad I mean they both like each other
If Natsu love Lisanna he will talk to her if Lisanna love Natsu she will never give up in him - akanichan
If Lisanna hadn't "died" this might have been a good ship but Natsu and Lucy would make a better couple now
Well this sucks.
V 12 Comments
40
Naruto and Sakura (Naruto)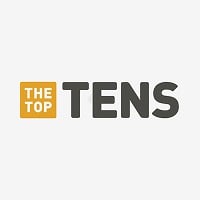 Their relationship is not only toxic in romance but platonic. Naruto had a crush on her for a while but then moved on. Sakura's fake confession proved it.
The most contact Naruto has with Sakura, is whenever he gets punched by her
Boo. I'm glad they didn't end up together - felispasta
PSearch List
Recommended Lists
Related Lists
Top Ten Married Anime Couples
Top 10 Anime / Manga Couples

Most Overrated Anime Couples
Top Ten Cutest Japanese Anime Couples
List StatsUpdated 17 Aug 2017
2,000 votes
94 listings
1 year, 172 days old

Top Remixes (13)

1. Sasuke and Sakura (Naruto)
2. Ichigo and Orihime (Bleach)
3. Light and Misa (Death Note)
RoseRedFlower

1. Ichigo and Orihime (Bleach)
Sunako

1. Goku and Chi Chi
2. Sasuke and Sakura (Naruto)
3. Gray Fullbuster & Erza Scarlet (Fairy Tail)
Goku02
View All 13
Posts
Error Reporting
See a factual error in these listings? Report it
here
.