Top 10 Worst Anime
qwertygoodness
The Contenders: Page 18
341 The Hakkenden
342
Guilty Crown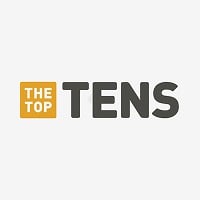 Guilty Crown is a 2011 Japanese anime television series produced by Production I.G which aired on Fuji TV's noitamina program block from October 2011. The story revolves around Shu Ouma, a high school boy who inadvertently obtains an ability called "Power of the King" that enables him to draw out items ...read more.
This guy is even worse than Shinji Ikari, a lucky idiot who got a great power and has as partner the most beautiful idol of Japan, even acquiring this, he insists in being a depressive and pathetic pre-adolescent. This anime it's a shameful waste of soundtrack, scenography and budget.
Just tell if you understood some thing from this anime!
This is the biggest masterpiece ever. My favorite anime awesoe soundtracks(songs), characters everyone are special in their own way I love this anime it should be on top 5 anime
The WORST ANIME SHOW EVER! my sister watch this but idon't really like this show.
343 Superior Defender Gundam Force
344
Smile Pretty Cure!
This anime, #1 has horrible messages, like makeup makes everything better. NO IT DOES NOT. GEEZ people. GET A LIFE. MAKEUP CAN BE USEFUL, BUT IT DOES NOT MAKE YOU A BETTER OR MORE POWERFUL PERSON. #2 The whole show is basically GLITTER. PINK. GIRLY GIRL STUFF. HERE IS MORE GIRL STUFF. cool SCENE? NOPE. MORE GIRLY STUFF. MAKEUP. TOM BOYS WEARING MAKEUP. THE WEIRD CANDY CREATURES. EVERYTHING IS WRONG WITH THIS ANIME.
V 1 Comment
345 Yoko! Jakamoko! Toto!
346
One Punch Man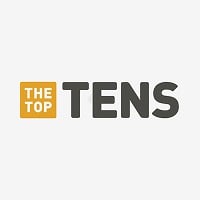 One-Punch Man is an ongoing, online, web comic, which was later adapted into a Manga and Anime series . Created by ONE in 2009, It gained popularity, and soon after, went viral in 2012, surpassing 7 . 9 million views . One-Punch Man (OPM for short) focuses on the protagonist Saitama (Who is named after ...read more.
People usually hate what is popular, but its popular by a reason. OPM is silly, but is funny and have lots of cool battles, an anime for people who just want to take a break from complex storylines or drama and just want to laugh and enjoy some good battles. Is overrated, like many other popular animes, but worth a watch since it has only 12 episodes.
The problem that I have with this anime is that it's predictable. When you know exactly how every episode is going to end, you know it's bad. I mean, it's called One Punch Man for a reason, after all.
People can't comprehend that One Punch Man is a parody and shouldn't be taken seriously. - Rue
This animanga is awesome, I mean, even the opening is amazing!
V 11 Comments
347
Akame ga Kill!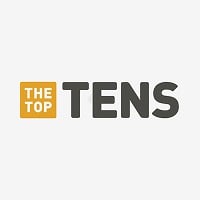 One of the problems I had with this anime was how they handled the deaths. There were only a few moments where they referred back to the deceased Night Raid members that made me actually care about the deaths. However, once most major character deaths came along, the shock value decreases over time and the series seems to want to make you move on by mushing it with poorly-timed comic relief. But the anime still does earn a score of 7.5 out of 10 stars for me. While it's not the worst, it could have done better as an anime series. I did hear there could be a reboot of it... - ModernSpongeBobSucks
Great anime but nope. Not flawless though. The big problem was where the anime took a different path from the manga starting around episode 20. This irritated me because it could have had more episodes if it had followed the manga (still ongoing). - SelfDestruct
Just shock factor everywhere, piss poor storytelling, and mishandling of tone throughout the series!
I loved the anime but I couldn't handle the sudden deaths it was too quick and sudden. They problem I have is this...

WHY THE HELL DO THE CHARACTERS DIE RIGHT AFTER TASTUMI SHOWS UP? THEY'VE BEEN LIVIN FOR SEVERAL YEARS THEN BAM WHEN TATSUMI SHOWS UP THEY ALL DIE! AND AKAME (THE MAIN CHARACTER) BARELY HAS ANY CHARACTER DEVELOPMENT OR STORY! HER SISTER HAS MORE STORY THEN HER

ooohhhohoho
V 2 Comments
349
Hi-sCool! SeHa Girls
The characters are named completely after SEGA CONSOLES! Need I say more? - SelfDestruct
I might watch it someday though. - PerfectImpulseX
350
Shugo Chara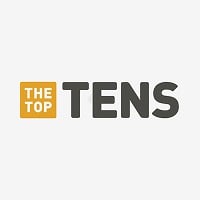 When the main character leaves the room, her parents even say "SHE'S SO COOL! " parents don't do that. And the main character is a cliche and so is everyone else.
The show is cute and all, But the main character who is only 12 who was only In elementary with a 17 year old boy? The so called "romance" In this anime looks forced and creepy. And I don't even like Romance animes or shoujos In general as I prefer psychological animes and seinens. But really, a little girl and a teenager in his late teens, how is that "love"? - MLPFan
Amu is supposed to be 'really cool' but I find her really annoying. Most of the characters are annoying except for Ikuto and the crossdressing one.
This anime was just...really weird. The main character in y option was boring and the romance was odd and kinda creepy. Not to mention the horrible execution of the eggs and powers.
352
Gantz
Terrible characters, terrible storyline and a terrible way of presenting the story!
353
God Eater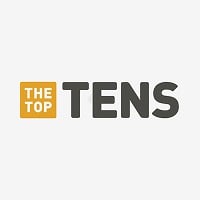 God Eater is an anime adaptation of the God Eater video game series. It is animated by Ufotable and began airing on July 12, 2015 after a one-week delay.
I certainly would say this anime should not be in the list. But of course it's not like I have nothing against it. The pacing in some parts of the anime are an issue for example, but thankfully, they didn't do much to bring this anime down. As long as it's not with Boku no Pico, I am fine with it. - SelfDestruct
Fate/zero and Fate/stay Night: Unlimited Blade Works were better productions by Ufotable than God Eater. - ModernSpongeBobSucks
354
Kuroko no Basket
Kuroko no basket is an really lovely anime only some basketball scenes are impossible. Some scenes are a little to long. But it is a nice anime with lots of friendships and laughter.
Who even watches anime basketball? I would rather watch an NBA fails montage than this! - SelfDestruct
It was boring
355
LoveLive! School Idol Project
Am I the only one who finds this show really dumb lol just a bunch of perfect girls dancing about no biggie. No plot either. Sure the songs are okay BUT IS THIS KPOP? Like perfect lines instead of plastic.
This is just the worst. "Kawaii" girls with stereotypical personalities and such a dumb plot. I don't get why is this having so much attention.
Ugh go higher. - InklingSethO
Nico nico nii
V 2 Comments
356
The Legend of Korra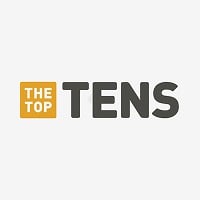 The Legend of Korra is an American animated television series that aired on the Nickelodeon television network from 2012 to 2014. It was created by Bryan Konietzko and Michael Dante DiMartino as a sequel to Avatar: The Last Airbender, which aired from 2005 to 2008.
I just thought this was more of a kid show because it was aired on nick. I don't really like the plot line but I respect people who enjoy it because of it creativity and less amount I boobs and stuff.
This is not an anime. And it's actually good - Sassy13crown
WHY IS THIS EVEN ON HERE it's not anime! D< And it was actually good, it dealt with in depth subjects and trauma and was way too advanced to be just a kids show without yet steering away from being watchable by all ages!
This is not an anime! This is a western cartoon that takes inspiration from anime!
V 1 Comment
357
Jojo's Bizarre Adventure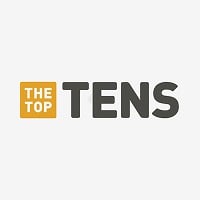 Jojo's Bizarre Adventure is an anime and manga franchise originally written by Hirohiko Araki. It centers around the perilous journey of the members of the legendary Joestar bloodline.
I may have added this anime in this list. But I am in no way saying it's bad! Yes it has great action, but does not mean it's flawless. Still a 7.5/10. It's enjoyable. But still, its sequel, Stardust Crusaders, is MUCH better. - SelfDestruct
Dude, this anime sucks, bad characters and bad plot 0/10
Horrible plot, disgusting homosexuality, vampries are sins. I caught my child watching this last Tuesday and I have to say I am MAD M.A.D ANGRY. AND EXSQUSE My LANGUAGE! I AM PI S S ED. IT IS A SINNER ANIME! NO CHILD SHOULD BE WATCHING SINNERS! I CAUGHT MY CHILD TOUCHING HIS LOVE SPOTS TO "JOTARO KUJO" I AM DISGUSTED.
358 Pilot Candidate
359
Nichijou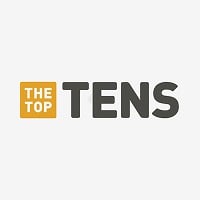 Nichijou is awesome! It doesn't have too much of a plot or anything because it's a slice of life comedy but it still is awesome though. It pays to be Japanese or have at least a limited knowledge of Japanese culture to be able to understand some of the jokes in the anime though.
Nichijou is one of the best anime I have ever seen. It doesn't have a central plot, but is more of a slice of life comedy. It pays to either be Japanese or have at least a limited knowledge of Japanese culture to get some of the jokes in this anime...
Nichijou is highly entertaining if you are watching it because you have nothing better to do. It's very strange and bizarre, but that makes it so good. - Rue
Nichijou is cool! Even if it's hard to watch feet. - Neinwott
360
Is It Wrong to Try to Pick Up Girls in a Dungeon?
What the hell happened to the cover?! This anime sucks! - Neinwott
The title should just say it all.
This anime is bad! - Neinwott
This soles scene makes us hurl, because it sucks! All I need is to make an Anime Girl laugh. - Neinwott
PSearch List
Recommended Lists
Related Lists

Greatest Anime of All Time

Top Ten Anime Characters

Hottest Anime Guys

Strongest Anime Characters of All Time
List Stats
9,000 votes
393 listings
8 years, 49 days old

Top Remixes (71)

1. Boku no Pico
2. Pico x Chico
3. Legend of the Galactic Heroes
SelfDestruct

1. Boku no Pico
2. Lucky Star
3. Dragonaut - The Resonance
Mariosprincessesfan

1. Boku no Pico
2. Diabolik Lovers
3. Eiken
RoseRedFlower
View All 71
Posts
School Days: Random anime review (The worst anime ever created)
visitor
The Official MSBS Anime Rant: Soul Eater Not!
ModernSpongeBobSucks
RRF: My Thoughts on School Days Anime (ಠ_ಠ)
RoseRedFlower
The Rant - Re/Zero: Starting Life In Another World
TwilightKitsune
Error Reporting
See a factual error in these listings? Report it
here
.