Worst Antivirus Programs
Target
These antivirus companies are so bad, your computer will throw up!
The Top Ten
1
PC Optimizer Pro
It's fake. Don't waste your money on the "full version". - Target
Bad customer service, bad software in general, mainly preys upon people who know nothing about computers. Scam software 100%.
Gains viruses
It makes battlefeild v look good
V 3 Comments
2
SpySheriff
SpySheriff is malware that's impossible to remove. Your computer won't like it. - Target
This is old, and it wasn't even legitimate at all.
Dumb trojan "anti-" virus. - computerfan0
3
Symantec
Norton used to be awful, but Symantec has improved a bit.
Very good at annoying, slowing down PC and deleting non-infected files. Its capability of catching real viruses lies probably in deleting and blocking everything, which is not in an exception list. Got rid of it.
Literal Trash LMAO
Norton crashed itself... then my computer.
Thanks, Norton. You are the worst antivirus ever.
V 1 Comment
4
Antivirus 360
Bad signatures
Virus ads everywhere
5
Webroot
Lol another dumbass who probably never even tried it
It isn't great as far as detection rates go, but it's good for older PCs.
6 Virus Shield
7
McAfee
Slows down performance, and generates lots of fake alerts.
Poor Performance! Slow and need enough system resources.
The slowest antivirus ever?
It Detects almost everything, and as a guy that likes torrenting games this is annoying
V 7 Comments
9
Avast Antivirus
Avoid - one of the worst AV packages out there: it lures users that are not that technically minded with price - 0. Unfortunately protection offered by Avast is equal to the amount of money it costs. Had to many cases where oblivious friends installed this malware and afterwards came crying to me asking for help.
How is this here please remove it
Avoid
Avoid at all cost...worst "antivirus" to date.
V 8 Comments
10
Microsoft Security Essentials
You may as well just have no antivirus at all.
Bestestestest security system I ever didn't see. please don't use this it is very bad
Patch - yes please. Crack - yes please. File.exe - yes please.
Our computer needs it!

-Microsoft Security Essentials 2017
The Newcomers
?
Quick Heal
Slow down my pc performance

i can't use two application at same time in 1 GB Ram Pc
The Contenders
11
Norton
It is slowing down my computer, specially email access to server.
How is this not #1 - Easahby
Doesn't even have a 50% detection ratio
The worst antvirus it's the thing that schools and mums would use
V 1 Comment
12
Protogent
I am Proto, your security is my motto! - Fullwalking2
I am Proto, Scamming your money is my motto.
Can't even rhyme
It is a bloody scam. I had a virus on my computer once, but Proto said my computer was free from viruses and he didn't even do a scan.
V 7 Comments
13
MalwareBytes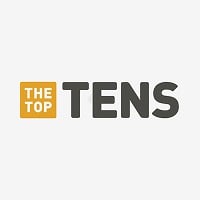 Malwarebytes Inc. is an American Internet security company with offices in Santa Clara, California, Clearwater, Florida, Tallinn, Estonia and Cork, Ireland.
Whoever put this on is dumb. Malwarebytes is actually one of the best
Stop already! I don't understand why this is so overrated! - Target
The best antivirus ever (for nowadays)
14 Stop Sign Antivirus
15
Kaspersky
That tool, that will randomly use 99% of the available computing power even though you configured it to only run while idle.
Probably a connection to Russian servers, Yes that might just be true.
16
AVG Antivirus
2018 avg is total crap, shame because older avg was good
Piece of Crap
The new avg is just awful! always trying to sell you something that you don't want. and very awkward to use.
used avg on more than 25 PC's for 10 years but this is the end for us!
SO MANY POPUPS
17
TotalAV
This is not an antivirus. This is malware.
Deleting it is impossible without using malwarebytes or manualy going in to your files and deleting it, it is rougeware
18
Windows Defender
Wont detect anything
Utterly pointless.
Might as well have no antivirus at all
19 CCleaner
20
MacKeeper
THIS IS MALWARE!
Is annoying
Puts adware in computer. definitely avoid
21
Bytefence
This is the worst antivirus program in my opinion it just goes bundled with other software programs and when you completely remove bytefence its still there it is so hard to remove this antivirus and it just downloads itself without your permission it also popups while your using the program it came with and if it's a screen recorder it will be so hard to remove bytefence you need to go to task manager and end task WHO HAS TIME TO DO THAT when your using a screen recorder to record your gameplay
People have been having issues with Minecraft because of ByteFence. - allamassal
22
Smadav
The worst
SMADAV IS THE WORST AV I EVER HAD THAT IT BLOCKS THE VIRUS PROGRAM WHICH IS EXCLUDED. AND THE MESSAGES ARE SO NEGATIVE
23
BitDefender
I use this on my pc and it is really quick to scan my pc, 10/10
This is genuinely the best antivirus out there.
It's the best antivirus
24 PC Cleaner
25
Advanced System Care
It's fake. Nothing to tell about it. But one thing-"It completes full system scan just in10 seconds."
What fake about it? its not fake, Its not an antivirus, it doesn't say it is, it is what it says Advanced System Care
its not fake its very effective and useful to keep your system clean and fluent. It has very good features, unlike that idiotic TuneUp Uttilities which simply brakes your system
26
Eset
Worst Antivirus in the market
Best I've used yet
27
Sophos Anti-Virus
Do you want some free vbuck--- I mea, I mean free Memz virus that it will not remove? I definitely do 21/21 ez software no risk, no pc slowdown, no minecarft n fornight laggi b--b--b-b-bai...
28 Comodo
29 Winzip Malware Protector
30
BullGuard Antivirus
Don't waste your money for this
31
Net Protector
It's Fake and alters Windows Registry unknowingly
32
RegClean Pro
Potentially unwanted software disguised as a PC optimizing program. - WindWakerFan
33 Adaware
34
SUPERAntiSpyware
Does not detect anything
Slows down computer
BAdd New Item
Related Lists
Best Antivirus Apps for Android
Best Antivirus Software for Windows 7 and 8
Best Free Antivirus Software

Top 10 Adult Swim Programs
List Stats
300 votes
35 listings
2 years, 4 days old

Top Remixes
1. PC Optimizer Pro
2. SpySheriff
3. Symantec
Target
Error Reporting
See a factual error in these listings? Report it
here
.