Top Ten Worst Authors
These are the people who claim to be authors but really just create boring, talentless books and give writers a bad example. But it is very rare and that's a good thing.
The Top Ten
1
Stephenie Meyer
It's her fault the world had to go through the torture that is Twilight - queenamira
Twilight sucks - Lunala
Not fair. Every author is excellent in some of the other.
I like your style
2
E.L James
"she is best" go read some 1984 - 445956
She is best
*Barf*
This woman is awful. Anyone who says otherwise is a troll or is just ignorant. Once an actual rape victim wrote to her that she didn't enjoy the movie because Christian's rapey attitude made her uncomfortable. This is how Mrs. James responded to someone who has gone through such a great trauma: By posting a gif where some bitch throws a book to a guy's face while the words " Read the book! " are spelled in capital letters. - RoseRedFlower
3
J.K. Rowling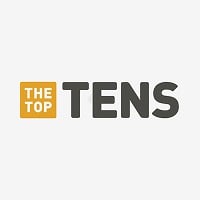 Joanne Rowling, CH, OBE, FRSL, FRCPE, writing under the pen names J. K. Rowling and Robert Galbraith, is a British novelist, philanthropist, film and television producer and screenwriter best known for writing the Harry Potter fantasy series.
Hermione is black. Harry is gay. Ron is bisexual. Dumbledore had an affair with one of the male wizard teachers in the university. What's next? She calls the readers gay? And she's a SJW just trying too hard. - tequila
So? Her books are great. And while I would hate for her to call the readers gay, she can do whatever she wants with her characters. It's her book. - aj2005
She doesn't deserve to be on this list Harry Potter books are awesome
Overrated and too complicated for my liking
Overrated book series but it's alright - queenamira
4
Rachel Renee Russell
What!? Who ever put this on this list should get a life! Dork Diaries is awesome!
5
Paris Hilton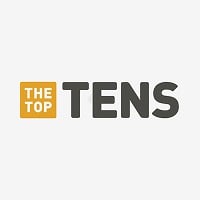 Paris Whitney Hilton is an American businesswoman, socialite, television personality, model, actress, singer, DJ, and author.
garbage
6
Adolf Hitler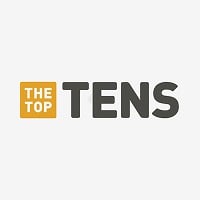 Adolf Hitler (April 20, 1889 - April 30, 1945) was a German politician who was the leader of the Nazi Party, Chancellor of Germany from 1933 to 1945, and Führer of Nazi Germany from 1934 to 1945. As dictator of Nazi Germany, he initiated World War II in Europe with the invasion of Poland in September ...read more.
He actually did write a book - Lunala
Hitler DID right books, actually.
Dude hitler didn't write books he killed jews - NickelbackLinkinPark4Eva
He's messed up
7
Glenn Beck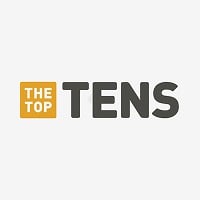 8
James Patterson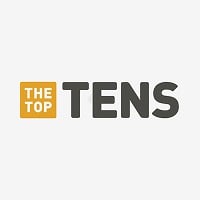 James Brendan Patterson is an American author and philanthropist. Among his works are the Alex Cross, Michael Bennett, Women's Murder Club, Maximum Ride, Daniel X, NYPD Red, Witch and Wizard, and Private series, as well as many stand-alone thrillers, non-fiction and romance novels.
He is literally an idiot to write such illicit novels like Maximum Ride and Murder suspect whatnot. I hate him
9
David Benioff
Thanks for ruining game of thrones
He is a piece of human trash
Ruined GoT for Netflix
Un-creative douche
10
Donald Trump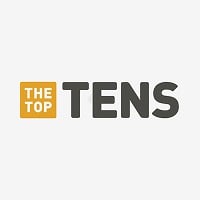 Donald John Trump (born June 14, 1946) is an American businessman, television personality, politician, and the 45th President of the United States. Born and raised in Queens, New York City, Trump received an economics degree from the Wharton School of the University of Pennsylvania in 1968. In 1971, ...read more.
Wrote the Art of the Deal, Think Big, Great Again, and Trump Never Give Up he is deserving of the list, not to say his books are awful, just say he is an author - germshep24
Wait what? People have to stop putting ridiculous stuff like Justin Bieber and Donald Trump up here...
The Contenders
11
Ann Coulter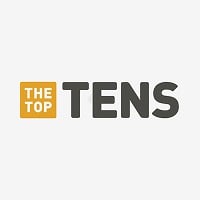 Ann Hart Coulter is an American conservative social and political commentator, writer, syndicated columnist, and lawyer.
Only those who are mindless fat rednecks wouldn't include her on this list.
She's a fearless genius. Only those who cannot handle plain, unvarnished truth would include her on this list.
12
George W Bush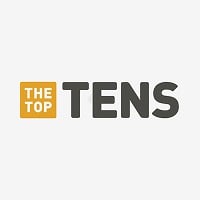 George Walker Bush is an American politician who served as the 43rd President of the United States from 2001 to 2009 and 46th Governor of Texas from 1995 to 2000. The eldest son of Barbara and George H. W.
Seeing him here is just lol - TeamRocket747
13
Hillary Clinton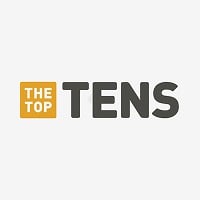 Hillary Diane Rodham Clinton is an American politician who was a Democratic presidential candidate in the 2008 and 2016 elections.
14
Nicholas Sparks
His books are the same basically, he rips off most ideas from his previous work, changes some things here and there and then it's a new book, it's super lame. - LukeTargaryen
15
Adnan Oktar
This guy is so dumb that he doesn't even know anything about evolution. He's actually anti-evolution. No one takes this guy seriously.
16
Harper Lee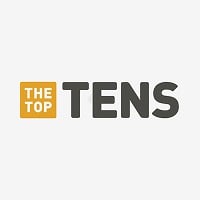 Nelle Harper Lee, better known by her pen name Harper Lee, was an American novelist widely known for To Kill a Mockingbird, published in 1960. Immediately successful, it won the 1961 Pulitzer Prize and has become a classic of modern American literature.
She wrote To Kill a Mockingbird. Enough said. Take her off the list. Now.
17
Suzanne Weyn
Worst writer ever seen! Who think she is best, only mad people.
Author of haunted museum.worst book,worst writer
18
Karl Marx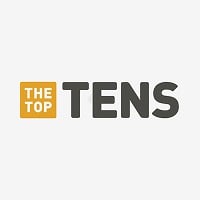 Karl Marx was a German philosopher, economist, historian, political theorist, sociologist, journalist and revolutionary socialist. Born in Trier to a middle-class family, Marx studied law and Hegelian philosophy.
For one thing, he is an actual writer, which I believe puts him ahead of Bieber automatically. Second, he wrote the "Communist Manifesto", which introduced one of the most, if not THE most, evil governments in history. And the communist governments actually operated under a WEAKER version of communism. Marx's original version is far, far worse than, say, Stalin's was. The other authors may be bad writers, but that's all they are-bad writers. Karl Marx, with his writing, created pure evil. There is absolutely no reason why he should not be number one.
Um, ignore that comment about Bieber. When I submitted Marx to the list Justin Bieber was somehow number 3 on it. He's still above Bush by default.
Supreme example of the insolence in German academia of the 19th century. Edgy. Self-righteous. Not applicable to reality.
19
William Shakespeare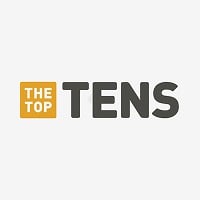 William Shakespeare was an English poet, playwright, and actor, widely regarded as the greatest writer in the English language and the world's pre-eminent dramatist.
If you say Shakespeare was a horrible writer (and I'm saying this without having read any of his plays, but while knowing the impact he had on worldwide literature), then you must not really know who he was!
Take him OFF the list. NOW!
20 Imari Jade
21 Edward Bulwer-Lytton
22 Christopher Paolini
23 Linda Howard
24
Jonathan Franzen
Unreadable
25
Marion Zimmer Bradley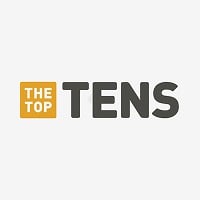 Marion Eleanor Zimmer Bradley was an American author of fantasy, historical fantasy, science fiction, and science fantasy novels, and is best known for the Arthurian fiction novel The Mists of Avalon, and the Darkover series.
26
Ayn Rand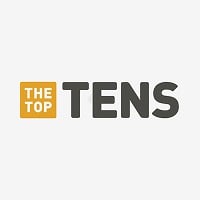 Worst author ever. Wrote Atlas Shrugged which is the worst book ever. Not to mention a horrible person as well. - aj2005
27
L. Ron Hubbard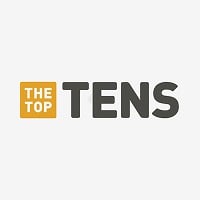 Lafayette Ronald Hubbard (1911-1986) was an American author known for forming the new religious movement Scientology.
Wrote terrible sci-fi novels, then made one of his sci-fi novels into a terrible religion - germshep24
Founder of the Cult of Scientology
xenu.net
28
Valerie Solanas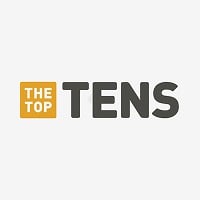 29 S. E. Hinton
30
John Green
I'd rather read a schlocky sci-fi novel about a post-nuclear earth than re-read again and again the usually unexpurgated portrayals of whining teens carried through book after book. Paper towns has been the only one of his books that I could get through without a "never again" verdict (at the bare minimum, never again unless there is nothing better available). He occasionally writes what seems to me to make a good quote, but, otherwise, other readers can have John Green books. I don't want them.
31
Alex Jones
His "novels" make me want to shoot myself.
32
Tracey West
She made a junior novelization of the Emoji Movie. Why is Harper Lee here? Was it that To Kill a Mockingbird hater troll? - 445956
33
Rick Riordan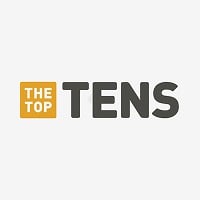 Richard Russell Riordan Jr. (born June 5, 1964) is an American author. He is known for writing the Percy Jackson & the Olympians series. His books have been translated into 42 languages and sold more than 30 million copies in the US. 20th Century Fox has adapted the first two books of his Percy Jackson ...read more.
Doesn't deserve to be on the list, not the best author, but still an ok writer, if this was an overrated list then yes - germshep24
Highly overrated. Not that much of a greatest or nicest author like everybody likes to think.
34
Varg Vikernes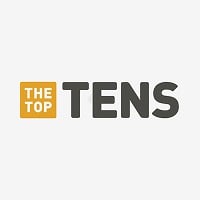 Louis Cachet, (born Kristian Vikernes) more popularly known as Varg Vikernes, is a Norwegian musician, writer, and a convicted murderer and arsonist. He is known as the frontman of the one-man band Burzum (named after a word in the Black Speech, which is a fictional language in J.R.R. Tolkien's The ...read more.
35
George Orwell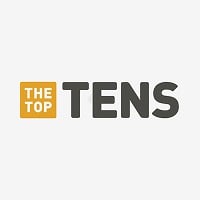 Eric Arthur Blair (25 June 1903 – 21 January 1950), who used the pen name George Orwell, was an English novelist, essayist, journalist and critic. His work is marked by lucid prose, awareness of social injustice, opposition to totalitarianism, and outspoken support of democratic socialism.
Really shouldn't be on this list, he wrote 1984 and Animal Farm - germshep24
How did he appeared in this list.
36
Beverly Cleary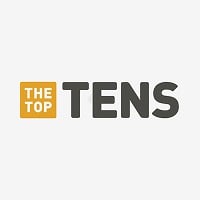 Beverly Atlee Cleary (born April 12, 1916) is an American writer of children's and young adult fiction. One of America's most successful living authors, 91 million copies of her books have been sold worldwide since her first book was published in 1950. Some of Cleary's best known characters are Henry ...read more.
37 Jeff Kinney
38
Orson Scott Card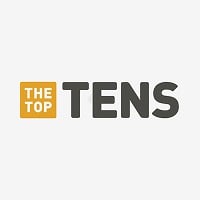 Pretty good author, but I mainly hate him because he's a complete homophobe.
39
Erin Hunter
LOOK AT ME I'm SO EDGY I AM EMO I WRITE A LOTR BOTLEGG WIT DEPRESD CATZ
-Expert imitation of Hunter herself
40 Candace Bushnell
41
Charles Darwin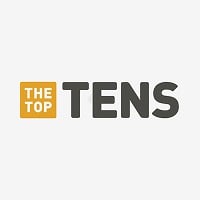 Charles Robert Darwin was an English naturalist and geologist, best known for his contributions to evolutionary theory.
Wrote one of the most meaningful books in science doesn't deserve to be on this list - germshep24
Many People Died Because of his book.His Book was the Building Block Of every Dictatorship in the 20th Century.He is Completely Responsible For Hitler's Holocaust,The Communist Regime,World War 2,The Russian Revolution,The Castro Regime,Mass Genocide.Darwin's Number is 666.Darwin Is the Antichrist.Darwin is evil.Burn his Book And Burn him in Hell!
42
Uthman Bin Affan (3 Caliph)
Took the passages from the first Quran and remade it as the terrorist manifesto. He is currently rotting in Hell!
43
Lloyd Alexander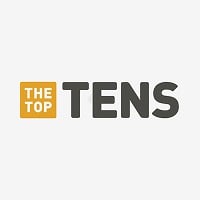 Lloyd Chudley Alexander (1924-2007) was an American author of fantasy novels for children and young adults. His most famous work is the fantasy series The Chronicles of Prydain (which was later adapted into the 1985 Disney film The Black Cauldron, which has also earned a reputation for being one of ...read more.
he sucks
44 Paulo Coelho
45
George R. R. Martin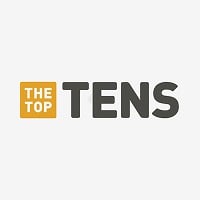 George Raymond Richard Martin (born George Raymond Martin), also known as George R. R. Martin, is an American author known for his epic fantasy series A Song of Ice and Fire, which was later adapted into the famous HBO series Game of Thrones.
Doesn't matter how many Rs you add to your name, if you write rape-porn for self indulgent wallowers, and do nothing to bring recognition, compassion to the evils of war, you are still just a dirty old man who has contributed nothing towards the betterment of society. His popularity and lack of legitimate commentary just goes to show how sick humans are.
46
Jane Austen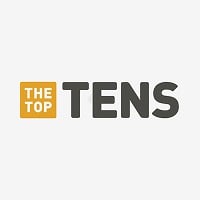 Jane Austen was an English novelist known principally for her five major novels which interpret, critique and comment upon the life of the British landed gentry at the end of the 18th century.
Why on earth is she not on this list? - Moyachhka
BAdd New Item