Top 10 Worst Baby Shows
The Contenders: Page 2
21
Dora & Friends Into The City
They are in 5th grade but don't know anything. Quit doing electives all the time. - PanthersFTWpatriotsFTL
It came out on my birthday
yeah... - spacekoopa
22
Nanalan'
I laughed my ass off because it locked so stupid
Chadtronic reacted to it and it looked weird. - PanthersFTWpatriotsFTL
23
The Tweenies
I find it boring.
24
Thomas The Train
This show is awesome - TheKirbyCreeper999
I thought it was Thomas The Tank Engine and that is a classic cartoon, everyone watched it when they was little.
They ruined my favorite old kid's show by making it CGI.
I just like the meme. And it was my childhood but I outgrow things. - PanthersFTWpatriotsFTL
V 5 Comments
25
The Chica Show
She squeaks but her parents don't. Does Chica have laryngitis? - PanthersFTWpatriotsFTL
I never liked this show, when I saw it, I thought it was boring. - AnimeDrawer
The noise from Chica is horrible and will make babies deaf.
Wait is this an actual baby show? Or is it about FNAF? - Lunala
V 5 Comments
26
VeggieTales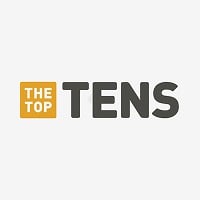 VeggieTales is an American series of direct-to-video children's computer animated films created by Phil Vischer and Mike Nawrocki featuring antropomorphic fruits and vegetables in stories conveying moral themes based on Christianity
I don't get Christian kids shows they say believe in God or we will kill you. Anyone can have any religion they want - PanthersFTWpatriotsFTL
I don't know this one lol. British 90s kid.
In a kindergarten class when I was quite young I watched this, and I liked it back then. - Lunala
Veggie stink
V 1 Comment
27
Sprout
Sprout is not a T.V. Show it's a T.V. Network.
Terrible shows though - PanthersFTWpatriotsFTL
That's a channel
It's a T.V. network but the shows still suck.
V 1 Comment
28
Baby Einstein
How do people like this. You call Boohbah LSD but this not. I die laughing at those baby Einstein collection that are hosted by a 15 year old. And I am only 14. - PanthersFTWpatriotsFTL
This does not belong hear. It's educational, has awesome toys, and cute puppets with silly puppet shows! Even I like it! Get it off! Also, Teletubbies should be higher.
This is not in any means bad!
HOW DARE YOU PUT THIS ON THE LIST! GET IT OFF NOW BEFORE BARD HAUNTS YOUR DREAMS!
29
Little Einsteins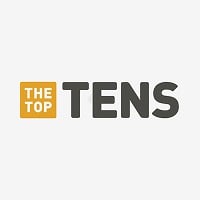 Little Einsteins is an American animated children's television series on Playhouse Disney. The educational preschool series was developed for television by Douglas Wood who created the concept and characters, and a subsequent team headed by Emmy Award-winning director Aidan Abril and JoJo's Circus co-creator ...read more.
This desrves to be much, much higher than 33. The show and it's theme song are annoying as heck. And the name is Little Einsteins, so the person behind this show thinks that the 4 characters in the show are as smart as Albert Einstein. Huh. I doubt so.
Why does every animal sound like an instrument. - PanthersFTWpatriotsFTL
The theme song is lit though. - AnimeDrawer
Okay at best
V 3 Comments
30
Lazytown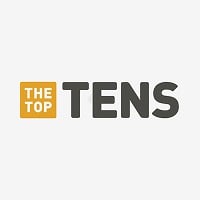 This show is weird.
We Are Number One!
Its crazy this came out in 1991 as a book in Iceland only, why didn't they translate it and bring it out to other countries in the 90s.
February 2018 and I still love this meme. - PanthersFTWpatriotsFTL
V 2 Comments
31
Jake and the Never Land Pirates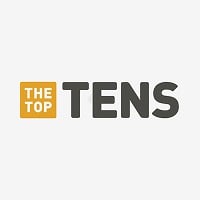 Jake and the Never Land Pirates is an Annie Award-winning musical and interactive American children's animated television series shown on Disney Junior.
Why friends with Captain Hook. - PanthersFTWpatriotsFTL
32
Boj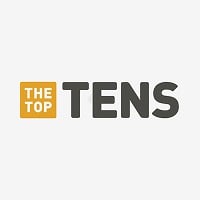 Boj spelled backwards is job which they need one. - PanthersFTWpatriotsFTL
Mia is stupid
duh - mayamanga
33
Bear In The Big Blue House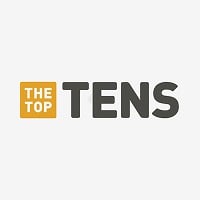 Why do you like it JUST because you liked it when you were little. I liked almost all of these shows when I was little bit I don't anymore. Bit like what you like. - PanthersFTWpatriotsFTL
I used to love this show - Lunala
This show ticked me off.
GET. THIS. OFF. NOW. - SanicHeghog123
34
Blue's Clues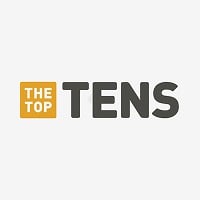 Blue's Clues is an American children's television series that premiered on Nickelodeon in 1996. Producers Angela Santomero, Todd Kessler, and Traci Paige Johnson combined concepts from child development and early-childhood education with innovative animation and production techniques that helped their ...read more.
Kinda weird, but I wasn't a baby/toddler when this first aired.
This should be lower in the list or off the list because it is a good show.
Am I the only one who can't stand this show. - PanthersFTWpatriotsFTL
I used to watch this all the time on T.V.. In fact, I loved it, I kept watching the episodes. It teaches good things and the characters are pretty cool. Plus, it is so strange it is good. - AnimeDrawer
35
Monster Math Squad
What the heck even IS this MATH? Again, seriously!?
I hate math I have a 20 in it. - PanthersFTWpatriotsFTL
36
Littlest Pet Shop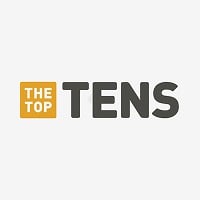 Littlest Pet Shop is a toy franchise and cartoon series owned by Hasbro. The original toy series was produced by Kenner in the early 1990s.
I looked at it on Wikipedia and the song names are uncreative. - PanthersFTWpatriotsFTL
This show ticked me off.
This is not a baby show!
37
Tree Fu Tom
I heard of it. It sounds stupid. - PanthersFTWpatriotsFTL
More like Eat Poo Tom
Ummm... Maybe...
38
Mr. Meaty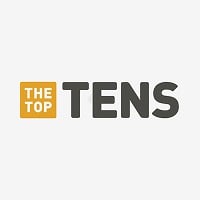 Mr. Meaty is a Canadian-American television series created by Jamie Shannon and Jason Hopley. The show centers on two lazy teenage boys named Josh Redgrove and Parker Dinkleman, who work at a fast food restaurant.
Going by the animation (never heard of the show) I doubt parents would let kids under seven watch this.
Never heard of it but that cover freaks me out. - Lunala
Not a baby show but it is terrifying as ever
I would be SCARRED if I saw this as a kid. - 906389
V 1 Comment
39
Nina's World
Is this an opposite of Nina needs to go?
40
Maya The Bee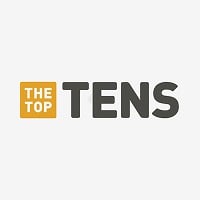 Maya the Bee is a German-Australian computer-animated comedy television series produced by Studio 100 Animation in association with ZDF and TF1. It is based on the character Maya the Bee introduced in 1912. This is the second animated adaptation focused on the character, after the anime Mitsubachi Māya ...read more.
Maya is not a bee. - PanthersFTWpatriotsFTL
Goddammit, I am not a bee. - mayamanga
PSearch List
Recommended Lists
Related Lists

Top Ten Baby Shows

Top 10 Baby Shows Parents Find Annoying

Top 10 Baby Shows that Became Memes

Top 10 Best TV Shows

Best Nickelodeon Shows of All Time
List Stats
200 votes
89 listings
3 years, 268 days old

Top Remixes (7)

1. Barney & Friends
2. Dora The Explorer
3. Caillou

masoncarr2244

1. Barney & Friends
2. Dora The Explorer
3. Yo Gabba Gabba!

Freddy_Fazbear

1. Dora The Explorer
2. Mickey Mouse Club House
3. Barney & Friends

TheKirbyCreeper999
View All 7
Posts
Error Reporting
See a factual error in these listings? Report it
here
.