Top Ten Worst Bands Ever
skynet
The Contenders: Page 4
61
Led Zeppelin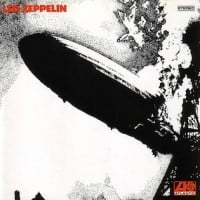 Led Zeppelin were an English rock band formed in London in 1968. The group consisted of Robert Plant (Vocal), Jimmy Page (Guitar), John Paul Jones (Bass, Keyboard) and John Bonham (Drums). The band's heavy, guitar-driven sound, rooted in blues and psychedelia on their early albums, has earned them recognition ...read more.
This list is damn wrong! What! Led Zeppelin? Metallica? Linkin Park? Nirvana? Worst? Are you effing mad? They are supposed to be the best! Who the hell made this damn effing list?
HOW IN THE WORLD IS Led Zeppelin IN THIS LIST? THEY ARE AWESOME! THIS IS THE WORST LIST EVER!
How the hell did Led Zeppelin get into the worst bands ever? These guys are the rulers of rock! Whoever put Led Zeppelin on here is clearly a Justin Beiber fan. - evil7
Not my style. But they might be one of the greatest bands of all time, siply because of their musical ability.
V 37 Comments
62
Falling In Reverse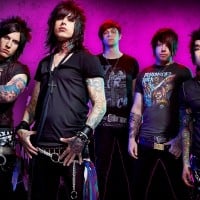 Falling in Reverse is an American post hardcore band from Las Vegas, Nevada, formed in 2008, signed to Epitaph Records.
I honestly like this band a lot, but the album, Fashionably Late, suck! That album is literally just "the Ronnie Radke album" I rarely hear the rest of the band in that album! Also WHO WAS THE IDIOT THAT SAID "HEY RONNIE, MAYBE YOU SHOULD RAP! " DOES HE ACTUALLY THINK HE CAN RAP? But in all honesty, the band isn't that bad!
His voice is on par with Axl Rose, that being said, I think Guns N' Roses is almost unlistenable, at least they have slash, what does Falling In Reverse have? I'll tell you what they have, a cover of Gangsta's Paradise that makes me want to shoot myself
They actually had a very talented lead guitarist. But thankfully he left to join a Heavy Metal band (not metalcore) named Cry Venom where he could shred all he wants. Check them out, his new band is actually very good. - Plonderss
Can we just not care about the band members and just appreciate the music? And even if we are talking about the members, have you not heard Jacky Vincent's guitar skills?
I have so many negative opinions of this band, that I don't have the energy to type them all. I'll save you a lot of time. Go look up "Stevie Listens to Falling in Reverse" by Someguy827 on YouTube. You'll have all of my opinions and more. Screw this band with a screwdriver.
V 10 Comments
63
Foo Fighters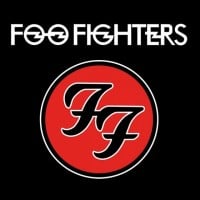 Foo Fighters is an American rock band, formed in Seattle in 1994. It was founded by Nirvana drummer Dave Grohl after the death of Kurt Cobain and the dissolution of his previous band. The band consists of obviously Dave Grohl (lead vocalist, songwriter), Pat Smear (lead guitarist, pianist), Nate Mendel ...read more.
Awesome band, don't suck at all!
NEVER PUT THE FOO FIGHTERS ON A LIST LIKE THIS!
How are Foo Fighters on here? Dave Grohl started drumming with nirvana then when kurt died, he changed to guitar and vocals and started his own band. There are so many great songs by them, Everlong, Pretender, Learn to Fly etc.
Um whoever of the 0.2% who voted, you are deaf.
V 11 Comments
64
Radiohead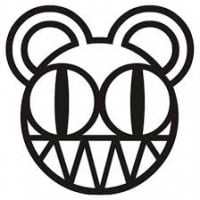 Radiohead are an English rock band from Abingdon, Oxfordshire, formed in 1985. The band consists of Thom Yorke (lead vocals, guitar, piano, keyboards), Jonny Greenwood (lead guitar, keyboards, other instruments), Colin Greenwoood (bass guitar), Phil Selway (drums), and Ed O'Brien (guitar).
This band doesn't deserve to be in this list.
This must be a joke. Seriously. How could someone add Radiohead to this list? It is the best band ever created.
The only songs that people who dislike them have heard are Creep and Karma Police and they suck anyway
Why are they one here?
V 3 Comments
65
Hootie & the Blowfish
This group is just awful.
Don't know... Don't care.
Why does this band exist
why does darius rucker exist
66
Primus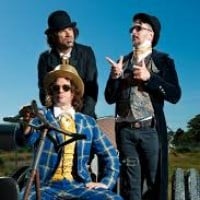 Primus is an American rock band based in San Francisco, California, currently composed of bassist Les Claypool, guitarist Larry LaLonde and drummer Tim Alexander. Les Claypool is regarded as one of the best bassists of all time for his slap-bass ability in notable songs like "My Name Is Mud", "The Toys ...read more.
Why the hell are Primus here? They have one of the most talented bassists ever, no to count the fact that they made hits with EXPERIMENTAL SONGS... see "My Name is Mud". Bands like this are what makes the musical flow more diverse and creative. Definitely not deserving to be in that list.
So being different and original means being one of the worst bands ever? I think not. I can see how one would consider them to be awful though, as their lyrics and instruments can seem kind of awkward and silly. They are different from like every other band and the bass playing is great as well as unique. This band has a distinctive style that may not appeal to everyone, but you can't deny the statement that the music is interesting and different. I think Primus are a great band and shouldn't be on the list.
They made the South Park theme song! That makes them automatically awesome - Tylerlangford1234
A great industrial hard rock band. I love their music as it is strange and unique among the 90's rock bands. Not near the worst.
V 14 Comments
67
Cobra Starship
Cobra Starship is not only the worst title for a band ever, but I seriously believe that they are equivalent to Punk-goes-pop it's HORRIBLE. Seriously, why would you ever make music, Cobra Starship? You should probably stop making music. You only have ten fans, and they'll live if you break up because you're probably NOBODY'S favorite band. Stop. Making. Music.
Worst song title ever
They suck big time...
Garbage. I heard "Good Girls Go Bad" and I just completely face-palmed.
V 4 Comments
68
CN Blue
There are no good song coming from this band, ever. They are good looking, but they are definitely can't do music
69
New Kids On the Block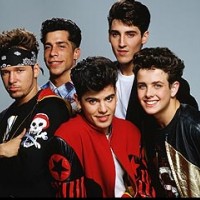 New Kids on the Block is an American boy band from Boston, Massachusetts. The band currently consists of brothers Jordan and Jonathan Knight, Joey McIntyre, Donnie Wahlberg, and Danny Wood.
Go away this band sucks.
Another boy-band... Yawn.
I hate the new kids, kidz bop, the jonas bros, r5, and the wanted but take Coldplay 1d little mix and Paramore off
70
30 Seconds To Mars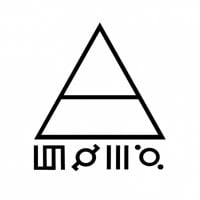 Thirty Seconds to Mars (commonly stylized as 30 Seconds to Mars) is an American rock band from Los Angeles, California, formed in 1998. The band consists of Jared Leto, Shannon Leto and Tomo Miličević.
Why is this band on the list?! They might not be Rush or anything like that, but they are never afraid to experiment. A Beautiful Lie is an amazing album with some great experimentation, mixing elements of Progressive rock, Alternative rock, Post Hardcore, and symphonic rock. This wasn't 100% the case until This Means War where they really became the essential Arena Rock band. While LLF&D wasn't that great now that I see it, they still can bring up one helluva show and aren't to disappoint.
All these emo bands here for just being emo. I'm getting tired of it even if Silverstein is better than these guys.
First off this band is not meant for teenage girls and second of all the songs are all very different and unique
EXCUSE ME YALL ON DRUGS IF YOU HATE THIS
V 7 Comments
71 Lukas Graham
72
Beastie Boys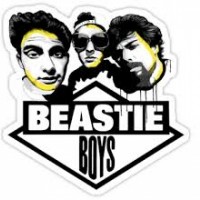 The Beastie Boys are an American Rap/Rock group that was formed in 1981 by its three original members, Michael "Mike D" Diamond, Adam "Ad-Rock" Horovitz, and Adam "MCA" Yauch.
Beasties RULE fools!
The Beastie Boys are just from a different era of hip hop in the late 80's so their sound is a lot different.
Their music is Hip-hop garbage masked by a "Punk" facade. They have no talent, and as such, I bid you adieu.
They suck, period. They're a bunch of white boys who think they can rap. Only reason why they're famous is because there is bunch of white boys who think they can rap.
73
Cattle Decapitation
Cattle Decapitation is an American Deathgrind band from San Diego, California formed in 1996. Cattle Decapitation's songs protest the mistreatment and consumption of animals, the abuse of the environment and touch subjects such as misanthropy and genocide of the human race. Much of their music is based ...read more.
Don't know, don't care.
I heard their song Forced Gender Reassignment. to be honest I like the lyrics but it's terrifying.
As I said in my RateYourMusic account, veganazi deathgrind is a combination from hell!
You don't even have to listen to this band; look at their genre description.
Death
Grind
What even
74
Blink-182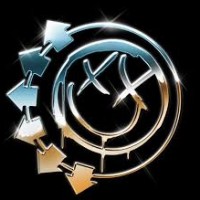 Blink-182 are a Pop Punk band formed in 1992. Original lineup were Mark Hoppus (Bass Guitar, Vocals) ...read more.
Why Blink 182 here?
Are people deaf? This band is great!
You can't compare this band to Green Day. That's my only problem with them though. This band should be compared to Sum 41 though...
I heard "What's My Age Again? " on the radio one time, and barfed. It's just typical Pop punk nonsense. I'd rather listen to Green Day. This band is full of annoying wannabe Punk posers.
V 23 Comments
75
Pierce the Veil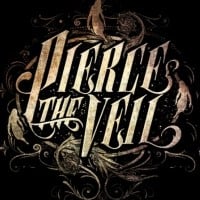 Pierce the Veil is an American post-hardcore band from San Diego, California. Formed in 2006, the band was founded by brothers Vic and Mike Fuentes after the disbandment of the group Before Today, which was formed out of the San Diego punk rock scene.
Pierce The Veil, and literally every band along the lines of post-hardcore, rock, or metal, metalcore, etc. have no reason to be on here, for the exception of a few. You people are total idiots
Over 90% of the fans are whiny ass self pitying emos. This band is awful. The music literally made me laugh the first time I heard it. The vocals are high pitched and the instrumentals are mediocre at best. The fact that people even can label this band as "punk" or "metal" pisses me off. HOW IS THIS BAND PUNK? Being Punk is supposed to stretch the boundaries, challenge authority and make people think. Pierce the Veil is anything but these things.
Whiny lyrics, terrible vocals, instruments are awful, stupid whiny emo music.
I don't know
V 16 Comments
76
Dot Dot Curve
Only scene kids can listen to this trash. I don't understand what positive qualities these crunkcore "bands" possess. They are no different than pop musicians in the fact that they have terrible electronic instrumentals; and sing about sex, drinking, and partying.
I don't understand. This band has to be a joke. There's no way their music is serious. Please tell me it's all just a sick joke. Please. PLEASE.
Scene kids have absolutely NO taste in music. I haven't heard of any these guys' songs, but if it's anything like Breathe Carolina, I'll pass.
77
Puddle of Mudd
With a name like that, I instantly write them off believing them when they create a band name like that. Well, Puddle more like it.
I honestly think this band is worse than Nickelback.
78
Panic! At the Disco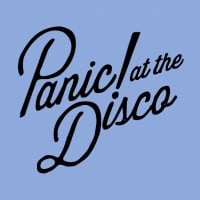 Panic! at the Disco is an American pop rock band from Las Vegas, Nevada, formed in 2004 and featuring the current lineup of vocalist Brendon Urie, accompanied on tour by bassist Dallon Weekes, guitarist Kenneth Harris, and drummer Dan Pawlovich.
Horrible band, they switch from rock to pop, and keep the same name, then It becomes a one person group who sings horrible songs under the name of a rock band. Also Panic made a terrible cover to one of my favorite songs ever. The song is called Dammit, watch the Blink 182 version, then watch the Panic at the disco version, Heck they can't even do the opening guitar part right.
The whole point of this band is to be experimental. Yeah, the albums are all different. THAT IS THE POINT.
These guys shouldn't be here! What are you doing! Are you on pills? You must be taking some serious drug that prevents you from knowing good music. - ToptenPizza
Y'all on drugs, this band is amazing
V 14 Comments
79
Girls Aloud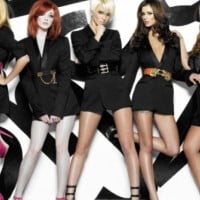 Girls Aloud was an English-Irish pop girl group, which was created through the ITV talent show Popstars: The Rivals in 2002. The group comprised singers Nadine Coyle, Cheryl Fernandez-Versini, Sarah Harding, Nicola Roberts and Kimberley Walsh.
They're a girl-group... You do the math.
V 1 Comment
80
Kings of Leon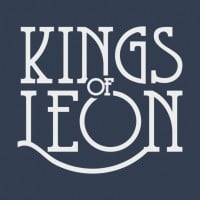 I am the same person that told you to go watch Stevie Listens to Falling in Reverse on YouTube. Instead, go watch Musical Autopsy: Kings of Leon by Adoseofbuckley on YouTube. You're welcome. Thumbs down.
How are they on this list? There amazing!
V 3 Comments
PSearch List
Recommended Lists
Related Lists

Best Rock Bands of All Time

Top 10 Best KPop Bands

Best Metal Bands
Best Japanese Rock Bands

Best Alternative Bands of All Time
List StatsUpdated 1 Mar 2017
8,000 votes
327 listings
8 years, 166 days old

Top Remixes (65)

1. One Direction
2. Blood On the Dance Floor
3. Girls' Generation
TwilightSucks

1. One Direction
2. Super Junior
3. CN Blue
tulips111

1. One Direction
2. 5 Seconds of Summer
3. Big Time Rush
catwalk
View All 65
Posts
Error Reporting
See a factual error in these listings? Report it
here
.