Top Ten Worst Bands Ever
skynet
The Contenders: Page 4
61
Coldplay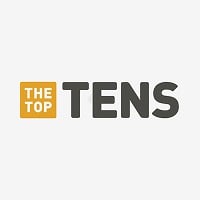 Coldplay are a British rock band formed in 1996. The band consists of Chris Martin (lead vocalist and pianist), Jonny Buckland (lead guitarist), Guy Berryman (bassist) and Will Champion (drummer and backing vocalist). Manager Phil Harvey is often considered an unofficial fifth member. The band renamed ...read more.
WHAT? Okay. People, before you go hating Coldplay, look at them. Coldplay is the greatest band of all time. From their first (released) album, Parachutes, to Ghost Stories, Coldplay has had so many captivating songs that will either lift your heart up into the clouds or plunge it into a deep pit of thought and wonder, all while making you starving for more. Their music is all thought out, well written, and the instruments blend perfectly. Chris Martin's voice is BREATHTAKING. When I listen to his voice, it gives me the same feeling as I had when I looked at the clear beach in Costa Rica or when I looked at the falls in Yosemite. And it isn't coated in auto-tune like half the other bands on this list. The tunes are simple but amazing, and the instruments blend together perfectly.

Before you click that "VOTE" button, just listen to The Hardest Part, We Never Change, High Speed, 42, Lost!, Amsterdam, Green Eyes, A Warning Sign, A Rush of Blood to the Head, Ink, O, Violet Hill, ...more - pandagirl
Because they're just another talentless techno pop band that got popular of one or two good songs. - Bosco500
Who put this on the list? Same goes for Bastille, Linkin Park, Muse, and Fall Out Boy. Coldplay is one of, if not, THE greatest band of all time. I mean, look at their songs! There's Yellow, Don't Panic, The Scientist, God Put a Smile Upon Your Face, In My Place, Clocks, Swallowed in the Sea, Speed of Sound, Viva La Vida, Violet Hill, Lost!, Lovers in Japan, Life in Technicolor ii, Paradise, Charlie Brown, Every Teardrop is a Waterfall, Major Minus, Atlas, Magic, Midnight, Oceans, and A Sky Full of Stars. Anybody who hates this band needs to check into therapy and get yourself straightened out.
WHAT. No. Just no. Coldplay is one of the BEST bands of all time. Now I have to admit, their two latest albums (Viva la Vida: 2008 and Mylo Xyloto: 2011) weren't the greatest (VLV makes me shudder). But their earlier albums (Parachutes: 2000; A Rush of Blood to the Head: 2002; X&Y: 2005) are EXCELLENT. They have genius lyrics and their music is amazing. So take Coldplay off of this list.
They are capable of much more, but they sold out. They suck now.
V 41 Comments
62
Primus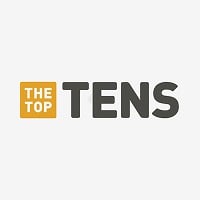 Primus is an American rock band based in San Francisco, California, currently composed of bassist Les Claypool, guitarist Larry LaLonde and drummer Tim Alexander. Les Claypool is regarded as one of the best bassists of all time for his slap-bass ability in notable songs like "My Name Is Mud", "The Toys ...read more.
Why the hell are Primus here? They have one of the most talented bassists ever, no to count the fact that they made hits with EXPERIMENTAL SONGS... see "My Name is Mud". Bands like this are what makes the musical flow more diverse and creative. Definitely not deserving to be in that list.
So being different and original means being one of the worst bands ever? I think not. I can see how one would consider them to be awful though, as their lyrics and instruments can seem kind of awkward and silly. They are different from like every other band and the bass playing is great as well as unique. This band has a distinctive style that may not appeal to everyone, but you can't deny the statement that the music is interesting and different. I think Primus are a great band and shouldn't be on the list.
They made the South Park theme song! That makes them automatically awesome - Tylerlangford1234
A great industrial hard rock band. I love their music as it is strange and unique among the 90's rock bands. Not near the worst.
V 14 Comments
63
Led Zeppelin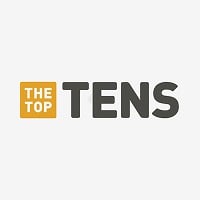 Led Zeppelin were an English rock band formed in London in 1968. The group consisted of Robert Plant (Vocal), Jimmy Page (Guitar), John Paul Jones (Bass, Keyboard) and John Bonham (Drums). The band's heavy, guitar-driven sound, rooted in blues and psychedelia on their early albums, has earned them recognition ...read more.
This list is damn wrong! What! Led Zeppelin? Metallica? Linkin Park? Nirvana? Worst? Are you effing mad? They are supposed to be the best! Who the hell made this damn effing list?
HOW IN THE WORLD IS Led Zeppelin IN THIS LIST? THEY ARE AWESOME! THIS IS THE WORST LIST EVER!
How the hell did Led Zeppelin get into the worst bands ever? These guys are the rulers of rock! Whoever put Led Zeppelin on here is clearly a Justin Beiber fan. - evil7
67 on worst bands but 1 on best bands, makes sense
V 38 Comments
64
CN Blue
There are no good song coming from this band, ever. They are good looking, but they are definitely can't do music
65
New Kids On the Block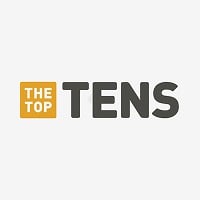 New Kids on the Block is an American boy band from Boston, Massachusetts. The band currently consists of brothers Jordan and Jonathan Knight, Joey McIntyre, Donnie Wahlberg, and Danny Wood.
I hate the new kids, kidz bop, the jonas bros, r5, and the wanted but take Coldplay 1d little mix and Paramore off
Go away this band sucks.
Another boy-band... Yawn.
66
Cattle Decapitation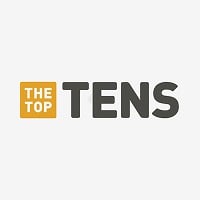 Cattle Decapitation is an American Deathgrind band from San Diego, California formed in 1996. Cattle Decapitation's songs protest the mistreatment and consumption of animals, the abuse of the environment and touch subjects such as misanthropy and genocide of the human race. Much of their music is based ...read more.
Don't know, don't care.
I heard their song Forced Gender Reassignment. to be honest I like the lyrics but it's terrifying.
As I said in my RateYourMusic account, veganazi deathgrind is a combination from hell!
You don't even have to listen to this band; look at their genre description.
Death
Grind
What even
67
Megadeth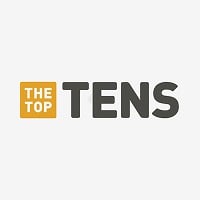 Megadeth is an American thrash metal band from Los Angeles, California. The group was formed in 1983 by guitarist Dave Mustaine and bassist David Ellefson, shortly after Mustaine's dismissal from Metallica. They have released 15 studio albums, and their biggest hits are Symphony of Destruction, Holy ...read more.
Megadeth has got no song which suggests that they should be here on this list! In fact, Megadeth have some badass songs like Holy Wars and Peace Sells which are making people go headbanging all the way even after 25 years! The one who posted Megadeth here is a stupid douchebag! Dave Mustaine is a Metal God... Holy Wars is the best metal song ever! M/
Whoever put Megadeth was probably the same person who brought the lazer pen to shine the light into Dave Mustaine's eyes during the endgame tour. Megadeth is awesome - Frantic713
This world is dead now
No better than Slayer. No worse than Metallica. I have no negative opinion. Just not my style.
V 9 Comments
68
Beastie Boys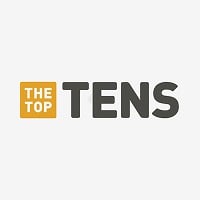 The Beastie Boys are an American Rap/Rock group that was formed in 1981 by its three original members, Michael "Mike D" Diamond, Adam "Ad-Rock" Horovitz, and Adam "MCA" Yauch.
Beasties RULE fools!
The Beastie Boys are just from a different era of hip hop in the late 80's so their sound is a lot different.
Legends and gods. A three headed whirlwind of greatness.
Their music is Hip-hop garbage masked by a "Punk" facade. They have no talent, and as such, I bid you adieu.
V 1 Comment
69
Fifth Harmony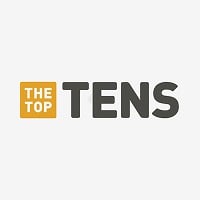 There is no worse band out there than Fifth Harmony. Their music makes me sick. I can't believe these annoying screaming girls are "better" than incredible bands like OneRepublic, Coldplay, Green Day or even Maroon 5.
Fifth Harmony: absolutely terrible! Their songs are about sex and stuff like that, and their fanbase is basically 10 year old girls that think they're better than anyone else! Like, seriously I don't feel like commenting anymore, but I have to share my hatred to that band because THEY SUCK!
They can't dance and their songs are incredibly annoying. How Green Day is in the top 20 I'll never know.

Take 3 good girl groups, The Saturdays, Destiny's Child, little mix and mash them all together.

Let it rip! - ItsDaWorldOfSNuGGLEZ
Their song are annoying, they lack talent AND they only seem to make sexist songs about sex and boys for crying out loud. It saddens me what music has become these days, where people listen to this crap instead of The Beatles, Queen, Pink Floyd...
V 34 Comments
70
Deftones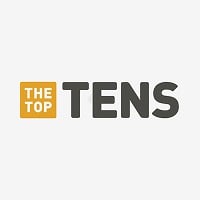 Deftones are an American alternative metal band from Sacramento, California. The band, which was founded in 1988, consists of Chino Moreno, Stephen Carpenter, Frank Delgado, Abe Cunningham and Sergio Vega.
I really don't like this band theye are really anoying
71
Little Mix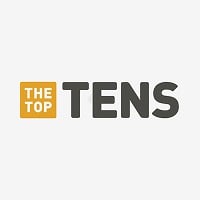 Little Mix are a British girl group formed in 2011, consisting of members Jade Thirlwall, Perrie Edwards, Leigh-Anne Pinnock, and Jesy Nelson.
I hate girl bands and boy bands, they all have to be pop and incredibly cheesy. This is not counting Destiny's Child, The Beatles, The Rolling Stones, etc. I'm talking about Backstreet Boys, Big Time Rush, The Wanted, Little Mix, Fifth Harmony, etc. The only boy band along the pop sidelines I like is... I'm not going to tell you, this is not about them. (They are in the Top 30 in this list, you can guess away. )

Anyways lets get to the point. Little Mix is just another band to me. I like Coldplay, Bastille, The Beatles, Green Day, Paramore, etc. My favorite band is the one I won't say. I really am not a pop fan. I hate how good artists, like Taylor Swift and Maroon 5, switch to Pop from another genre. I only like a few pop artists. Really little mix just aren't my style of music. I have nothing against them. Well besides the fact their voices sound fake, and all their songs sound the same.. And they get so much attention just because one of them is dating Zayn Malik, now every ...more
LITTLE FIX as they are known to music fans are the worst of the worst!

They started of as a rabble of out of tune, flat voiced song attempters on THE X Factor and were so bad that the show had to brainwash the dumbest members of the general public into voting for them. They had over-load backing tracks, choirs and even fireworks to cover up their vocals. They were given emotional vts about being bullied while the camera zoomed in on close ups of a single tear rolling down a cheek as they opened and closed their mouths to Christina Aguilera's Beautiful. We were told they were "the best girl group in the world" ass they forgot the words, and how they were bringing back girl-power, as they did whatever the male producers told them to.

Since the show fixed it for them to "win" the show. Their management then "created" a fake relationship with one of One Defection to get them publicity and they get played non-stop on National UK radio and are on ...more
Little Mix has nothing to give us. It's just the same boring thing. Songs about boys, songs about helping girls with problems... Why music can't be good?
Ugh little mix...gross. All they sing about is boys and sex. Fifth Harmony is better than crappy mix
V 43 Comments
72
Panic! At the Disco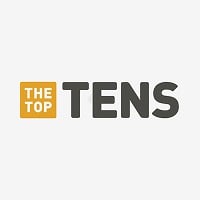 Panic! at the Disco is an American pop rock band from Las Vegas, Nevada, formed in 2004 and featuring the current lineup of vocalist Brendon Urie, accompanied on tour by bassist Dallon Weekes, guitarist Kenneth Harris, and drummer Dan Pawlovich.
Horrible band, they switch from rock to pop, and keep the same name, then It becomes a one person group who sings horrible songs under the name of a rock band. Also Panic made a terrible cover to one of my favorite songs ever. The song is called Dammit, watch the Blink 182 version, then watch the Panic at the disco version, Heck they can't even do the opening guitar part right.
The whole point of this band is to be experimental. Yeah, the albums are all different. THAT IS THE POINT.
These guys shouldn't be here! What are you doing! Are you on pills? You must be taking some serious drug that prevents you from knowing good music. - ToptenPizza
Y'all on drugs, this band is amazing
V 14 Comments
73
Dot Dot Curve
Only scene kids can listen to this trash. I don't understand what positive qualities these crunkcore "bands" possess. They are no different than pop musicians in the fact that they have terrible electronic instrumentals; and sing about sex, drinking, and partying.
I don't understand. This band has to be a joke. There's no way their music is serious. Please tell me it's all just a sick joke. Please. PLEASE.
Scene kids have absolutely NO taste in music. I haven't heard of any these guys' songs, but if it's anything like Breathe Carolina, I'll pass.
74
Puddle of Mudd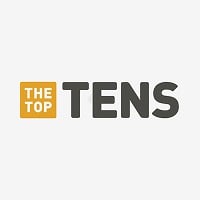 Puddle of Mudd is an American rock band formed in 1991. To date, the band has sold over seven million albums and has had a string of No.
With a name like that, I instantly write them off believing them when they create a band name like that. Well, Puddle more like it.
I honestly think this band is worse than Nickelback.
75
3 Days Grace
NO, NO, NO, NO, NO! 1
This list is not good... Bands like Green Day, black sabbath, megadeth should not be in this list and specially 3 days grace is too good
What in the world are these guys doing here?! They belong in the Top Ten Best Bands!
So good actually
V 13 Comments
76
Hinder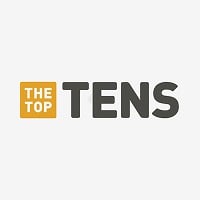 Hinder is an American rock band from Oklahoma that was formed in 2001 by drummer Cody Hanson, lead singer Austin Winkler and guitarist Joe "Blower" Garvey.
Music for middle schoolers to laugh it, and I fell for it when I was in middle school. Their music that isn't used to get a laugh out of kids is awful too: "Lips of An Angel" is one of the whiniest songs I've ever had the displeasure of hearing. I will admit though, "What Ya Gonna Do" isn't half bad.
The song "Lips of An Angel" is so cheesy and makes me cringe. Not to mention that they're music is about as generic as Nickelback
It's really good to feel your tongue, deep in my butt, it drives, me, wild. comin' from the hips of a child... #JASONBAUERPOWER
This band is a joke. Lips of an Angel made my ears cry. I think the term 'Rock' is used too loosely.
77
Girls Aloud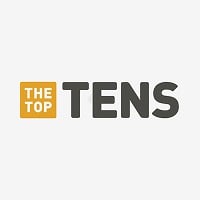 Girls Aloud was an English-Irish pop girl group, which was created through the ITV talent show Popstars: The Rivals in 2002. The group comprised singers Nadine Coyle, Cheryl Fernandez-Versini, Sarah Harding, Nicola Roberts and Kimberley Walsh.
They're a girl-group... You do the math.
V 1 Comment
78
Cannibal Corpse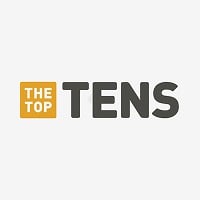 Cannibal Corpse is a American death metal band from Buffalo, New York, formed in 1988 . The band is known for their graphic album covers, explicitly violent lyrics and song titles like "I C** Blood" The group got into mainstream after performing the song "Hammer Smashed Face" in the 1994 film Ace Ventura: ...read more.
Horrible, gore-obsessed band that gives heavy metal a bad name. They try too hard to be shocking and as a result they sound over the top and pathetic. Just read their lyrics, they're so filthy and meaningless that it is makes you want to vomit but at the same time pity them for having the imagination of an angry 10-year old. A detestable band.
Cannibal Corpse are the most shameful band to have ever existed. Their album art is disgracefully wrong on every level, their lyrics are borderline tasteless and explore subjects that are way out of line, they can't even play instruments properly, the production is massively rushed, the vocals are incomprehensible screeches. They make nothing but noise, noise and more noise. The people who like them have no ability to understand all of this, and it's concerning.
I don't like Cannibal Corpse but if you seriously think they can't play their instruments you obviously know absolutely nothing about music, their bassist is incredible
Music doesn't get much worse than cannibal corpse... Ugh awful band, worst band ever, PERIOD. I hate them so much X(
This is a response to the last response-most pop there are some singers that have great emotion and not plain generic
Their stuff disgusts me. Screw this band. 1/10. - AlphaQ
V 37 Comments
79
Kings of Leon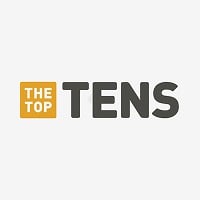 I am the same person that told you to go watch Stevie Listens to Falling in Reverse on YouTube. Instead, go watch Musical Autopsy: Kings of Leon by Adoseofbuckley on YouTube. You're welcome. Thumbs down.
How are they on this list? There amazing!
V 3 Comments
80
Def Leppard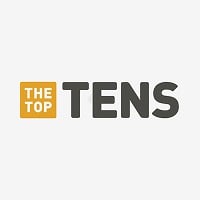 Def Leppard are an English rock band formed in 1977 in Sheffield as part of the new wave of British heavy metal movement.
Definitely Leppard is awesome. Whoever put them on the list must be deaf or brain dead
The first 3 albums were great... After that major suck
Very BAD music indeed.
Pour Some Good Talent on these Sugarheads. This band is so contrived, and honestly predictable.
V 3 Comments
PSearch List
Recommended Lists
Related Lists

Best Rock Bands of All Time

Top 10 Best KPop Bands

Best Metal Bands

Best Alternative Bands of All Time
List StatsUpdated 27 May 2017
9,000 votes
333 listings
8 years, 253 days old

Top Remixes (70)

1. R5
2. One Direction
3. Jonas Brothers
therootbeer

1. Blood On the Dance Floor
2. Brokencyde
3. R5
Pleasedontdothat

1. Blood On the Dance Floor
2. Hello Kitty Suicide Club
3. Brokencyde
AnimeDrawer
View All 70
Posts
Sarcastic Blood On The Dance Floor Review
AnimeDrawer
Error Reporting
See a factual error in these listings? Report it
here
.