Top Ten Worst Battle for Dream Island Characters from Seasons 1 and 2
This is a list of the Top 10 Worst BFDI (Battle For Dream Island) characters from seasons 1 and 2!
The Top Ten
1
David
He's cute and funny
He is funny! So why did u put him at #1?
David is so annoying. He needs to shut up and be killed for once!
David looks like a cartoon self scary vote for David
14 Comments
2
Pen
Must be number 1 - MrNobody
...vote pen and die...
MAKE. HIM NUMBER. 1.
He is overrated but that doesn't mean he is the worst - _Sponchi_
5 Comments
3
Teardrop
She is not
BORING
Boring.
TD IS BOSS TD should BE LAST YOU KNOW WHY IS SHE EVEN ON HERE
4
Puffball
Puffball is the best character and should not be in this list
Rip off from my original character
She should be number 1
This was one challenge, yet people only let big things actually dictate a character.
3 Comments
5
Rocky
All he does is throw up which ruins his team's chances and everyone else's - plus vomiting is disgusting...
Rocky was my favorite character. Before I thought this show was cringe.
6
Woody
Oh come on! Woody is just a little innocent guy!
Really? Someone who is scared of everything?
What?!?! I like Soddy he's or she's my favorite!
Really bland. - Ranter
2 Comments
7
Match
She talks like she's texting which is REALLY annoying!
Match, you were the over the top, selfish in every possible way, I just don't get how a cool character from season 1, turned into a horrible character in S2, did you switch personalities with Pin, cause if you did, then why would you did that? Flower is way better than you and Pencil is slightly better, but I don't like her, so I'm kinda between with Pencil. And I'm glad I made a great decision on disliking her back in 2013! Golf Ball is an awesome character and she is becoming less bossy and more nicer to her teammates, while Match, insults more people while some including her teammates. So yeah, why isn't Match in number 1 in this list? And why does she have the most votes in IDFB 1?
Match, she was cool back in season 1 but now, I personally hate you for being selfish, lazy, and only caring for Pencil I mean that's just rude and weird.
Interesting... Match will probably rejoin IDFB
2 Comments
9
Tennisball
Sounds like Jordan Peele
Do you mean from Object Madness? He's the king of jerks in that. - tiffanyfrozen5110
Does he sounds like an old lady?
Gotten To Too Much Overrated
10
Flower
How
Why
She is
da QUEEN - _Sponchi_
Why are David and Match over Flower? Flower is the worst jerk character ever!
She is the worst.
It's just sad that JacknJellify created such a horrid character, also the fact that she was picked to rejoin over Teardrop!
3 Comments
The Contenders
11
Ice Cube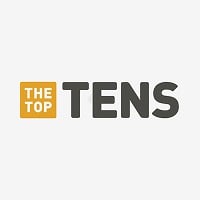 O'Shea Jackson, born June 15, 1969 in Baldwin Hills, CA, known by his stage name Ice Cube, is an American rapper, record producer, actor, and filmmaker. He began his career as a member of the hip-hop group C.I.A and later joined the seminal gangster rap group N.W.A. After leaving N.W.A in December 1989, ...read more.
Oh wow ice cube is a rapper? PLOT TWIST
Why is there a picture of O'Shea Jackson?
Screw Ice Cube! She's a wimp who has the most annoying voice and does nothing but use repeated lines and say "REVENGE! " I despise her! She's nothing but a little turf.
I'm starting to get sick of Ice Cube reusing her old lines.
4 Comments
12
Pencil
How, HOW is Pencil not on this list yet? She has literally zero respect and tolerance for anyone, except Match, of course. More than that, she is actively happy to make anyone else suffer. She got so much worse every new episode! If calling your friends garbage, making them sleep on the roof and blackmailing them for trying to prevent an innocent person from being executed, and openly not caring for someone who died forever as long as it's not Match doesn't make someone the most selfish, fiendish and sadistic personality in the game, I don't know what does.
She was Ok back in season 1 like Match was but now I wonder, what has gotten into Pencil? Even though she is quite horrible, she is not as bad as Match.
13
Nonexisty
Secret absence
No syeng guy
14
Blocky
ANOTHER RIP OFF
Blocky is the best character
All he does is bully Woody and kill others. Blocky and Snowball are such jerks. Sure many like him.
Why does everyone hate Blocky? I like Blocky! Blocky is my fave character
1 Comment
15
Dora
Perfect Spanish? PERFECT SPANISH!?!?!? It's just a voice sped up to sound stupid.
Had to choose Dora because she's useless, but I personally think Spongy and Firey belong on this list too for being insufferably boring and bland characters and still making it as far as they did.
That's not spanish
16
Eraser
He is grumpy most of the time, so he is not a good contestant but not a bad one either.
17
Donut
Donut improved so much since he got eliminated - _Sponchi_
Number 13! Donut is worse than Flower and Match, and did nothing but backstab Pencil. At least Flower got screen time before her elimination. Yellowface and Dora are lame excuses for joke characters, but they still aren't nearly as bad as Donut.
Donut is a flower
Donut is now ranked number 20.
18
Golf Ball
I don't get it. How did Golf Ball become bossy, I think it's because nobody trusts her except Tennis Ball and Rocky.
Curse you. This is my favorite character.
19
Firey
I don't hate this character,is my favorite character! Is the Best CHARACTER EVER! (and Coiny is the worst)HE GO WIN TEU BFB please,#Ihatemather #FireyBestcharacterever #FireyJrxMather
20
Liy
Get her off the list, she is a good team leader and she tries to prevent death
She is so rude to foldy that I will cut off the switch
21
Lolipop
I have to vote for lollidiarrhea she serves no purpose at all but to aggravate the viewers and oh shut up book I suddenly feel sympathy for taco now but still despise barf bag
She seriously serves no purpose on the show but to make the veiwers hate her.
22
Gelatin
Why the heck do people like Gelatin? He is selfish and mean, plus he shoots everyone with freeze juice. He is awful
Yeah Gelatin sucks
Happy to see him on the list. He sucks.
GELATIN IS AWESOME YOU ALL SUCK
23
Leafy
Overrated but not the worst - _Sponchi_
I Kinda feel sympathy toward leafy cause he didn't steal dream island on pourpose - RobloxBFDIPoke223
SHE SHOULD'VE DIED! SCREW FIREY! HE SHOULDN'T HAVE SAVED LEAFY FROM DYING! NOTE:I do not hate Firey - AngusMacdonaldMii
GET HER OUT! I HAVE ONE HEART FOR SENPAI! EVIL LEAFY GHOST CAUSED HER ELIMINATION now get her out please?
24
Evil Leafy
He is mean and evil but he is pretty cool too,in the one where the go to the dummit he even scared my lil sister,good job jacknjelify
25
Balloon Boy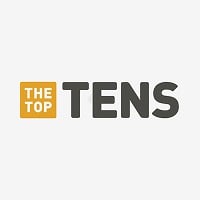 This person is not in BFDI!
26
Bubble
THAT CHARACTER IS A RIP OFF FROM MY ORIGINAL 2007 CHARACTER! SHE LOOKS THE SAME AS MY VERSION BUT ONLY IN A DIFFERENT GENDER! SOMEONE POP HER SO I CAN RETURN MY ORIGINAL CHARACTER BACK! NOW!
I think she didn't have a personality in season one and two
27
Snowball
He was quite bad back in season 1 but was not horrible, I would prefer him over maybe 4 to 5 people.
I HATE SB! WORST ONE EVER! SHOULD HAVE BEEN ELIMINATED IN EPISODE ONE!
28
Pin
I DESPISED Pin in season 1. She was such a jerk to Woody! (who is my favorite character)
Make her shut up. Poor Woody.
She was quite bossy back in season 1, but I appreciate the fact that she's trying to be nicer.
pin sucks
1 Comment
29
Pillow
Constant falling asleep
30 Bracelety
31
Spongy
1! 2! 3! 4! Who do we not adore? SPONGY! SPONGY!
33
Evil Bubble
HE IS DESTROYING EVERYTHING
BAdd New Item