Top Ten Worst Big Brother Players
The Contenders: Page 4
61
Jason Roy - 13th Place - Big Brother 17
In spite of being a fan favorite, he hardly did anything in the game other than blab 24/7.
The guy had information he could have used to save his alliance. Instead he smoked cigarettes and blabbed his fat mouth...
He ran his mouth way too much.
62
Erika Landin - 4th place - Big Brother 4, runner up - Big Brother All Stars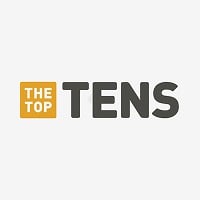 In the all stars finale the only thing she "did" was get Dr. Will out of the house maybe Janelle voted to evict Will because you suck at Big Brother and you'd be an easy win. Anyway, the whole Dr. Will thang, is that all you got girl, besides floating for the entire game, you have the man Mike Boogie who took you on his coat tails and no one votes for floaters
Comparing statistics in the All-Star finale, Mike Boogie had a hand in every single juror going home along with Will and Erika claimed that she tried to get him out since Week 1. That is a lie because if you are in Boogie's trans you might as well be in Will's too.
She was blinded by Chilltown (particularly Boogie) the whole time. She was clueless and answered the jury questions very poorly.
63
Matt Hoffman - 7th Place - Big Brother 12
Matt thought the Brigade was all his idea, but I really do think Enzo was the master of the Brigade this entire game.
What a dork! Played the cool Mensa nerd and sucked up the game.
WORST PLAYER... (nothing else even has to be said)
64
Jen Johnson - 8th Place - Big Brother 8
She was despised by America. She was crying over a picture, she's a bad inspiration, nobody was happy when she won hoh, and she gave herself a penalty vote because she was supposed to be eating slop but didn't really care and ate a Turkey burger. So in this one human we have an ignorant, a snob, and a cheater.
If you watch on youtube Big Brother 8 again you will notice a ton of people to the defense of Jen. I completely disagree America during this season despised Jen, she was jealous, mean, and a complete ego head. Dick was the only one who stood up to Jen and talked back to her. All her choices in the game were based out of personal reasons nothing else. Horrible player. - amigno36
The only good move she made in the game was work with Dani and Dicki
V 1 Comment
65
Amber Borzotra - Big Brother 16
She was basically voted out only because she wasn't interested in Caleb which was totally unfair for her because she was good at competitions and had a decent social game.
She totally manipulated Caleb when he was so sweet to her!
Would've made it to jury if she wasn't backdoored at the eleventh hour Week 5. Now, she didn't much overall in the house, but she at least won HOH once and was part of the majority alliance at the beginning which automatically places her above the rest of the BB16 female cast for gameplay except Nicole and Christine.
67 Natalie Cunial - 5th Place - Big Brother 9
68
Jeremy McGuire - 14th Place - Big Brother 15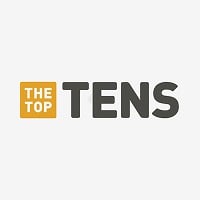 No concept of the game. Was a male "mean girl" who started fights just for fun
Needs to shut his mouth about being Cherokee. How does that affect your game in any way? If Big Brother was a game that was focused on getting everyone to hate you for being an insensitive, immature, jerk, then hand this boy his 500k.
This season seemed to be a season where the casting directors just bet each other to see who could cast the most heinous people. Whoever got Jeremy won 3rd place.
69
Candice Stewart - 11th Place - Big Brother 15
Just like the'Vonne in that she's perceptive of what's going on but can't put her findings into action.
70
Clay Honeycutt - Big Brother 17
He sacrificed himself for a girl he has been with for almost two months. Now this is a big difference to when Rupert Boneham put his game on the line for his wife Laura, because Rupert has gotten many chances to play and his wife never did so I can understand that. But this is nothing like that Clay purposely gave up half a million dollars for love.
Got evicted for a woman he knew for almost 2 months. She got sent out right after him anyway, so it wasn't even like she had a good chance of winning the game. The two dated for 2 weeks and then broke up after the show.
Who gives up there game for a lady they had only known for less than 2 months. The funny thing is that she was sent packing right after him.
He sacrificed his game for Shelli and Shelli was evicted over a shirt.
V 4 Comments
71
Shelli Poole - 11th Place - Big Brother 17
Shelli evicted her allies just for her man. She made an idiotic move not throwing Vanessa under the bus when James won HOH. And when Becky nominated her next to Vanessa she made an idiotic move by making James feel uncomfortable by stealing a shirt. Very overrated as a player.
She won to many HOH's and her and her crappy alliance ran the house from weeks 2-5 and just set herself up. Then she trusts the other side of the house to keep her and never secures herself staying against Vanessa? She was completely arrogant and kind of brought her alliance members down with her. She made too much deals and was all over the place. She played Way to hard to fast. You want proof... 11th Place.
72
Ian Terry - Winner - Big Brother 14
Ian is still a solid Big Brother player but Dan should've won again
Dan basically carried Ian to the end and won only because of a bitter jury. If not for the Coaches Twist that allowed Boogie to grant him immunity the first week, he would've left pre-jury. BB17 Steve played a better game than him.
73
Julia Nolan - 6th place - Big Brother 17
Made no moves throughout the game. She just rode her sister's coattails. She had the opportunity to turn on Vanessa's power by working with James, Meg, Jackie, Becky, and Johnny Mac, but she just did nothing. Her bio said she would win independent from Liz but she basically just quit when both of them were put on the block next to each other.
74
Tonya Paoni - 11th Place - Big Brother 3
A weak character among an otherwise strong cast, and one of the few players in the history of the show to get arrested post-show.
75
Frank Eudy - 7th Place - Big Brother 14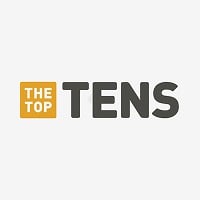 To think he'd be better in BB18. Nope! He got booted pre-jury and sexually harassed many girls in the house.
Only made it to 7th place and Won America's Favorite Player by the help of Grodner.
76
Victor Arroyo - Big Brother 18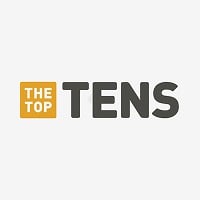 Very Ditzy. I can't BELIVE he got a third chance in the house. Glad that he evicted Paulie though.
He's so annoying. Like shut up about your weight! Sad that he got a chance to return.
Team up with Jozea lmfao!
I like him but he's a horrible gameplayer and the fact is he got 3 chances on BB18 and still couldn't make it to the end
V 2 Comments
77
Neil Garcia - 15th Place - Big Brother 9
He was literally in the house for only seven days. Even though he had to leave for personal reasons, you came to play a game you should have tried to stay longer. When the show was broadcasted he had only one diary room session so he was a pointless player.
HAHA WHAT THIS MAN didn't EVEN GET TO PLAY THE GAME BECAUSE OF HIS EARLY EXIT DUE TO PERSONAL MATTERS he can't be a bad player if he left week 2
78
Enzo Palumbo - 3rd Place - Season 12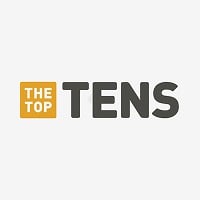 Enzo was really, really, annoying! I was just praying he would be evicted, but no! The "Meow Meow" HAD to slide/float!
V 2 Comments
79
Caleb Reynolds - Big Brother 16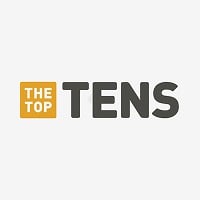 Caleb Matthew Reynolds is a hunting guide from Hopkinsville, Kentucky. He is best known for his appearance on the sixteenth season of the reality series Big Brother, where he placed fourth,.
The first half of the season Beast Mode is just a creepy stalker... But he became such a cute ninja after Amber's eviction. Dumbest player ever, yet really adorable.
He actually did decent once Amber was evicted, and he got rid of that flamingo hair diva, so we can't complain too much.
Quite possibly the dumbest player ever to play the game. Everybody in the house manipulates him, yet he thinks he's running te house. He can win comps but how did he make it this far in life?
Probably in my top 20 dumbest players list to of ever play this game
V 3 Comments
80
Nick Uhas - 15th Place - Big Brother 15
The only thing I remember about him was that he was a total tool.
MVP twist was the only reason he left.
Way to confident in his alliance
V 1 Comment
PSearch List
Recommended Lists
Related Lists

Best Big Brother US Players

Top 10 Best Big Brother 14 (US) Players

Most Underrated Big Brother U.S. Players

Big Brother USA Players as of Dan's Funeral
List StatsUpdated 23 Jun 2017
2,000 votes
121 listings
8 years, 161 days old

Top Remixes (15)

1. Victoria Rafaeli - Big Brother 16
2. Lawon Exum - 10th place - Big Brother 13
3. Jase Wirey - 10th place - Big Brother 5, 12th place - Big Brother 7
Jaa2

1. Devin Shepherd - Season 16
2. Willie Hantz - 10th place - Big Brother 14
3. Lawon Exum - 10th place - Big Brother 13
theOpinionatedOne

1. Devin Shepherd - Season 16
2. Justin Sebik - Big Brother 2
3. Aaryn Gries - Big Brother 15
Turkeyasylum
View All 15
Posts
Error Reporting
See a factual error in these listings? Report it
here
.