Worst Cartoon Characters of All Time
nallimcamybloc
The Contenders: Page 11
201 Pops Maellard
202 Lightning - Total Drama Revenge of the Island
203
Cilan - Pokemon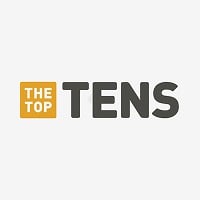 Cilan is one of the three Gym Leaders of Striaton City's Gym, known officially as the Striaton Gym, in Pokemon Black and White. In the anime, he is classified as an A-class Pokemon Connoisseur and traveled with Ash Ketchum in the Unova region. He first debuted in Triple Leaders, Team Threats!.
I'm really getting tired of this hair-brained idiot. What's with all the references to food and loving the trains and the science and the movies and the Oh My God I hope Meowth claws your eyes out and rips out voicebox. That would be much more pleasant than what I would do to you, Cilan. Watch your back. - Pikachulover1
How dare they replace Brock with this lunatic! My sister wanted to play Pokemon white, just to beat up Cilan in a gym battle!
He's better than Brock and his annoying fanboy attitude
Brock is a lot better but he is weak
204
Ruby - Max and Ruby
RUBY IS SO BOSSY TO MAX I LIKED WHEN ON ONE EPISODE RUBY GOT A KEPP OUT SIGN AND AT THE END MAX WAS IN HER ROOM AND SHE ASKED WHO WAS MENT TO STAY OUT AND MAX SAID YOU AND HE MENT RUBY
God she's an ass. I don't understand why she has to be a jerk to Max when he's WAY SMARTER THAN HER
V 2 Comments
205
Tiny - Dinosaur Train
She is nothing but an annoying creature who is so annoying with her high pitched voice. Plus, she is racist towards creatures who are smaller than her.
Sorry Tiny but you are not really tiny. I hate Dinosaur Train so much! Just kill them all! - cosmo
I'm mad at you.I love Jim Henson's dinosaur train because it has dinosaurs both common and seldom seen.Also it's a Jim Henson production like the Muppet show and its other unforgotten Prehysterical show Dinosaurs.
206
Amon - The Legend of Korra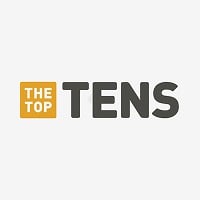 How can you say that? Among is really cool, awesome!
You suck for taking koras bending away you should die in a hole
207
Bubbles - The Powerpuff Girls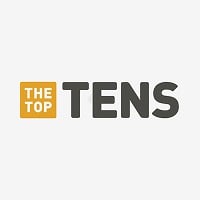 Bubbles is the deuteragonist in the animated television series The Powerpuff Girls, along with her sisters Blossom and Buttercup. She was created in 1992 by Craig McCraken for Cartoon Network's The Powerpuff Girls . She has blonde hair in two pigtails, blue eyes, blue dress with a black belt, and white ...read more.
She is my least favorite, she never gets grounded for anything bad she does, yet Blossom and Buttercup do? that's not fair, the writers must really dislike Buttercup and Blossom. Bubbles never gets an episode with a bad ending, and she has too many episodes about her, yet the other two do? Also, Bubbles gets way too much attention. I personally find Buttercup more entertaining than Bubbles. In most episodes except for the ones about her, Bubbles in not really entertaining. Also she cries way too much and overreacts about everything. In the reboot she ia even worse, she is such a mary sue that complains and whines too much to get whatever she wants. People dislike Buttercup because she bullies Bubbles. I agree, Buttercup sometimes bullies Bubbles, but Bubbles was mean to Buttercup a few times. But in some ways, she is still cool.
She used to cry all the time in the original series. But I found her anime version more likable.
Her name is Bubbles, and I, for one, want to see what would happen if I jabbed her with a needle enough times. Would she pop or just bleed out and die? Either way, I'm happy with the result.
The modern Bubbles is WAY worse. Why? In the 2016 Powerpuff Girls she's an idiot that has a big mouth!
V 7 Comments
208
Daphne Blake - Scooby Doo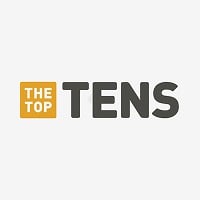 She's whiny and too much of a damsel in distress she never really helps around the team she's such a boring, lame and useless character there's nothing interesting about her at all she isn't even the least bit helpful all she does is stand there and agree with what her friends are saying she's such a bland character honestly and not too mention completely shallow and fashion obsessed
Why is she even here? All she does is stands there when a monster is after them, gets kidnapped all the time, kook's around Freddy.
I've noticed in new series or spin offs, Daphne's dress/skirt is smaller and she's more prettier or cute looking, does WB want it's girl viewers to has very short skirts?.
Wow so hate for Daphne, Fred and Scrappy, does anyone actually watch Scooby Doo. (ok I know Scrappy isn't in the new show) Ok let me guess the only characters anyone likes is Shaggy and Scooby.
V 5 Comments
209
Cyborg - Teen Titans Go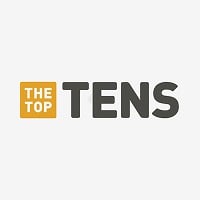 Not my favorite character! Dumb, weaker than robin in matched! Made StarFire date aquaman! I wish he was more smarter
This should stay in high place with all Teen Titans Go characters, THEY HONESTLY SUCK, CYBORG SUCKS TOO!
He was a lot better in teen titans and the comics
He should be after BB
V 2 Comments
210
Bugs Bunny - Looney Tunes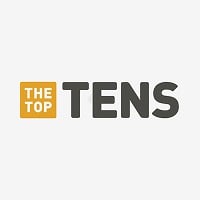 Bugs Bunny is an animated cartoon character, created by the staff of Leon Schlesinger Productions (later Warner Bros.) He is one of the most famous cartoon characters, and he is in the show Looney Tunes. His famous quote is "What's up doc?". He is a gray colored bunny with big teeth and big feet. His ...read more.
No offense to all fans of this guy but I just don't like him he's a gary stu plus he's also big headed and arrogant he constantly treats daffy like he's a dumb moron who doesn't know how to do anything and his catchphrase "what's up doc? " is getting really old and it's the corniest and cheesiest catchphrase I've ever heard why is it him that always gets the spotlight? He has no flaws at all he thinks he's so much better and more superior than the other looney tunes because he's older and he's the 1st like what he said in baby looney tunes when lola told him off for something this is what he said " because I'm older and the first" wow conceited much? And his incredibly unfunny in my opinion again no offense this is just my opinion ok
That was the baby looney tunes version where they ruined all the characters.
I Agree with you, But Bugs is wrong.. He is not older, Porky is then Daffy came along. I pretty much hate Bugs too. He is rude like in the episode in LTS where Daffy learns to play the piano and Bugs has earplugs in and even uses it Porky - how rude! He's so laid back. I hope Daffy kills him!
First Looney Tunes character?
V 3 Comments
211
Blossom - Powerpuff Girls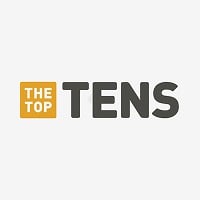 Blossom is the leader of The Powerpuff Girls and one of the three main protaganists of the show. She was created in 1992 by Craig McCracken. She has long, red hair up in a ponytail with a giant red bow, pink eyes, pink dress with black belt, and white socks with Mary Jane shoes. She is intelligent, ...read more.
She and buttercup need to switch places.
What show copied Powerpuff Girls? - mimitchi33
Burn the witch! Death to tyrants! Hahaa! 😈
212
Amy Rose - Sonic X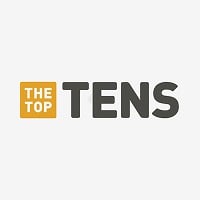 Amy Rose, go die in a hole. Also, don't say screw the haters just because we hate someone you love.
Screw all you haters! I love Amy!
SCREW YOU TOO! I HAVE A RIGHT TO HATE THIS BRAT! SHE'S VERY MEAN-SPIRITED, SHALLOW, ANNOYING (HECK, EVEN SONIC NEWS NETWORK AND THE SONIC X CHARACTERS SAID IT) ACTS MORE DAINTY THAN SHE ALREADY IS, HER DRESS SKIRT STICKS OUT LIKE A TUTU AND SHE HAS AN ANTI-FEMINIST SISTERLY RELATION WITH CREAM THE RABBIT/ARCH-RIVALRY WITH STEREOTYPICALLY SEXUAL/NEUTRAL ROUGE THE BAT! AMY ROSE SUCKED IN SONIC X BECAUSE SHE'S DREADFUL & YOU KNOW IT! IN YOUR FACE, DAVIDDIZOR! THERE ARE MUCH BETTER CHARACTERS IN SONIC THE HEDGEHOG!
213 Phil - The Nutshack
214
Road Runner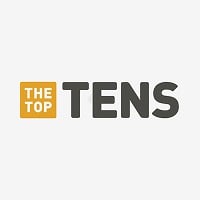 No way. He's so cute!
215
Scooby Doo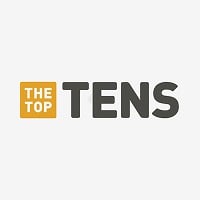 Scooby Doo is a famous fictional dog character from the show Scooby-Doo Where Are You? He is the protagonist of his series .
Scooby doo is awesome. How dare you put him on thi list? Probally a troll or something similar to that.
Well Great Danes aren't born with ears like that, stupid America mess with their ears when they are puppies, just because they are big dogs doesn't mean they will be vicious, they are not.
I hate Scooby Doo, the shows so boring, hate the characters, it's not funny and the same thing over and over...

Fred: Let's split Up!, Shaggy. you, Scooby and Velma go and search the mines while Daphne and I go and make out... Same every time.
I hate my life because Scooby Doo is still around.
V 2 Comments
216
Panini
Panini is a great character on chowder. She is not a worst character, because she wants to marry chowder. One point she says "chowder want a cookie? " that was my favortie quote from her.
Altough I'm not really like Panini, she is a good character. But her appearence is just worse than Anais.
217
Lazlo - Camp Lazlo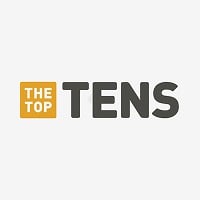 Honestly, this show was an insult to Rocko's Modern Life. Even more so because Lazlo has the EXACT same goddamned voice and voice actor as Rocko. - xandermartin98
True, but I like this show. It doesn't matter if the voice actors are the same from Rocko's Modern Life, except for Charlie Adler and Linda Wallen. It's still a decent show.
218
Chi Chi - Dragon Ball Z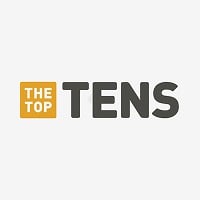 I love her but she's crazy and always puts gohan down if he doesn't do his homework I hope Goku leave her someday
219
Dawn - Pokemon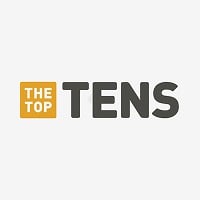 Dawn is a character from Nintendo and Game Freak's Pokémon franchise. In the games diamond, pearl, and platinum version she was one of the playable characters you can choose from. She will be an assistant for professor Rowan if you choose her male counterpart, Lucas. ...read more.
It seems as though Dawn didn't care much about Pokemon battles. She caught "cute" Pokemon (which would be useless in the game), didn't let her Piplup evolve and ended up losing to her rival Zoey at the end of the whole DP season. However, Zoey actually used powerful Pokemon unlike Dawn.
Ma is a bit better
Her Piplup is acually worse. I only don't like Dawn because her voice is annoying and she cares about her hair WAY too much.
Why the Fuuk Is Dawn (AKA Super sexy Anime sexmaster (Can't believe I said that)) Anywhere on this list?
Just WHY?!? Who ever put her here must die a slow, Painful Death and rott in hell!
220
Aang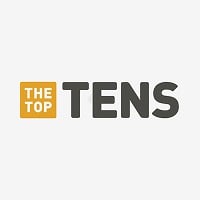 Avatar Aang is a fictional character and the protagonist of Nickelodeon's animated television series Avatar: The Last Airbender, voiced by Zach Tyler Eisen. Aang is the last surviving Airbender, a monk of the Air Nomads' Southern Air Temple.
Why is Aang on here? He's awesome! This should be last on the list! - TopTens2013
He's the AVATAR and is really brave and strong
Completely weak willed and immature. Doesn't have the heart to kill the Main bad guy, which every other hero have no problem doing. Never serious when he should be. Completely naive and stupid. Whines about his destiny. A real coward.
Whoever put him here, you're joking right?
V 4 Comments
PSearch List
Recommended Lists
Related Lists

Cartoon Characters Who Devolved Terribly Over Time

Top 10 Most Iconic Cartoon Characters of All Time

Most Memorable Cartoon Characters of All Time

Top Ten Most Annoying Cartoon Characters of All Time
List StatsUpdated 27 Jun 2017
4,000 votes
1,042 listings
8 years, 284 days old

Top Remixes (63)

1. Spongebob Squarepants
2. Towelie - South Park
3. Flapjack - The Marvelous Misadventures of Flapjack
egnomac

1. Nicole Watterson
2. Old Lady Munson
3. Angelica Pickles
Raono19

1. Squidward Tentacles
2. Heather - Total Drama Island
3. Eugene H. Krabs
Kid_Kaos
View All 63
Posts
Error Reporting
See a factual error in these listings? Report it
here
.