Worst Cartoon Network Characters
Pikachulover1
THE MOST ANNOYING CARTOON NETWORK CHARCTERS IN THE WORLD!
The Top Ten
1
Uncle Grandpa (Uncle Grandpa)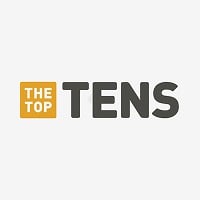 Just... Just no. The show makes absolutely no sense, and his voice is so retarded I can't even understand what he's saying half the time. He sucks. - Pikachulover1
Alleluia alleluia! I'm glad other people share my hatred for this retarded sack of crap. I hate how he talks, looks, acts, dresses, and he has a wretched taste in friends,
He has a retarded voice and I can't even understand his talking about all I can understand is his stupidity. Old man needs a psychologist he is completely on crack. Please take this ugly tramp to a mental hospital with his stupid boring retarded friends.
Good morning
V 27 Comments
2
Margaret Smith (Regular Show)
She ruined the show! I hope she doesn't make a return
Can I just say how glad I am that Margaret is on here? I first I liked her and actually thought she was a compelling character. But then all of the six-year-olds in th audience HAD to be pleased, so Mordecai chose Margaret over CJ. That's not how life works? Besides, I find her kind of irritating at this point in the show.
You know there's a theory that Margaret kills all her boyfriends but we don't believe that right? RIGHT!
Worse than Pizza Steve - BorisRule
V 9 Comments
3
Pizza Steve (Uncle Grandpa)
He is Stupid. He thinks he is the Best, But he is Worst than Justin Bieber. He also Thinks he is a Celebrity. He is Just a Fraud
I would like an episode where Mr. Gus eats him! That would be great! He is a bully, and selfish. He thinks he is the best when he should commit suicide.
I'd rather eat that pizza with a salad. He is selfish, he lies. He only cares about himself, even when someone dies.
idiot
V 25 Comments
4
Benson (Regular Show)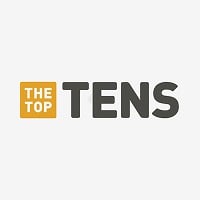 Benson Dunwoody is a main character on Cartoon Network's Regular Show. He is a gumball machine, also known as The Park's manager. As the manager, he is the boss of every park worker (with the possible exception of Pops). He has a short temper and has a tendency of yelling at Mordecai and Rigby every ...read more.
Benson is the only responsible person on the whole show! He constantly has to remind his terrible employees to actually do some work which they never do so he has to yell at them and somehow he comes off as the "bad" guy
What this guy is awesome
I understood him, but at times he will take his anger out on others, he is vengeful, I mean a worker accidently ate your sandwich, ok BIG DEAL, BUY YOURSELF ONE YOU CHEAP BASTARD, he hardly is punished for his anger but at times he is, he also is the parks trump, supportable, but loves firing people, at least he is the hero at times
Defiantly
V 5 Comments
5
Johnny Test (Johnny Test)
He is so retarded! JOHNNY TEST! WHY you NO DIE?!
This should be first! Johnny is just a retarded kid.
Overall this show is just a serious rip on Dexter's Laboratory. Gender roles flipped and everything else is down hill.
I cannot stand this kid!
V 10 Comments
6
Orange (Annoying Orange)
The commercial makes you want to smash the T.V.. Then imagine having to watch the ENTIRE SHOW. - Pikachulover1
Good thing they removed his show
I love both the show on Cartoon Network and the one on YouTube, I know the reason why you hate him, The don't call him The Annoying Orange for nothing!
7
Robin (Teen Titans Go!)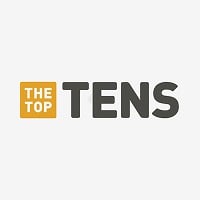 A butt-kicking, tough leader turned into a whining, egotistical, attention seeking, pathetic loser. If Teen Titans Go! Is a parody no ones laughing or finds it funny.
When is he on this list? That makes no sense unless your talking about teen titans go.
That Teen Titans Go crap made me want to punch him in the face. Bring back the awesome, diligent hero I grew up with!
In Teen Titans Go, he is the definition of OCD
V 19 Comments
8
Courtney (Total Drama Action)
She was fine in TDI and I felt bad for what happened to her in Total Drama World Tour ( and that's saying something because I'm HUGE fan of Gwen) but in TDA she unfairly fought her way through the game with her lawyers, or should I say pit bulls. Not only that, but she got rid of Owen, which is just plain mean. I hate her in this season. - Pikachulover1
Without her lawyers, she wouldn't even be in season 2, let alone 3 or 5! Wish she had lost the lawsuit:(
I hate Courtney a lot... She betrayed Scott
Won't SHUT UP about CIT she was so unfair in total drama action She joined unfairly she got Owen out unfairly she got Lindsay out unfairly She was an AWFUL boyfriend to Duncan and should NOT have made it to the final 4
V 1 Comment
9
Cilan (Pokemon)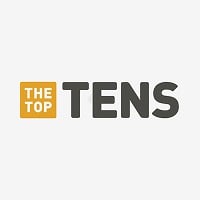 Cilan is one of the three Gym Leaders of Striaton City's Gym, known officially as the Striaton Gym, in Pokemon Black and White. In the anime, he is classified as an A-class Pokemon Connoisseur and traveled with Ash Ketchum in the Unova region. He first debuted in Triple Leaders, Team Threats!.
An absolutely ridiculous replacement of Brock, who was actually, get this, FUNNY. Brock was the last bit of "romance" if you can even call it that. Now the most romance you get is Meowth asking male Purrloin out, which is funny, but still. Cilan is terrible. - Pikachulover1
He's an annoying SpongeBob type character who is always happy! - Goatworlds
He's just... I have no words. Who's idea was it to replace a great character, Brock, with this food-obsessed loser?
4kids guy: Me!
Me: DIE
I hope pikachu makes him die a horrible death!
V 1 Comment
10
Jessie (Pokemon)
I'm fine with James and Meowth, but she's horrible. She ugly, annoying, and kills the humor of James and Meowth. The only thing she's good for is adding a female to the whole series, since there's only like ONE. - Pikachulover1
She is So annoying! She is abusive she wanted to trade pumpkaboo for a mega mawile she screams too much she BEAT meowth and she is mean
V 1 Comment
The Contenders
11
Jon Arbuckle (Garfield Show)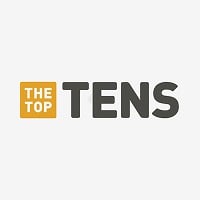 Jonathan Quentin "Jon" Arbuckle is a fictional character from the Garfield comic strip by Jim Davis. He has also appeared in the animated television series Garfield and Friends, the computer-animated The Garfield Show, and two live-action/computer-animated feature films.
It is really sad to vote for Jon, I really loved Garfield and Friends. Jon was a bit clueless of what Garfield did in the old show but now, JON IS AN IDIOT! They should re-name him Moron Arbuckle.
12
Finn (Adventure Time)
Wrong. Your all wrong
So what if AT is "copied" from different video games series. GET OVER IT! And shut up! GOD! - EmperorCales
What the hell? Finn is such a great personality. I don't get it, why is Adventure Time hated?
Why does everybody hate finn - Unknownguy
V 9 Comments
13 Ignignokt (Aqua Teen Hunger Force)
14
Belly Bag (Uncle Grandpa)
Does anyone find it creepy seeing a fanny pack talk?
Not only is he creepy he is really annoying
V 1 Comment
15 Err (Aqua Teen Hunger Force)
16
Ice King (Adventure Time)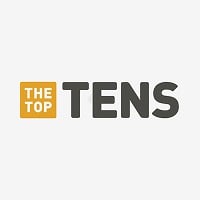 The Ice King is a character in the American animated television series Adventure Time. A supposedly evil wizard capable of creating and manipulating ice and snow, he is the self-proclaimed king of the Ice Kingdom, a land of ice he claimed as his own and lives in in company of many penguins.
Whoever put the Ice King on this list... I wish you a nice trip to HELL!
The ice king was so funny and dumb
You can't hate ice king! he's just got a really messed up history. He's actually really funny.
He's a pervert - Goatworlds
V 1 Comment
17
Paul (Pokemon)
I hate Paul! He should be arrested!
I'm glad glad that Ash and Inferape took that a-hole down a peg and let's not forget Brandon beat owned his butt.
He's a jerk to chimchar and he is clearly desperate
Paul was a jerk
V 2 Comments
18
Mr. Herriman (Foster's Home for Imaginary Friends)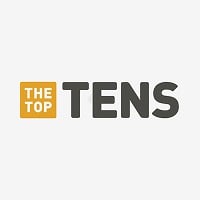 I actually think Mr. Herriman can be funny sometimes. And his obsession with carrots was funny! - ModernSpongeBobSucks
That's the dapper bunny right? I don't know a lot about this show, but it sounds like he is the dapper animal who has OCD.
19
Fart (Secret Mountain Fort Awesome)
This guy scared the hell out of me. He looks like retarded, sounds like retarded. Everything about him is a whole awful lot like retarded!
This butt guy takes retardation to a whole new level! He is so retarded!
This guy is as brainless as heck, and his brain is probably crap, considering, he's a guy covered in butts. - Goatworlds
I am glad that this show never come into my country
20
Alfe (The Problem Solverz)
He looks like Domo on drugs.
He deserves to be higher. He is a horrible character. - regularponyfan09
PSearch List
Recommended Lists
Related Lists

Best Cartoon Network Characters

Best Female Cartoon Network Characters

Funniest Cartoon Network Characters

Top Ten Cartoon Network Characters We Wanna Punch In the Face

Top Ten Funniest Cartoon Network Characters of 2013
List StatsUpdated 18 Aug 2017
300 votes
91 listings
3 years, 341 days old

Top Remixes (6)

1. Panini (Chowder)
2. Kevin Reynolds (SuperNoobs)
3. Theodore Roach Roachmont (SuperNoobs)

ChatNoirFan18

1. Uncle Grandpa (Uncle Grandpa)
2. Margaret Smith (Regular Show)
3. Orange (Annoying Orange)

CartoonsGirl

1. Uncle Grandpa (Uncle Grandpa)
2. Courtney (Total Drama Action)
3. Cilan (Pokemon)

Pikachulover1
View All 6
Posts
Error Reporting
See a factual error in these listings? Report it
here
.