Top 10 Worst Cartoon Network Movies
Here are some of the worst films created by Cartoon Network.
The Top Ten
1
Re-Animated

Though this wasn't the first time we saw live-action on Cartoon Network (Cartoon Cartoon Fridays as we all know went live-action from 2003 until its cancellation in 2007), I felt like this movie truly began the Cartoon Network live-action plague of the late 2000's. This movie was just so stupid and cheesy in every way possible! The cartoon characters are cheap rip-offs of the sensational six Disney characters (heck, they don't even get much screen time, so why is this movie called Re-Animated again? ), the acting is horrendous in every way possible, the plot is lame, the humor makes you wanna cringe, and the characters are unlikable (especially Jimmy, who reminds me of Johnny Test cause he's so rotten, spoiled, and acts like a whiny 5 year old). It's a shame that despite how terrible this movie was, it later became a series as the executives at Turner and Cartoon Network continued to push for more and more retarded live-action shows on "CARTOON" Network. Let this movie stay forgotten ...more - Disneykid00
Actually, the REAL first time Cartoon Network had live-action was Big Bag. - SpaceGoofsGeekerBoy
I'd say this and Level Up are the only two legitimately bad Cartoon Network movies on this list. It started the live-action show trend that plagued Cartoon Network throughout the mid-2000's and indeed received genuine negative reception. Seriously, you know it's bad for a kids' movie when even COMMON SENSE MEDIA of all things gave this a negative review. - ModernSpongeBobSucks
Actually, there was one show that started live-action on Cartoon Network, and that was the 1996 preschool series Big Bag. - SpaceGoofsGeekerBoy
This movie absolutely makes no sense. Did I mention that this movie was brought to us by the same studio that made Hi Hi Puffy AmiYumi? I actually love that show. I know there are people who don't like that show, but I know for a fact that Hi Hi Puffy AmiYumi is WAY better than, not only Re-Animated, but also Out of Jimmy's Head. - SpaceGoofsGeekerBoy
This movie killed Cartoon Network!
2
Ben 10: Alien Swarm

Yeah, unfortunately, it's not just the live-action movies that will be on this list, it's the Ben 10 movies. This movie sucks. - SpaceGoofsGeekerBoy
Do Cartoon Network workers get bonuses every time they ruin Ben 10? - TwilightKitsune
Ben 10 stupid cartoon.
Hot actor.
So nothing else.
3
Level Up

A live-action Cartoon Network movie? Yes. - SpaceGoofsGeekerBoy
4
Ben 10: Race Against Time

Cancerous movie.
If it's a cartoon, KEEP IT A CARTOON! - SpaceGoofsGeekerBoy
5
Regular Show: The Movie

There's a reason why I put this movie on this list. That's because REGULAR SHOW SUCKS! The writing is garbage, the animation is terrible, the voice acting is useless, the story is just overused, and most of the characters are very unlikable. - SpaceGoofsGeekerBoy
What, this is a fantastic movie. It is overhated.
What!? This movie is awesome! - MegaSoulhero
This was great - 445956
6
Ben 10: Destroy All Aliens

No. This rocked. - 445956
This movie just sucks. - SpaceGoofsGeekerBoy
7
The Big Field Trip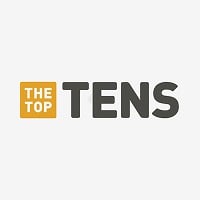 My Gym Partner's a Monkey got a movie. - SpaceGoofsGeekerBoy
8
Ben 10: Secret of the Omnitrix

This is actually a great movie.
I hate this movie. - SpaceGoofsGeekerBoy
9
Scooby-Doo! Curse of the Lake Monster

Scooby-Doo sucks. - SpaceGoofsGeekerBoy
10
Scooby-Doo! The Mystery Begins

This movie is just the same as the original franchise. - SpaceGoofsGeekerBoy
The Contenders
11
Powerpuff Girls Movie

Who the hell put this movie on here you sons of a bitches
12
Teen Titans Go! To the Movies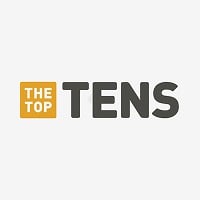 This is a ripoff of incredibles 2 - B1ueNew
And the worst part is people have been praising it just as much if not more. - regularponyfan09
Even worse this was credited "fresh" on Rotten Tomatoes. Stupid brain dead critics. - MJfan119
13
Steven Universe: The Movie

14
Scary Godmother: Halloween Spooktacular

15
The Lego Ninjago Movie

This sort of counts I guess..., it's based on a cartoon network show - B1ueNew
16
Teen Titans Trouble in Tokyo

17
Dexter's Laboratory: Ego Trip

18 Underfist: Halloween Bash
BAdd New Item