Top 10 Worst Cartoon Torture Porn Episodes
egnomac
Basically cartoon episodes where one character is tortured for most or all of the episode often for little or no reason at all.
The Top Ten
1
One Coarse Meal - SpongeBob Squarepants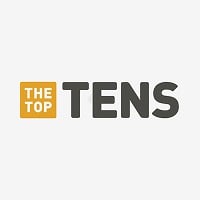 Can't you see I'm trying to get run over? - phillysports
The reason ModernSpongebobSucks exists - Not_A_Weeaboo
This episode could have worked better if Mr. Krabs only dressed up as Pearl to scare Plankton every time he tires to steal the secret formula byt for what ever sadistic reason the writers wanted Mr. Krabs to horribly torture Plankton to the point that he wants to die by being run over by a truck, - egnomac
2
It's A Wishful Life - Fairly Oddparents
This whole episode is all about making Timmy feeling awful after he tries to do good deeds for everyone only for everyone to be totally ungrateful towards him that he wishes that he was never born which is already a bad idea and finds out by Jorgen that everybody's life is happier that Timmy was never born and they go way overboard by over exaggerating everything and the moral Jorgen gives to Timmy saying you don't do good deeds to get rewarded you do them because they're the right thing to do is completely absurd as Timmy was doing all these things for everyone and all he wanted was a little recognition which isn't selfish at all the episode really messes up the moral in a horrible way. - egnomac
This is truly one of the most mean-spirited things that I have ever seen. Who hurt the writer of this episode to make them do this? - phillysports
3
A Pal for Gary - SpongeBob SquarePants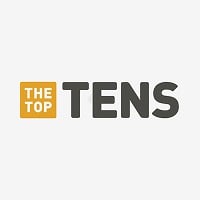 I'm pretty sure every time all of us sees that image of poor Gary being scolded by SpongeBob while being eaten by that hideous monster, a feeling of frustration and anger builds up in our head wishing that SpongeBob got eaten by Puffy Fluffy instead of being saved by Gary. - ModernSpongeBobSucks
4
Circus Midgets - Ren and Stimpy
Though I could have easily put Ren Seeks Help on this list but since its already been talked about so many times I'm going to focus on another episode instead, in the episode Ren and Stimpy are picked up by two circus midgets who torture them in a very mean spirited way they even go as far as kidnapping random people so they can watch them continuing to torture Ren and Stimpy and Ren and Stimpy escape from them and hitch a ride with the Fire Chief who then continues to beat them while the circus midgets get no comeuppance for their actions. - egnomac
5
No Such Luck - The Loud House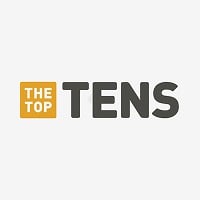 6
Videl is Crushed - Dragon Ball Z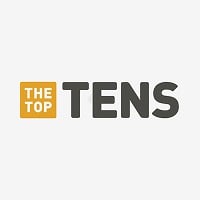 The entire episode is just Videl being mercifully destroyed by Spopovich who continues to assault her even though he could have ended the match anytime he wanted to and Videl is just completely helpless all while everyone uncomfortably watches. - egnomac
It was so disturbing when I read the manga - WWEWBMortalKombatFan
7
On A Clear Day I Can't See My Sister - The Simpsons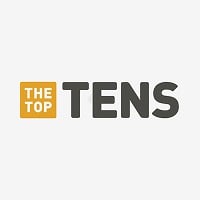 After Bart pulls a series of pranks on Lisa during a field trip she files a restraining order on him and Homer builds a 20 foot pole to use to warn Bart when he is within 20 feet of Lisa and he also puts an old screwdriver at the end which Lisa uses to poke Bart with though he does deserve some of the torture unfortunately Lisa purposely uses the pole with the screwdriver to torment Bart everywhere he goes completely ignoring the purpose of the restraining order is keep Bart from coming near her and she uses the pole to continue to attack Bart that becomes unfunny especially at one point during lunch time at school he has to eat outside while its raining and in another scene while he's trying to enjoy his breakfast at the kitchen table she continues to poke him then he pleads with her to let him finish drinking his milk and she just knocks his glass over, they then try to have the restraining order lifted but Bart ends up angering the Judge Constance Harm who then extends the ...more - egnomac
8
Ren Seeks Help - Ren & Stimpy Adult Party Cartoon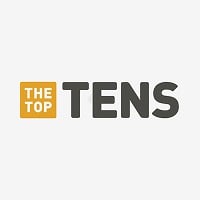 9 Squid Baby - SpongeBob SquarePants
10 A Double Dilemma - Pokémon Advanced Challenge
The Contenders
11 SquidBob TentaclePants - SpongeBob SquarePants
12 House Fancy - SpongeBob SquarePants
13 Little Yellow Book - SpongeBob SquarePants
14
The Big Fairy Share Scare - The Fairly Oddparents
Kari Wahlgren, please just stick to any other English dub anime or animated series voicing role that isn't Chloe Carmichael... - ModernSpongeBobSucks
15 Everyone Knows It's Bendy - Foster's Home for Imaginary Friends
16
Trapped with a Vengeance - Dexter's Laboratory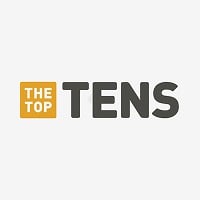 The school janitor holds Dexter hostage in order to torture him as punishment for all the times he made him stay late to clean up after him its not very fun to watch especially with some of the torture Dexter endures looks incredibly painful. - egnomac
17 Stuck In the Wringer - SpongeBob SquarePants
18
Just the Two of Us - Fairly Oddparents
How was this not here already? - 445956
19 Boys of Bummer - The Simpsons
20
Kiki's Kitten - Animaniacs
I personally hated this episode Rita is taken by zoologists from the alley where she and Runt who is asleep for most of the episode are staying at and giver her to one of the gorillas Kiki and thorough the episode Rita is constantly being abused and smashed by Kiki all while she tries to get away. - egnomac
21
The Return of Slade - Teen Titans Go!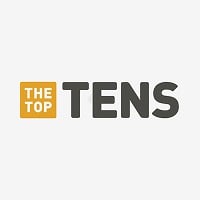 22
Dexter vs Santa Claws - Dexters Lab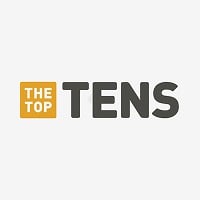 If Dexter's Laboratory was in the same universe as The Powerpuff Girls, I'd say Dexter deserves to be put on the permanent naughty block big time! - ModernSpongeBobSucks
23
The Million Dollar Cat - Tom and Jerry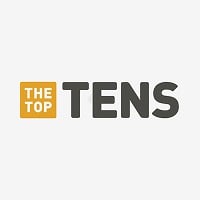 While the short isn't bad at all its just Jerry being a total prick after Tom inherits a million dollars and according to the telegram he can only keep his millions as long as he doesn't harm anymore creatures including a mouse and Jerry really takes advantage and throughout the short he continues to make Tom miserable as he stays at a luxurious hotel not allowing him to enjoy anything even kicking him out of his own bed and hogging the shower and even after Tom tricks him into exiting through the window Jerry returns and eats all of Toms breakfast before squirting lemon juice in eye and Tom is finally fed up and shoves the telegram in his mouth and tries to smash him giving up the million in the process but now happy that he doesn't put up with Jerry being such a a prick. - egnomac
I can't be the only one who smiled with golden satisfaction in this short when Tom gave Jerry a piece of his mind by giving up on the million dollar inheritance and finally getting to smack Jerry with a wooden plank. - ModernSpongeBobSucks
24
Ink Lemonade - Spongebob SquarePants
I just recently heard about this episode. Even though it's the sister episode to the recent "My Leg" episode, it's sad to see Season 11 of SpongeBob, let alone Post-Sequel SpongeBob, get one of the worst torture porn episodes in a while. Hearing it be compared to Seasons 6 and 7 only emphasize how bad this episode probably is. I'd only watch it once so I can express how it went wrong. Hopefully, we don't get another rare awful Post-Sequel SpongeBob episode again. - ModernSpongeBobSucks
25 Feeling Pinkie Keen - My Little Pony: Friendship is Magic
26
Ren Seeks Help - Ren & Stimpy Adult Party Cartoon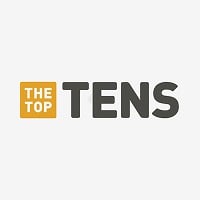 That's weird. Why is this on the list twice? I guess since it's so bad, it has to be on the list twice. - ModernSpongeBobSucks
27
The Green House - The Loud House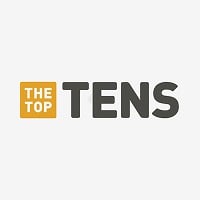 28
Making the Grade - The Loud House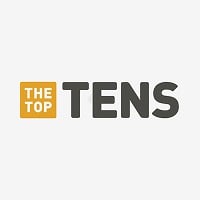 Lincoln gets tormented by his classmates because of Lisa then asks her to tone down her being smart and when she does his classmates no longer torment however Lisa gives up being smart and now his family is angry at him and even Lisa's Kindergarten teacher is mad at him because her class all have strep throat and because Lisa has given up science thanks to Lincoln and is unable to make a cure. - egnomac
29 Moral Decay - The Powerpuff Girls
30 The Inhuman Torch - Futurama
BAdd New Item
Recommended Lists
Related Lists
Top Ten Reasons Porn Should Be Banned

Top 10 Fictional Characters Who Would Be Genuinely Shocked to See the Sheer Amount of Rule 34 Porn About Them
Top 10 Metal Song Titles Replacing a Word with "Porn"
Top Ten Best Types of Porn Videos
List Stats
30 listings
6 days old

Top Remixes

1. A Pal for Gary - SpongeBob SquarePants
2. Squid Baby - SpongeBob SquarePants
3. SquidBob TentaclePants - SpongeBob SquarePants
Disney1994

1. One Coarse Meal - SpongeBob Squarepants
2. Circus Midgets - Ren and Stimpy
3. No Such Luck - The Loud House
egnomac

1. Ren Seeks Help - Ren & Stimpy Adult Party Cartoon
2. One Coarse Meal - SpongeBob Squarepants
3. A Pal for Gary - SpongeBob SquarePants
BoyGenius234
Error Reporting
See a factual error in these listings? Report it
here
.