Worst Children's Shows
decorulez97
The Contenders: Page 14
261
The Amazing World of Gumball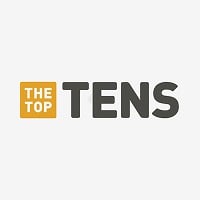 The Amazing World of Gumball is a British-Australian-German-American-Irish children's animated television series created by Ben Bocquelet for Cartoon Network.
Okay. This show might have changed a little during the third season. BUT THE SHOW IS STILL.. AMAZING! The animation is unusual in the best way possible and the jokes are still funny.. even if the age range is turning from 6+ to 8-13ish. There might be new voice actors, but they do amazing on their job (Darwin's new voice sounds a lot like his old one). Sure, things have changed, but this can't be on the list. I love this show and have loved it since it came out in May 2011. And some of the episodes might be horrible (like The Pizza) but of course they make it up for the hilarious ones following. I have never changed the channel on this show and I will continue to love it for as long as I can stay.
Why is this on the list!? I love this show!
Seasons 1and 2 were jokes (that means funny) but season 3 started off okay but soon turned bad
I love this show! I don't care what you say! It's better than getting grounded for watching Adult Swim shows. - MeeMeeCandy777
V 4 Comments
262
Make It Pop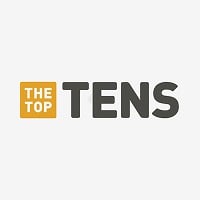 Make It Pop is a K-pop inspired Canadian–American musical comedy series in a telenovela-like format that currently airs on Nickelodeon in the United States and on YTV in Canada.
Make it poop
Make it poop
I have not seen this show. - FinnsWorld
Stupid Aisian girl ripp off (sorry if I was racist
V 2 Comments
263
Fruity Pie
Whoever created this show is a fruity pie
I too, have not seen this one- me
I have not seen this show. - FinnsWorld
264
Mega Babies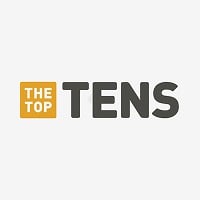 Mega Babies is a Canadian animated series created by the Tremblay brothers, Christian and Yvon, who previously had made the H-B's show SWAT Kats: The Radical Squadron.
This cartoon was the actual inspiration behind abysmal movies such as Baby Geniuses and Superbabies Baby Geniuses 2.
Do I need to explain?
One of the most disgusting things I've ever seen
I have not seen this show. - FinnsWorld
265
Liv and Maddie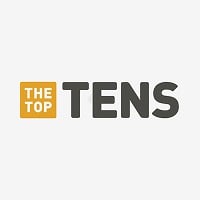 Liv and Maddie is a live-action Disney Channel sitcom that started in 2013, and ended on March 24, 2017. It is about two identical twin sisters named Olivia "Liv" Rooney and Madison "Maddie" Rooney (both portrayed by actress Dove Olivia Cameron; born in January 1996 as Chloe Celeste Hosterman) who reunite ...read more.
Liv and Maddie sucks, The plot is lacking and the girls are always acting crazy, which is not funny, and besides the lesson guides, the rest of the show sucks and has no detail whatsoever, the laugh track is another one of those mistakes that Disney and Nick keep making.
I dated both these tonsil ticklers
Three words for you: Worst. Show. Ever!
Me and my sister were watching it and she saw that one moment live had a bracelet on and the next scene maddie had it



U ARE CAUGHT DUMB CAMERON
V 1 Comment
266
Girl Meets World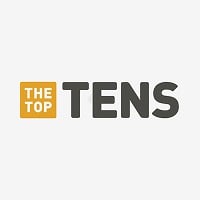 Girl Meets World is an American coming of age television sitcom. The series made its debut on Disney Channel on June 27, 2014.
It's just such a poor spinoff of Boy Meets World, Boy Meets World was a good show and FAR better than Girl Meets World, the plot got ruined.
Donald trump will devour your brain if you watch this
At least it actually teaches kids something realistic
Do you idols know what a spin off is? It's not a ripoff it was born from boy meets world! Kill yourselves NOW!

B y the way show does suck
V 2 Comments
267
Harvey Beaks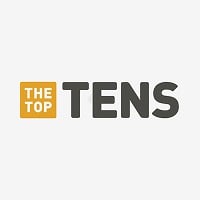 Harvey Beaks is an American animated television series created by C.H. Greenblatt for Nickelodeon. Originally announced to premiere on March 29, 2015, the series instead premiered on March 28, 2015 following the 2015 Kids' Choice Awards.
This is the newest cartoon to nick and by far the stupidest. The twins have horrible manors and the brother is the most retarded thing ever. In the first episode the bird tried to be banned from the lake and went on a rampage and was slapping his butt like crazy. My brother and I just looked at each other with the most disgusted face and couldn't believe a nick show would show that to little kids.
Sanjay and Craig and Breadwinners are FAR worse, This is more like Invader Zim's level of rudeness. - nelsonerica
This is a ripoff of the amazing world of gumball
This show, well, it's just... Crap.
I don't really like it because I saw a scene Harvey took off his clothes(especially his underwear)and slapped his butt in public. That was really gross
V 3 Comments
268
Danny Phantom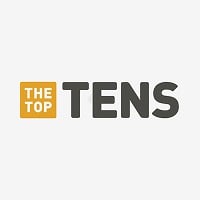 Danny Phantom is an American animated series created by Butch Hartman for Nickelodeon. It was produced by Billionfold Studios and distributed in Canada by Nelvana, a Canadian animation company. The series follows a teenage boy who, after an accident with an unpredictable portal between the human world ...read more.
OH NO! this has to come off this list because this is the best show of all times? why is this even up here?
This show was the bees-knees!
WTW! this is the best show of all time. Why is this even up here? - theTRUTH4-0
Okay, NOW this list went from the "This is Bullcrap Zone", to the "These People Have No Souls Zone".
269
Oggy and the Cockroaches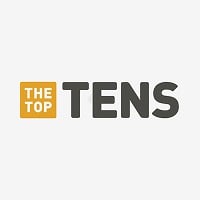 Oggy and the Cockroaches is a French animated comedy series produced by Xilam and Gaumont Film Company.
It's a ripoff of Tom and Jerry from another country, and Nick is dubbing it. - Discord
My cousin made me watch this show. I was going to fall asleep it was that boring. And they NEVER TALK.
This Should air on Cartoon Network and it's perfect for Boomerang too!
It's okay. I love cats though
V 5 Comments
270
Dinopaws
Kim kardashian is a praying mantis
Poop
It's amusing but not bad
I have not seen this show. - FinnsWorld
271
Toopy and Binoo
Weird with a somewhat "gay" agenda
I find toopy and binoo gay
Yes, it's quite gay...
Finnsworld is gay
V 2 Comments
272
Almost Naked Animals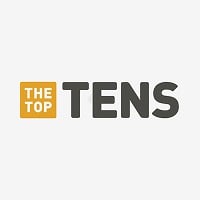 Almost Naked Animals is a Canadian animated television series that is produced for YTV. The series premiered on January 7, 2011 on YTV.
Whoever came up with this idea must have been on cocaine. This show has retarded animals in a resort who wear underwear and lingerie and have their fur shaved off. For a show aimed at kids, this is literally porn.
Do I Really Need To Explain?
This show is disgusting
Liars this show is awesome take it off the list now!
V 1 Comment
273
Baby Looney Tunes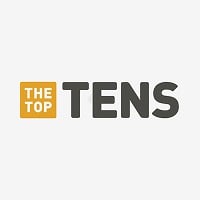 A total disgrace to the Looney Tunes. The show turns the Looney Tunes from politically incorrect humor characters who are known to outsmart each other into a Muppet Babies clone. Every character has their personality changed.
Rugrats version of looney tunes
Sort of like rugrats but it's so good so you should watch it
Crying pose is similar to takers keepers episode
V 2 Comments
274
Kid vs. Kat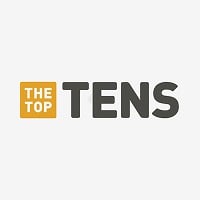 Kid vs. Kat is a Canadian animated television series developed and produced at Studio B Productions, in association with YTV and Jetix Europe for its first season and Disney XD Europe for its second season.
Lame rip-off of Invader Zim and a sadistic cartoon to hate cats.
Offensive to cat lovers, other than that it's a great show
This, I don't like
I have not seen this show. - FinnsWorld
275
The Replacements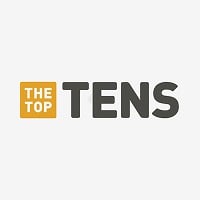 The Replacements was an American action-fantasy-comedy animated television series for Disney Channel that ran originally from July 28, 2006 to March 30, 2009. Although the series originally aired episodes on Saturdays at 8:00pm EST, it was moved to Mondays at 5:00pm EST.
Rip-off of Simpsons and FOP. Characters are poorly drawn and unlikable. The idea is stupid. How will replacing people solve their problems. The worst part is that the show has too many cliches.
Ugh. That show is bad.
I have not seen this show. - FinnsWorld
276
H2O: Just Add Water
This show doesn't deserve to be on Disney Channel. Disney is for funny stuff, for kids to kick back and have a laugh. This is far from interesting, plus mermaids are so last century!
Are you kidding me this is the best show ever and fun for kids to watch for their imagination to roam and think "are there really mermaids in this world? " to think if you can be one and have power like theirs. this show is the best
This show is poop.
This is too stupid. Out of 10, I rate this show -7
277
Tom and Jerry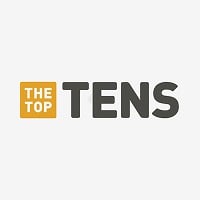 Tom and Jerry is an American animated series of short films created in 1940, by William Hanna and Joseph Barbera.
I'm an ex con thanks to this show!
Sick an tired of the mouse always getting his own way all the time. This show I so annoying and you never get to view the owners face ever. This is Deafnatly one of the worst T.V. shows. Cartoon Network is the best Chanel in my opinion
Maybe this show was annoying, but the Orchestra is amazing!
Whoever put this on the list must really hate this show. This show is funny! - MeeMeeCandy777
V 4 Comments
278
Baby Einstein
This was the baby bomb. I would rather watch this than Bella and the Bulldogs and Henry Danger. - Anonymousxcxc
Why baby Einstein sucks:
1.It doesn't make sense
2.The puppets are annoying (except the ones I like or neutral over)
3.It rips off classical music and it's musicians
and 4. some characters gave nightmares when I was young
I have not seen this show. - FinnsWorld
279
Henry Danger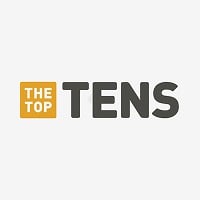 Henry Danger is an American superhero sitcom television series airing on Nickelodeon. The series was created by Dan Schneider and Dana Olsen. The series revolves around a 13-year-old boy who becomes the sidekick of a local superhero.
He's touching that kid the way a priest would
Dallas cowboys suck
I have not seen this show. - FinnsWorld
280
Bella and the Bulldogs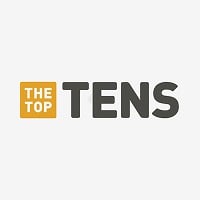 Bella and the Bulldogs revolves around Bella Dawson, a Middle School cheerleader who becomes quarterback for her football team . The series premiered on January 17, 2015 on Nickelodeon and is still running at time of publication .
This show has been known to give you explosive diarrhea.
I have not seen this show. - FinnsWorld
PSearch List
Recommended Lists
Related Lists

Best Children's Animated T.V. Shows Made After 2000

Top Ten Most Useless Educational Children's Shows

Top Ten Weirdest Children's Shows

Top Ten Most Disgusting Reality and Children's TV Shows
List StatsUpdated 18 Oct 2017
2,000 votes
370 listings
7 years, 99 days old

Top Remixes (18)

1. Breadwinners
2. Sanjay and Craig
3. Fanboy and Chum Chum
Bestbasebeast

1. Little Einsteins
2. Dora the Explorer
3. Mickey Mouse Clubhouse
michaelthecritic

1. Barney and Friends
2. Dora the Explorer
3. Caillou
EpicJake
View All 18
Posts
Error Reporting
See a factual error in these listings? Report it
here
.