Top Ten Worst Clash Royale Cards
TheHabsFan
The Contenders: Page 2
21
Guards
Hilariously I use Guards instead of skel army but I do agree they could use a bit of a buff. - SagieBoi
need buff - stoner69
22 Dart Goblin
23
Fireball
No this may sound useless but you can use it as a final hit or to destroy troop spawning buildings - MChkflaguard_Yt
what - WhatAreWeHaving4Lulz
This is the best damage dealing spell in the game this list sucks 4 elixir fast launch speed and great damage - stoner69
24
Skeleton Army
Not bad at all - WhatAreWeHaving4Lulz
They buffed-nerfed it. Needs serious buff and anyway u can only use it till arena 3 cause after that people have well timed arrows or zap.
25
Skeletons
Good for hog riders and killing a locked on princess for positive trade - stoner69
The princess towers just shoot them. - MChkflaguard_Yt
Before update yeah after nah
SKELETONS ARE OP

They are good for defense, cycling your eck, preventing damage and distraction. How is that not good?! - WhatAreWeHaving4Lulz
V 2 Comments
26
Elite Barbarians
The Elite Barbarian are excellent because almost everyone can use it on the meta but the problem is that, it can almost be easily countered.
27
Dark Prince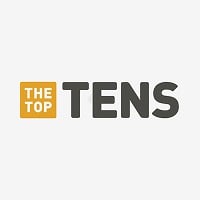 Although it has splash its limited to charge hit so just distract him and skarmy him - MChkflaguard_Yt
IT IS THE WORST CARD EVER
28
Battle Ram
Battle Ram does need a bit of a buff in my opinion, but it's use rate is increasing. I've seen really good players use it very well. - BillyBobJoe
29 Ice Golem
30
The Log
THE LOG IS AWESOME. It provides SOOO MUCH VALUE. If your opponent has a strong attack such as, giant+ice spirit+bomber+spear goblins+prince, for just two elixir the log will provide INSANE value. The log is also the only cards that can take out a princess for a positive elixir trade. The log will also damage/kill troops supporting the princess
Skeletons kill princess for positive trade too dummy
The worst card in the game - Triceratops
THE LOG IS THE BEST CARD IN THE GAME. IT CAN BE USED WITH A PRINCE LOG PUSH AND CAN DEAL A LOT OF DAMAGE. THE LOG JUST KILL ALL OF THE TROOPS IF YOU PUT LIKE SKELETON ARMY, ICE SPIRIT, SKELETONS, GOBLIN GANG, PRINCESS AND ALSO SPEAR GOBLINS. THE LOG IS JUST THE BEST CARD IN THE GAME. THE LOG WILL ALSO BE A REALLY POSTIVE ELIXIR TRADE CARD SO THAT'S WHY IT IS THE BEST LEGENDARY CARD AND ALSO THE BEST CARD IN THE GAME.
V 1 Comment
31
Tesla
Can't be used for distraction cause it goes in the ground so the royal giant attacks your tower instead
Doesn't even stop the prince's charge, it's pathetic.
32
Cannon
So weak fixed it with baby dragon - MChkflaguard_Yt
A what is cannon doing here - WhatAreWeHaving4Lulz
Can't kill anything hardly any hitpoints dies in 2-3 hits by giant range sucks do I need to say more...
Why does everyone think the cannon suck. Do any of you know about the building zone's, I don't think so.

A cannon in the kill zone can take out a giant or a hog rider and is the best substitute for inferno tower
33
P.E.K.K.A
Pekka can't do damage alone. It costs 7 elixer. And is easy to counter. You can counter it with skeleton army, minions, etc. If you add up the total cost for pekka and counter to there counter it's to much. Pekka is to slow and is now worth 7 elixer.
34
Giant Skeleton
Good on defense or good tank for graveyard push plus clone is deadly with this guy - stoner69
This is a bad card giant is way better: more damage, and only targets buildings. The giant skelly is so stupid - WhatAreWeHaving4Lulz
35 Archers
36 Bomber
37 Goblins
38 Barbarians
39 Knight
40
Lava Hound
Once I fixed one just with minions and arrows. legendary isn't always good - MChkflaguard_Yt
PSearch List
Recommended Lists
Related Lists
Top Ten Most Overpowered Clash Royale Cards
Top Ten Legendary and Epic Cards in Clash Royale
Top Ten Most Underrated Clash Royale Cards
Top Ten Best Clash Royale Rare Cards
List StatsUpdated 21 Aug 2017
200 votes
43 listings
1 year, 104 days old

Top Remixes (4)

1. Sparky
2. Clone
3. Goblin Hut
GamingWithCharlie
1. Mortar
2. X-Bow
3. Barbarian Hut
Supergameplayer
1. Tombstone
2. Valkyrie
3. Furnace
TheHabsFan
View All 4
Posts
Error Reporting
See a factual error in these listings? Report it
here
.