Top 10 Worst Coaster Manufacturers
The Top Ten
1
Vekoma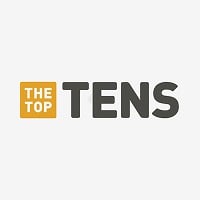 I would not say that every Vekoma is bad but their Boomerang, SLC, and MK-1200 models are painful. They do manufacture decent rides such as Rock 'n' Roller Coaster and Expedition Everest over at Disney World as well as Batwing at Six Flags America.
Vekoma is the one manufacturer that most coaster enthusiasts hate. They are most famous for their Boomerang model, which depend on whether it's good or it does it suck?
And mainly their SLCs (Suspended Looping Coaster) which is mainly called "Mind Eraser" (Six Flags America, Six Flags New England, Darien Lake etc) which causes some major head banging. They built bad coasters and do go in Disney parks. Luckily Vekoma are doing better coasters like Lech Coaster. - ThemeParkChasers
2
TOGO
This manufacturer from Japan did some rough and sketchy coasters in Japan. And yet decides to build in America, the last standing TOGO is The Big Apple Coaster (Manhattan Express, Roller Coaster) which is a not so good coaster in Las Vegas, Nevada. They only produced one good coaster, which is Fujiyama at Fuji-Q Highland. And they invented the Ultra Twister coaster. They went bankrupt because of Windjammer Surf Racers at Knotts Berry Farm. - ThemeParkChasers
3
Pinfari
They suck
All coasters are rough and boring.
Lemme begin that Pinfari basically does uncomfortable and rough coasters. And their worst coaster is their Looping Zylon model. It's a Pinfari Zylon with a loop added (Python at Playlands Castaway Cove). That just makes it worst. And they are the company that make Wacky Worms (the most cloned coasters in the world, which they suck). Luckily they stopped building coasters due to complaints of riders. - ThemeParkChasers
4
Golden Horse
This manufacturer is a Chinese company who likes to copy other manufacturers models. Their biggest coaster is Battle for Jungle King which is a tilt coaster (similar to Gravity Max). And that's just it. - ThemeParkChasers
5
Zamperla
Why, why doesn't zamperla just stick to flat rides!?!? volares and motocoastblehs ( not a typo) suck.
I meant best part - ThemeParkChasers
Zamperla should stick to flat rides, which is why it's on my list.
They tried and sometimes succeeded but theirs one model that makes them suck at coaster. The Volares, which are their attempts at a flying coaster. They throw in jerky turns, in-line twists, weird trains that look like cages and a spiral lift (the lift is the beat part). So yeah they should still stick to flat rides. - ThemeParkChasers
6
Roller Coaster Corporation of America
They are the ones that brought you Son of Beast at Kings Island. Which was a disaster to the park and the company. They still have Bandit at Movie World in Germany and Coaster Express at Parque Warner in Spain. Overall they aren't that good at wooden coasters. - ThemeParkChasers
7
Hopkins Rides
From the company who built the world famous Splash Mountain at Disneyland. They attempt to build Looping coaster that are considered sketchy in America such as The Dragon at Adventureland, Texas Tornado at Wonderland, Desert Storm and Patriot at Castles N Coasters. This is higher on the list because some are good, but some suck. - ThemeParkChasers
8
E&F Miller Industries
This company builds coasters such as their kiddie coasters to the famous Jet Star that washed onto the Atlantic Ocean. But yet their rides still aren't good to today's standards of coaster. Their wild mouse coasters have even more jetliner and sharper turns than the traditional wild mouse. And they still produce coasters such as Wild Waves at Playlands Castaway Cove. - ThemeParkChasers
9
Arrow Dynamics
What's Arrow doing on this list? They created one of the first steel rollercoasters as well as the log flume and 4D coaster!
The reason this manufacturer is higher even though they have coasters that give us headaches. Anaconda at Kings Dominion or Viper at Six Flags Magic Mountain are the more bad coasters. But they are historic for being the first company to build a tubular steel coaster (Matterhorn Bobsleds at Disneyland). The first coaster to go upside down which was Corkscrew at Knotts Berry Farm (now Silverwood). And their suspended coasters are cool (Except for The Bat that opened in 1981 at Kings Island). - ThemeParkChasers
I like arrow dynamics... especially because it has X2
10
Philadelphia Tobbogan Coasters
This classic wooden coaster company has made a lot in the past. However, the coasters have started giving out a rough reputation. Luckily manufacturers like Gravity Group or Great Coasters International (GCI) retrack the rough parts. And Rocky Mountain Construction (RMC) turn wooden coasters into smooth steel coasters. - ThemeParkChasers
The Contenders
11 Maurer
BAdd New Item