Top 10 Worst Computer Animations Ever
Here are some of the worst computer animations ever made. Rather they would be a TV series of a TV special, or even a movie.
The Top Ten
Rapsittie Street Kids: Believe in Santa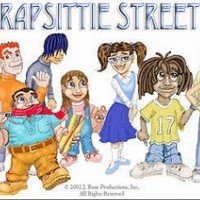 This had potential to be a good special. The concept art looked pretty decent, however, the actual special is the opposite of that. The animation looks unfinished and is ugly to look at.
Like, what even is this?
This thing makes Foodfight! look like a Disney or a Pixar film. - SpaceGoofsGeekerBoy
Where the Dead Go to Die

This looks like it was made in source film maker. by someone who just got source film maker
This thing makes Norm of the North look like a DreamWorks movie! - SpaceGoofsGeekerBoy
Foodfight!

What kind of movie IS this?! - SpaceGoofsGeekerBoy
WHAT IS THIS ABOMINATION OF CGI (Computer Generated Animation) AT ALL?!? - HunterBoy
Elf Bowling: The Movie

The only thing related to Christmas worse than this is Rapsittie Street Kids. - SpaceGoofsGeekerBoy
One word describes this movie. Why. - GreninjaGuy
Ratatoing

In fact, ALL of Toyland Video. - SpaceGoofsGeekerBoy
Of course, it's a mock buster. Mockbusters are known for their atrocious visuals.
A Car's Life

Why does this thing exist?! - SpaceGoofsGeekerBoy
Xavier: Renegade Angel

This is by far the most bizarre thing I've ever seen.
This show gave me a headache! - SpaceGoofsGeekerBoy
What is this? - HunterBoy
Donkey Kong Country
Fanboy & Chum Chum

Fanboy & Chum Chum is an American 3D CGI animated television series created by Eric Robles for Nickelodeon. It is based on Fanboy, an animated short created by Robles for Nicktoons and Frederator Studios, which was broadcast August 14, 2009 to July 12, 2014 on Random! Cartoons. The series was first ...read more.
This show is horrible! - SpaceGoofsGeekerBoy
Why choose this over ADVENTURE TIME?!? JUST WHY NICK?!?!? - HunterBoy
The Emoji Movie

The animation is decent, but the rest of the movie is bull. - KalloFox34
The CGI is fine but the plot is uh..
That's because of the idea! - SpaceGoofsGeekerBoy
The Cringe Movie. - mattstat716
The Contenders
Masha and the Bear

Masha and the Bear is a Russian kids cartoon, known for one episode having over 1 billion views on YouTube.
The Nut Job

Care Bears: Oopsy Does It!

The Strawberry Shortcake Movie: Sky's the Limit

After Last Season

Most of this """movie"""" is live action, but there is a computer animated part that is so horribly done that is completely laughable. This is definitely one of the worst movies ever made! - Phillip873
Norm of the North

The animation of the movie looks awful, especially for the 2010s and in theaters. In fact, the movie was originally going to be an OVA. - KalloFox34
Paw Patrol

PAW Patrol is an Canadian animated television series created by Keith Chapman. It is produced by Spin Master Entertainment with animation provided by Guru Studio. In Canada, the series is primarily broadcast on TVOKids, which first ran previews of the show in August 2013. The series first aired on Nickelodeon ...read more.
There's a lot of computer animated Nick Jr shows on here. Anyways, this show's animation looks bland.
Doogal

Blaze and the Monster Machines

Blaze and the Monster Machines is a CGI interactive educational animated television series with a focus on teaching about Science, technology, engineering, and mathematics.
Extremely poor animation.
Alvinnn!! and the Chipmunks

Rusty Rivets

Top Wing
The only things I like in the animation of this show are the water visuals. So good. Other that, the animation is ultra generic.
Bubble Guppies

Franklin and Friends
Tickety Toc
PSearch List